A 9×13 complete dinner that's also Shabbos table worthy? Bring on this chicken!
It doesn't really get easier than this all in one. And when it was recently requested by my child who does NOT eat chicken on the bone, I knew it was a real winner. A couple of friends tried it, too, and agreed. So here it is for all of you on Between Carpools!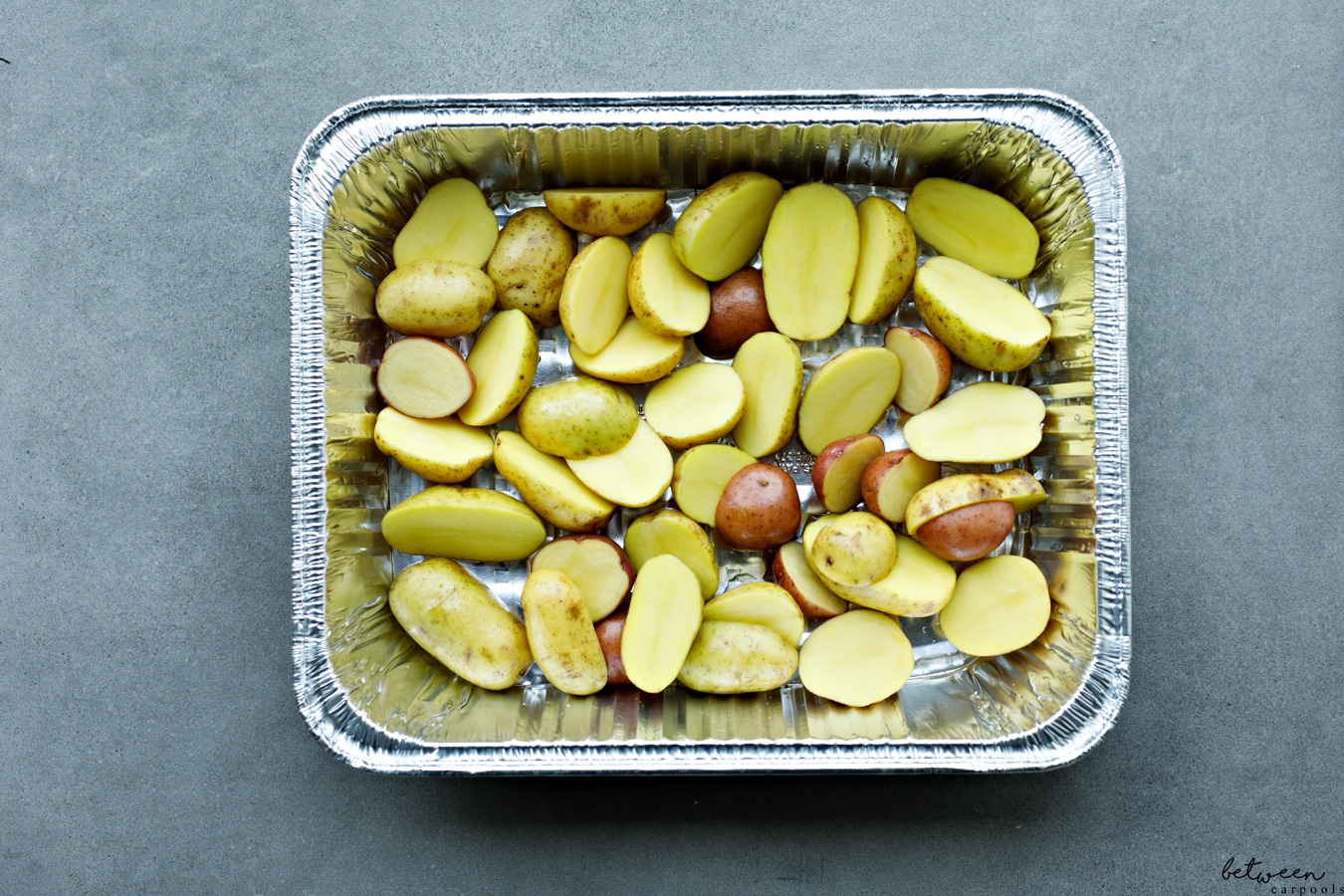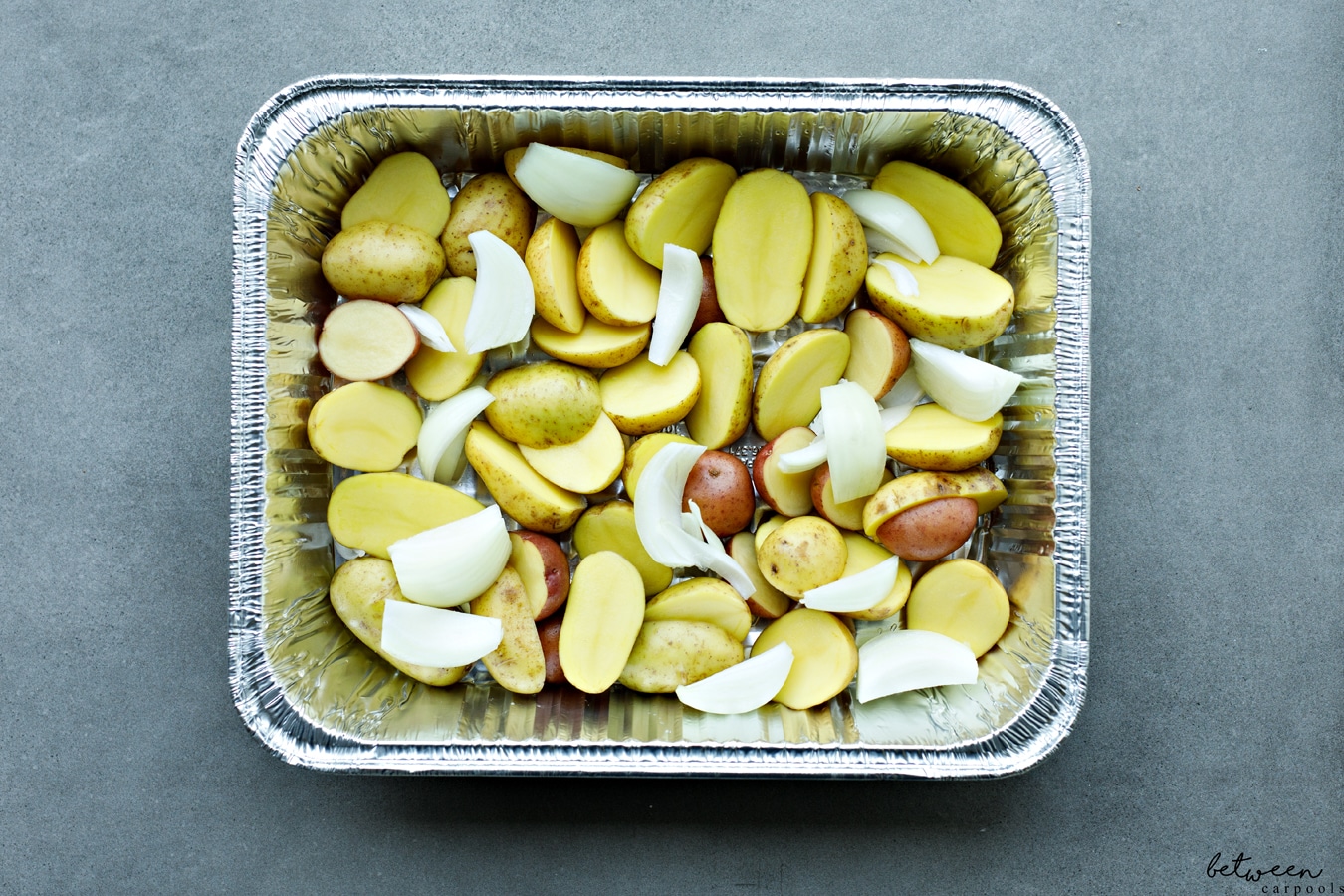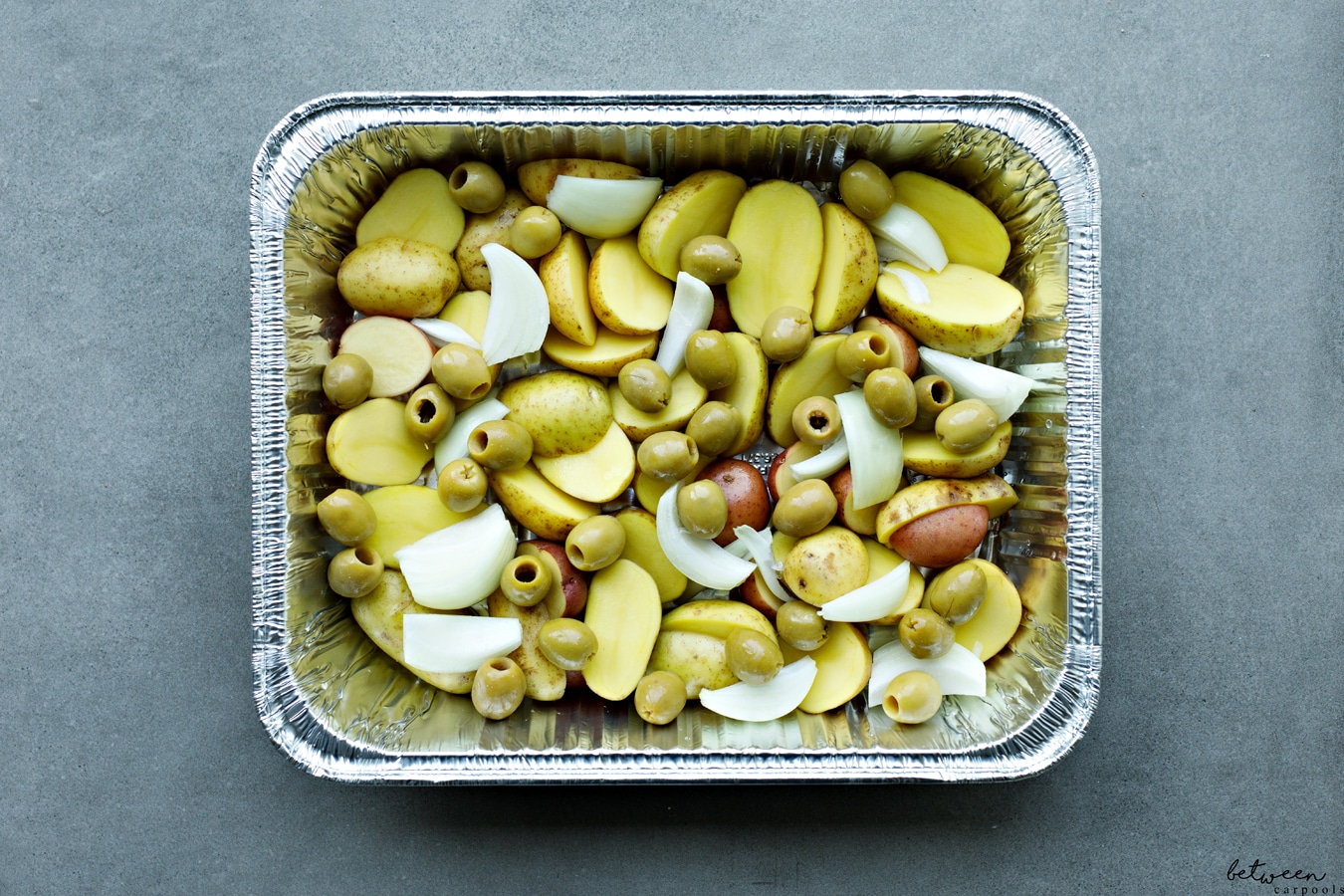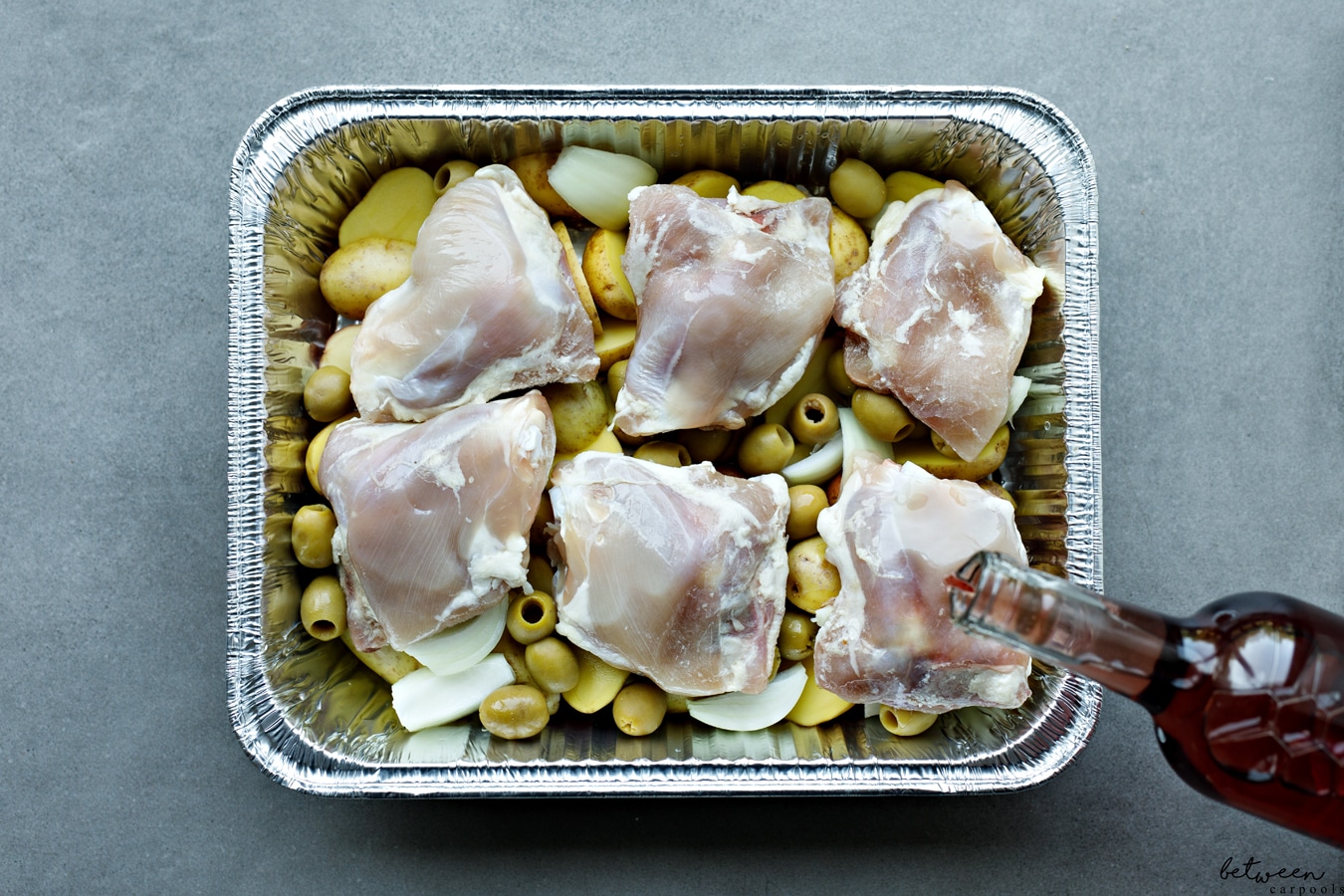 Chicken with Olives and Potatoes
Ingredients
2 lbs baby red potatoes, washed and halved cut in halved (or large ones cut in cubes)
6 chicken thighs
½ can pitted olives
Salt
Pepper
½ tablespoon garlic powder
1 tablespoon Italian seasoning (or combination of any dried herbs you like)
1 cup white wine (or rose if that's what you have on hand)
Instructions
Preheat oven to 350⁰F.
Place the potatoes in a 9x13 pan. Add olives and then top with chicken pieces. Season with salt, pepper, garlic powder and Italian seasoning. Make sure to season the potatoes too.
Add wine, pouring it into the corner of the pan so the spices don't wash off the top of the chicken. Cover well and bake for 1 hour and 15 minutes. Uncover and bake an additional ½ hour, until potatoes are fork tender.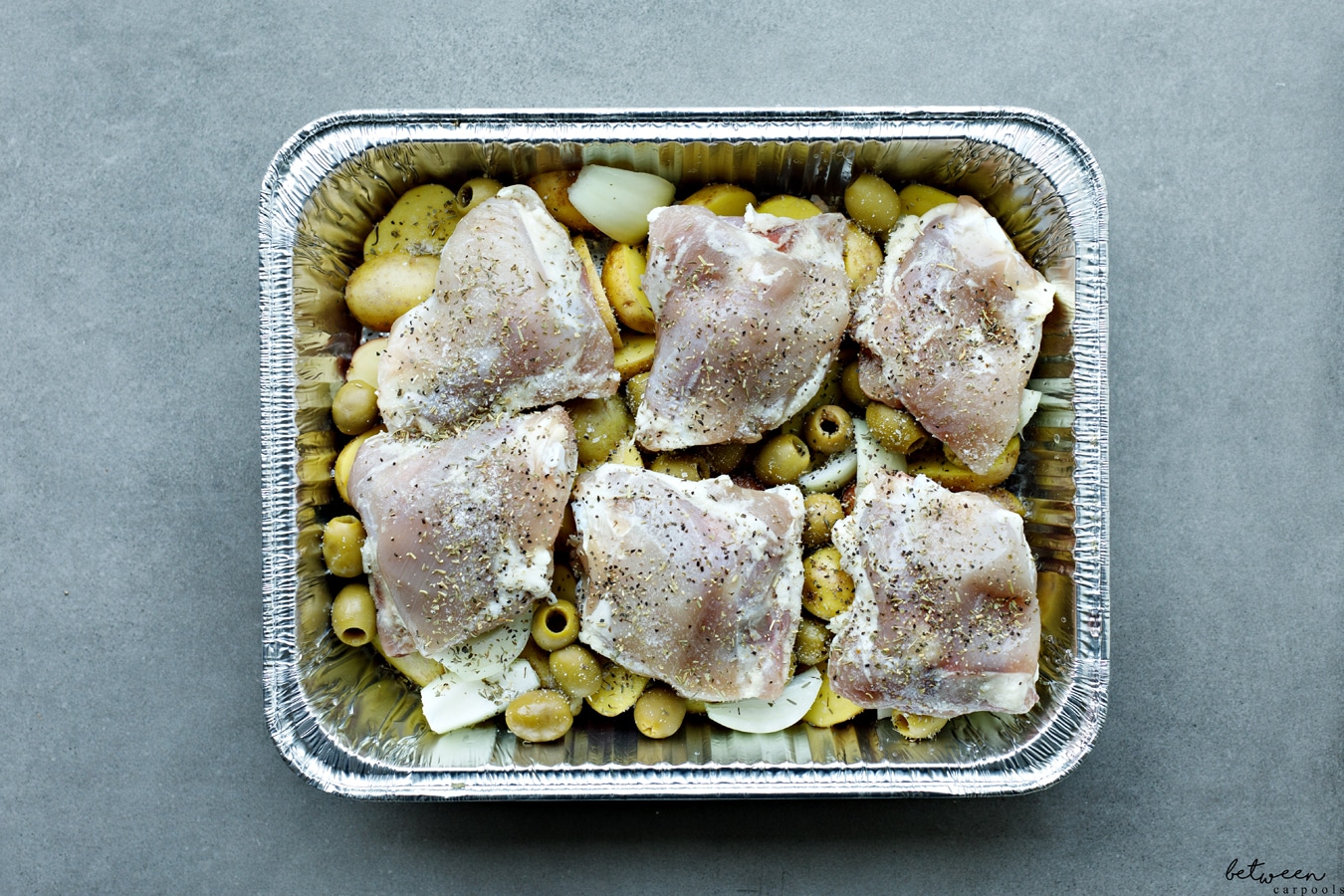 Or try this delicious, easy Chicken Steak