Want a coordinated, neat look for your seder table, even with the pillows? Hate when your kids bring their bed pillows to the table? Don't have a dozen fancy "seder pillows?" We have the solutions for you.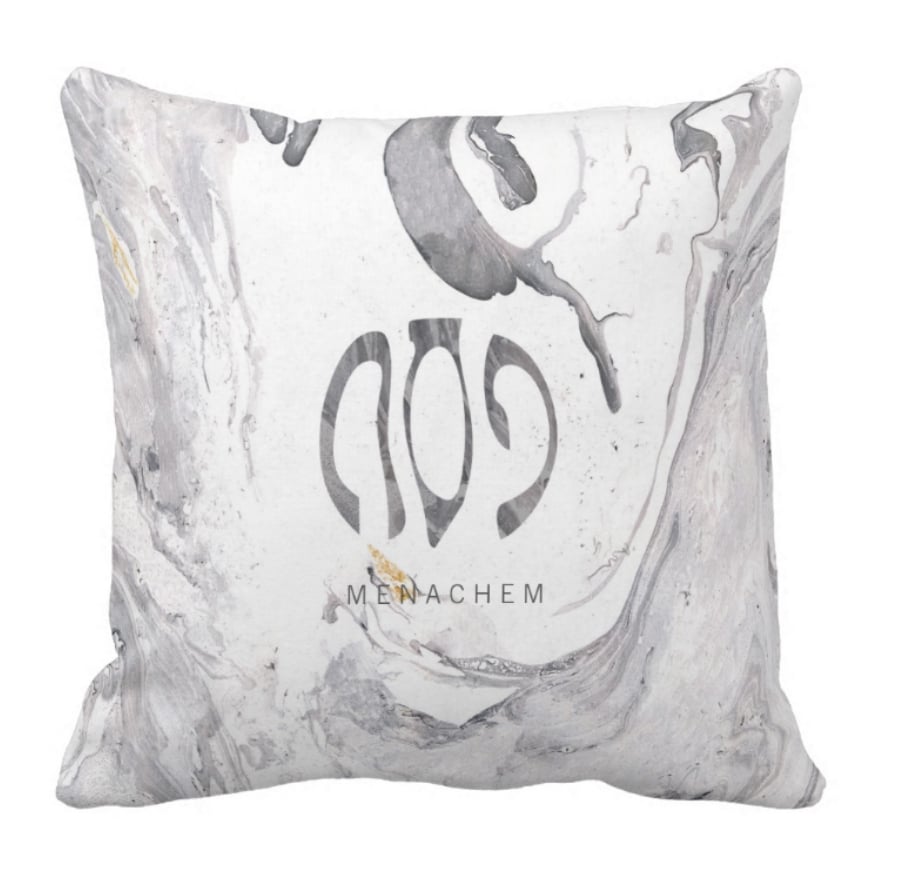 Love the marble look? These 16 x 16-inch pillows arrive ready to go and they come in a few different fabric options. They're also customizable…add a name and your pillow can double as a place setting. Also available in round and rectangle.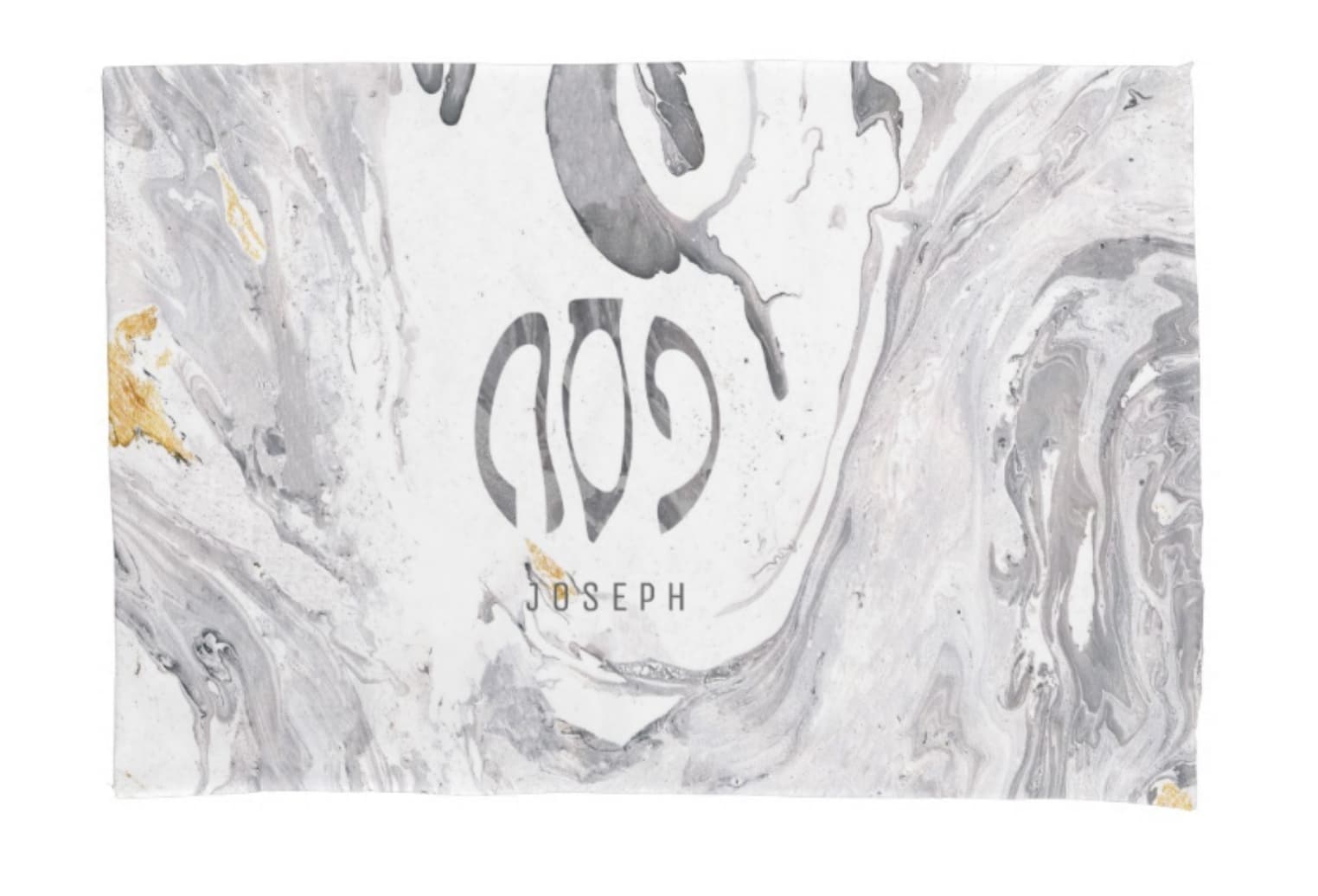 Prefer a full-sized pillow? Order the pillow cases on their own and insert your own. Find the pair of pillowcases here.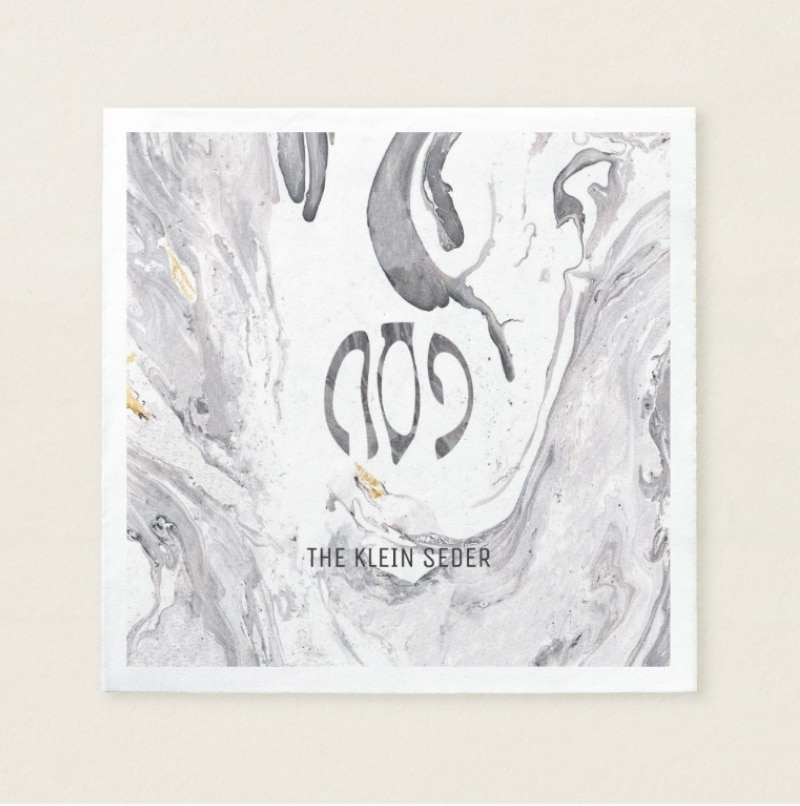 This is the best part…match your napkins to your pillows to tie everything together. Customize them with your family's name! These napkins also make a great hostess gift. Note that the napkins are available in lots of sizes, including cocktail, luncheon, and dinner.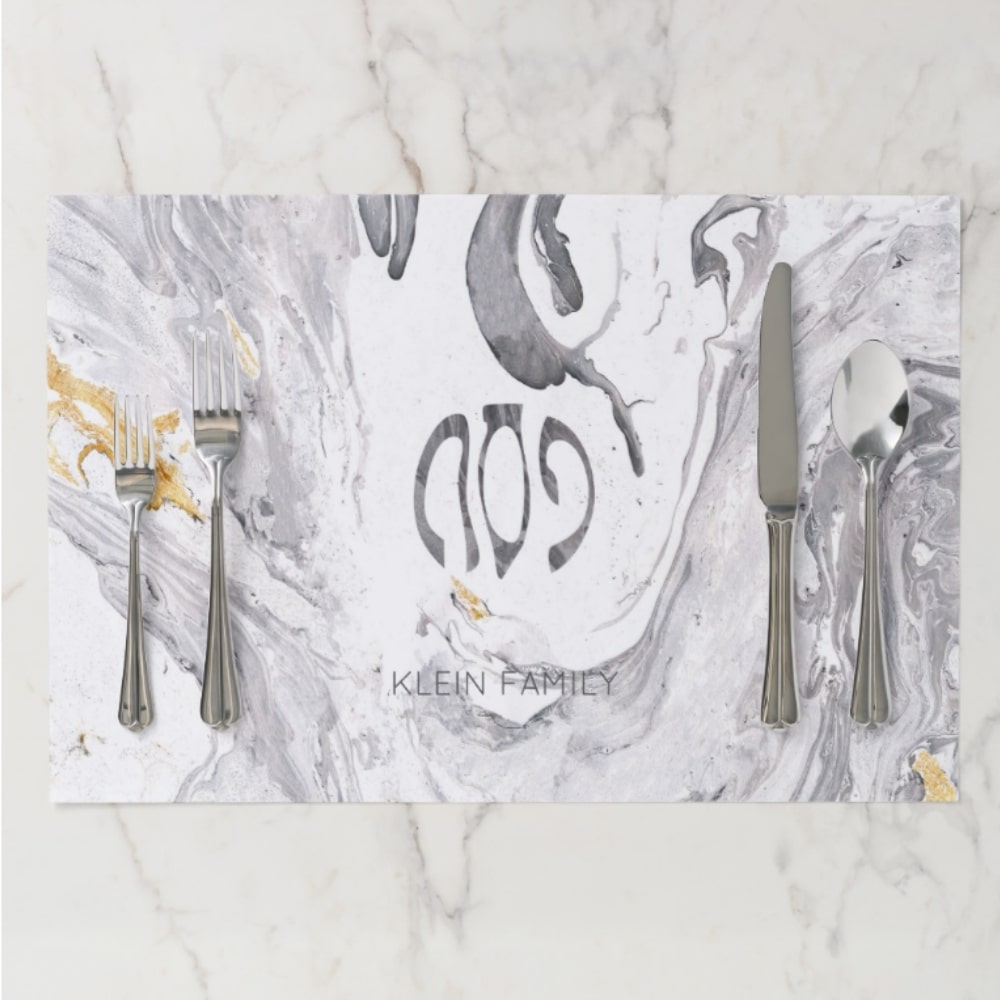 How about some placemats?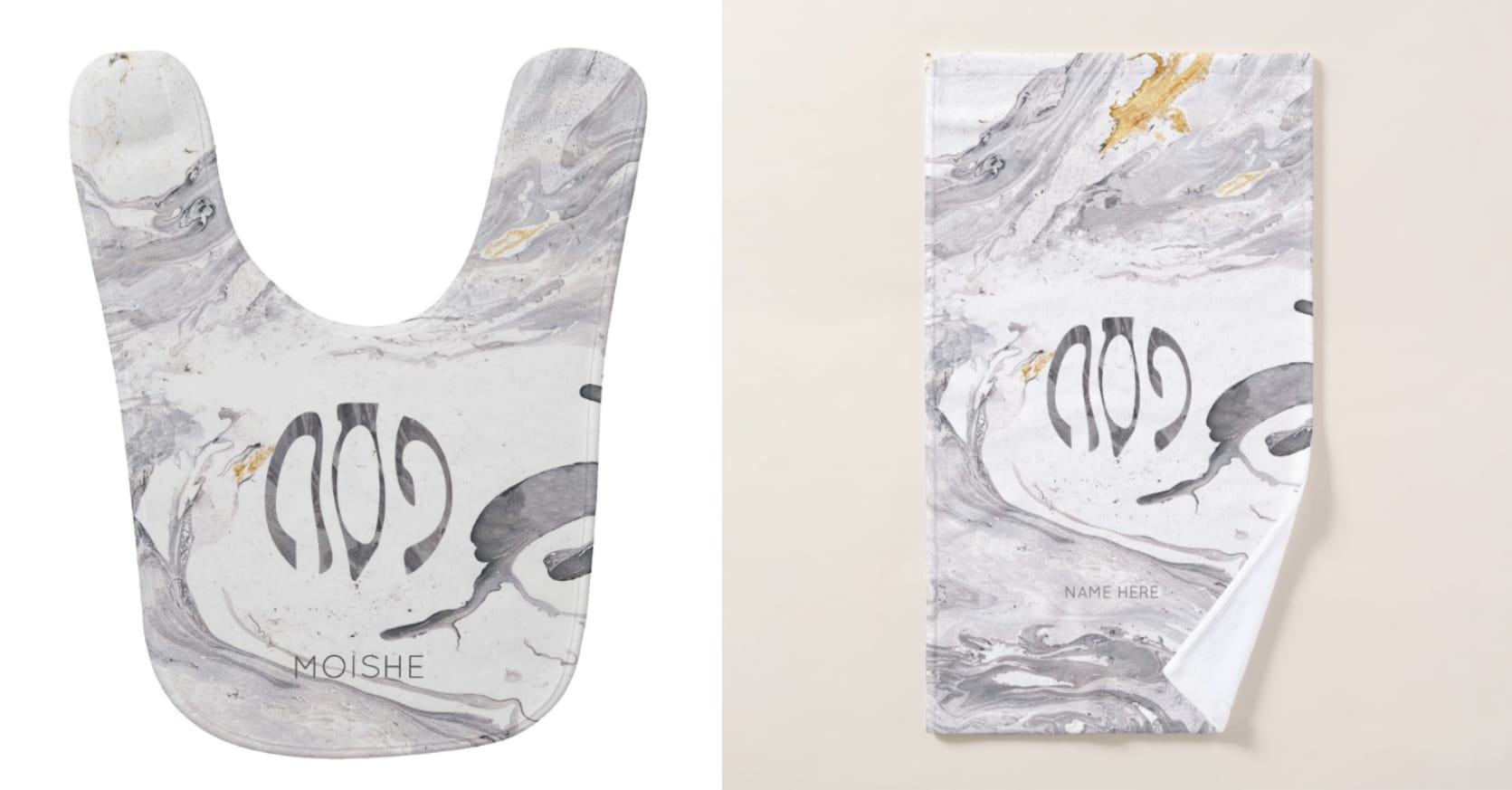 Oh, and we made a matching bib and hand towels too. Might as well stick to one theme.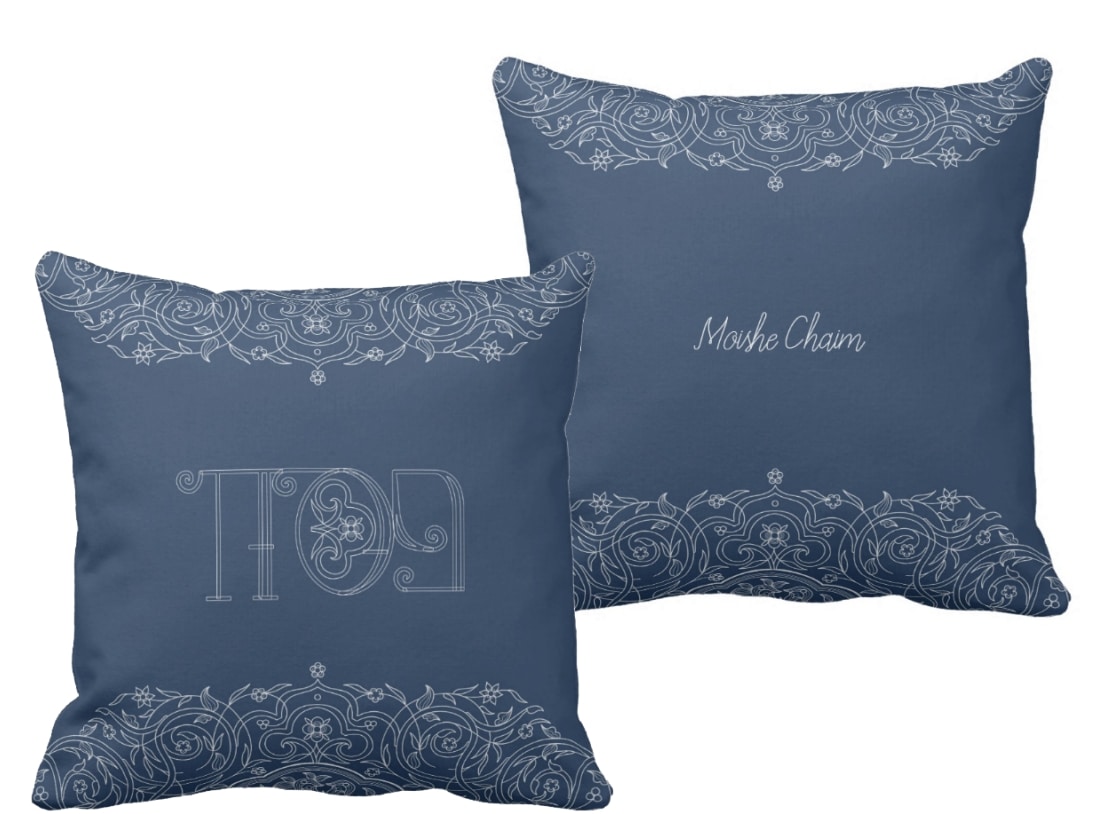 Prefer a more classic style? This one in navy might fit your dining room decor perfectly.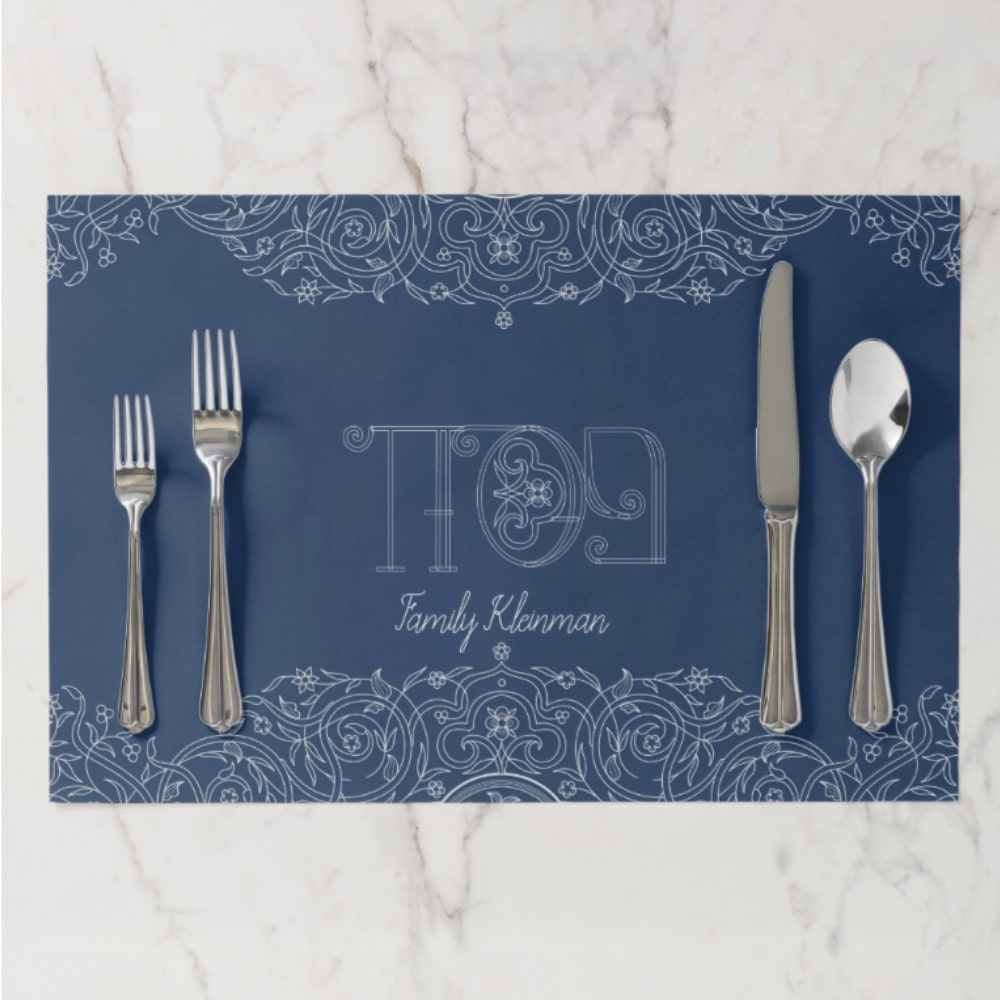 Here are the placemats.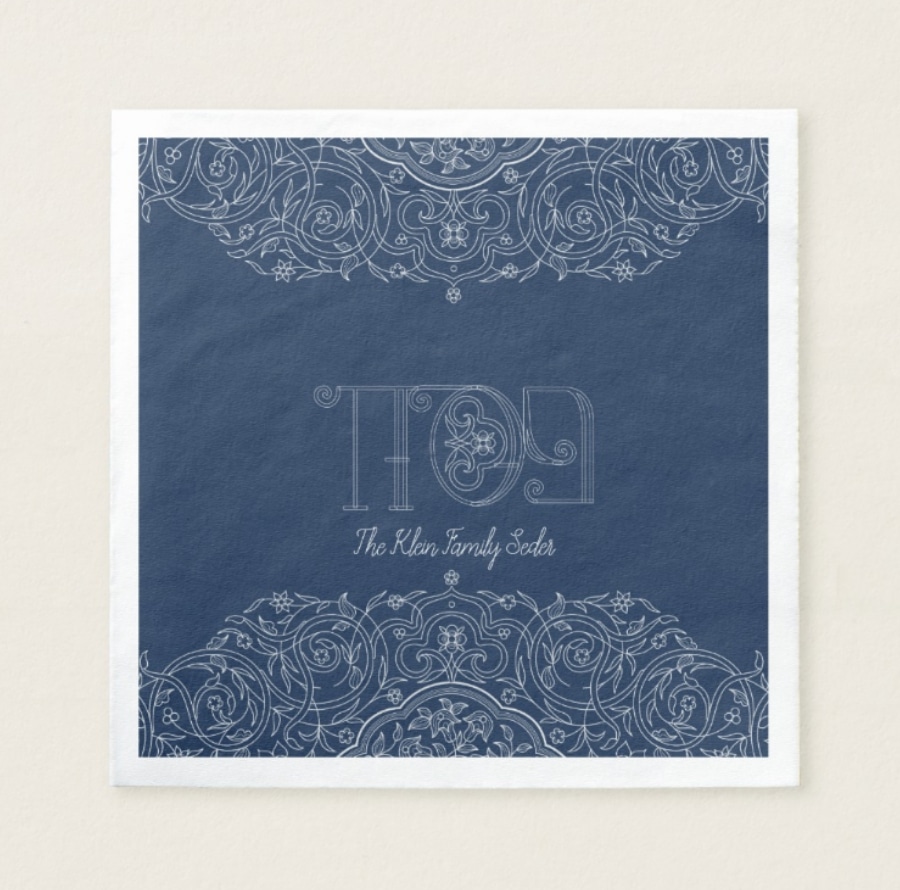 And there's a matching napkin too.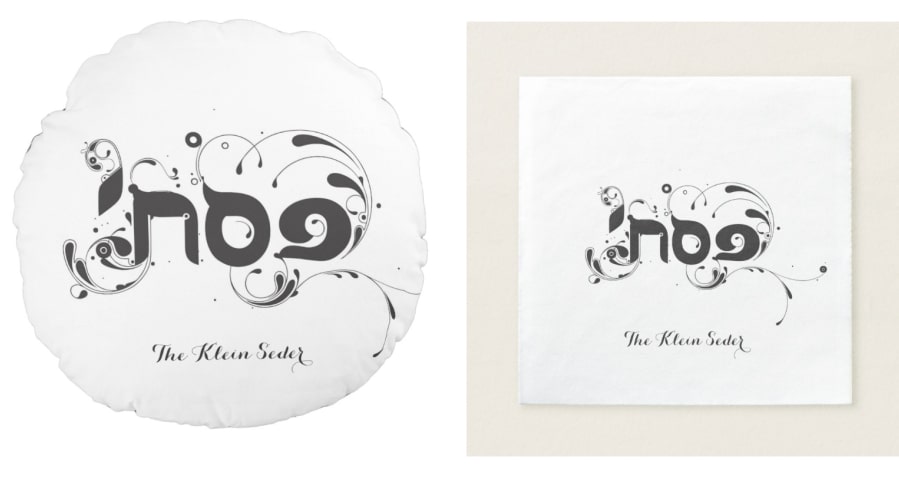 If you want neutral, of course you can stick to something like this. And these coordinating napkins will really work with any table.