They're the perfect way to start your Yom Tov meal – and of course these chicken drumsticks with maple syrup are delicious too!
Plate these on a charcuterie board or serve two drumsticks per person, either way, this will be the appetizer you will be preparing again and again.  And they work as a main too.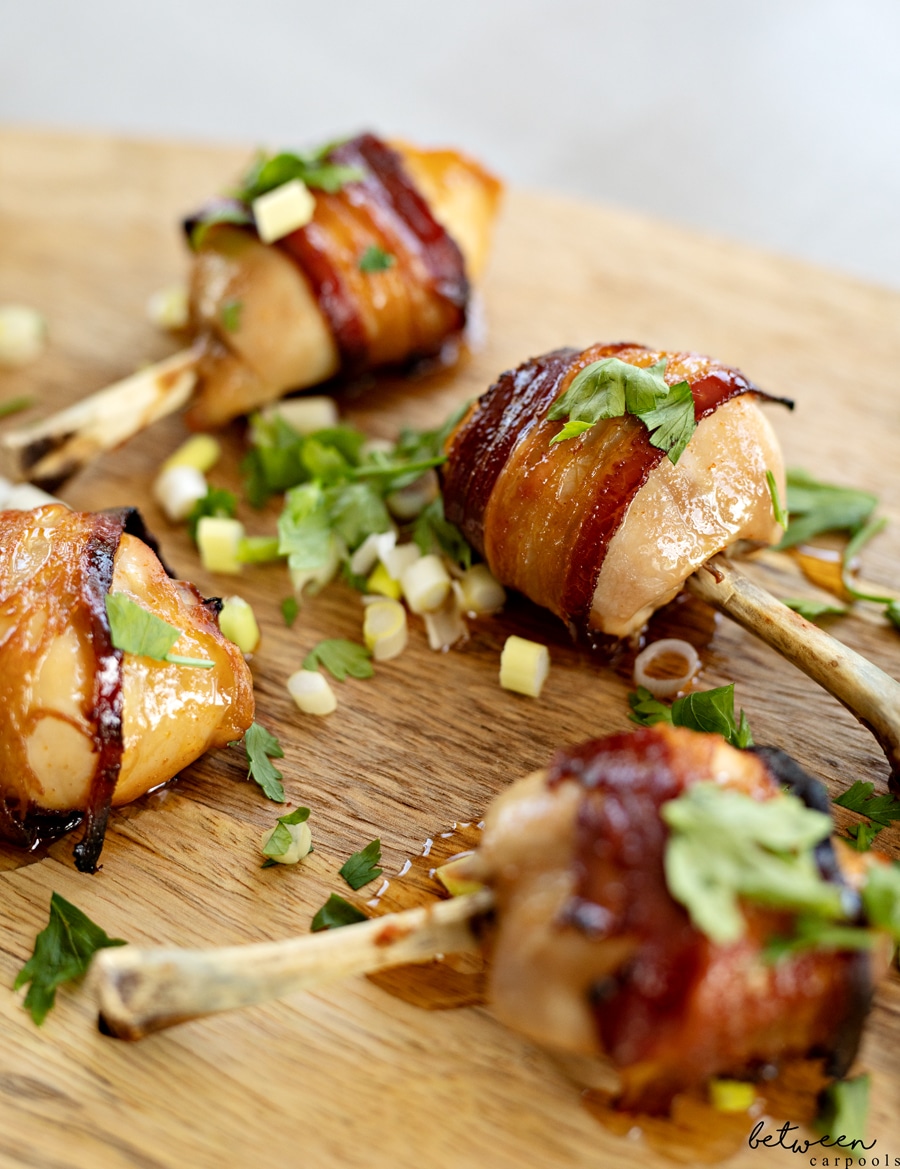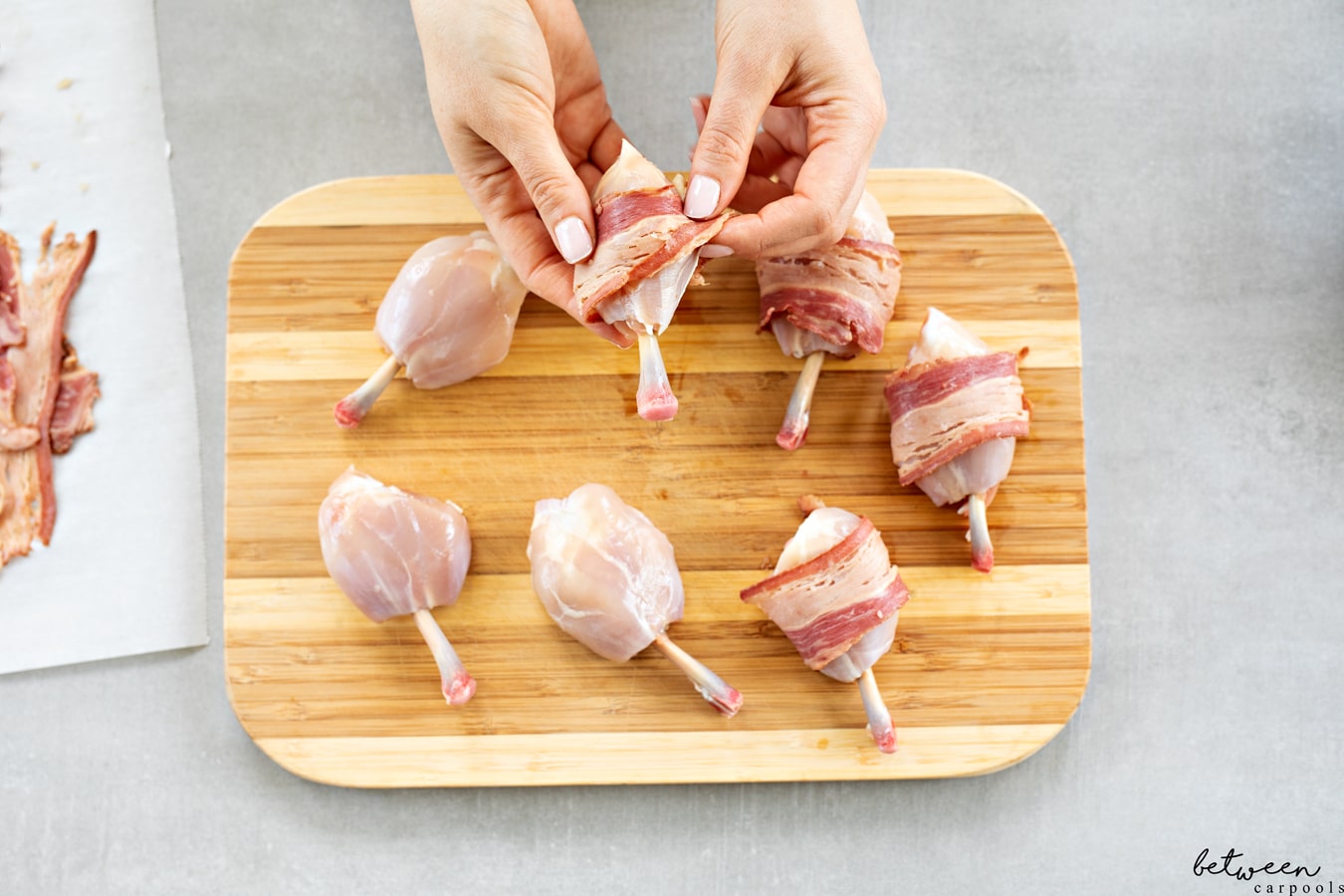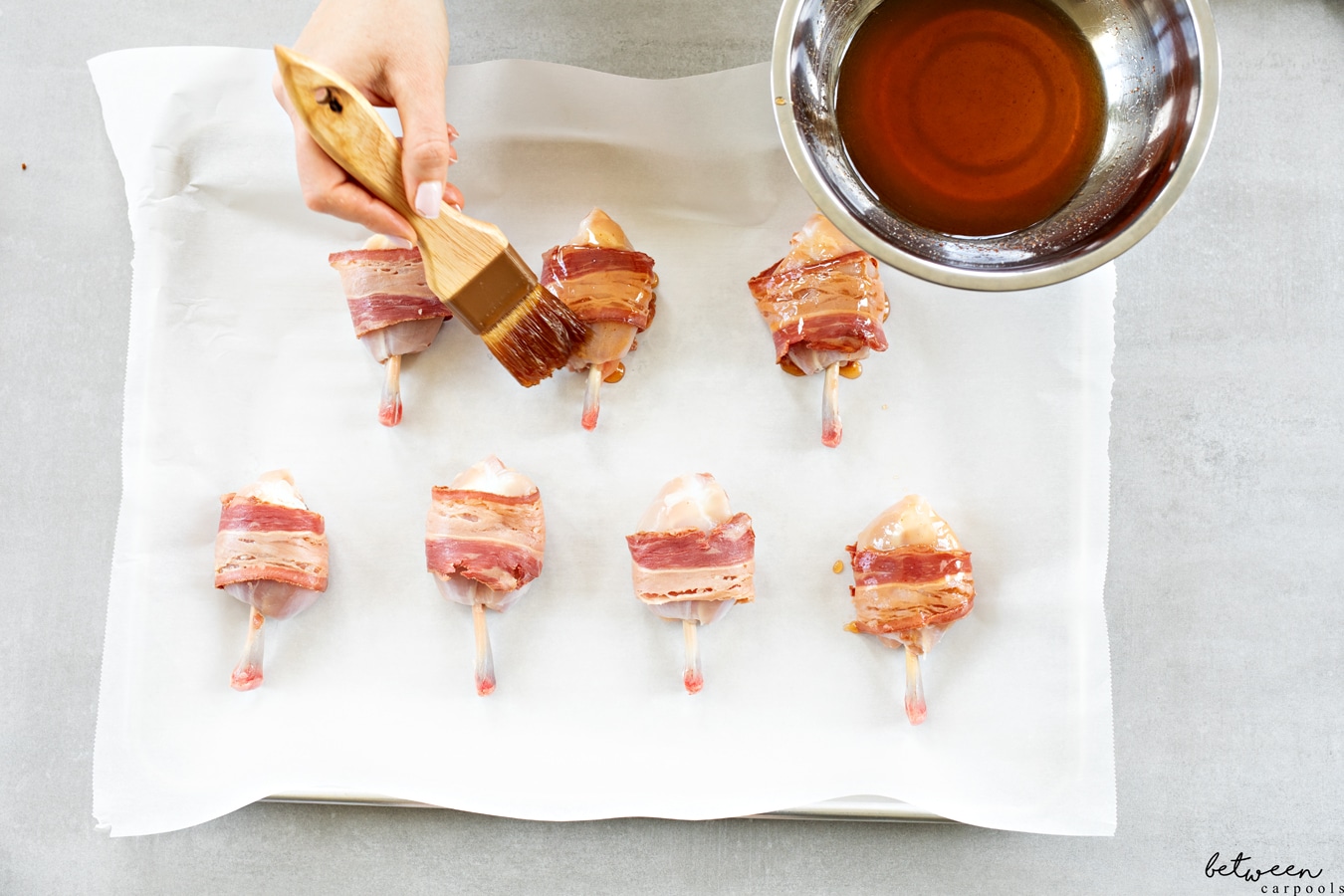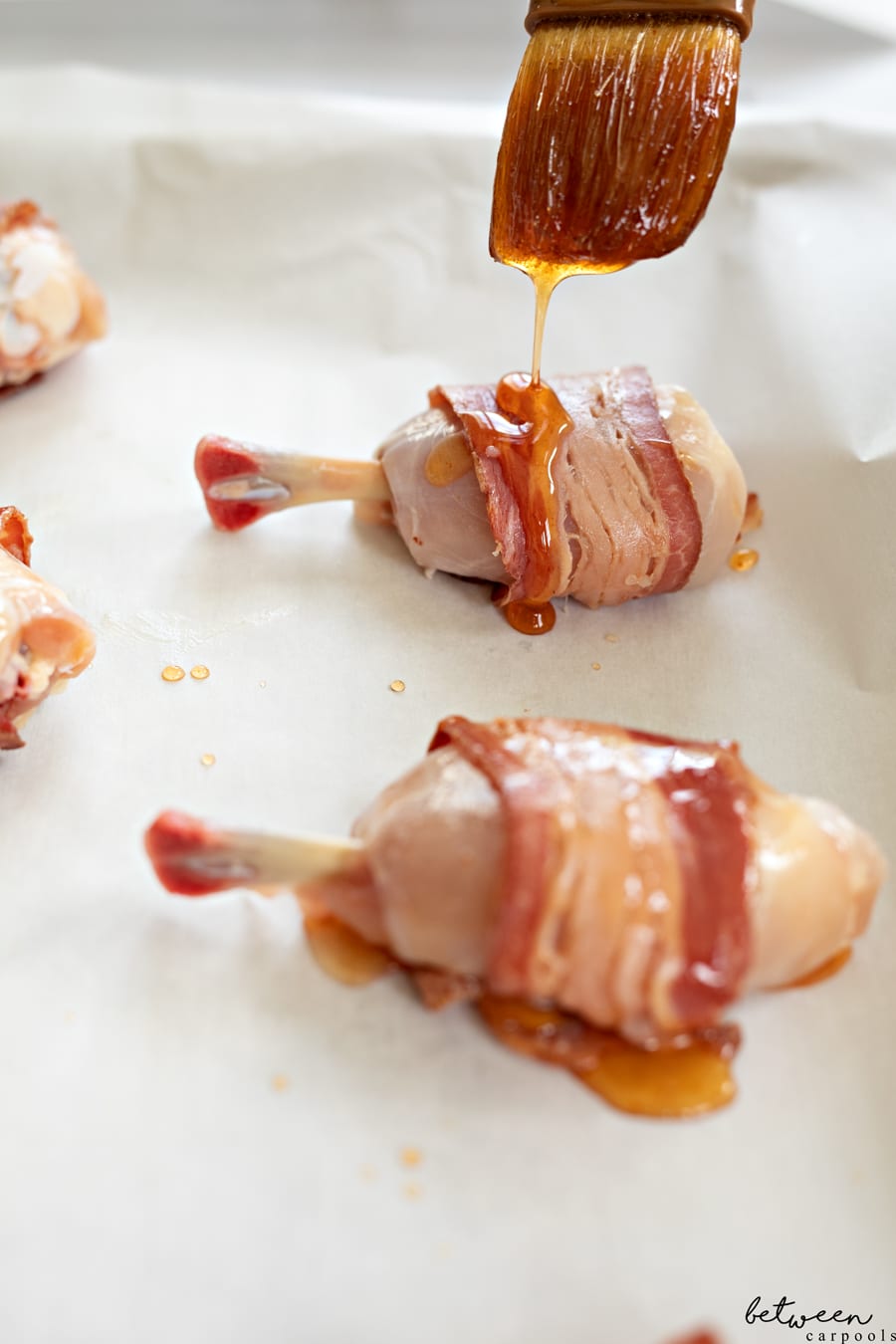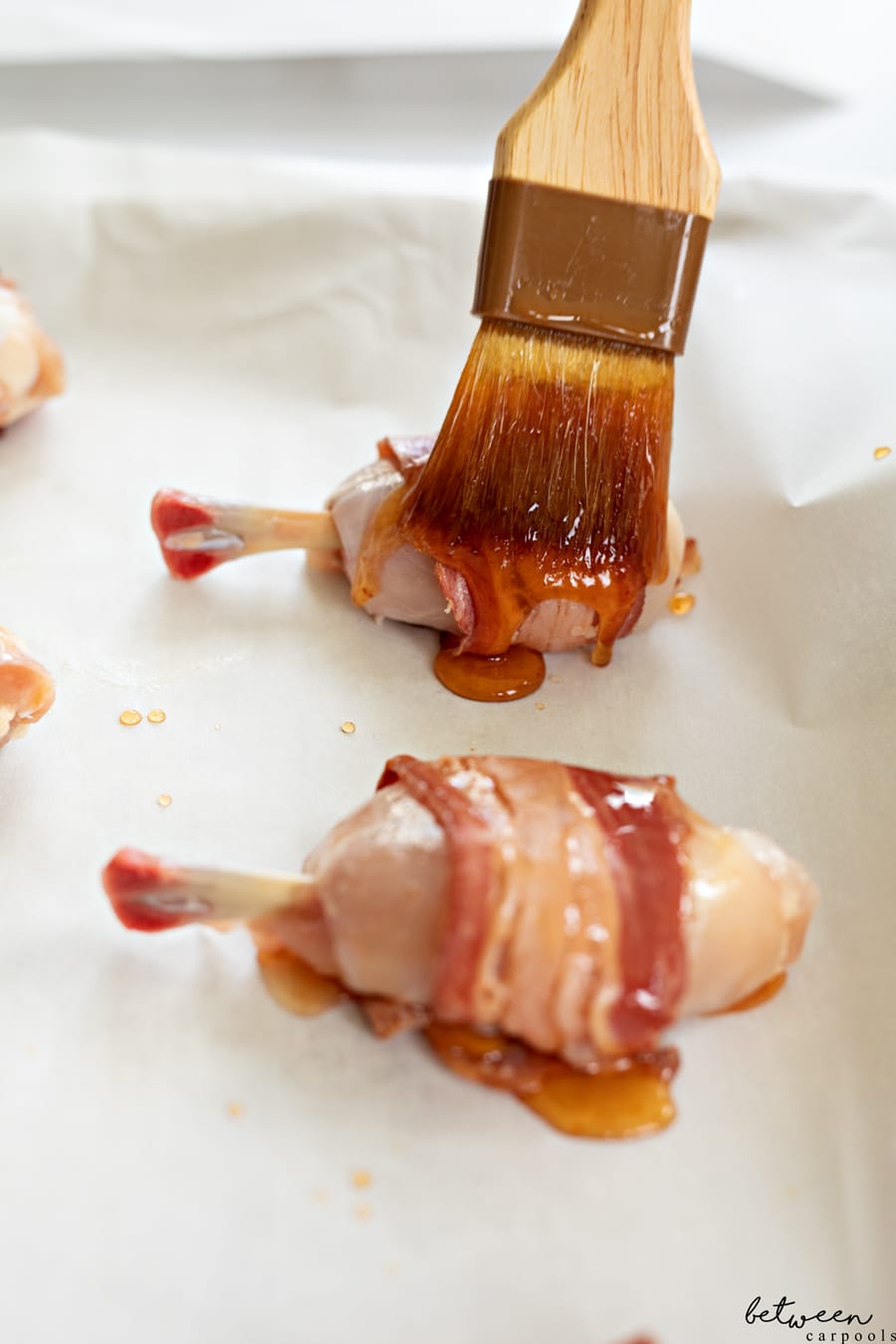 Facon Wrapped Drumsticks
Ingredients
12 skinless drumsticks
12 strips Facon or beef fry
½ cup maple syrup
1 teaspoon sriracha
½ teaspoon salt
¼ cup chopped scallions
2 tablespoons chopped parsley
Instructions
Preheat oven to 375⁰F.
Wrap each drumstick with one strip of Facon and place on a lined baking sheet, seams down.
Combine the maple syrup, sriracha and salt and divide into two. Brush one half over the chicken. Bake, uncovered for 45 minutes to 1 hour until crispy and browned.
Drizzle remaining sauce over the cooked chicken.
Top with chopped scallions and parsley and serve.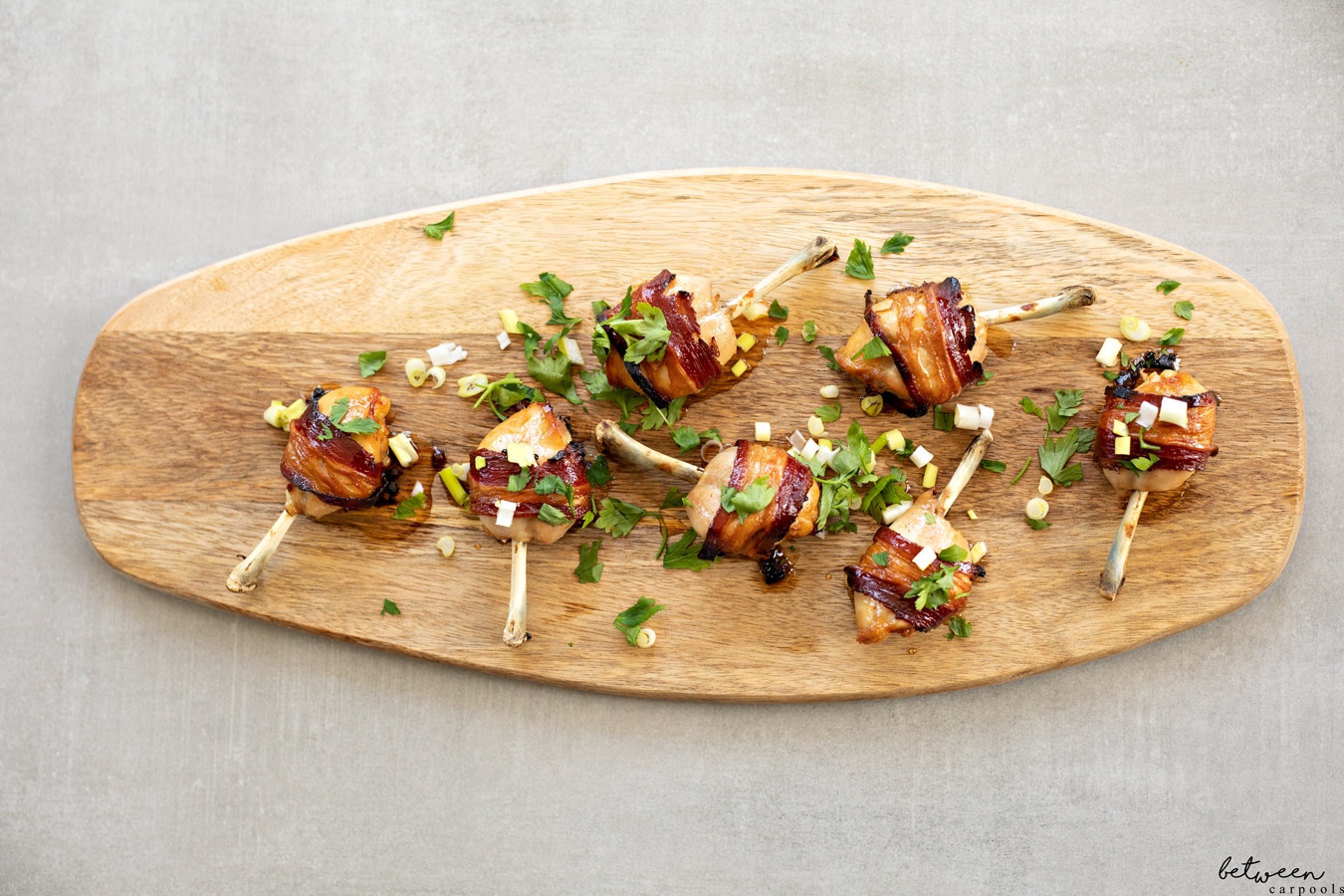 Why a Family-Style Charcuterie Board Will be Your Family's New Favorite Meal