From the steals to the latest trends…from "super cute" to "last forever"…we've got the backpack for every kid.
We've updated our top backpacks list with this year's styles and trends. 
If there's one thing that's worth a little more investment for quality, it's a backpack (nothing worse than a strap breaking while your child is carrying that heavy load).
Quality backpacks are studier and wash well, and those things are a necessity considering how much they're used. But…quality comes at many different price points, from the highly recommended Lands End to the trendy Kipling. Those and lots in between will last more than one year and pay themselves back with time.
Note: There's different trends in different places! If your child is in a school where there are no backpack trends, take your pick from lots of great options below. If there is a trend, it's worthwhile to look for the backpack your child will feel good about carrying.
Note: Check the backpack sizes! Once your child is in first grade, you need to make sure the bag fits a folder well (this is also relevant in primary or Pre-1A/Kindergarten). The interior needs to measure 14 inches tall for the folder to fit well inside. For second grade and above, it's best to choose a backpack that's at least 15 inches tall. Keep in mind that some bags won't wash well and light colored bags won't last as long as dark colors.
Super Steals for $10 and Under
Be wary—bags at this price point usually tear. We've heard stories of people who were busy sewing straps all year. For kids that carry only one or two things (usually preschool), it may make sense, but for school age children, don't count on them to last. They are great as a temporary option or to buy some time if your waiting for a specific one to arrive. 
Five Below – home of the $5 backpack

Five Below might have the ultimate backpack deal, but you may need a few to get you through the year. For the entire Five Below selection, click here.
Simple & Sweet AliExpress Canvas Backpack, $13
Here's another nice Ali Express choice for older kids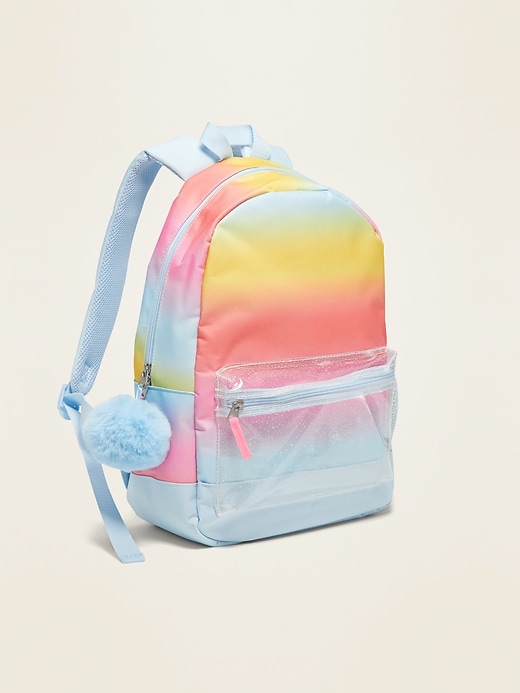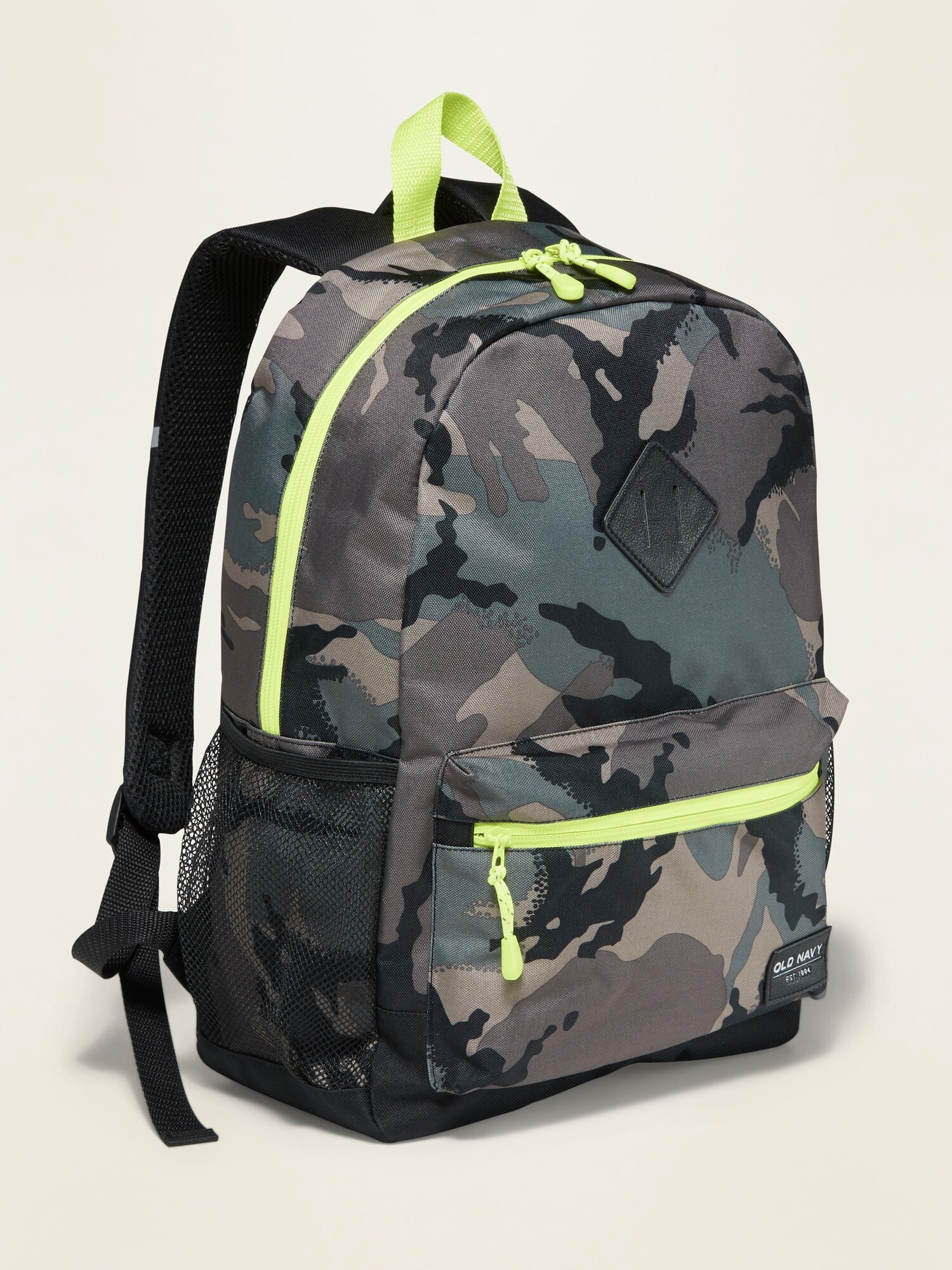 Those who want the best bang for the buck head to Old Navy. Moms tell us, "It'll only last a year, but kids often want a fresh backpack for a new school year anyway." Take advantage of discounts on top of the already low prices (like the 30% off deal this week). This is our favorite boys style, or click here for a cute girl's style.
Does the Job for $20 and Under
Asos has a nice selection of backpacks

The Amazon Basics Backpack, $12.43
It's basic, functional, practical, highly rated, and comes in 7 colors. If style isn't a concern and you want the best bang for the buck, here it is. The 16-inch size is suitable for most elementary age kids. If you need a bit more style in a basic backpack, this one by Lucky Smile is also popular.
Eastport Multipurpose bag – $17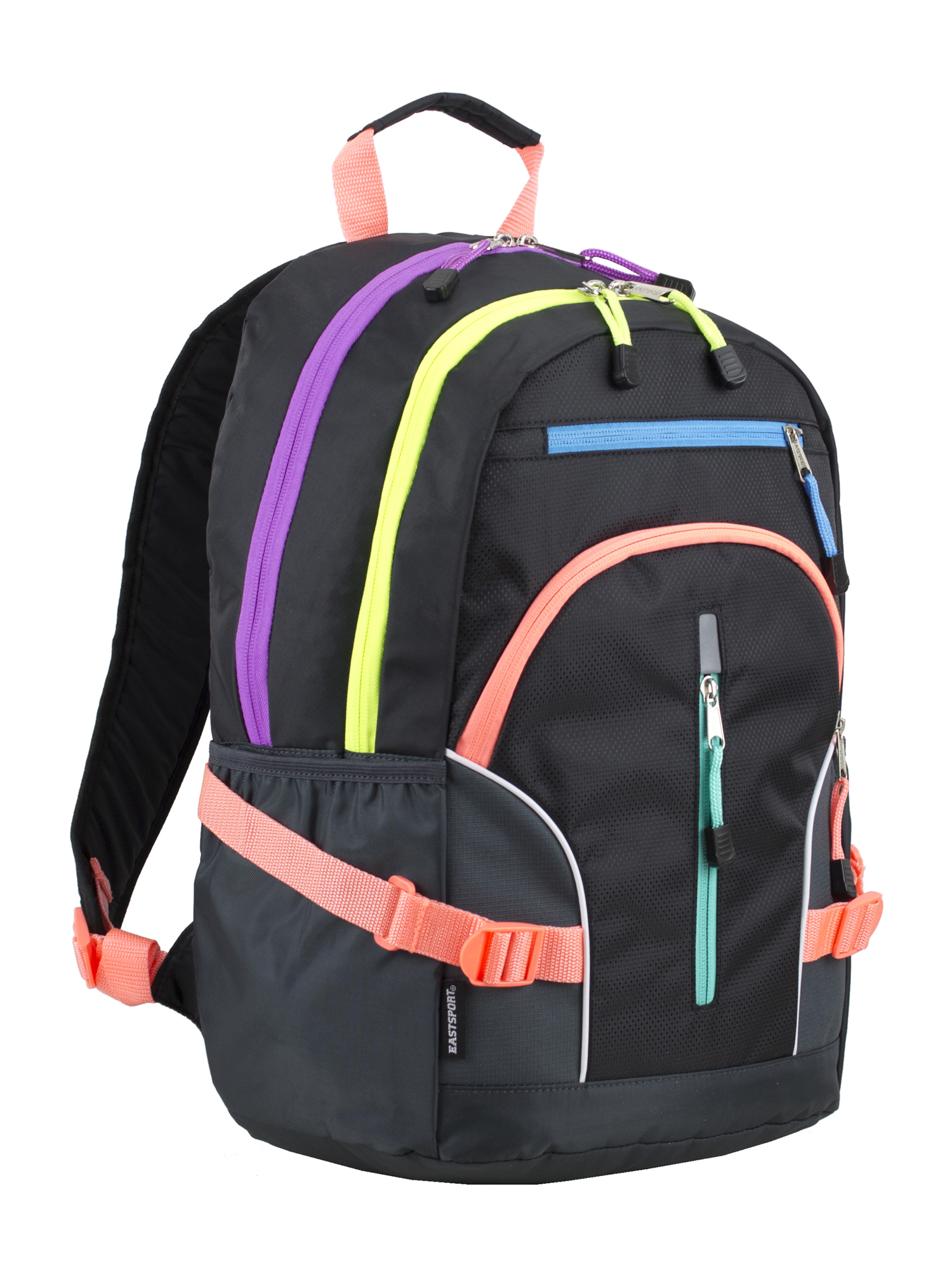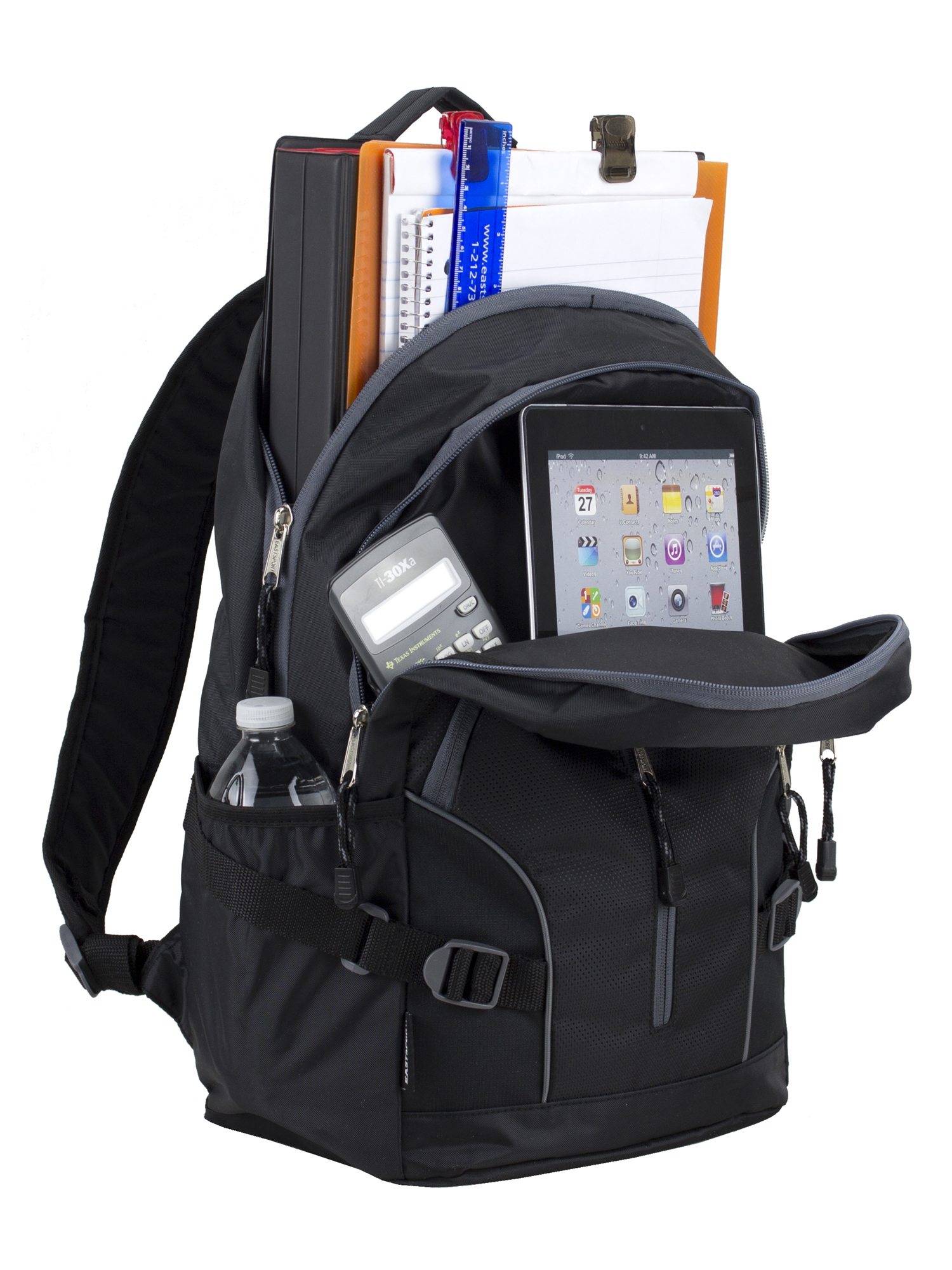 Style + Function for $29 – $39
It's at this price point where you really can have it all; the backpack that looks cool and will last the year…or perhaps even two.
Lands End Backpacks, $23-$39 with discount plus personalization
Lands End backpacks are a fav. They're known for making backpacks that are indestructible with a lifetime guarantee. The monograms, personalization options, and embroidery is super cute too, and it's really fun to make one your own. There's usually a coupon available (currently 40% off), so use it! If you like the personalization options, but none of the styles click for you, try Pottery Barn Kids. They'll also personalize cute backpacks at a similar price point.   
The High Sierra Loop Backpack, $35 (many styles discounted further)
Some boys want a High Sierra, and a High Sierra only. Though they do come in pinks, purples, and other girly colors too, it's really the ultimate rugged "boy" backpack that'll take all the abuse and contains all the pockets that'll hold all their stuff. If your son needs something a little more "trendier," this Adidas one might be just the thing.
Trendy Backpacks, $45 and Up
Move over Kipling…Herschel Backpacks are the new "it" bags (and ssshhh….they're less costly too!). The Grove is the starter backpack for smaller school age kids, but if your child is old enough to want a Herschel, then you're probably ready for the mid-sized styles like the Classic Mid-Volume Multipurpose Bag that's also available in these styles. If you need an extra big backpack (high school? Carry a laptop?), the Settlement Backpack is your pick at the same price point. This "Pop Quiz" style also holds a laptop.
Ah, yes, Kipling…the backpacks that never go out of style and always make you smile (it's the monkey that does it). Note that Kipling small backpacks do not fit a folder comfortably. The medium backpacks will work for a wide age range of elementary-aged children and the 17-inch holds a laptop.
The Fjallraven is ahead of the trend (did you see all those colors?!?). Also available here or on amazon. 
Curious to know what bags are bestsellers this year? See Amazon's best seller list here.