We have discovered the solution to confusing sheet pans.
Working on a new cookbook with author Rivky Kleiman has taught me a lot. Every time we get together for a photoshoot I learn new techniques and delicious recipes. One day, Rivky showed up with a gift for my sheet pans: nail polish! One blue bottle and one red bottle.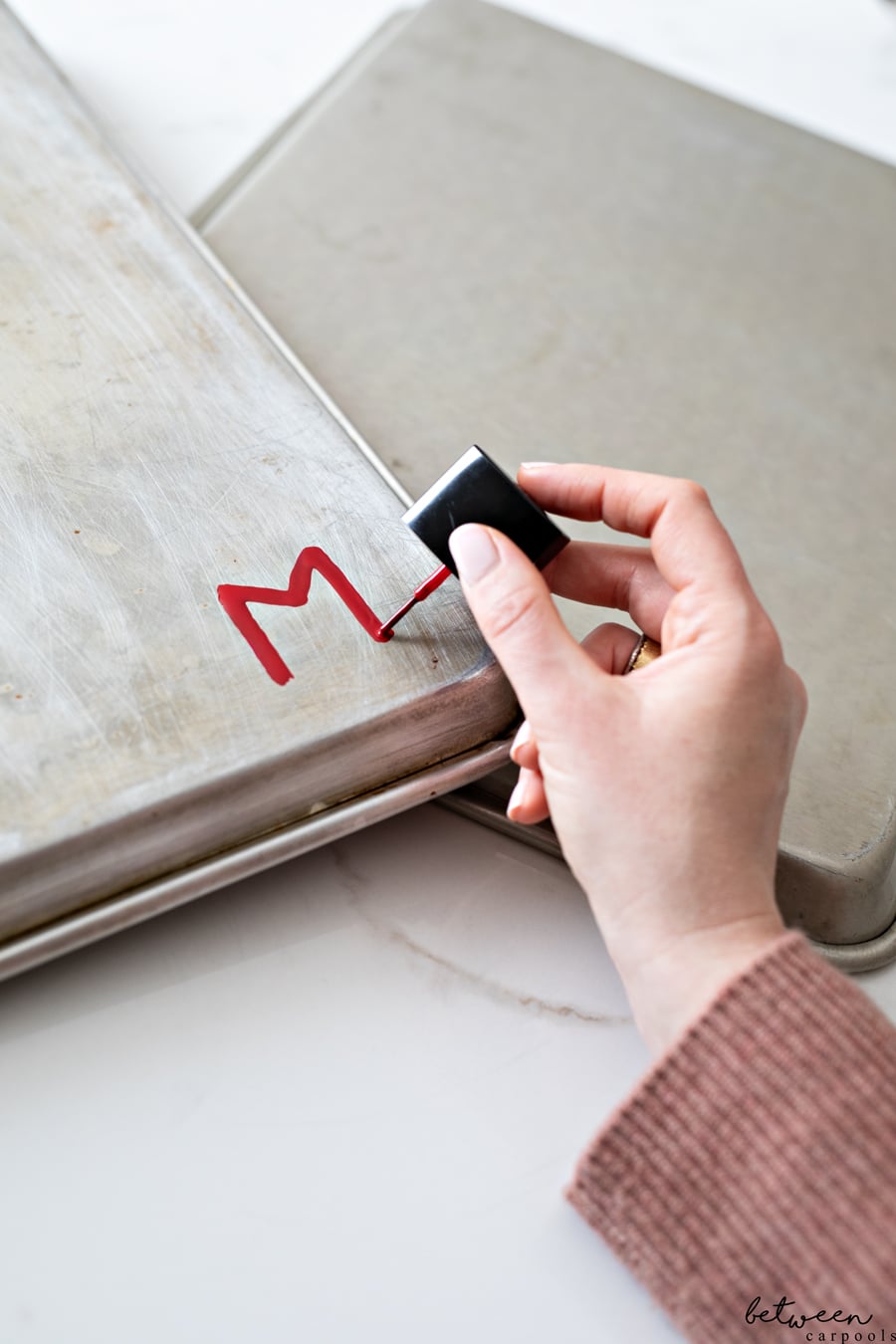 Apparently, she wasn't impressed with my method of labeling my sheet pans. I didn't argue with her, she had the perfect solution and I happily took a few moments to paint all my pans. Now we have no mix-ups and meat and milk are clear as day. Or as blue and red.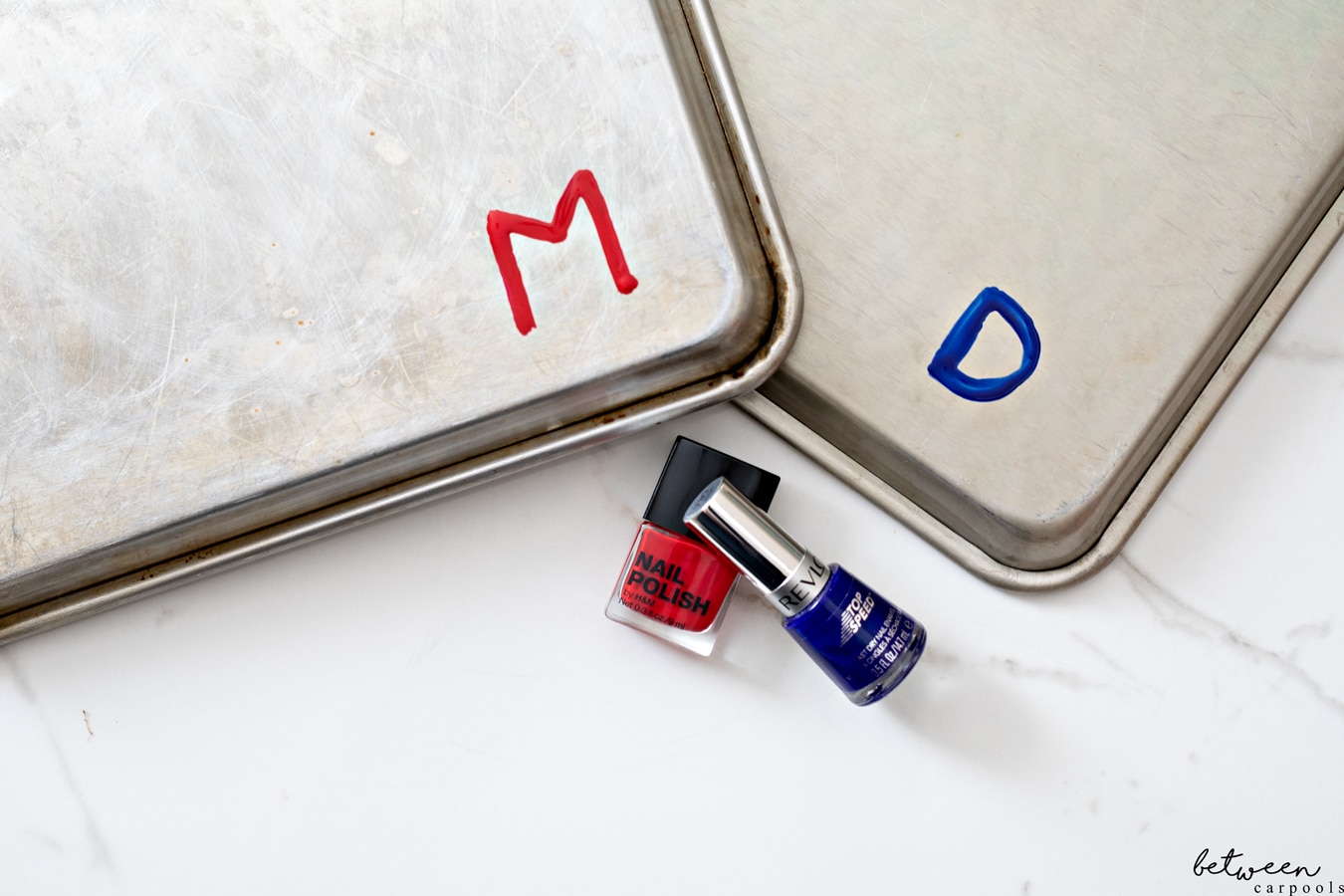 Press here for a link to a red polish and here for a link to a blue one.
Also, once on the topic of sheet pans: did you know the difference between the big sheet and the half sheets?
Here's an image that shows the difference: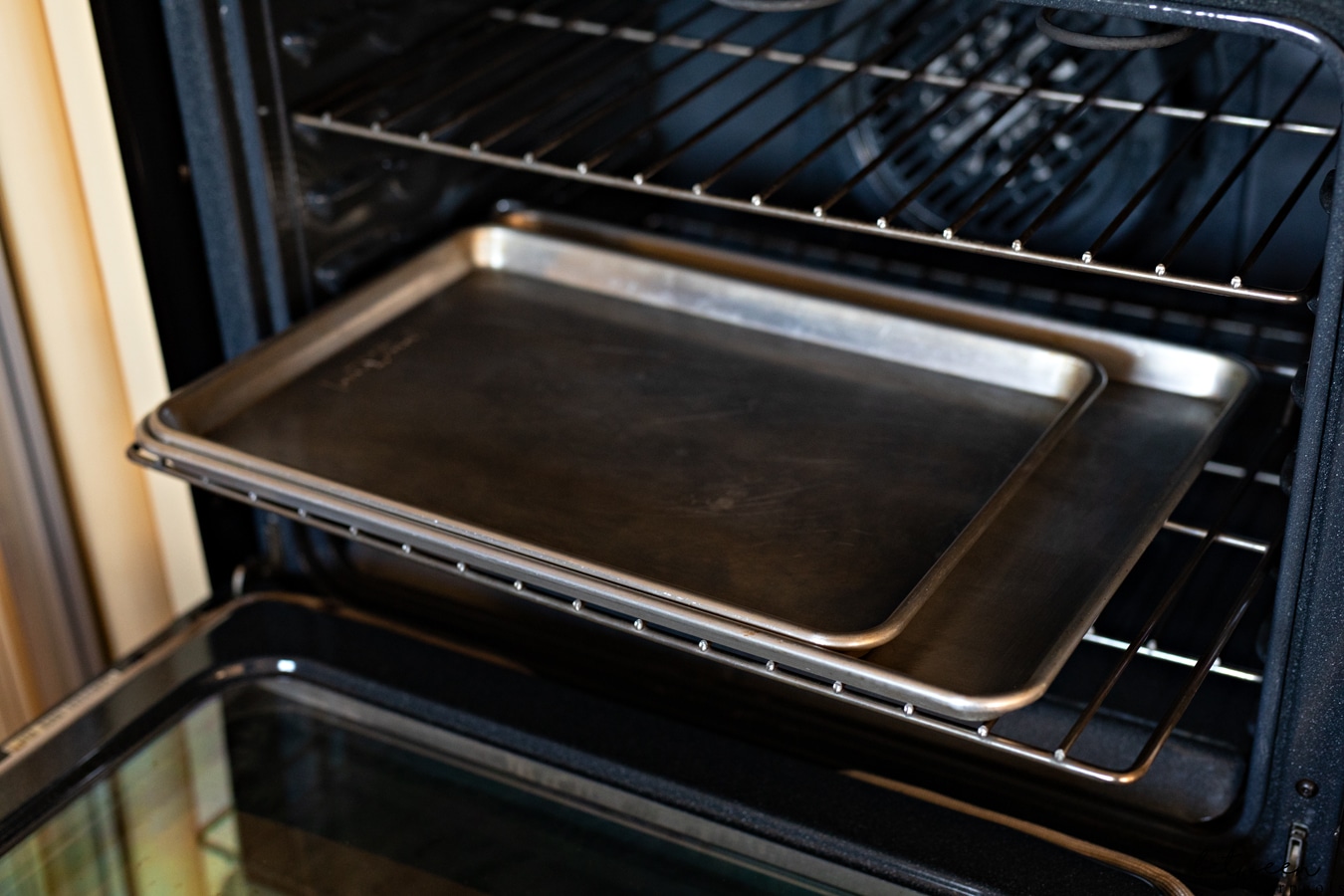 Basically, a big sheet will fill the entire oven rack giving you much more room to work with (and feed a large family). Worth investing in.