Taking the kids along on your next Israel trip? You'll need to plan some activities between your trips to kevarim and Gedolim. These ideas will keep the whole family happy.
Traveling to Israel with kids is a completely different experience than an adults-only trip. Most children are not cut out for a week or so of holy sites, tefillah, waiting for brachos from gedolim, and visiting distant and/or elderly relatives. With preparation and education beforehand, they can appreciate all of these, but in smaller doses than a mature adult. So the key to a successful and memorable trip for young children is to mix these moments with some fun ones.
Because most families base their trip in Jerusalem, the attractions we are recommending are either in Jerusalem or within a short drive. Also, we've focused on children approximately 4 years old and up. Any younger than that and you should just stick with activities they enjoy at home. Playgrounds are very plentiful in Israel!
Another thing to keep in mind when planning your activities is that while younger children will have isolated memories of this trip later on, in our experience, 7 or 8 years old is when they will start having real meaningful memories of what they saw and did. Save the most memorable and important sites for older childhood and the teenage years.
Planning a trip? Search for flights here on Do-All's convenient search engine.
Food Experiences:
Every child, regardless of age, should have a chance to experience Shuk Machane Yehuda. Whether they go for the mountains of colorful fruits or the mountains of colorful candy, it's an experience unique to Israel. The shuk is also a great place to teach about the mitzvos of growing produce in Eretz Yisroel and why it's the one place in the world we can't assume that all fruits and vegetables are kosher. (Bonus points if you go during a shemittah year.) If you are going with really young children, try to go early in the day when the crowds are thinner. Friday afternoon is the most intense and fun time to go if your kids can handle crowds. And don't go after dinner time when the vibe becomes one that is not child-friendly.
The Galita Chocolate Factory Workshop is a short and fun activity where kids get to make their own mehadrin chalav Yisrael chocolates. This is fun for the whole family, but particularly for children up to about 12 who enjoy crafts – and chocolate. Call ahead to schedule your workshop.
Pat Bamelach is an artisan bakery with two locations in Gush Etzion. They offer workshops at their original smaller location at Rosh Tzurim. Everyone in your group will make their own bread products based on the workshop you choose, but you will also learn lots of interesting information about bread and its history. Do yourself and the others in your workshop a favor and don't bring any children under about 4 years old.
History Experiences

An absolute must-do for the whole family is the virtual reality "tour" of the Beis HaMikdash. All the way on the left of the Kotel plaza is the entrance to a room facing the Kotel where you can be transported to the Beis HaMikdash and look around to see all the details we've learned about from the very beginning of our school years. The tour is short and appropriate for children about 5 and up. Tickets can be purchased online here.
The Gush Etzion Museum tells the story of the settlement of Etzion bloc and its struggle and fall during the time of Israel's War of Independence. It is a heroic story, but unfortunately a tragic and violent one, so this is for older kids. This is for kids 10 or older, based on your child's sensitivity level. Their website is a bit out of date, so it's best to contact them here to schedule a showing in English.

The evening light show at the Tower of David is a beautiful audiovisual show presented on the walls of the tower, telling the history of Jerusalem. Younger children will enjoy the effects, but a basic knowledge of the history makes it more interesting. Give your kids an overview before the show and they'll be fascinated. Dress appropriately because this is an outdoor experience and evenings can be significantly cooler than daytime in Jerusalem.
One of our favorite places in Israel is the Ein Yael Living Museum. The whole family can learn about life in Israel in ancient times. Agriculture, food, music, crafts – so much hands-on information is available.
Workshops are available in a variety of areas – papermaking, mosaics, pottery, and many more. The museum is not always open to the public, so it pays to call ahead to schedule. Also, there is no official English program. Most guides do speak some English, but it might be best if you have a fluent Hebrew speaker in your group to help translate.
Active Experiences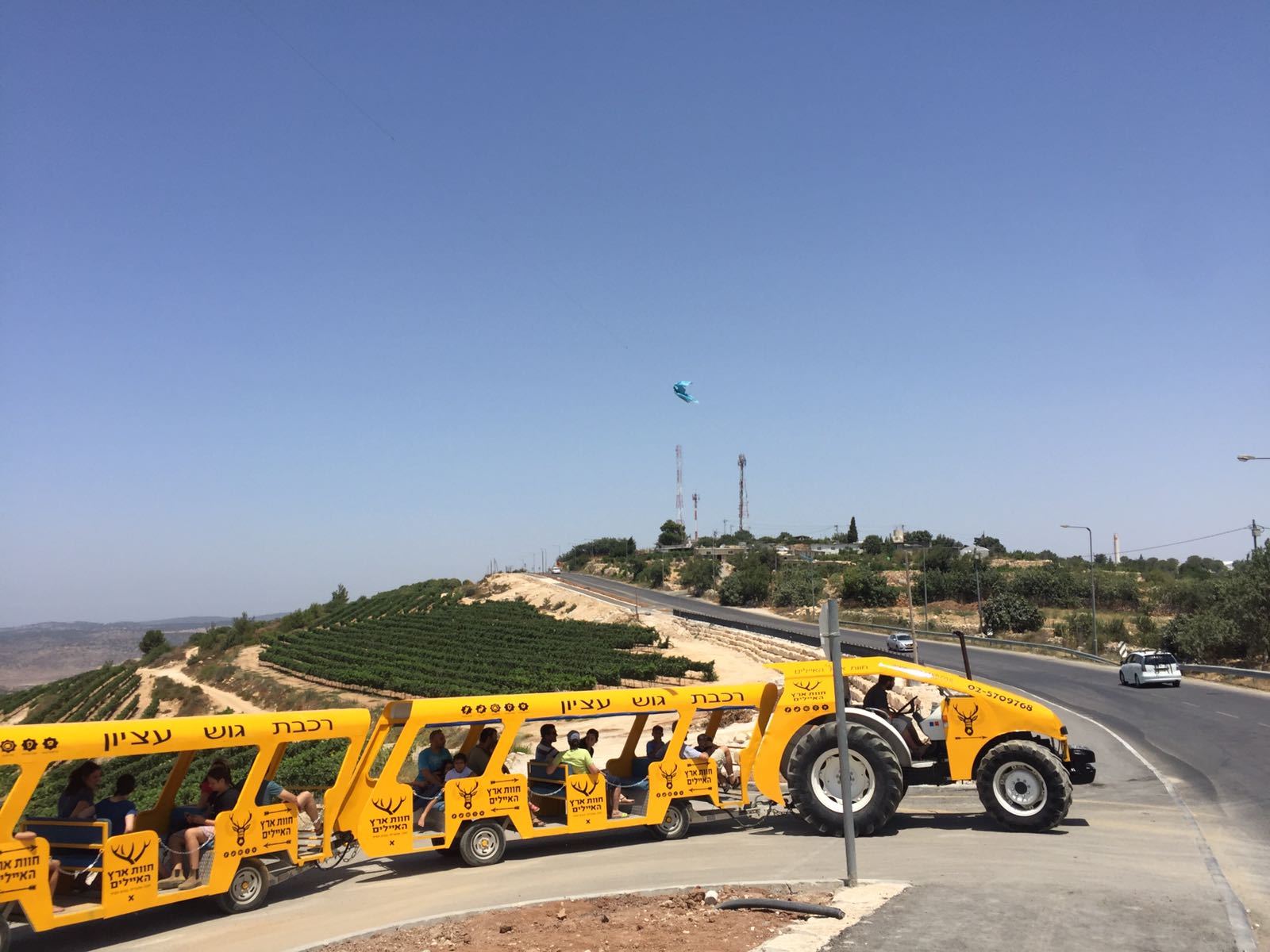 Deer-Land Park in Gush Etzion is also fun for the whole family. With a natural reserve that is home to many animals and a petting zoo for smaller animals, it is also home to some extreme sports – including the longest zip line in Israel. There is a smaller zip line for kids who are too small for the big one, so everyone gets to have fun. Bring along a picnic!
Gan Sacher is a large green park in the middle of the city where everyone can run around and burn off some energy. There's a large playground for the younger kids, but there is also a unique set of manual exercise equipment available nearby for anyone to use. This is a lot of fun for older kids and teenagers. One thing to note is that this is a popular park for families with dogs.
These are just a few of our favorite activities in Israel. There are many more – and we'd love to hear of any you'd recommend!
About Do-All Travel:
Are you ready to get up and go? We know you love the convenience of browsing for flights on your own 24/7…but wish there was someone reliable you could also speak to when you need to make a change. You can truly get it all when you search and book your flight using Do-All Travel's Super-Easy-to-Use Search Engine. When you use the Do-All engine, you'll find clear flight information, great pricing, and a effortless booking process. Whether you book online or over the phone, Do-All, the trusted name in travel for over 50 years, is standing by, ready to assist. Chat online or speak directly! Their agents are informed, experienced, and know everything they need to help you get to where you want to go.