Put this meat-and-potatoes dish up in the morning (in minutes) and come home to a complete meal of soft tender steaks.

In this dish, there's minute steaks hiding under onions and garlic, and soft buttery Yukon Gold potatoes hiding under the steak. And because you know me, then you also know that this dish is absolutely easy to prep.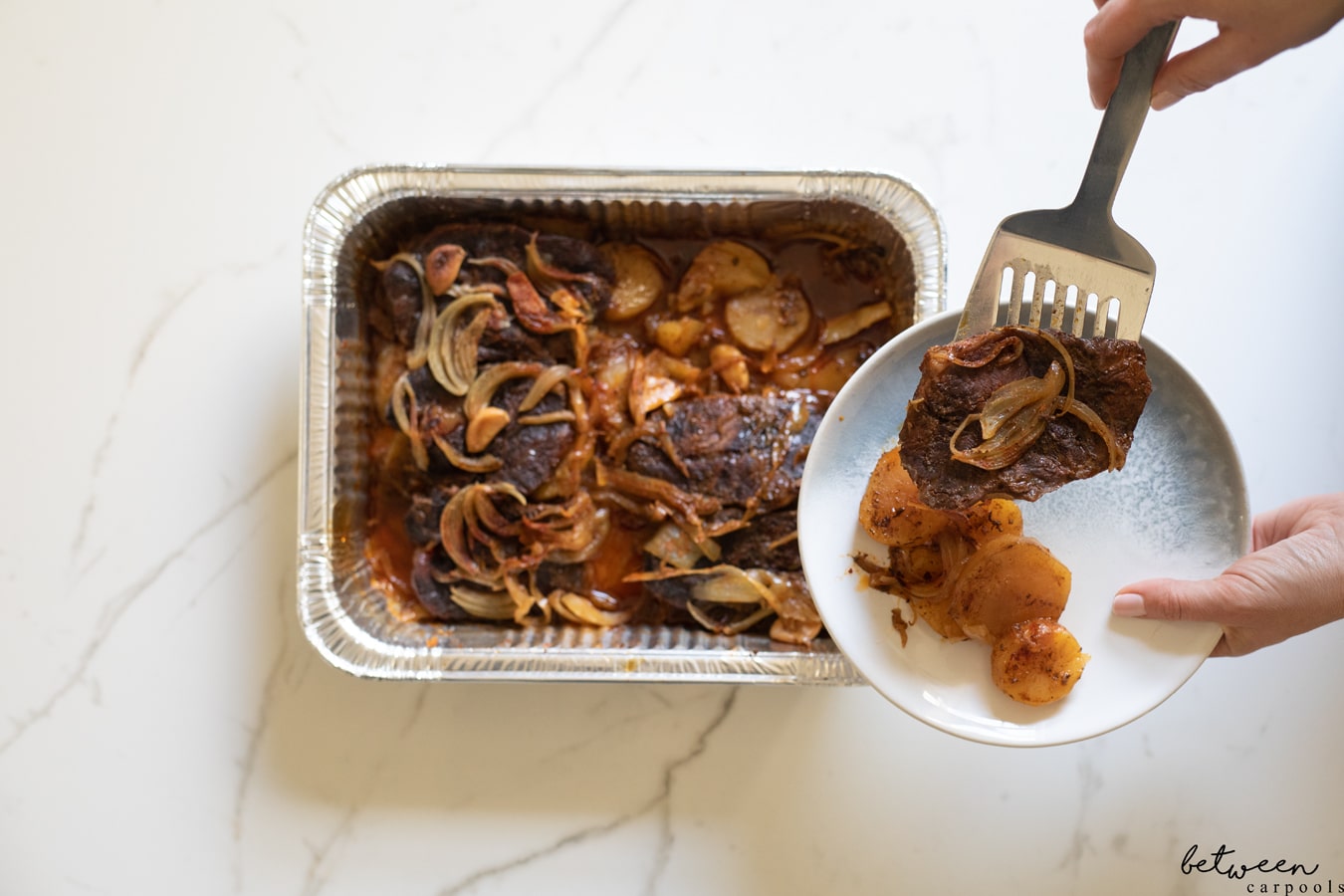 It works great as a chol hamoed supper that you put up in the morning, leave the house, and come to…or even as an easy Yom Tov dish because, well, it's steak! It'll work with many cuts of meat. I originally made it in a roasting pan, but here it's adapted to fit…of course…a 9×13!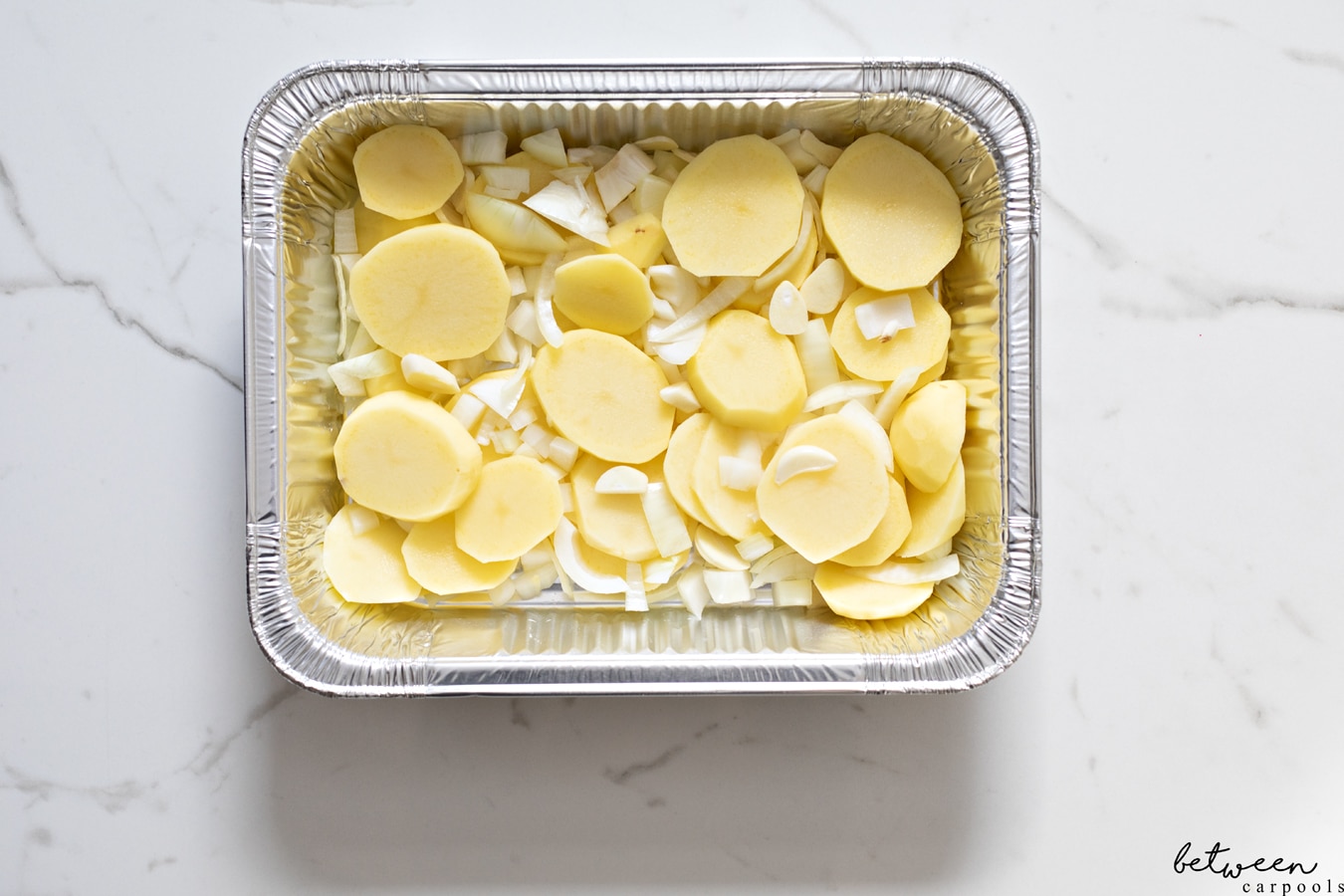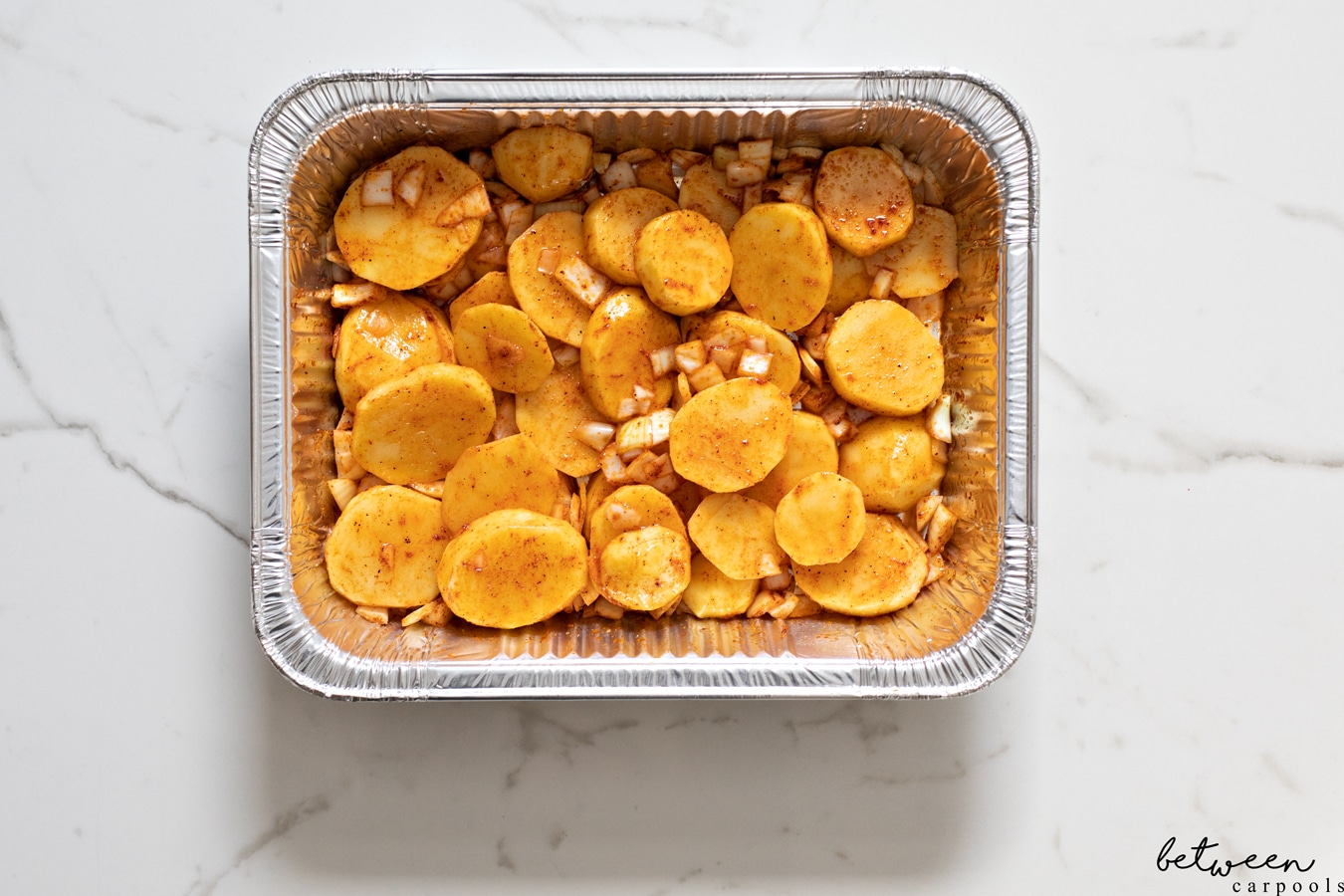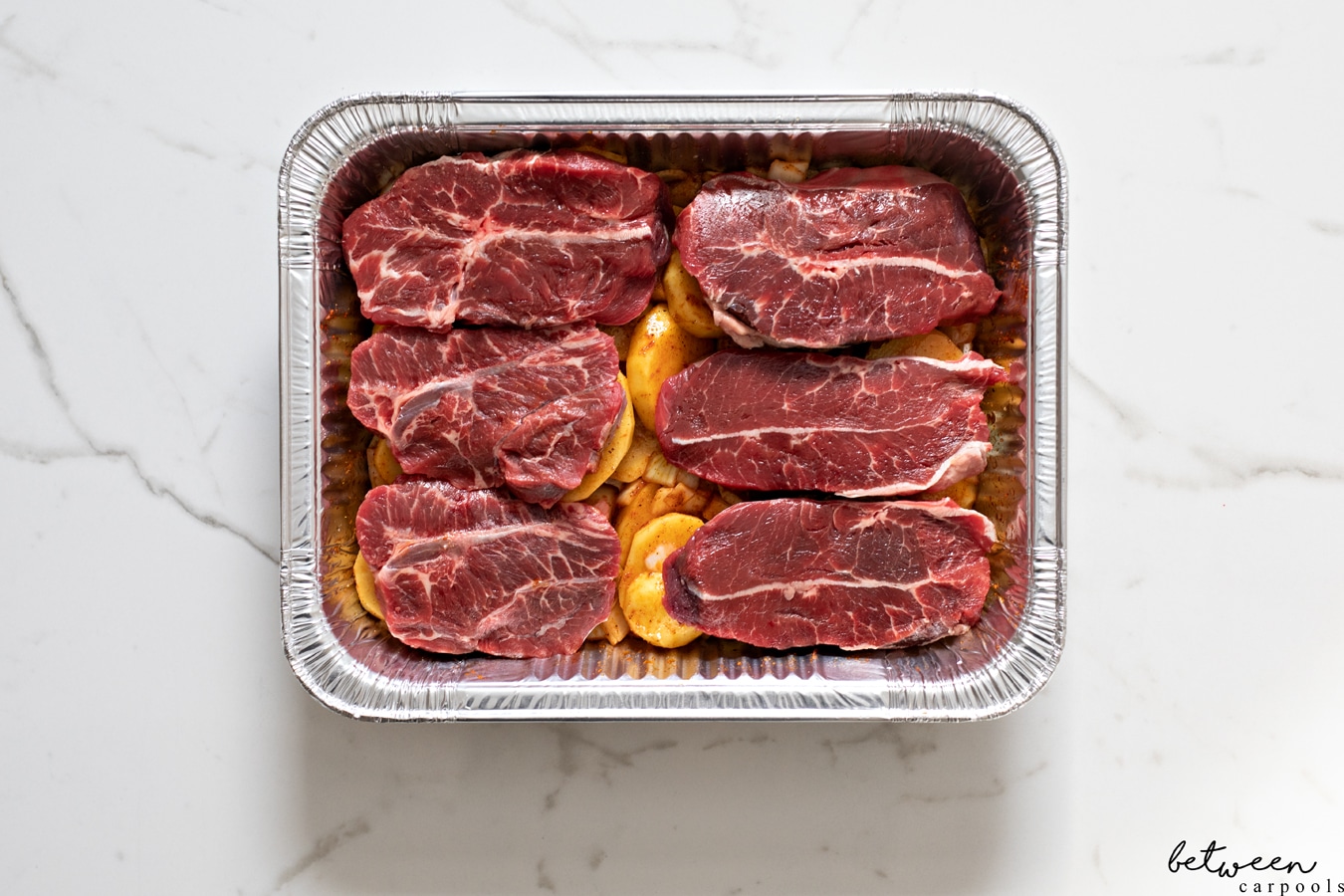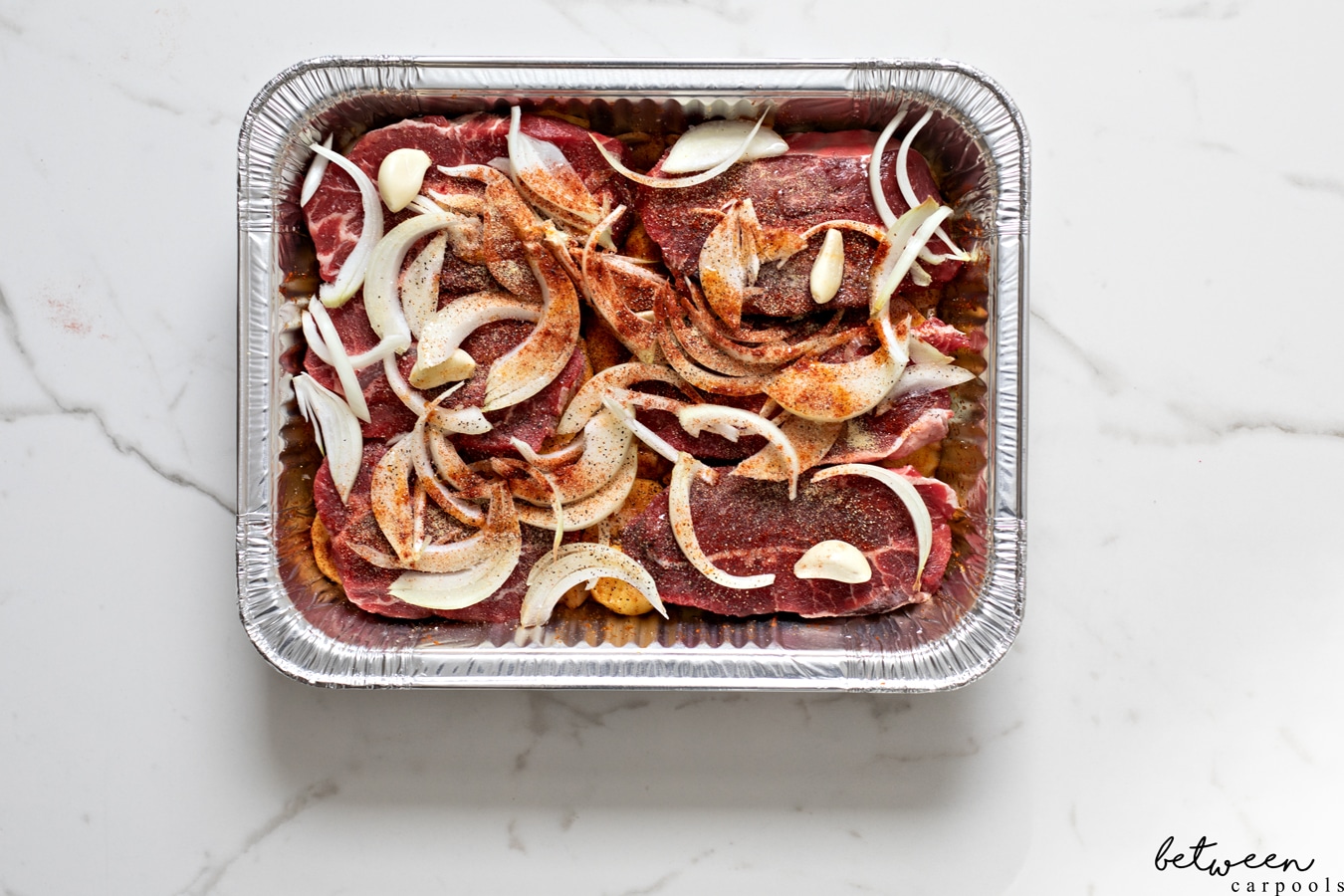 9x13 Slow Cooked Minute Steak and Yukon Golds
Ingredients
Bottom Layer:
4-5 Yukon Gold potatoes, peeled and sliced
4 garlic cloves, sliced
½ onion, chopped
1 ½ tablespoons olive oil
¼ teaspoon black pepper
1 teaspoon paprika (sweet or smoked, whatever is available)
1 teaspoon garlic powder
2 teaspoons salt
Middle Layer:
Top Layer:
1 onion, sliced
4 garlic cloves, whole
1 teaspoon salt
½ teaspoon garlic powder
½ teaspoon paprika
Dash black pepper
Instructions
Preheat oven to 275⁰F
Combine all bottom layer ingredients and spread in a 9x13 inch pan.
Top with minute steaks.
Combine all top layer ingredients and spread on top of steaks.
Cover pan well and bake for 6 hours.