While the internet is full of suggestions for parents who are now juggling working from home, online schools, managing a house, and trying to stay sane, the women I work with (who are in their first years of marriage) are largely facing a completely different struggle.
Suddenly there is just so. much. time.
Time to be together. (Shouldn't we be… like… working on our marriage?)
Time to see what he does in his spare time. (He's on his phone AGAIN?!)
Time for those little personality quirks that you were still getting used to to just start to get a little bit under your skin. (Why is he so LOUD when he talks on the phone?!?)
Now, before I continue I want to acknowledge that for most of you, most of the time, things are actually going really well! You've probably found some activities to enjoy together, maybe you've gotten into a new routine that you love, or you've seen the opportunity to get to know him on a deeper level. I don't mean to imply that everything SHOULD be bad or MUST be bad, but only to offer support to the areas where I hear women struggling–even if 90% of the time things are going pretty great!
So here are a few tips for surviving the lockdown and– hey– maybe even coming out of it with an even STRONGER marriage than you went in!*
#1. This is not a problem.
Our brains are designed to see problems. That's a very good thing since it keeps us from walking across rickety bridges or becoming friends with suspicious characters. This also means that a healthy, unsupervised brain will find problems to get upset about. Knowing that this is nothing more than the function of a healthy brain can allow us to get some perspective and not give so much importance to whatever we're panicking about. Having negative thoughts about your husband or marriage is not in-and-of-itself a problem. It's actually a pretty common reaction to a major life change (whether compounded by COVID-19 or not).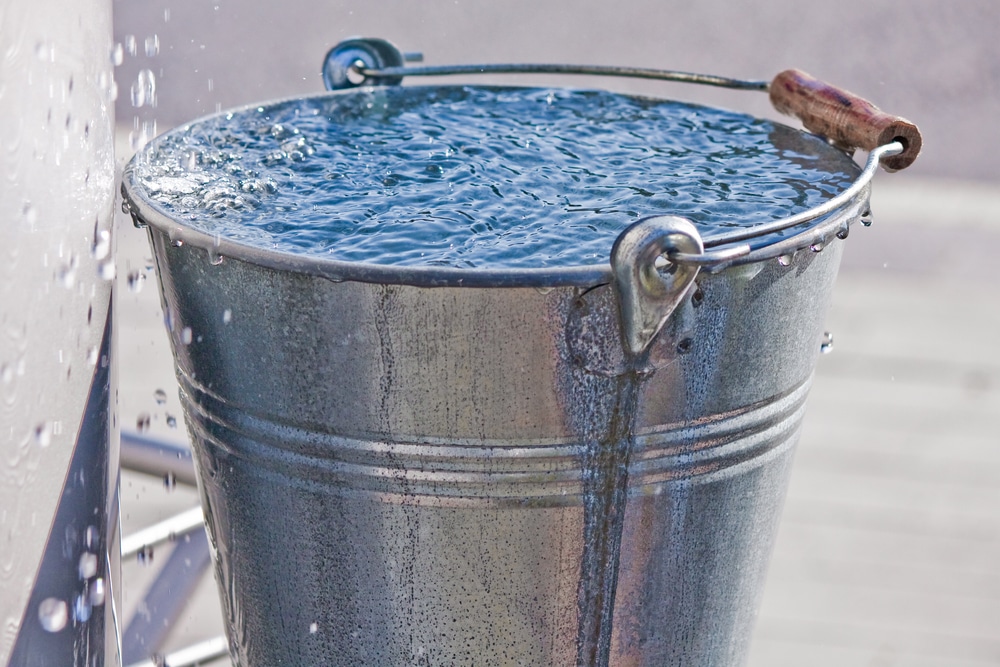 #2. Fill your buckets.
A common issue for newlyweds is expecting all their emotional needs to be supported by their new husband. Even if we know better intellectually, we naturally want him to be our favorite hangout buddy, our emotional support, and our romantic partner (at least!). In normal times, this is something that new couples need to learn to manage expectations for, and again–this can be exacerbated by now being in lockdown.
Just because you don't have your regular time to see friends doesn't mean he should step in to fill that social need. In fact, by taking care of yourself you'll be able to bring your best to your marriage and show up in a way that feels amazing to you. Make a list of the different buckets you were able to fill from outside the house before COVID (ie, socialization, exercise, creativity) and make a plan for how to fill them now. If you're missing the gym, he may want to go on a run with you–but he also may not. Make sure you're filling your buckets either way.
#3. You can't cut him slack if you don't do it for yourself, first.
I consistently find that my clients who are in the habit of being hard on themselves are hard on their husbands, and vice versa.
Your brain loves to find patterns to create efficiency. If you teach it to find fault and expect more from yourself, it will be a struggle not to follow the same pattern with your husband. Finding it annoying that he's still on the couch when your brain is ticking off a list of ten more productive things he should be doing? Instead of ruminating and getting frustrated, what if you give yourself permission to take a seat and relax a bit, too? For some of you, it may actually feel uncomfortable to relax (I speak from experience)! Our husbands are often our best teachers for how to take care of our physical and mental needs. What if you used this time to let yourself learn from him?
#4. Love him because of it, not in spite of it.
It takes a conscious mental shift, but it can be done: to take the thing that drives you nuts and choose that that's now your new favorite feature of your husband. Every character trait has a good and bad side. The life-of-the-party husband may leave you to fend for yourself at the Shabbos table while he shmoozes away. The high-achiever may have trouble accepting a house that's always flying. Find the flip side of what irritates you about your husband. It's probably one of the reasons you liked him in the first place. And then when you see the negative side, just decide you are all in.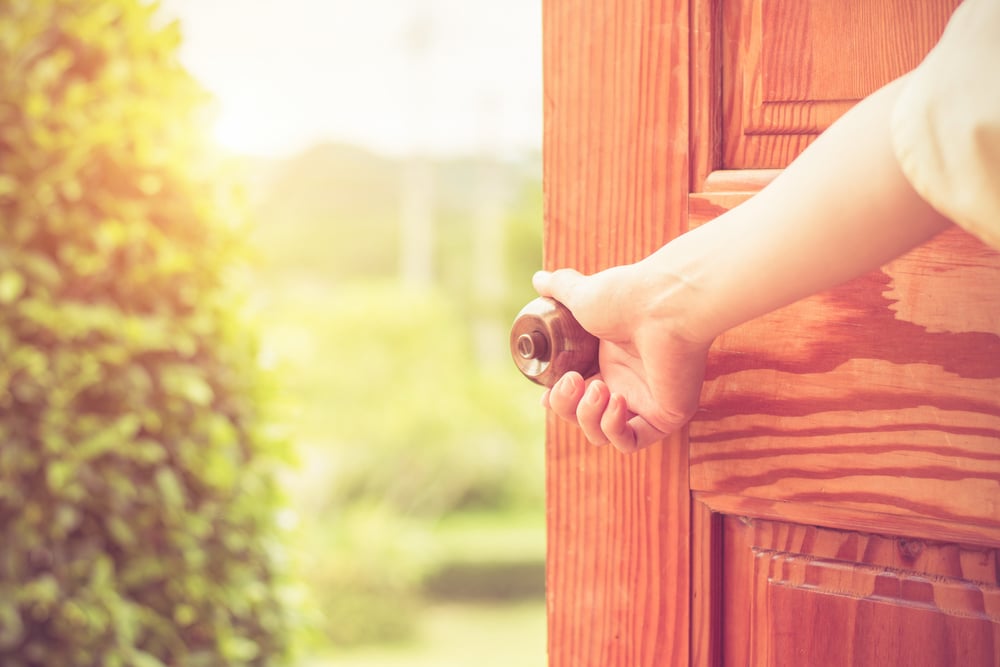 #5. Get outside (responsibly).
In most places, restrictions still allow for getting outside as long as you are taking the required precautions. Don't underestimate the power of changing the scenery and moving your body. Whether you go together or alone, don't lock yourself in more than you need to.
#6. Pick a goal.
The very concept of shana rishona turns the whole "happily ever after" myth on it's head. If everything was SUPPOSED to be perfect from the get-go, we wouldn't be required to spend a year focusing on building up the foundation of our home. But sometimes it can be confusing to understand exactly HOW we are supposed to build on this foundation. One powerful tool is asking questions. Imagine if you were interviewing him for a magazine article. You'd ask very different questions than the daily "pass the salt" type communication. John Gottman has a book called Eight Dates where he structures eight research-based relationship-building date-night conversations that you can follow. For me, my favorite way to invest is to learn. I spent shana rishona (and the next several years) taking every marriage class that came my way and learning all the research I could get my hands on about how men and women function differently. These are a few suggestions, but any goal that feels exciting, growth-oriented, and possible for you is a great way to make this time more meaningful.
May we all see a quick return to health and lots of opportunities to grow in our marriages and as individuals during this time!
*This advice is not relevant or even helpful in a relationship suffering from abuse of any kind. If you are worried your relationship might be abusive, please reach out with your questions to a qualified professional.