Need some help educating and entertaining the kids? Want to keep them in a space that upholds your values? There are plenty of Torah-true resources available right now!
There's so much content online right now, there's no need to resort to YouTube to help you carry the load of entertaining and educating your children. So many Jewish resources have stepped up to bring their content online and through the phone! This is a list that we will keep updating as we learn of new resources. 
We will be posting secular educational resources separately.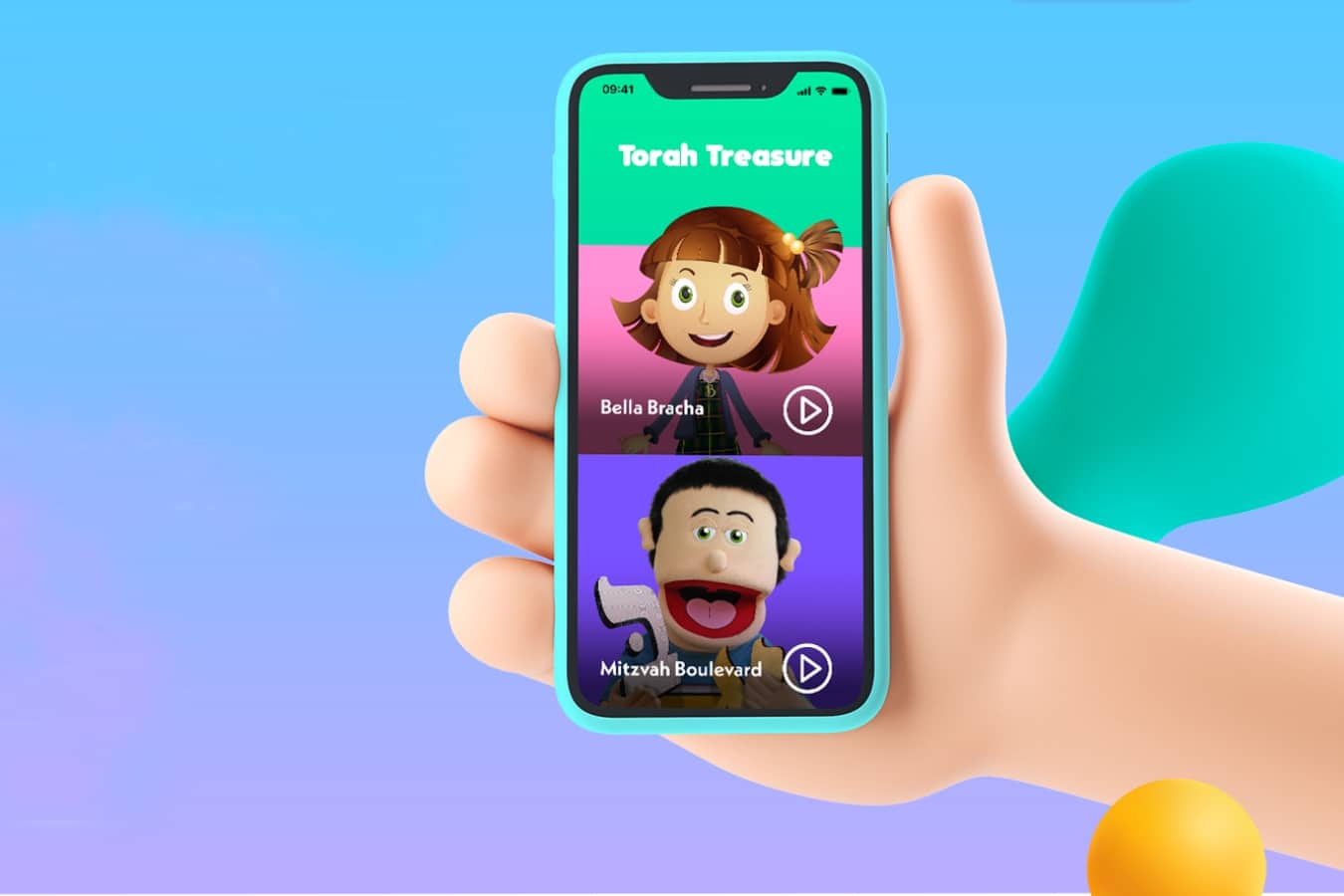 Toveedo
This resource has an amazing library of entertaining and educational high quality videos which your children will love! It's a favorite. Watch unlimited for the whole year for $99 (use code BCP15 today only). You can download the app and your kids don't even need to be online. Read more about Toveedo here. 
The Living Torah Museum & Torah Animal World
The museum which brings Torah to life has now uploaded all of their DVDs so you can watch them in your own home! There are 80 DVDs in all, all of which can be streamed online, covering topics from Animals in the Torah, Mishnah, and Gemara…to Yetzias Mitzrayim…to the building of the mishkan. This is a treasure trove of educational, enlightening, and entertaining material. Read more about the background of the videos here.
Torah Live!
Torah Live! Videos are the most amazing out there! Learn about the mitzvos and Torah concepts through highly engaging, professional videos. Learn the concepts behind Emunah & Ttefillah, Tzitzis, Blessings, Anger, Tzedakah, Happiness, and dozens more topics! Once you see them, you'll be happy you entered the Torah Live world. Enter code "TORAH" to sign up and access your FREE account. You can also download the Torah Live app for iOS here.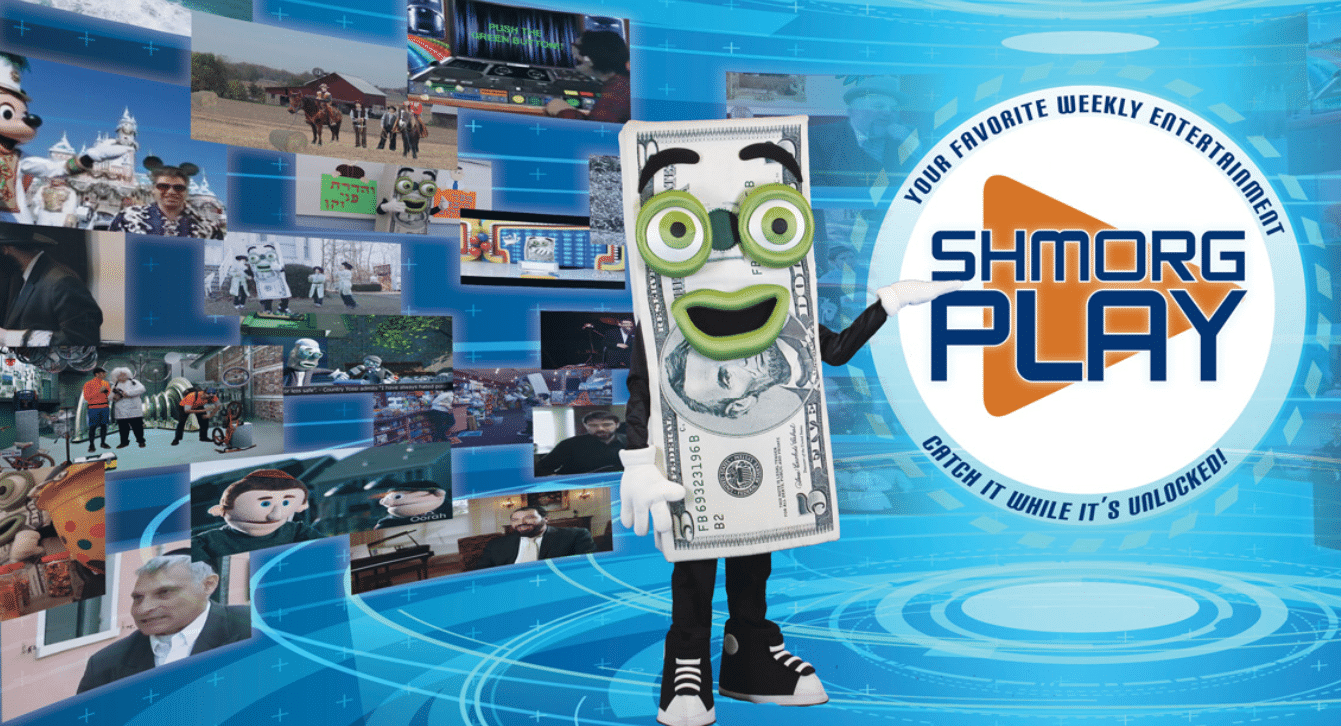 Oorah's Shmorg Videos
Oorah, the home of Feivish and the Shmorg, has unlocked all the videos they've created over the years, including the famous Marvelous Middos Machine. Watch for free!
Oorah Tisha B'av
View past years plus 2021 Rebuilding the Bais Hamikdash – A Children's Production
Mostly Music video rentals
See this post for some great picks for boys.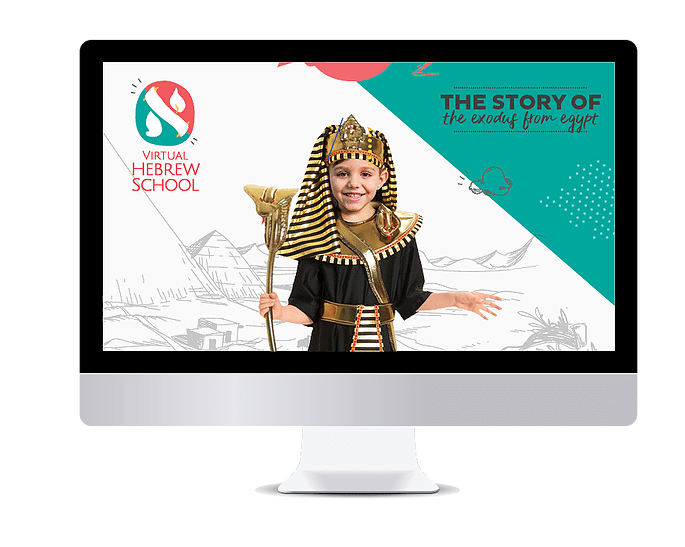 Mendy Music
Get the kids moving with this adorable and fun animated video that's available for free with Amazon prime, or for a low rental fee if you don't have prime.
CKids.Net
Chabad Virtual Schools has online classes on Pesach, divided by age. Watch the lessons and then answer the questions. 
Boruch Learns About Pesach
You can listen to the Shmuel Kunda CD here!
Chabad Kids
Some adorable kids video series. These are a can't miss for the younger kids.
We'd like to give a public shoutout to the people working over at Chinuch.org (from Torah U'Mesorah). They have been working around the clock – literally – to provide the quality content free of charge that our children need and deserve to get while stuck at home during this very critical time of year.
Morah and Me
Morah Elana Fertig gives preschool classes on an ongoing regular basis so you can incorporate a routine in your preschooler's day. This is hosted on the Torah U'mesorah site dedicated to providing Jewish education during this school closure.
Rabbi Juravel Stories
Klal Yisroel is extremely fortunate to have Rabbi Juravel as one of the most prolific and inspiring educator of our times. His stories inform, entertain and educate thousands of children around the world.
In order to help parents provide children with enriching Torah content, Rabbi Juravel has generously loaned his entire collection of audio recordings to Torah U'Mesorah for home listening!
Stories by Rebbetzin Esther Lerner
We've been struggling to find content for the middle to upper elementary age girls and this addition to the Torah U'Mesorah site is a great option. Inspirational, unusual, dramatic stories, told by Rebbetzin Esther Lerner at a weekly StoryGroup for children over the past number of years.  TRUE stories, instilling values of middos tovos, emunash chachomim, hashgacha pratis and more, within their hearts and minds.  Each story is approximately half an hour in length.  The live audience was 6-12 year old girls, however, stories are appropriate for ALL ages, and for both boys and girls (and even teens and adults!).
Living Lessons
Illustrated stories and limudim brought to life through animation. Narrated by Rabbi Paysach Krohn. The Living lessons Animated Series is designed to inspire children with world class speakers and teachers. The lessons are accompanied by beautiful music, striking visuals and engaging animations. This innovative and exciting project will enhance the children's Ahavas Hashem and Ahavas Yisroel.
HOTLINES:
Wonder Words
The hugely popular Wonder Words hotline, run by the Chofetz Chaim Heritage Foundation, is ramping up their stories, lessons, interviews, and contests. Call 212-444-1119 for the regular Wonder Words hotline. For Yeshivas Mordechai HaTzaddik, with presentations by Rabbis such as Rabbi Paysach Krohn, Rabbi Yechiel Spero, and Rabbi Fischel Schacter, and more!
Naki Radio
Naki Radio has so far been a savior! Music playing equals a happy house, plus there's lots of children's programming that keeps them entertained without using screens. Enjoy programs like Out of Egypt by Shazak Productions – the full Pesach story for kids now available on the Library to play anytime, tune in tonight  every Wed night to Jroot Radio @ 7PM for R' Yitzy Erps LIVE, check out Scoop Kids Channel for kids programming round the clock, and listen to the Story Collection in our Library for 100+ educational stories to play at will anytime. Use code BCP for free shipping!
Radio Kol Bramah 107.9 FM Lakewood
Tune into 107.9 FM if you are in the Lakewood area. For those outside NJ, call 1-712-432-4212 and play the radio on your phone. Children's Hour is 6-7 in the evening. 
Kol Halashon
A variety of shiurim and stories for children – and also for older yeshiva boys. Call 1-416-800-2146. For the kids' section in English, select 1 then 6
Mishnah Rishonah
Learn, review and master Mishnayos at your own pace. Measure your progress. Set up your account today by calling our Member Hotline 929.299.6700. Call in, listen and learn one Mishna at a time, starting with Seder Moed. As you learn, you can bookmark, pause, rewind and fast forward. Each Mishna is skillfully brought to life in a clear and fascinating way. Seder Moed, Kodshim, Nezikin, and Nashim are available and Seder Zeraim is currently in progress. Each Perek of Mishna is followed by review questions which can be used to accumulate points. With these points you can measure your progress. Parents may wish to reward their children for points earned

Pirchei Hotline
Lots of Torah programming – stories of hashkafa, halacha, navi, Jewish history and a mishnayos section.
718-663-0212 
ZOOM CLASSES:
Night Seder America – Rabbi Ari Schonfeld of Passaic, NJ
Boys Gemara 6-8th grade (Maseches Tammid)
8:00-8:45PM
zoom id: 897-063-4419
nightsederamerica@gmail.com
Mishnayos Zoom Class
Rabbi Ross from South Shore is running a special class for kids 3rd through 7th grades. It'll be every night from 4-5 via zoom, and there will be an online test immediately after. Any boy that passes the test will be in a raffle for a $100 amazon gift card… every night at 8:00!! Please visit www.studyingnavi.com for more information.
Menucha Classrooms
Full day schedule of zoom "meetups" with popular authors and storytellers.
We will continually update this list. Feel free to add links to resources below! This will be our list of Jewish audio and visual entertainment and educational resources.
We will be posting a separate list of secular educational resources.
Please do NOT post YouTube links.