This matbucha dip is a Shabbos table staple.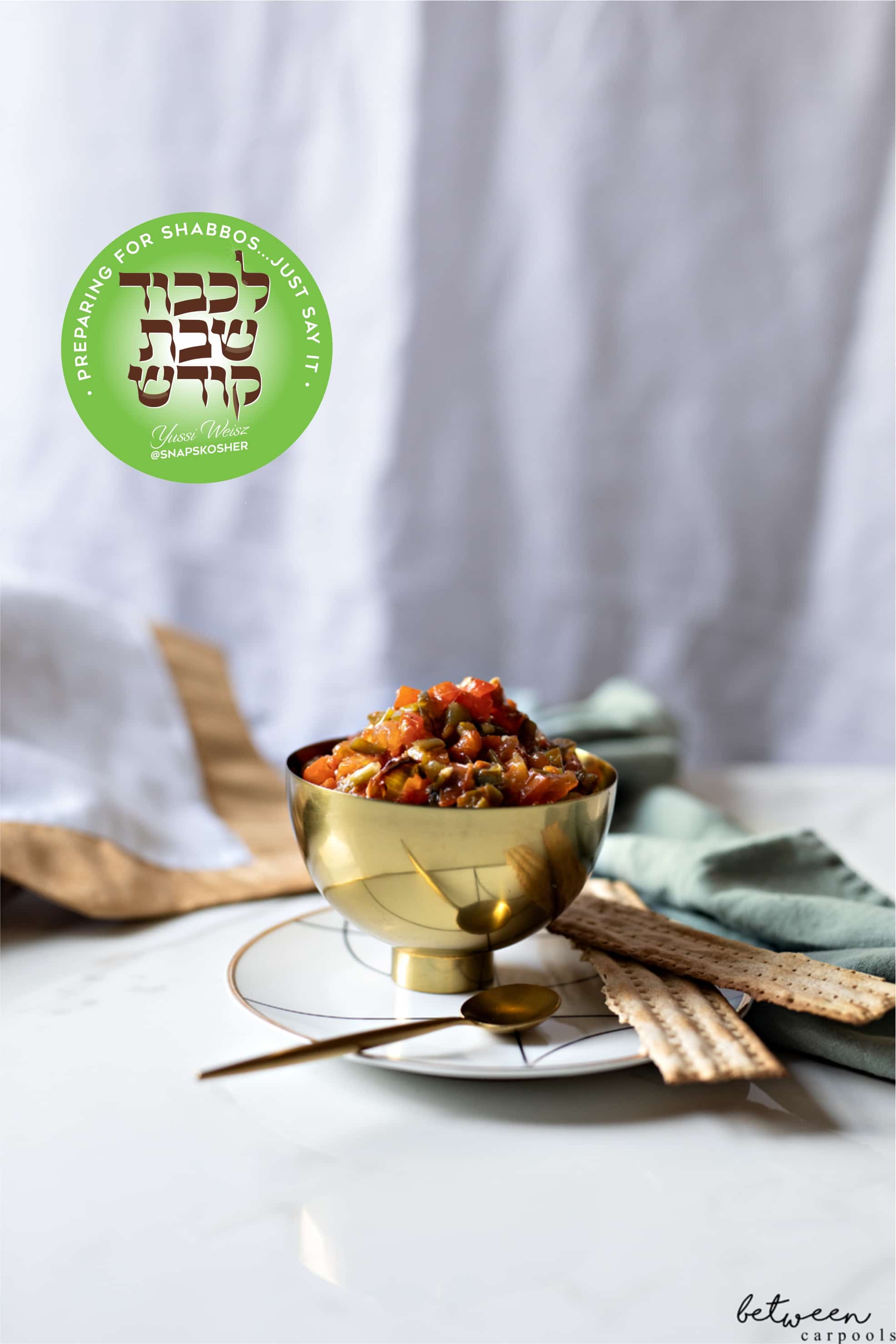 There are two reasons I love this matbucha recipe so much: One, it's a one-pan recipe with no pots to wash, and two, because I get to practice some of my knife skills, as this recipe calls for everything to be mini-diced.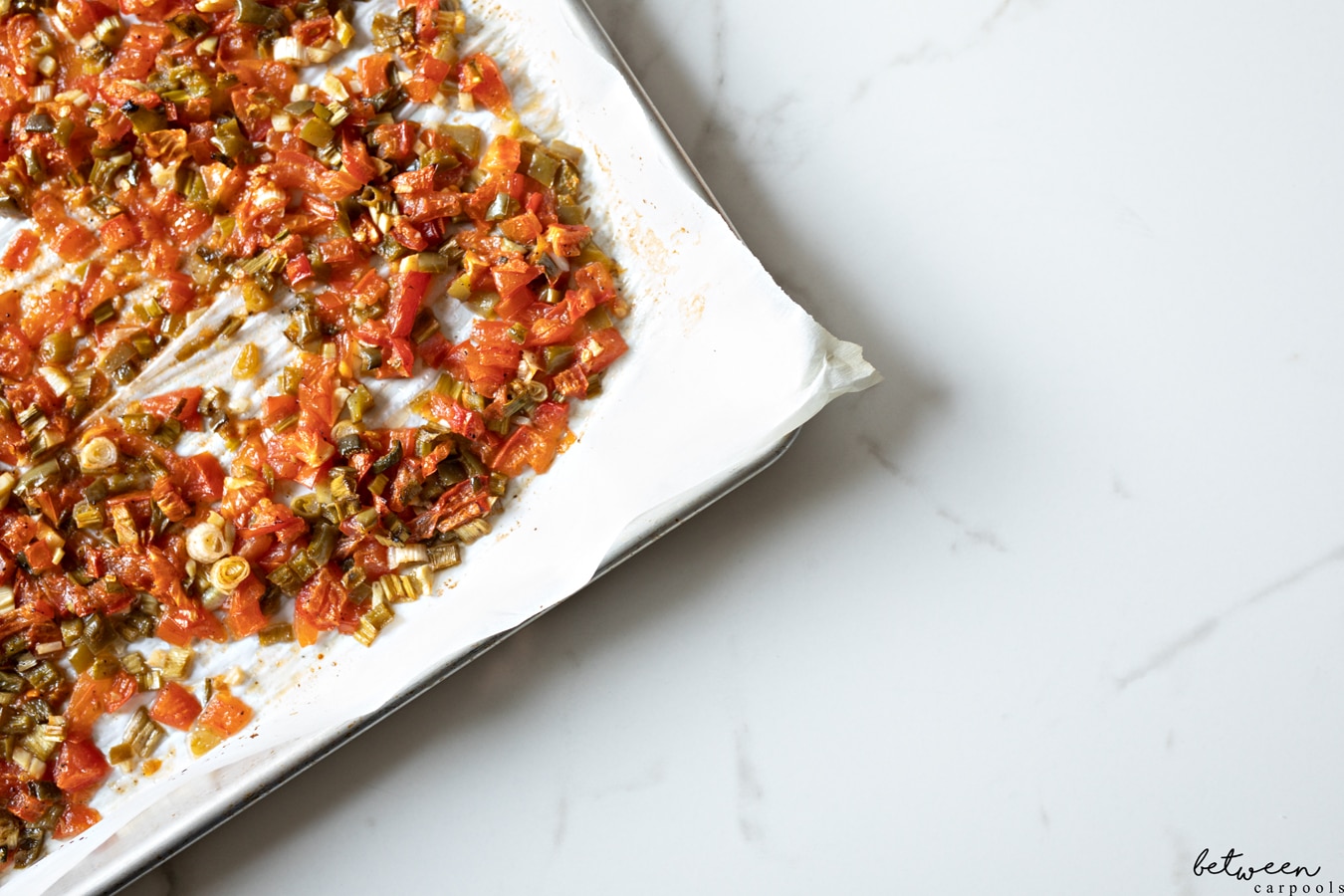 Practicing knife skills with a small $5 small kitchen knife from your local hardware store won't get you anywhere, besides probably cutting yourself from time to time. I'm a huge fan of a big cutting board with a good knife!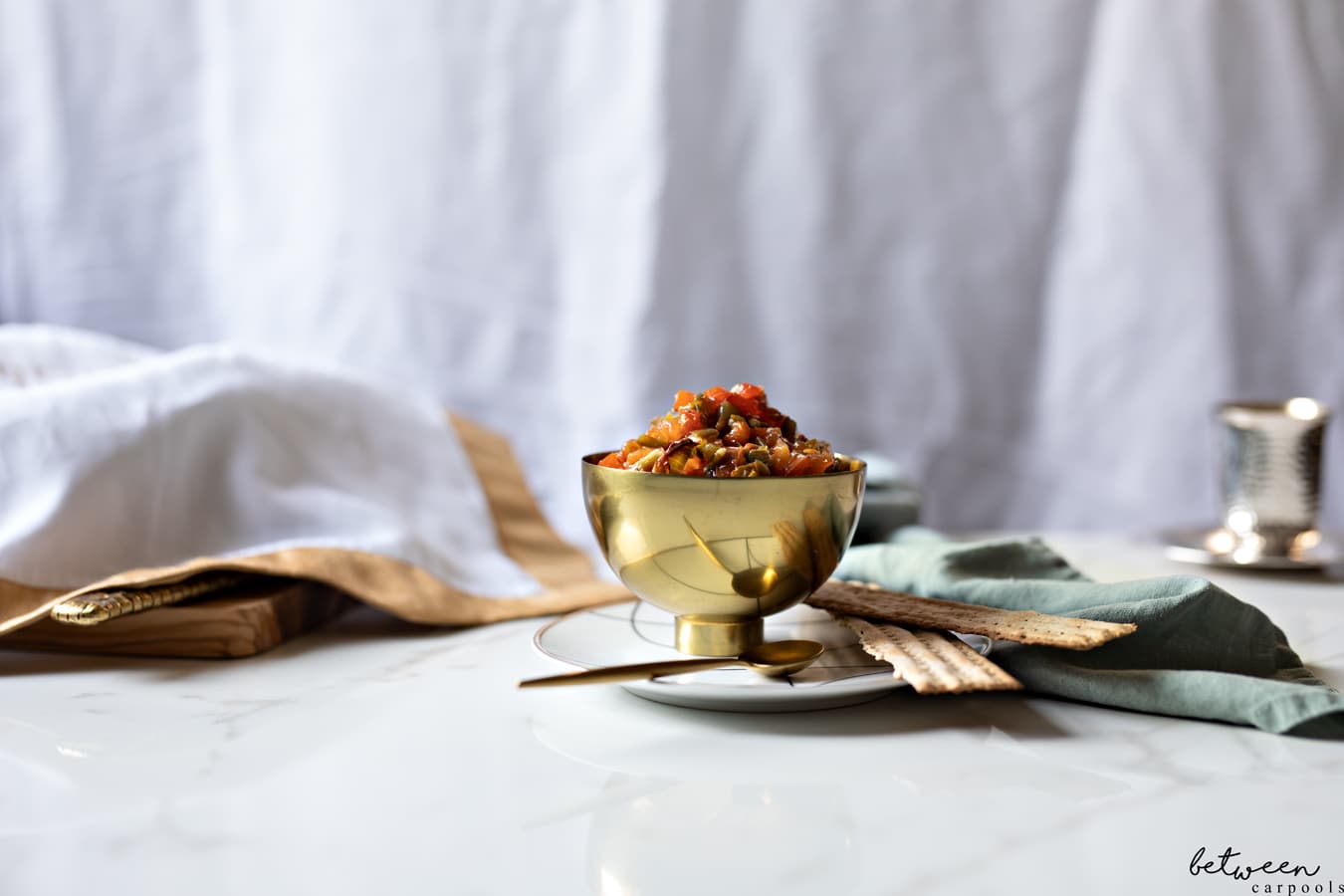 Matbucha
Ingredients
5 tomatoes on the vine, finely diced
3 jalapeno peppers, finely diced
1 green pepper, finely diced
5 garlic cloves , finely diced
2 bunch scallions, finely diced
1 tsp salt
Pinch black pepper
2 pinches cumin
2 pinches sugar
⅓ cup olive oil
Instructions
Preheat oven to 400⁰F.
Combine all ingredients on a sheet pan and mix.
Bake for approximately 25 minutes or until you see a nice char on the tomatoes. I like to taste it when it's ready, and adjust the salt and cumin.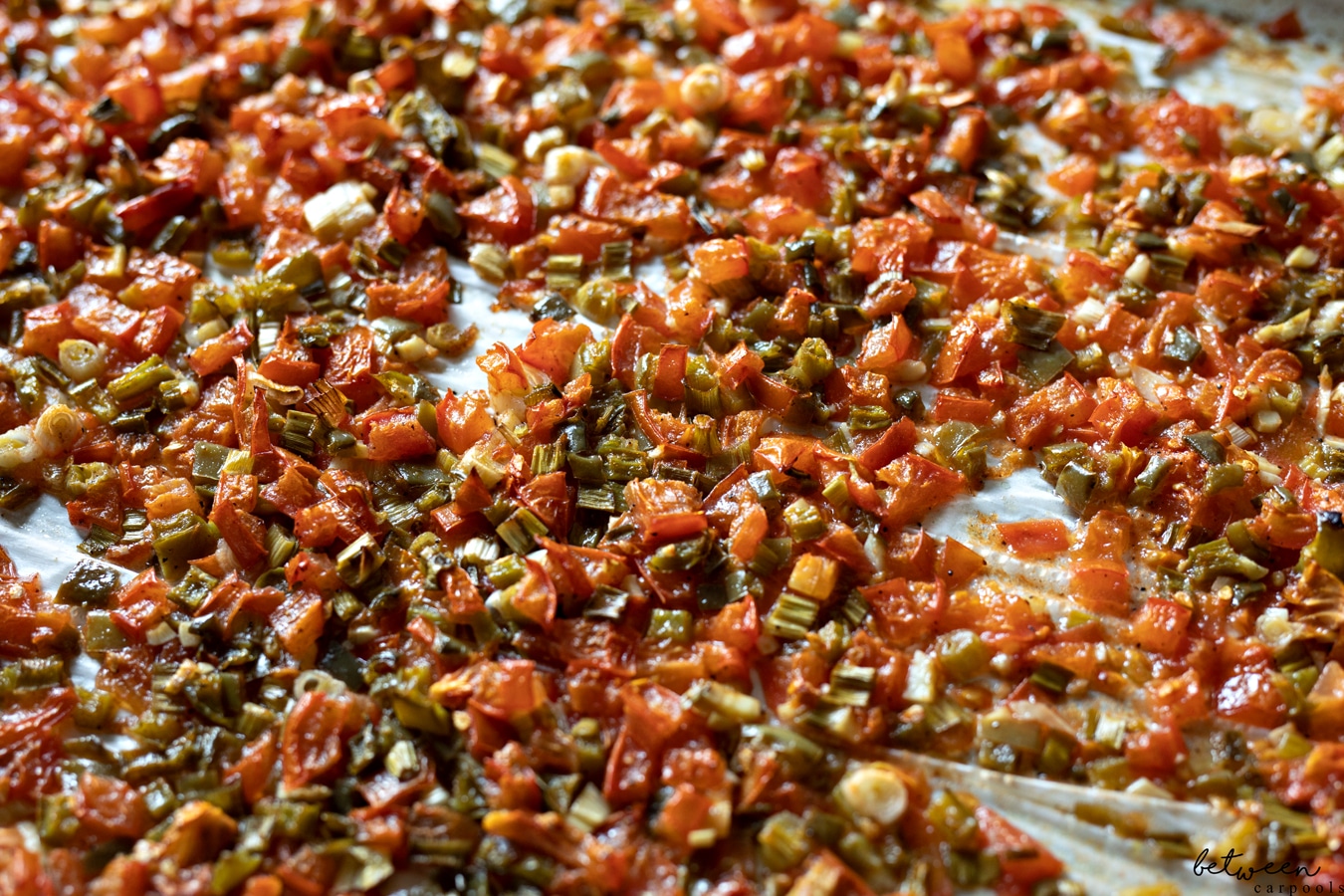 For Pesach – omit cumin.