Sure, there's lots of desserts, donuts of course, and a salad bar and sushi bar. But the latest, most fun element of the party is the Popcorn Bar.
Are throwing a Chanukah party? You might love some of the details at this Bas Mitzvah that you can incorporate into it.
Note that all these photos are intended as inspiration only…in every party, you'll want to make it your own by changing, tweaking, adding or taking away.
First, there is this dessert table.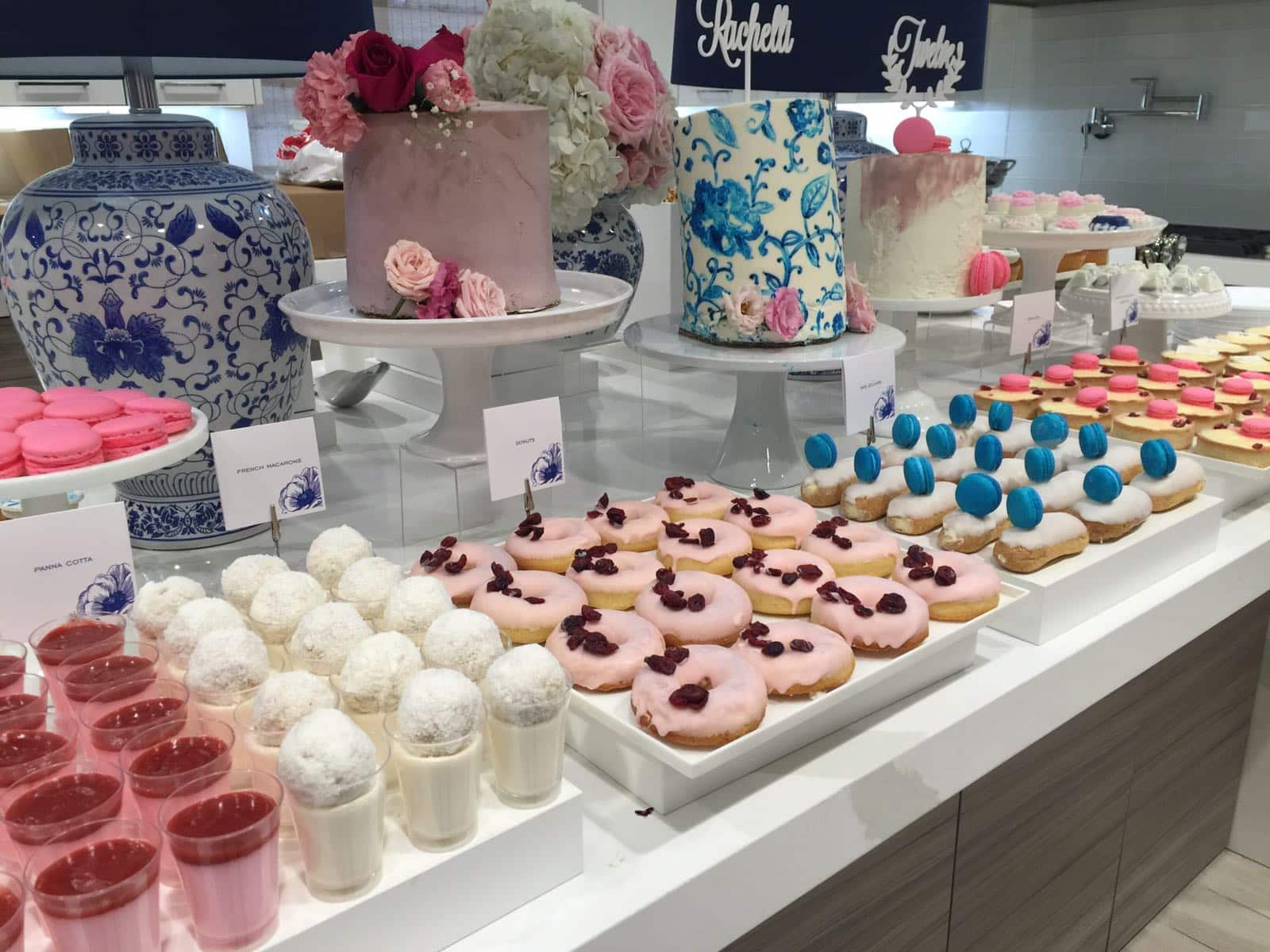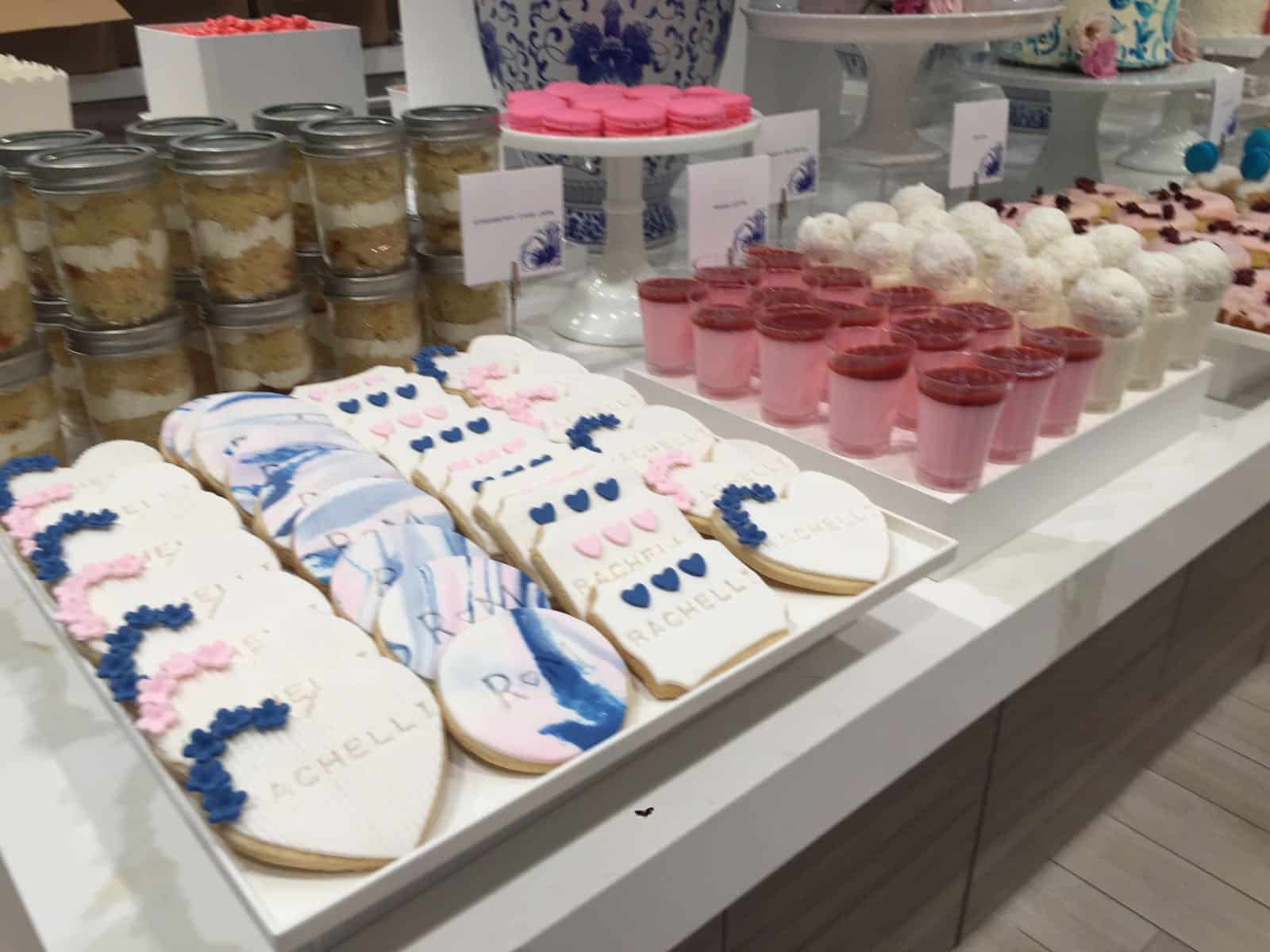 Did you ever think to use lamps as dessert table decor? Doesn't it look great?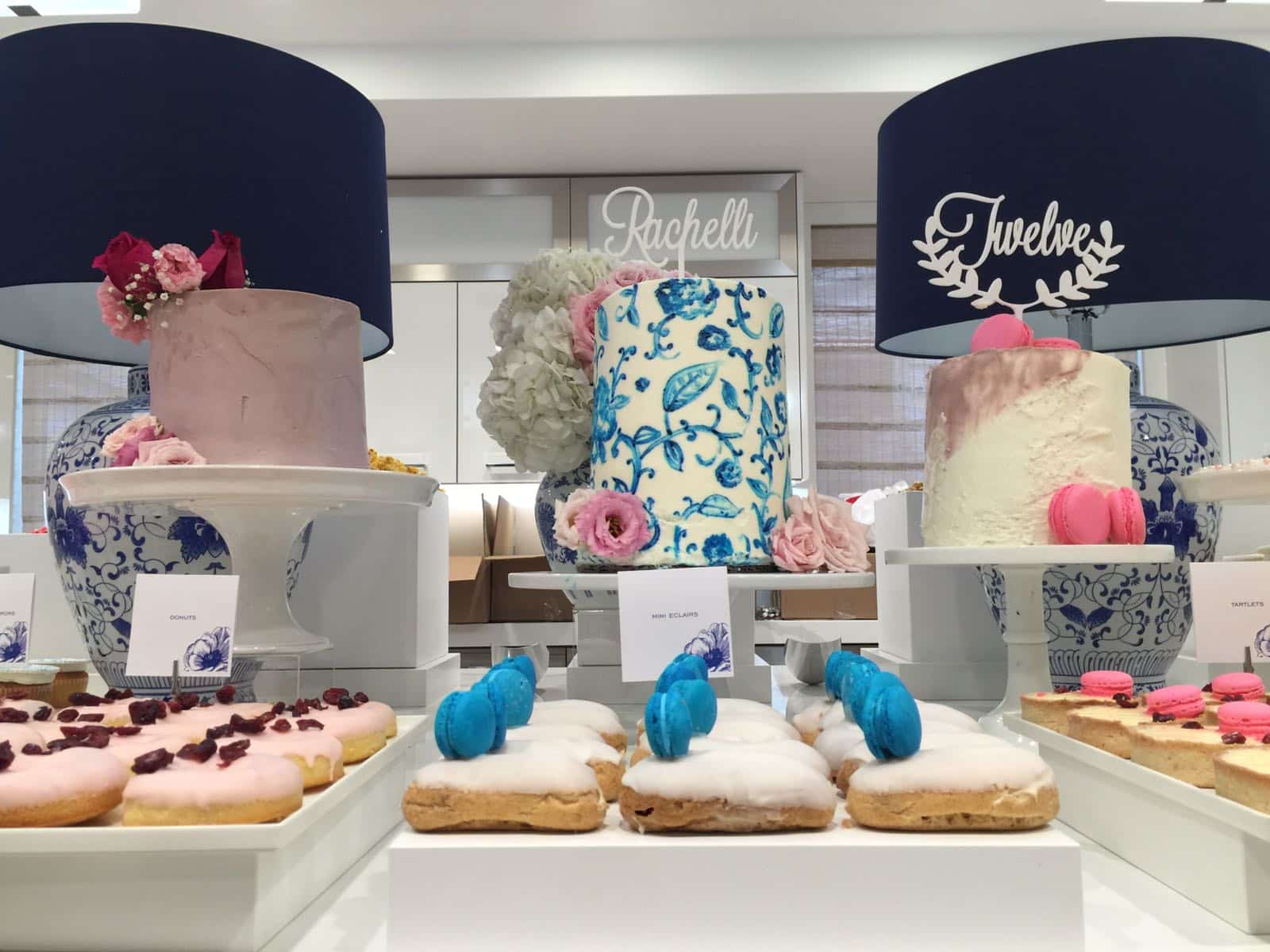 This is a very easy, neat way to set up all your drinks for easy access – and it looks good, of course!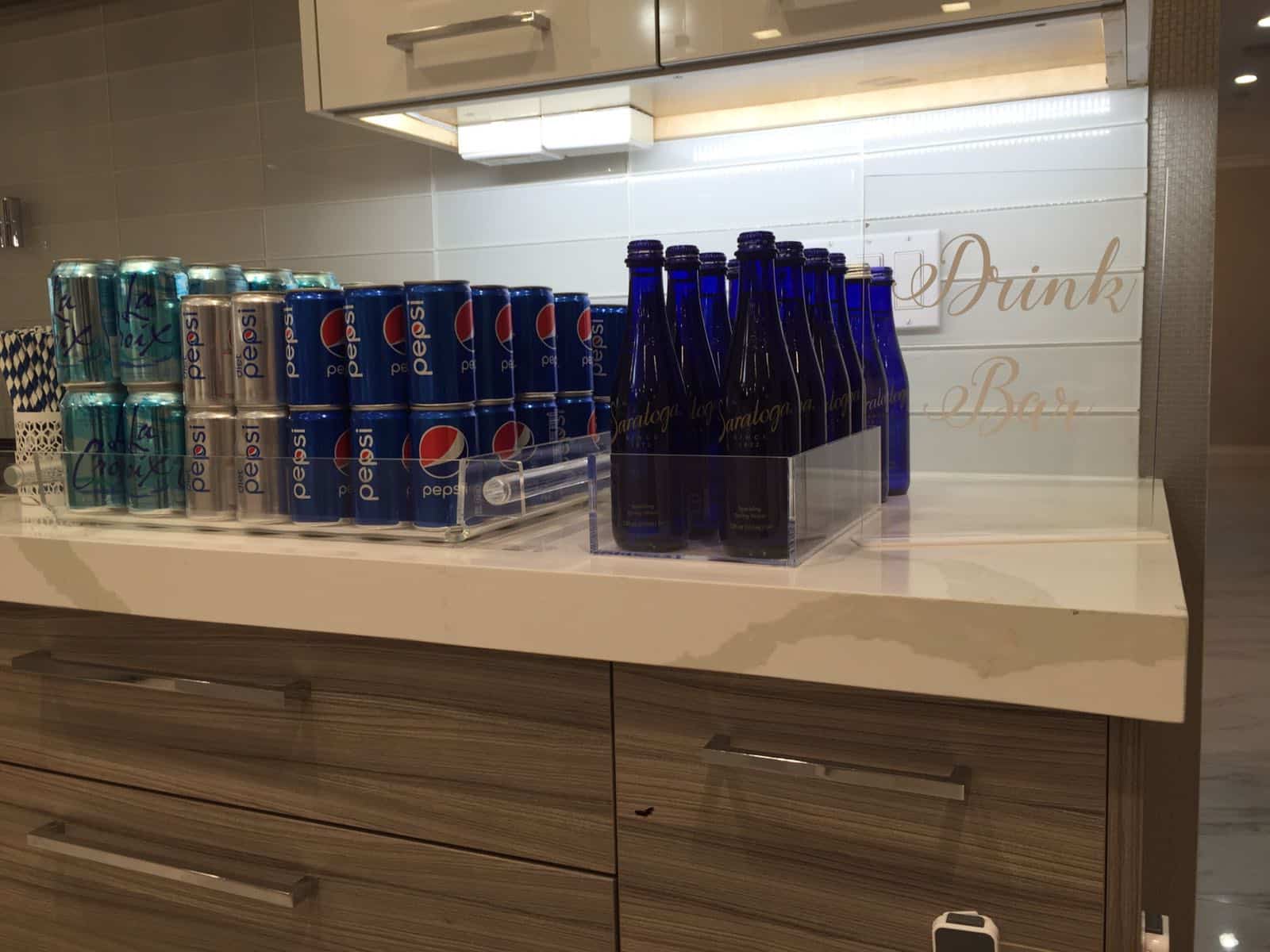 And a mug of hot cocoa by each place setting. Just include those mini bags of marshmallows and a hot cocoa mix in each mug. Prepare a hot water urn on the buffet separately.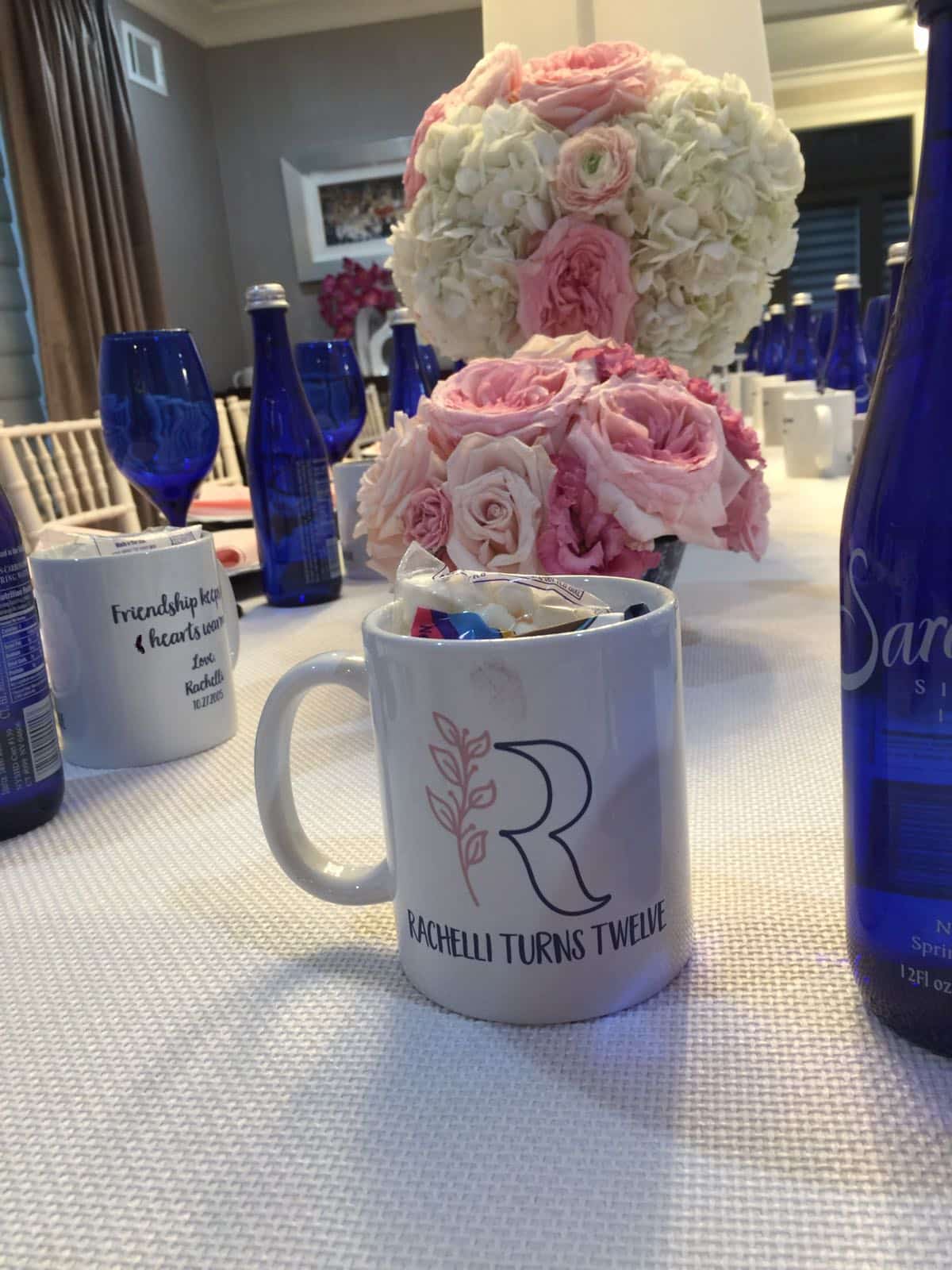 See how the two lamps here tie the table to the dessert table?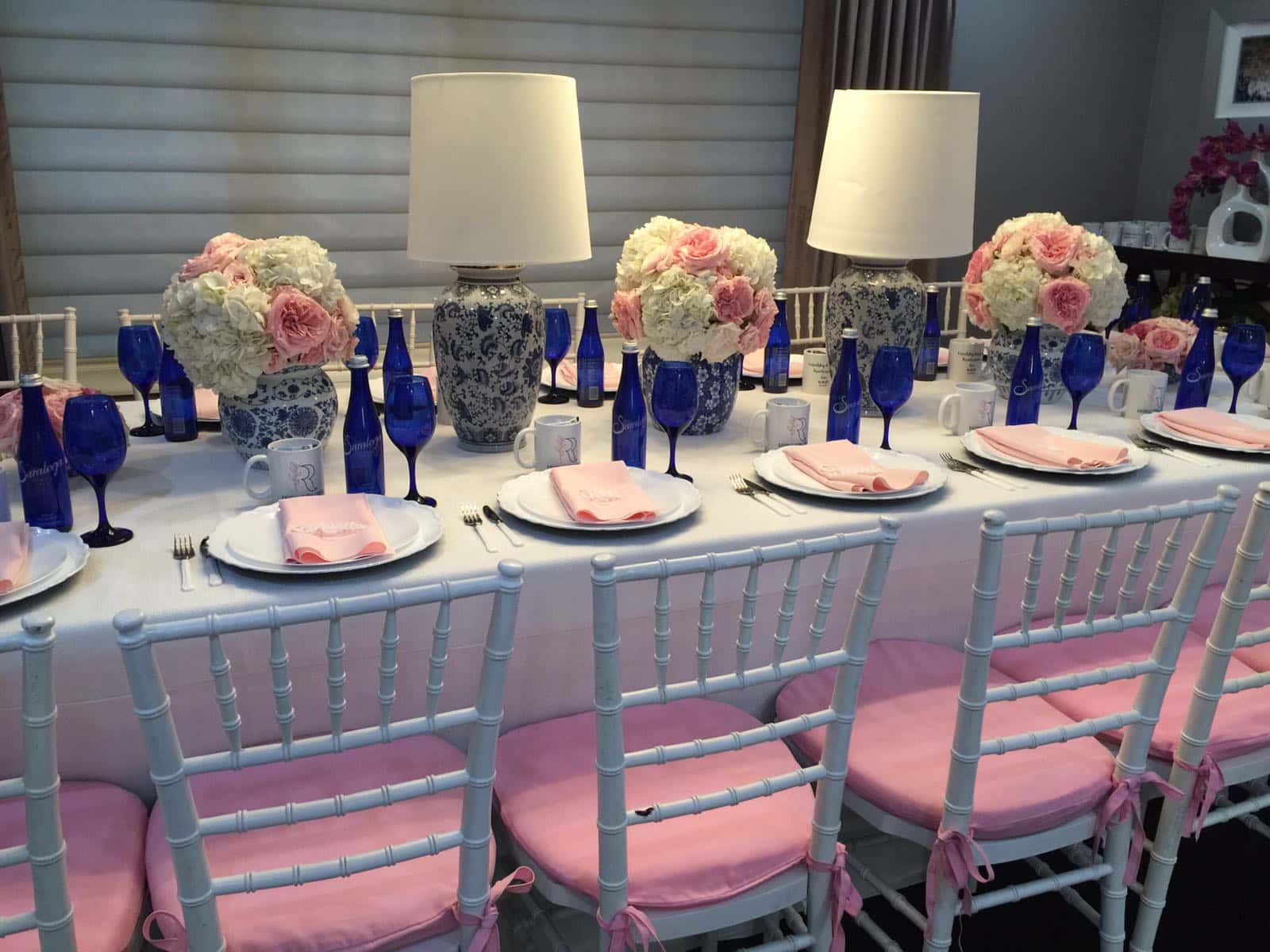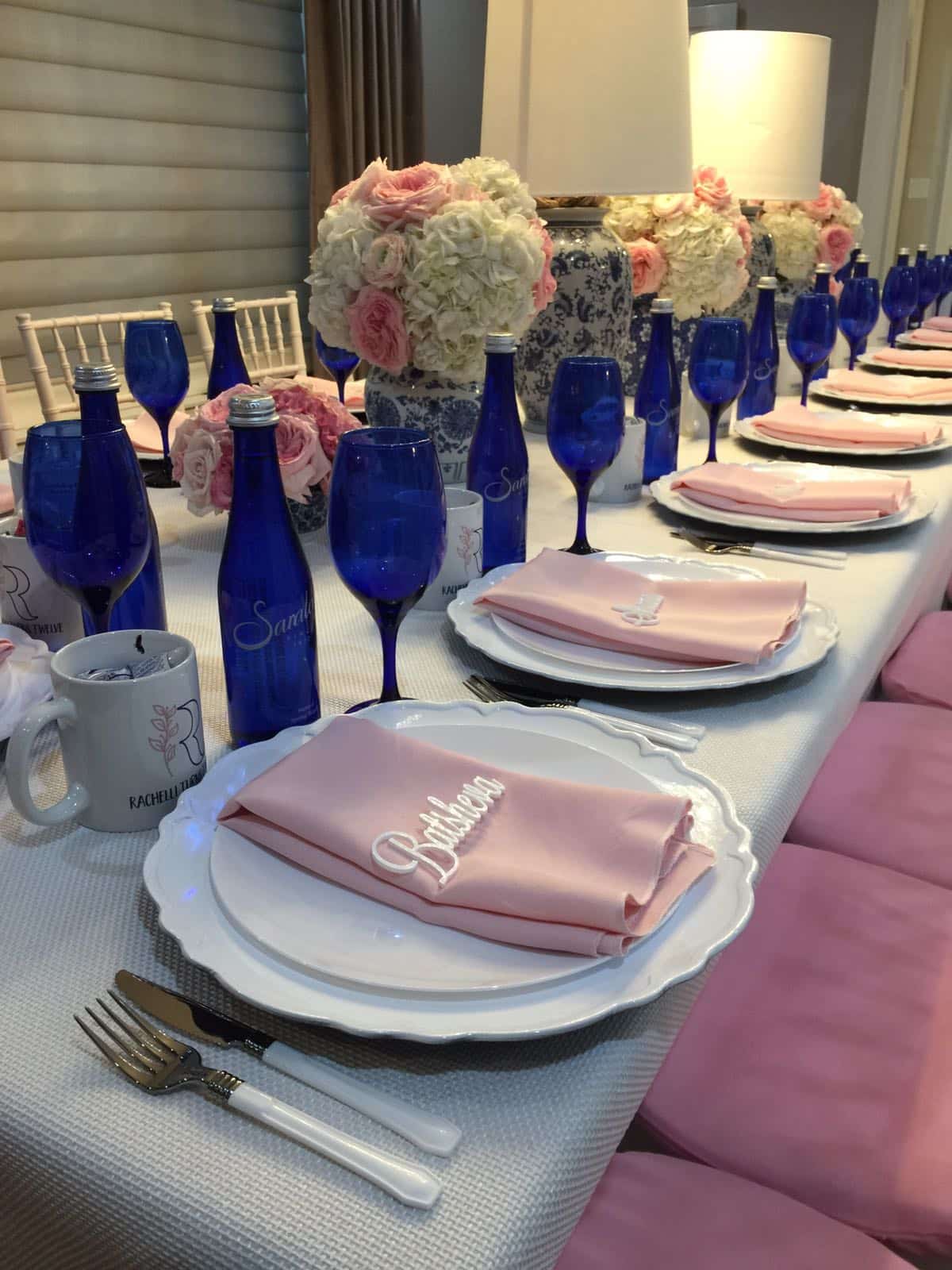 And the vases too…they don't need to be the same pattern to work.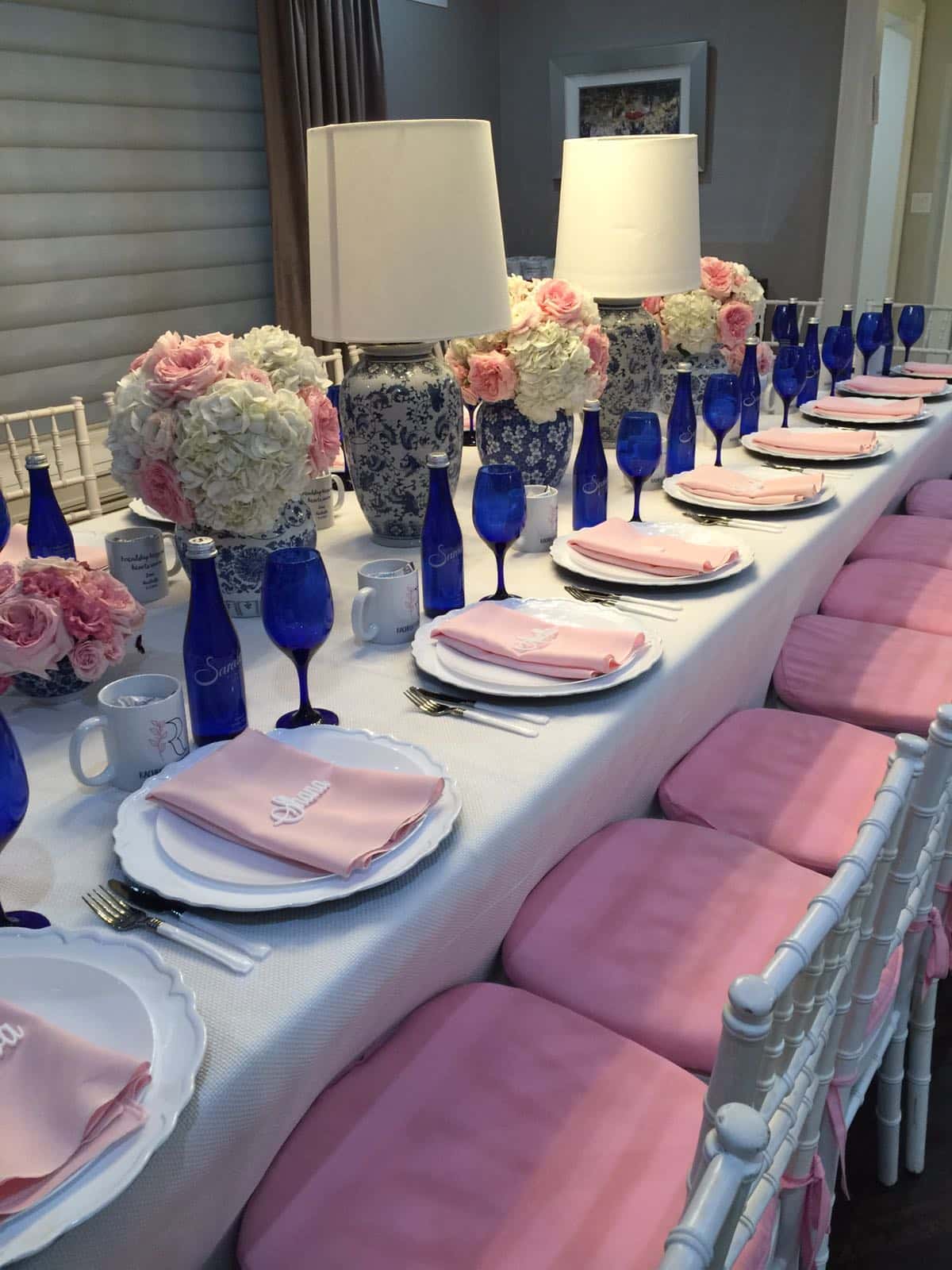 Yes, of course there's salads and sushi. What else do you need?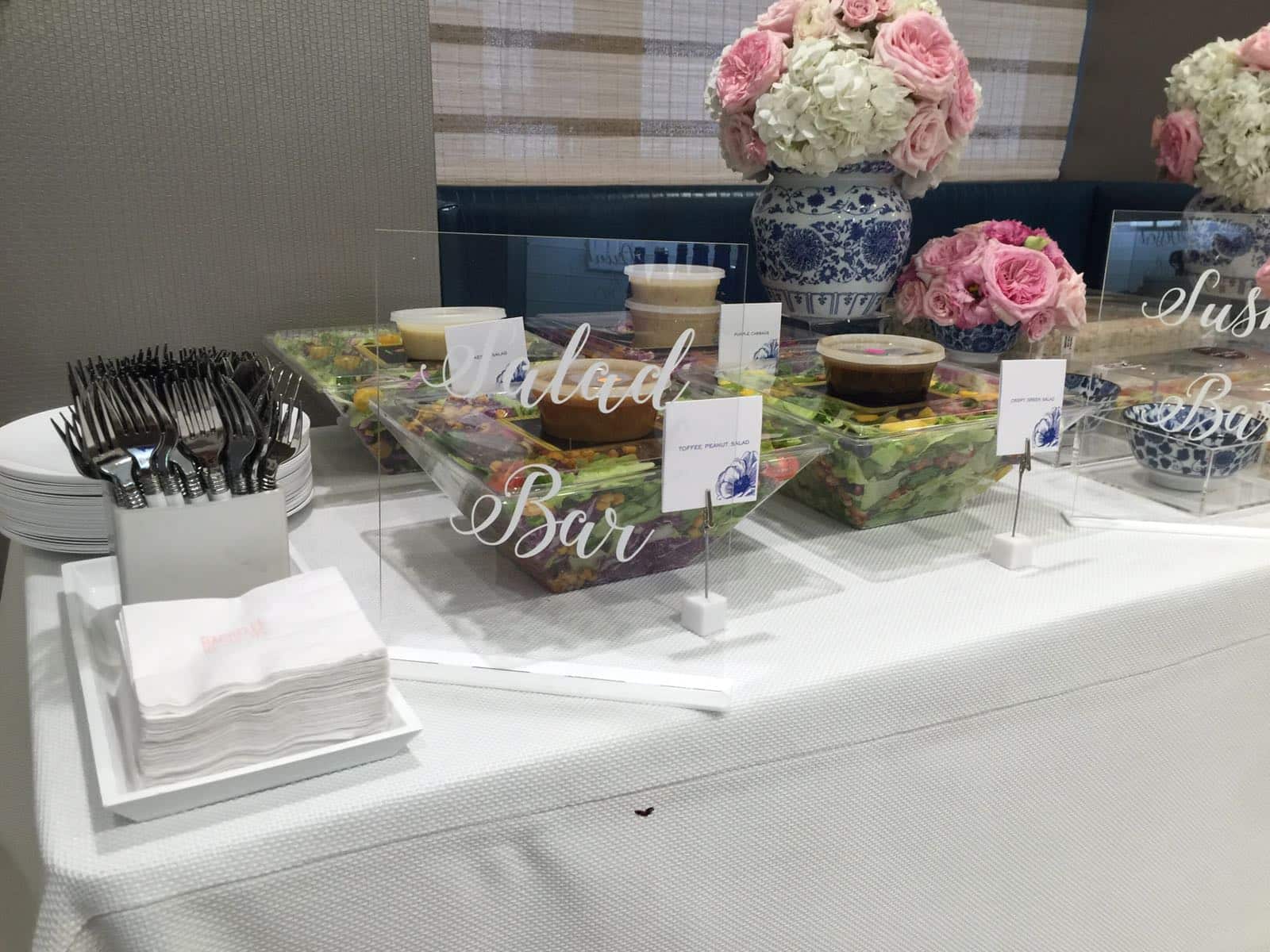 Aahh…of course. This is the most important detail that's perfect right now! A popcorn bar!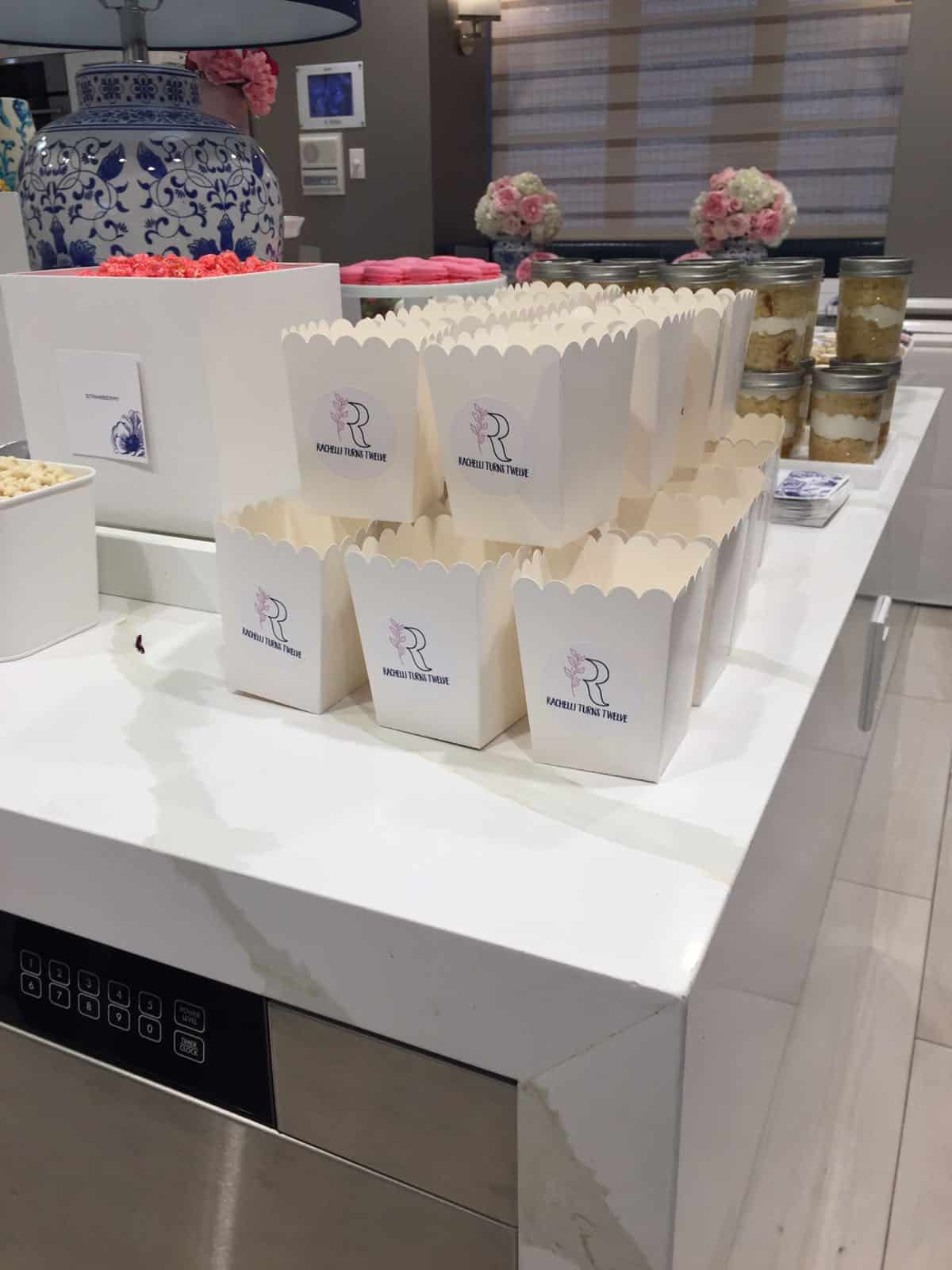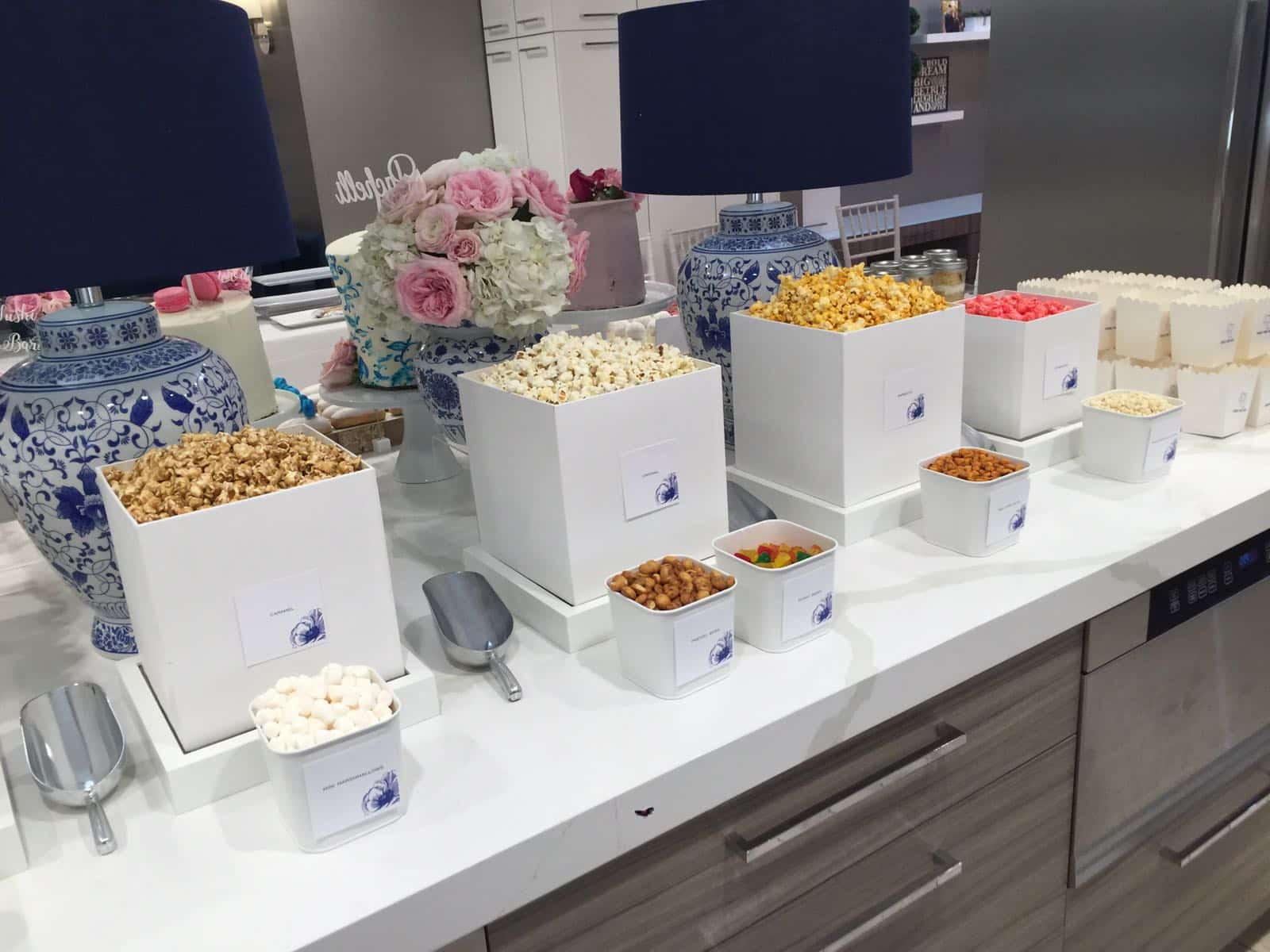 It's easy and inexpensive to duplicate and everyone loves flavored popcorn these days. To make a popcorn bar, you'll need 2-4 different flavors of popcorn, like plain, caramel, rocky road, and strawberry.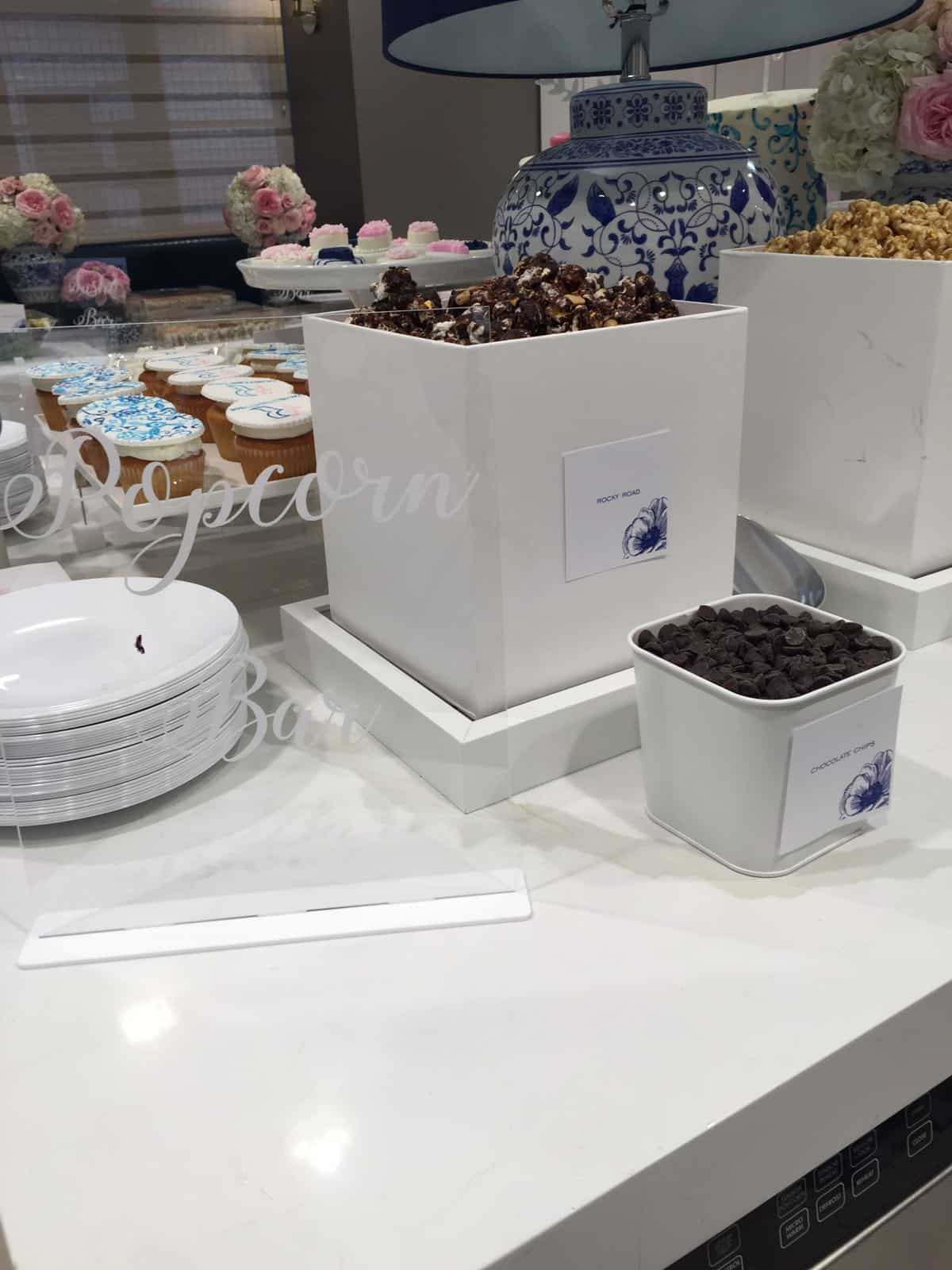 You'll need scooper, a cute container for everyone to make their own popcorn combos, and mix-ins, like marshmallows, candied nuts, jelly candies, chocolate chips, and white chocolate chips. We kept each topping next to the flavor that it works well with, but you can also mix and match if you like.
What other flavors and toppings would you include at your popcorn bar?