Ruchela Horowitz shows you how to make a fish starter and a dessert that impress. Start the meal with Sea Bass, Quinoa and Beets and end with Meringue Caramel Dessert.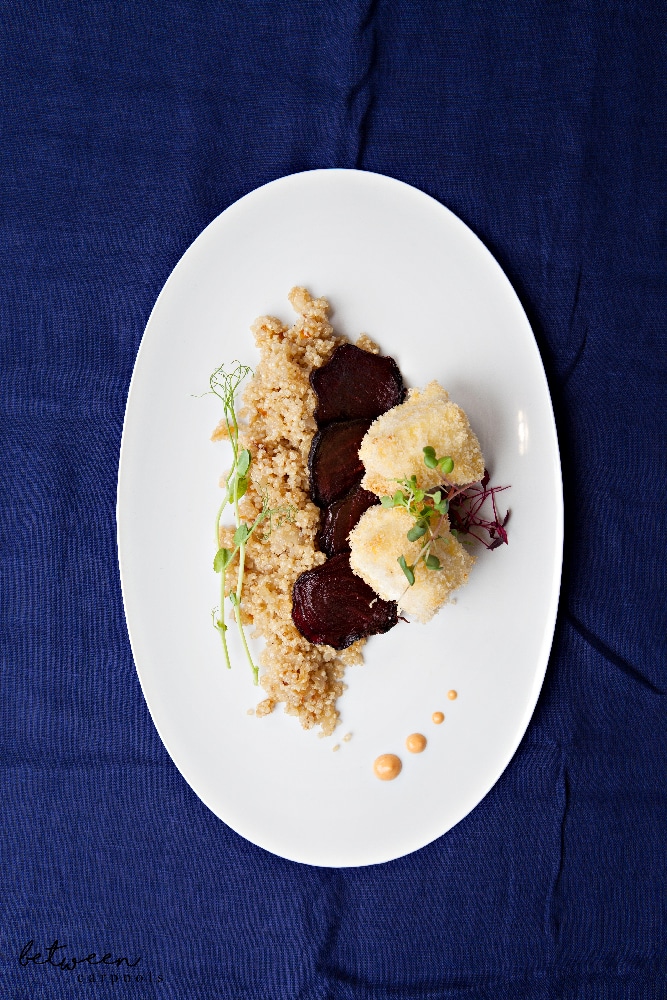 Sea Bass with Quinoa & Beets
Ingredients
Sea Bass with Quinoa & Beets
Quinoa:
1 cup quinoa, prepared according to package directions
3 Tbsp oil
2 large onions, diced
Salt and pepper to taste
Beets:
2 beets, peeled and sliced
Salt
Sea Bass:
8 (2-3 inch) cubes sea bass
1 egg
1 cup white panko crumbs
Salt, for sprinkling
Pepper, to taste
For Assembly:
Spicy mayonnaise
Microgreens
Instructions
Heat oil in a saute pan over medium heat. Add onions and cook until brown and caramelized. Add to quinoa and season with salt and pepper. Set aside.
Prepare the beets. Preheat oven to 425ºF. Peel and slice beets into rounds. Grease a baking sheet or line with parchment paper. Add beets, spray with nonstick cooking spray and season with salt. Bake for 30-35 minutes, until crispy.
Prepare the sea bass. Lower oven temperature to 350ºF. Season sea bass with salt and pepper. Dredge in egg and coat in panko crumbs. Place in a baking pan and bake for 25-30 minutes, until slightly golden.
Assemble. On 4 long plates, place ¼ of the quinoa in a line on each. Line up 3-4 slices of beets alongside it. Line sea bass cubes alongside beets. Garnish plate with dots of spicy mayonnaise and microgreens.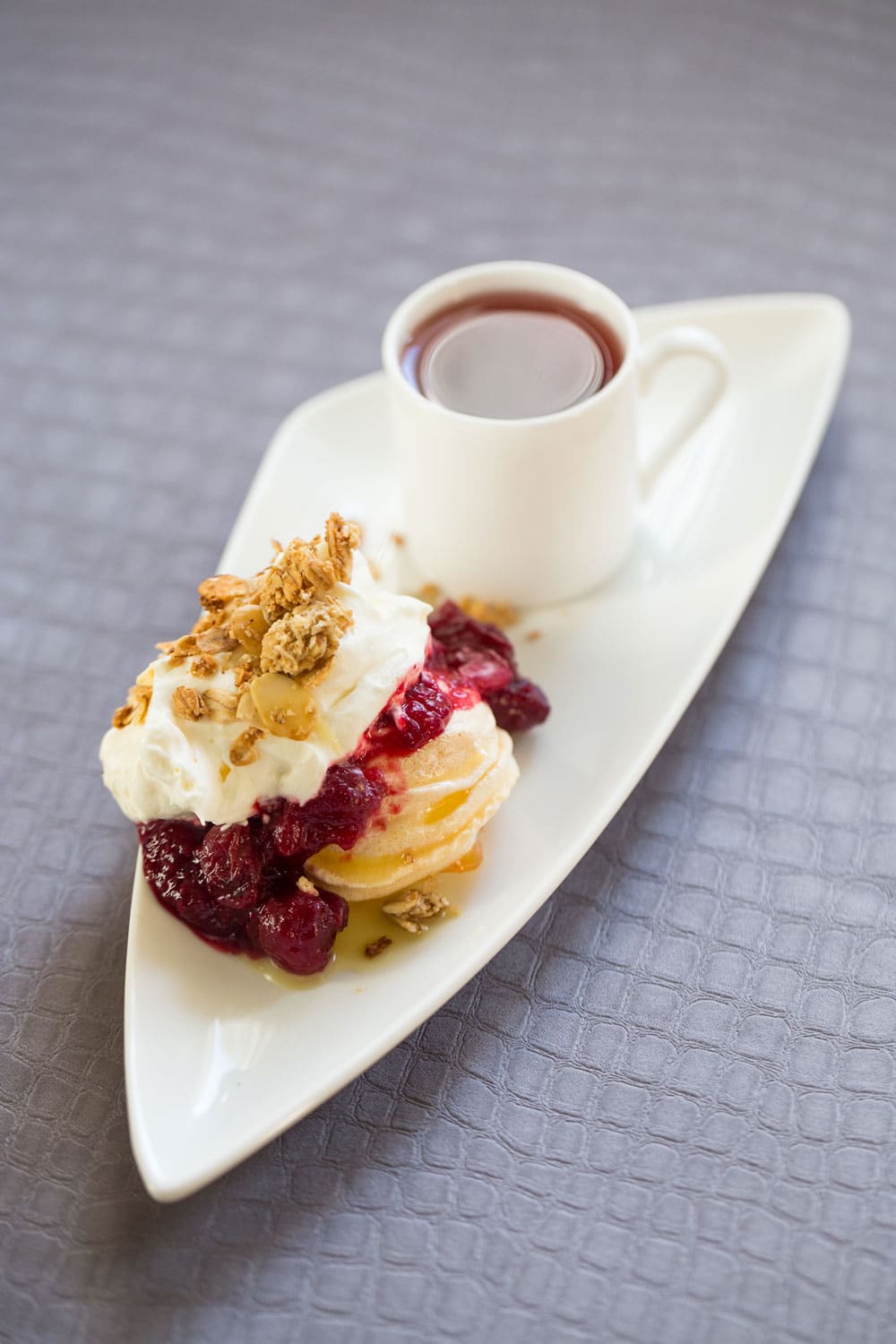 Meringue Caramel Dessert
Serves:
15 plated desserts
Ingredients
8 eggs
1 tablespoon cornstarch
1½ cups sugar
Drop vanilla sugar
Pinch salt
Compote:
1 (16-ounce) bag frozen blueberries and cranberries (Bodek)
¼ cup water
3 tea bags, such as Wissotzky Fruit Galore Tea Bags
Custard:
1 (8-ounce) container non-dairy whipped topping
1 Baker's Choice custard
Caramel Sauce:
½ cup sugar
1 (8-ounce) container non-dairy whipped topping
Instructions
Preheat the oven at 125ºF. Line two baking sheets with parchment paper.
In the bowl of an electric mixer, beat egg whites with cornstarch until foamy. Slowly add in sugar and beat until stiff.
Pipe mounds of meringue, 15 to a baking sheet. Bake for 1 ½ hours.
In a saucepan, combine frozen fruit and water. Add tea bags and cook over low heat until mixture thickens. Remove tea bags and discard.
In the bowl of an electric mixer, beat non-dairy whipped topping until stiff. Add custard and mix to combine.
Prepare the caramel sauce. Caramelize sugar in a saucepan. Add non-dairy whipped topping and whisk to combine.
Assemble the dessert. Place meringue on dish. Top with compote, custard, and granola. Drizzle with caramel. Serve alongside hot tea.
Note: You will have extra meringues; store in an airtight container at room temperature.
Want to see a complete yom tov menu using these two dishes? Click here.