It's only three minutes until these crispy chicken drumsticks are in the oven (and nothing to clean up!)
This crispy chicken recipe came together during the heat of July when barbecuing is the rule. The grill was already up and running and I needed a quick solution. I was in the mood for something new…something I hadn't already made 17 times in the short course of the summer.
My requirements came with rules: A) It had to be super simple to make, and B) no major cleanup required. I pulled out a Ziploc and opened my spice cabinet to find motivation, and one by one pulled out spices that paired well together. The high with the low, the sweeter with the spicier. I then added a touch of honey and some freshly squeezed lemon juice to give it the right balance. And the recipe was born.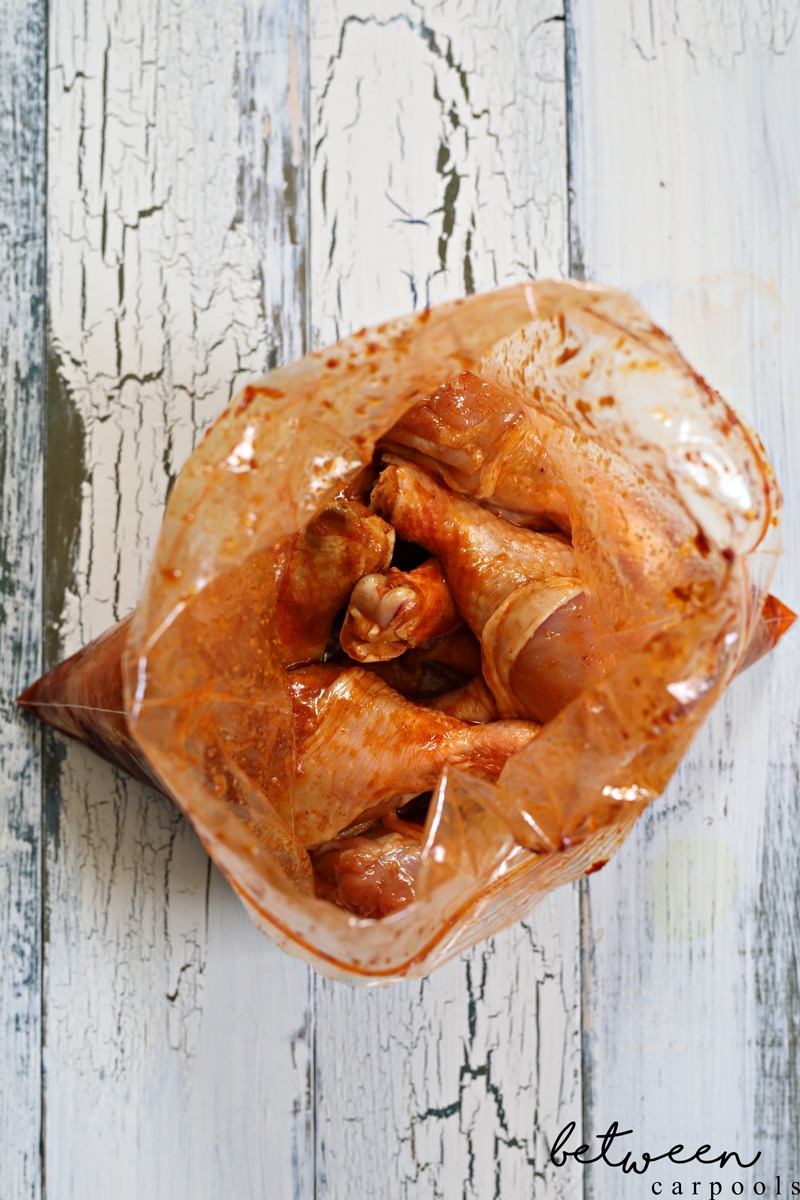 Since that day forward I've made this recipe countless times; I have long since lost track. Grill or no grill, it's my all year round go-to easy chicken recipe.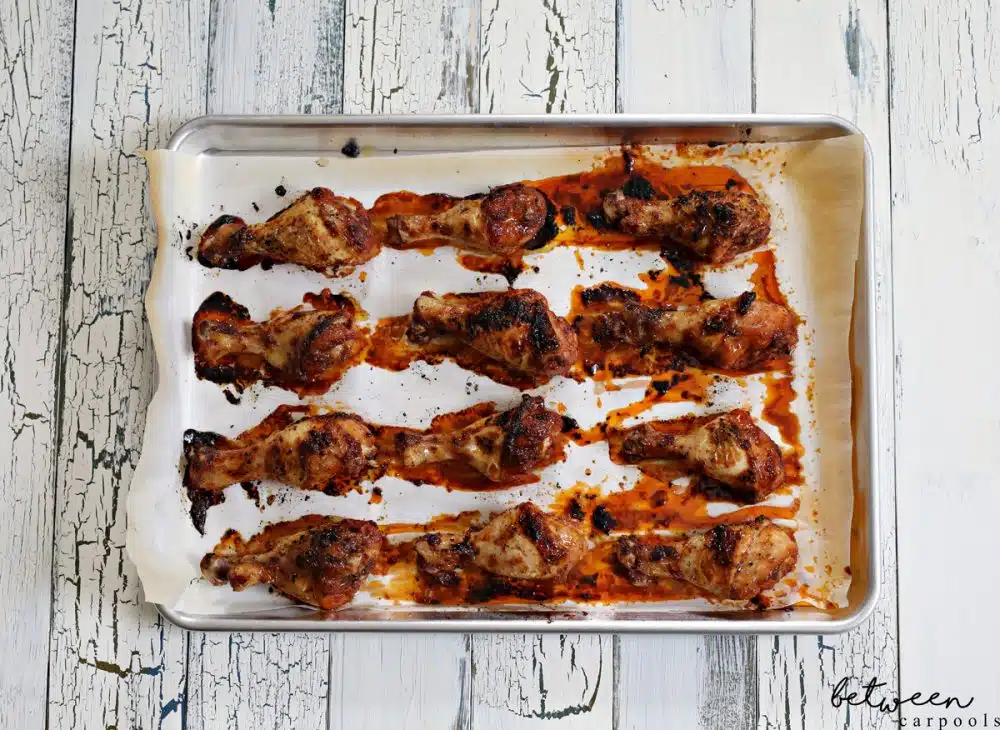 Crispy Chicken Drumsticks. It's only three minutes until these chicken drumsticks are in the oven (and nothing to clean up!)

Shake n' Bake Crispy Chicken Drumsticks
Author:
Sarah Chana Gruskin
Ingredients
1 (18 Count) family pack chicken drumsticks
1 tablespoon smoked paprika
½ tablespoon paprika
1 teaspoon coriander
1 teaspoon cumin
2 teaspoons garlic powder
1 teaspoon white pepper
Pinch cayenne (adjust accordingly to heat preference)
1 heaping tablespoon honey
½ lemon, freshly squeezed
½ tablespoon kosher salt
½ cup olive oil
Freshly cracked black pepper
Instructions
Preheat oven to 425ºF.
Place all ingredients in a gallon-sized Ziploc bag and shake until all ingredients are evenly distributed. Transfer the chicken to a parchment-lined baking sheet (don't overcrowd to allow them to bake evenly).
Bake for 25-30 minutes, until juices run clear. Switch up the temperature to broil, and broil for 3-5 minutes to give it a crispy skin. It's that simple!