Now, there's finally an answer to the health insurance frustration we all endure. United Refuah Health Share is the exciting alternative for Jewish families.
In my house, like in any other, there are certain things my husband takes care of, and certain things I take care of. The bills, thank G-d, are in his court. Towards the end of each year, though, when it comes time to decide whether we'll be staying on our current insurance plan or switching to a new one, it's up to me to do the research, analyze the fine print, and decide which plan makes the most sense for us. Once I finish my research, I present the information to my husband, who gives me his go-ahead to sign us up, trusting that I know our family's health care needs and can determine what gives us the best value and cost-efficiency.
I've taken care of this task for as long as I can remember.
Unfortunately, except for the time when I found a really great dental plan, most of my recent insurance decisions have been coupled with frustration.
"They're all bad," I usually tell my husband, "But I think we should go with such-and-such because it's the least of the evils."
And each year it's only gotten worse, with higher rates and less coverage. Over the past year, we've been paying a higher premium than we ever did, and because deductibles are also higher, I've been paying more out of pocket than ever…and baruch Hashem, we're healthy, and all those bills have just been for routine or preventative care.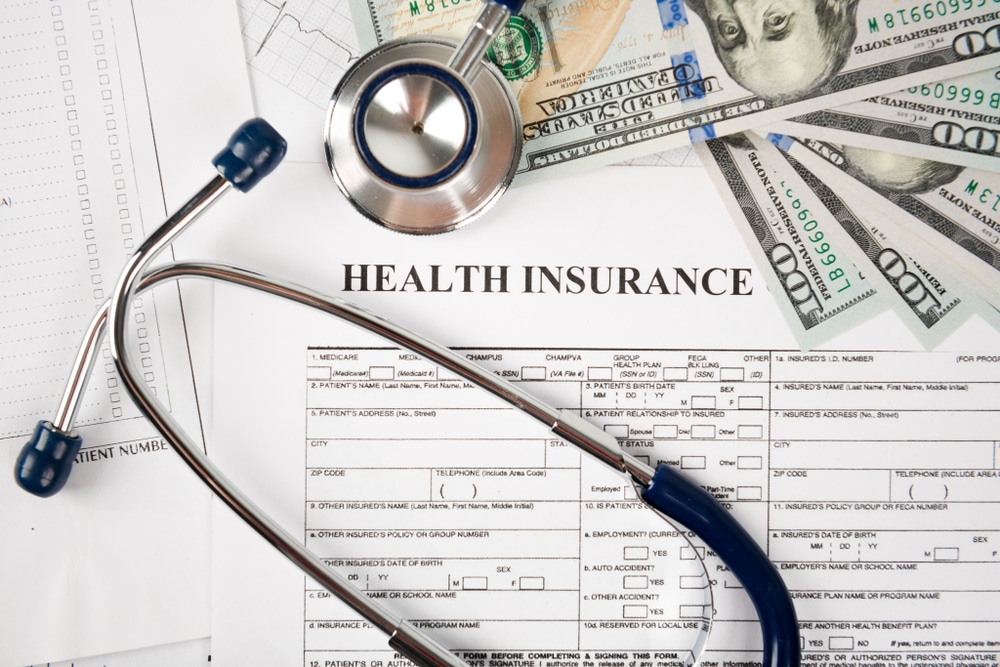 Sometimes the bills make no sense. Often, it seems the insurance companies are covering absolutely nothing.
I often think, "I wish I could just pay for my own care, rather than paying the insurance company!"
That of course is not an option.
I'm sure you all share a similar story.
Now, for the first time ever, I'm actually excited about my family's health care options. That's because of the launch of United Refuah HealthShare.
Lots of you have probably heard of health share organizations. Until now, health shares have been exclusive to those of the Christian faith. Basically, members make a fixed monthly contribution to the health share and their health care bills are shared by these contributions. The monthly payments are low, most often less than half the cost of traditional insurance.
That's because there's no hefty profit for the insurance company; health shares are non-profit organizations. Health shares are also not regulated the same way as insurance by the government, so they don't need to accept those with pre-existing conditions (this is what drives rates way up). They will, however, share in the medical expenses of members with managed chronic conditions, such as high cholesterol or diabetes. Health share members are generally healthy, and that keeps monthly payments low. Nevertheless, of course, if a medical issue pops up, the eligible expenses will be shared up to one million dollars per incident. Because health shares are religious organizations, they also don't share those things that go against our beliefs or lifestyle, such as abortions for example, which also adds to the savings. On the other hand, there is limited sharing for mental health and chiropractic care. All of the things we need. Not the things we don't.
When I first heard about the launch of United Refuah, the health share for the Jewish community, I was overjoyed.
"Sign me up!" I thought.
But then I had questions. A lot of questions.
"How could a health share cover large Jewish families? How could it have enough people if we're a smaller group than Christians? How much will they actually pay? Will it really save money?"
I asked all these questions to Moishe Katz, Director of operations for United Refuah HealthShare, and I was so impressed with every response. United Refuah has already had such a great response during their initial sign up period, that they already have significant membership from 13 states throughout the country. United Refuah will share up to 1 million dollars per medical event, which gives me a great sense of comfort. Even though health share organizations are not guaranteed by the government, I could not find any report of a health share that ran out of money and couldn't pay its members medical expenses. The economics work, especially when as a community we are good stewards of each other's resources and make good choices in care selection while avoiding waste.
There's no restrictive "network," so you can use whichever provider you prefer.
United Refuah also offers complimentary 24-hour access to board-certified doctors via telephone or video conference. This can save a mother a day spent in the doctor's waiting room or a trip to the ER for non-urgent issues.
As far as our large Jewish families? United Refuah charges just $519 for a family with up to four children, and only $50 per additional child. That made sense to me. I also found it very reasonable.
When I added up all the numbers, it seemed that by joining United Refuah, my family's medical costs would be cut in HALF.
I'm very excited that the monthly payments I will make towards the United Refuah Health Share will go directly to paying the medical expenses that my family and other Jewish families incur. It sounds like an ideal situation.
Here are the numbers and information below, so you see if United Refuah works for your family as well. For more information or to sign up, visit https://www.unitedrefuahhs.org/
Get affordable healthcare, right here in our health sharing community.
United Refuah Healthshare is not insurance, it's a group of people like you who share one another's healthcare expenses.
UNITED REFUAH MEMBERSHIP PROGRAM
UNITED REFUAH PROGRAM TYPE
ACH Payment
Non-ACH Payment
SINGLE

$219

$229

COUPLE

$349

$359

FAMILY

3-6 MEMBERS

($50 MONTHLY FOR EACH ADDITIONAL MEMBER)

$519

$539
Annual Membership Dues: At Signup: $125, Recurring thereafter: $75
Annual PreShare Amount (this is similar to a deductible):
$500 for an individual | $1000 for a couple | $1500 for a family
After the Annual Preshare amount is met, member co-share is 20% up to the Maximum Annual Co-Share Amount (this is equivalent to "max out of pocket"):
$2,000 for an individual | $4,000 for a couple | $8,000 for a family
Once the Annual PreShare Amount and Maximum Annual Co-Share Amount have been satisfied, URHS will share 100% of eligible medical costs, with a maximum of $1,000,000 per incident. An additional unshared pregnancy fee applies. Sharing is limited during first 60 days of membership. All eligible expenses are subject to the sharing guidelines.