Serve this Strawberry Cream Dessert and your guests will remember it forever.
Ever since Leah Schapira posted this genius dessert idea right here on Between Carpools (see post here). I've been preparing it every single Yom Tov. What I love most about this dessert is that even though it might require a few steps, by the time the meal comes around it is 90% ready to serve, just pop the cookies and garnish and done. I find scooping out ice cream, or cutting a pie a bit tough when hosting. Disappearing into the kitchen for half an hour is not generally an option. I like to know that dessert is almost ready to go.
Lately, though, I've been having a hard time finding passion fruit pulp to prep that recipe. No problem. Let's turn this into a strawberry dessert instead. Click here for the sugar cookie recipe we love (the same one we used to prepare the cookies you see below).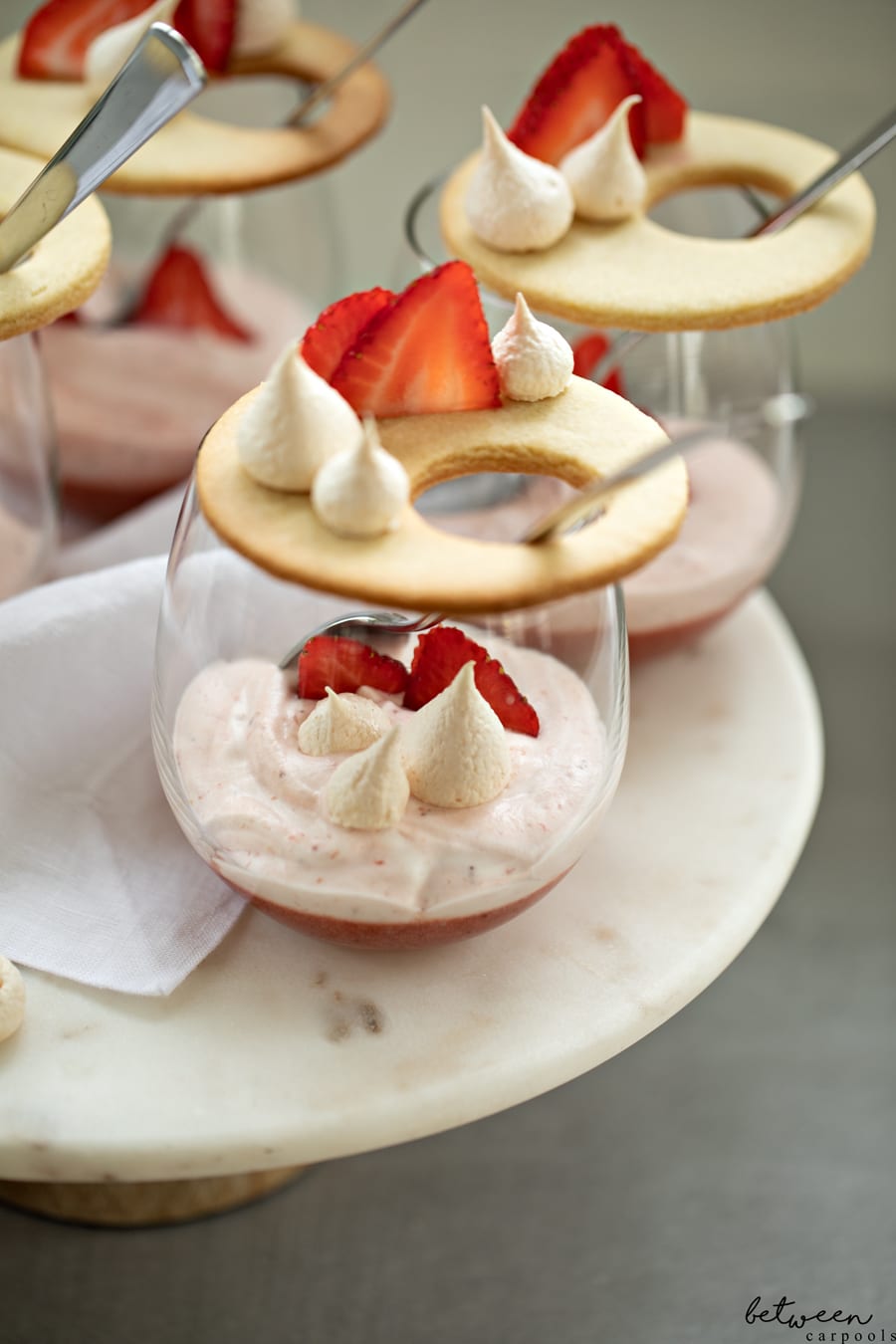 Also, we (we as in me and my talented daughter and sous chef) added mini meringues and sliced strawberries for the full wow effect. It looks fancy, but it's easier than it looks and you can totally do it!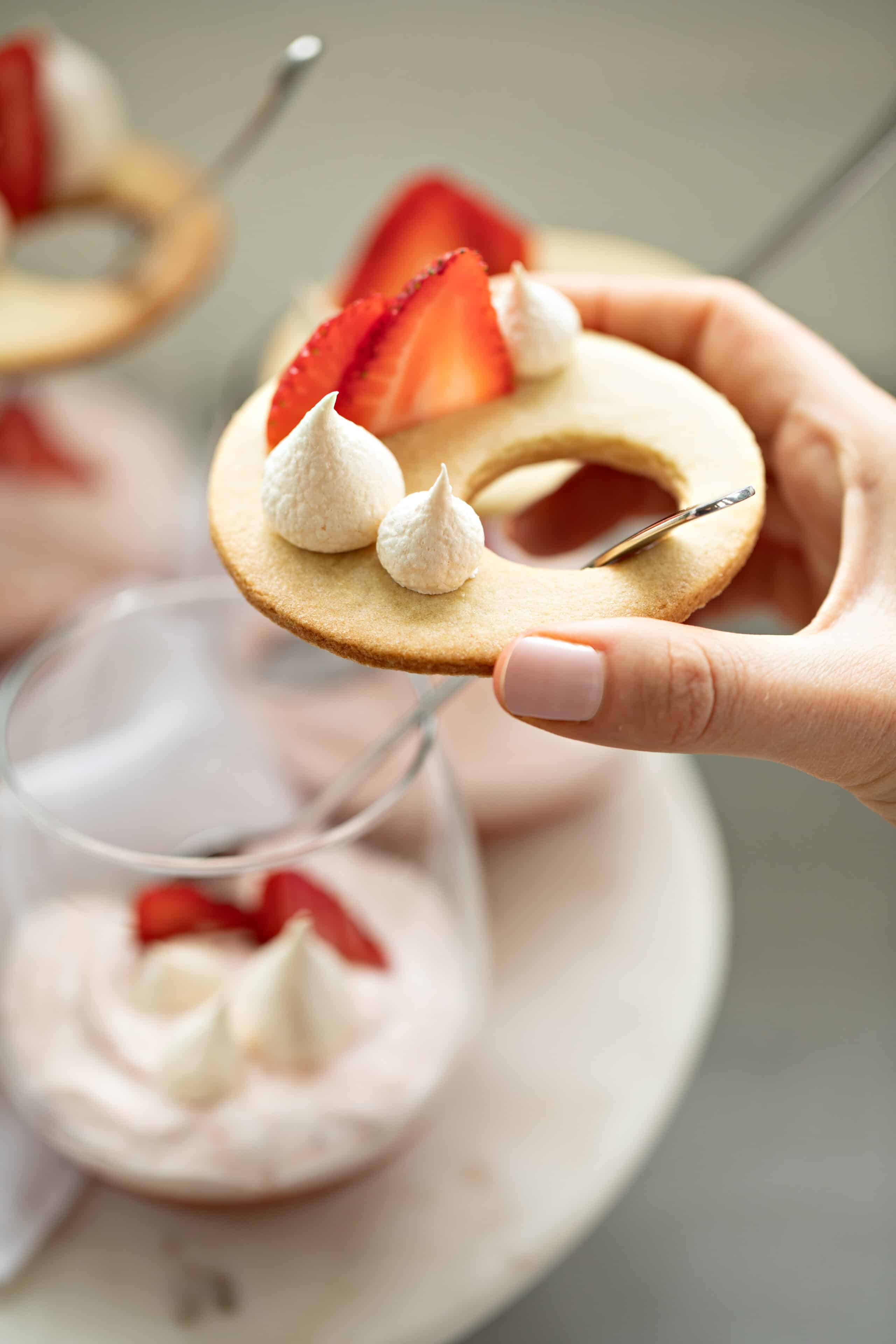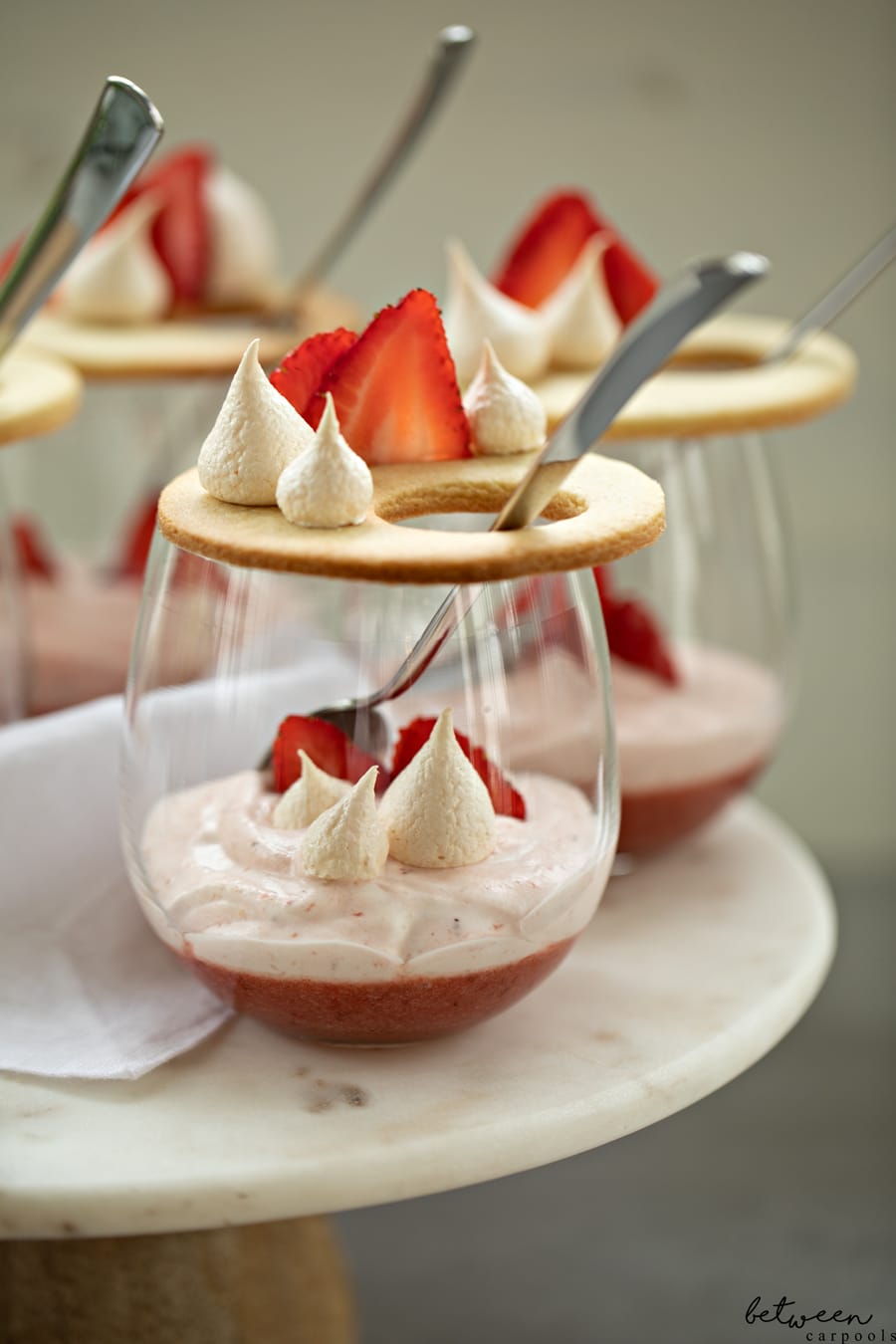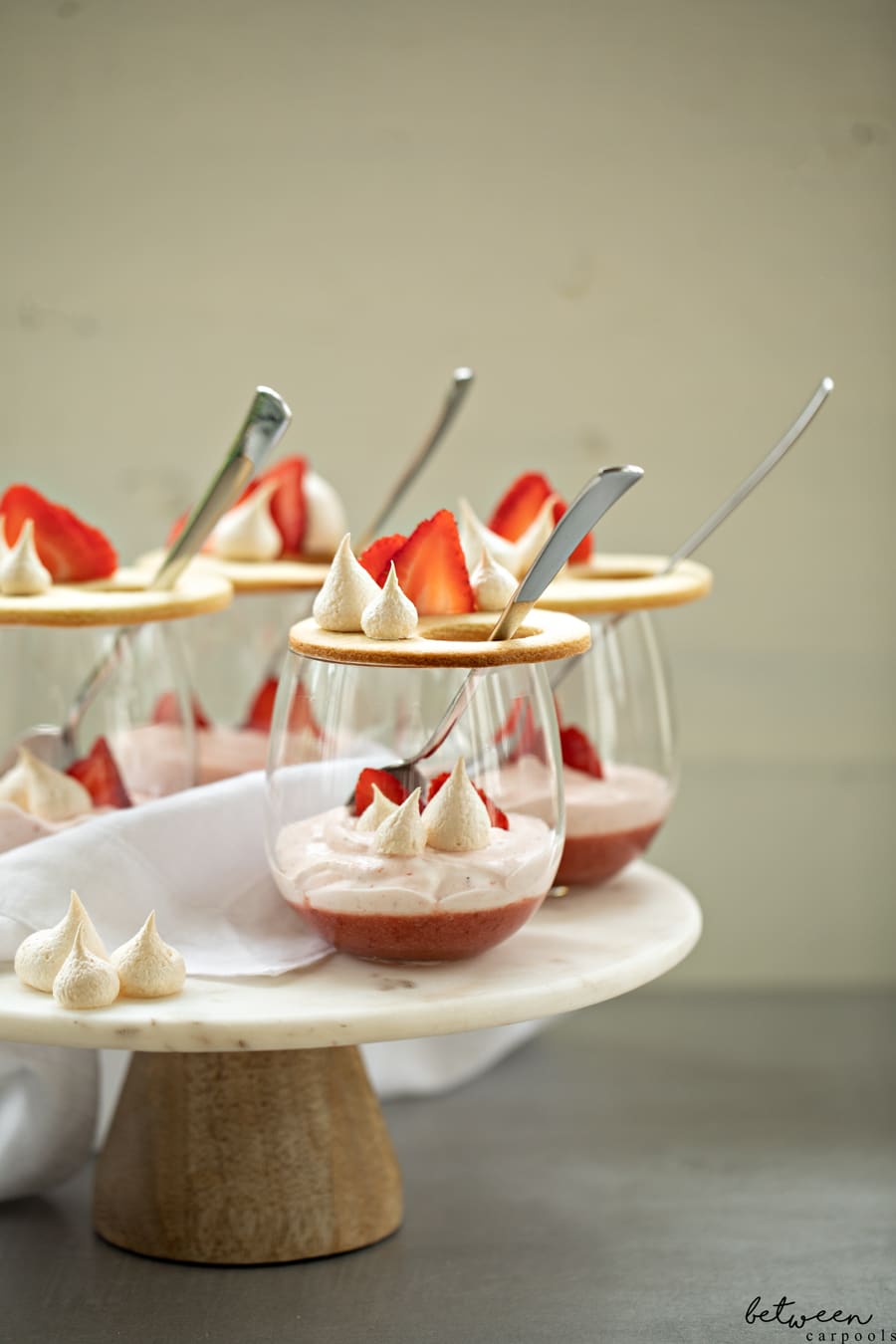 So here's my version.

Strawberry Cream Dessert
Ingredients
2 (16 ounce) bags of frozen strawberries, thawed
¼ cup sugar
¼ cup grape juice
Juice of ½ lemon
1 (8 0unce) container non-dairy whipped, thawed
Instructions
Blend all ingredients in a food processor until liquid and smooth.
Save 1 cup of this puree for the next step.
Divide the remaining puree between 12 cups. Freeze.
Meanwhile, whip up the topping until stiff peaks form. Add the reserved cup of puree and blend by hand.
Pour into a piping bag and divide between the 12 cups, covering the frozen strawberry puree. Return to freezer until ready to serve.
For the cookies: Use the recipe we posted here. Cut the cookie slightly bigger than the top of the glass. With a small circle cut out a circle for the spoon handle to stick out (make sure the circle is big enough for your spoon). Freeze cookies until ready to use.
When ready to serve: Remove cups from freezer about ½ hour before serving (I like to remove it when I'm serving the meat course). Decorate cups with sliced strawberries and meringues, if desired. Top with the prepared cookie. Slide a spoon in.