Want to wake up your side dish? I have the answer.
You might be pulling out your best cut of meat for the seudah, but let's be frank (if you really want to be frank, though, you can serve these as an appetizer): your side dishes are wanting. Appetizers and mains (and dessert) usually grab most of the attention when it comes to menu-making. It's much harder to make the rice or the vegetables exciting.

Well, I think we did it. And it won't take more time than that boring side dish you were gonna make either.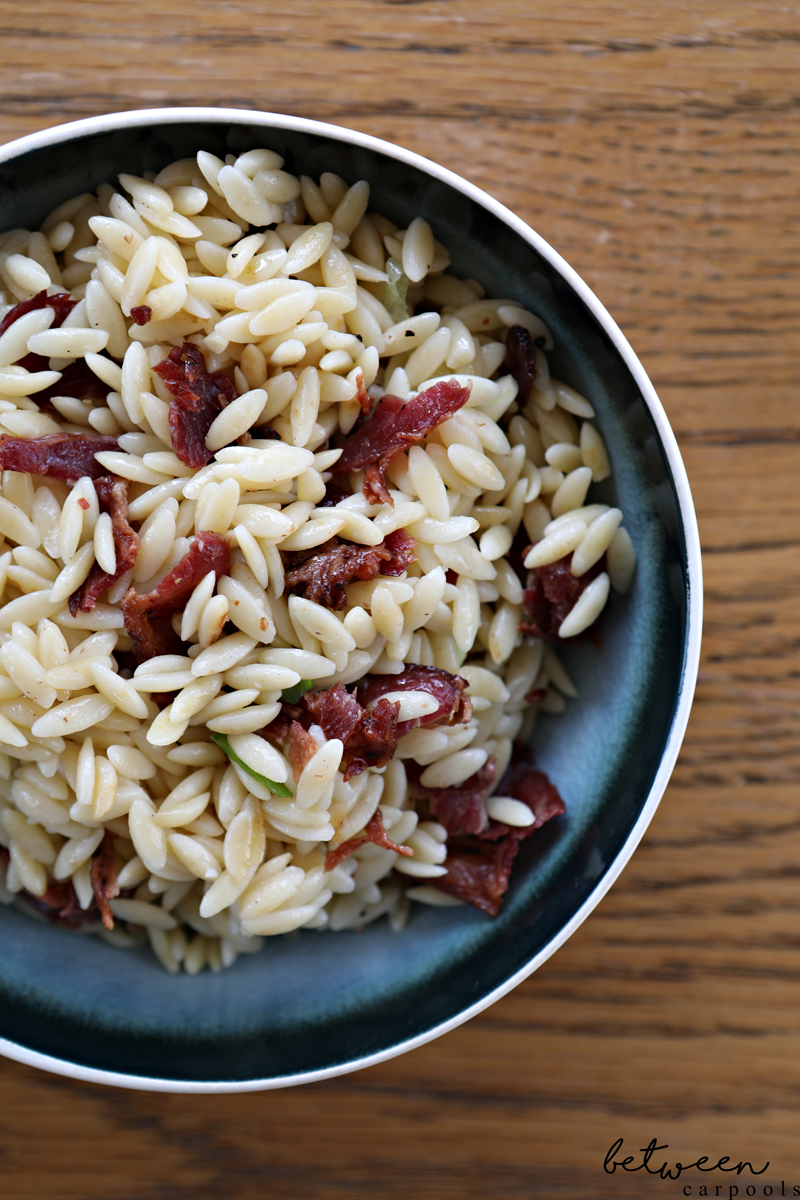 Candied Beef Bacon Orzo
Ingredients
1 package beef bacon, Facon or beef fry
1 tablespoon brown sugar
1 cup uncooked orzo (½ box)
1 tablespoon oil
1 tablespoon vinegar
¾-1 tsp salt
Black pepper
2 scallions diced
Instructions
Preheat oven to 425ºF. Place beef bacon on a baking sheet and drizzle with brown sugar. Bake for 10 minutes. Flip over and bake an additional 2-3 minutes. Let cool and cut into small strips.
Prepare orzo according to package instructions and toss with cooked beef bacon, oil, vinegar, salt, pepper, and top with scallions.