They don't take up a lot of space, but they offer a big variety of fun, productive activity. 
A few weeks ago, a reader wrote to us asking for ideas on after-school activities that keep kids entertained–without being too stressful for mom. And while we have another great idea coming back that's amazing for moms with little boys, this "activity book center" works with a range of ages.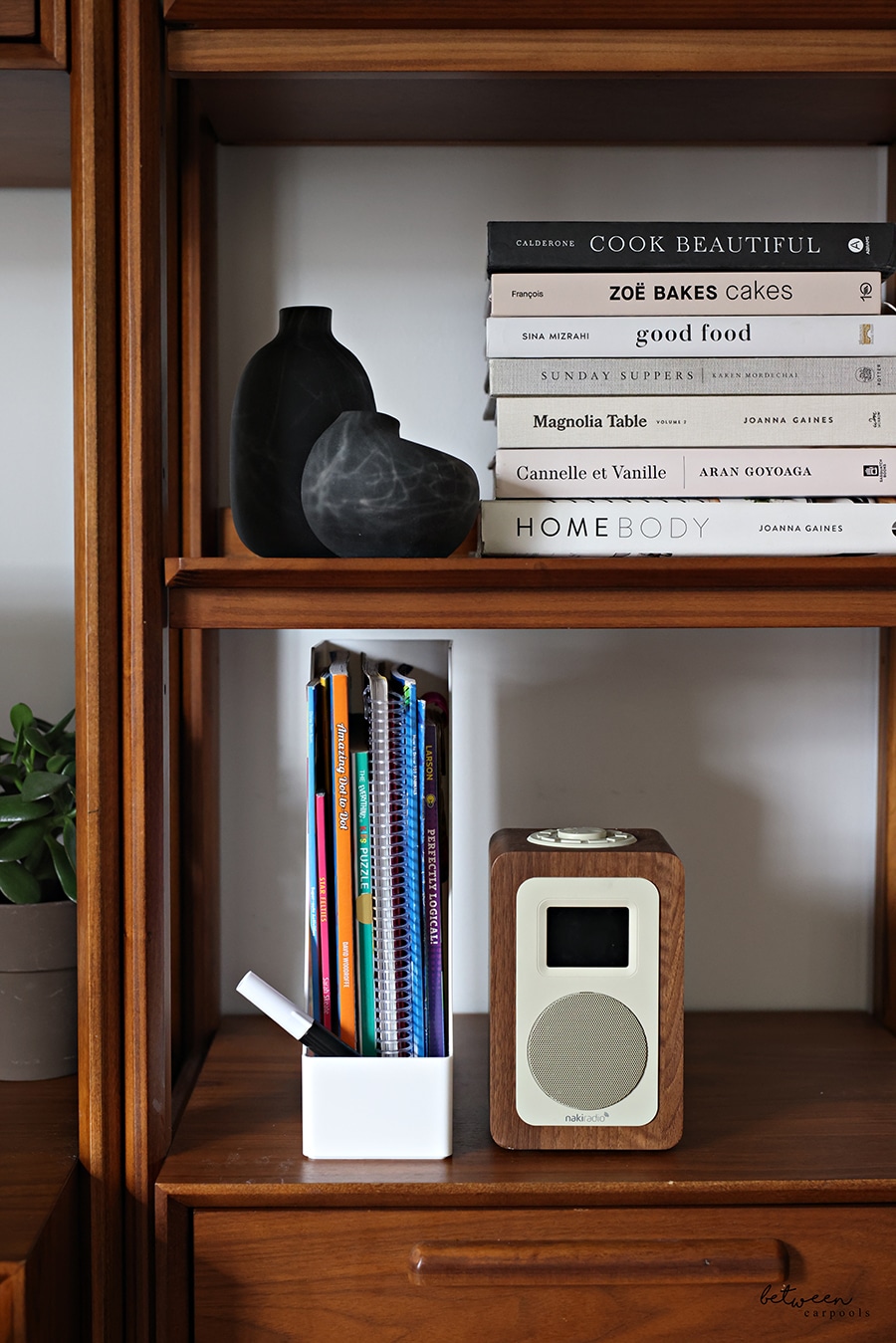 I keep this magazine rack filled with activity books in a closet near my kitchen. When my younger children finish their homework, they're allowed to take out an activity book (for the preschoolers who don't have homework, they color or do "make-believe" while they're waiting for activity book time). It doesn't take up a lot of space or make much mess but keeps them very busy with productive activity.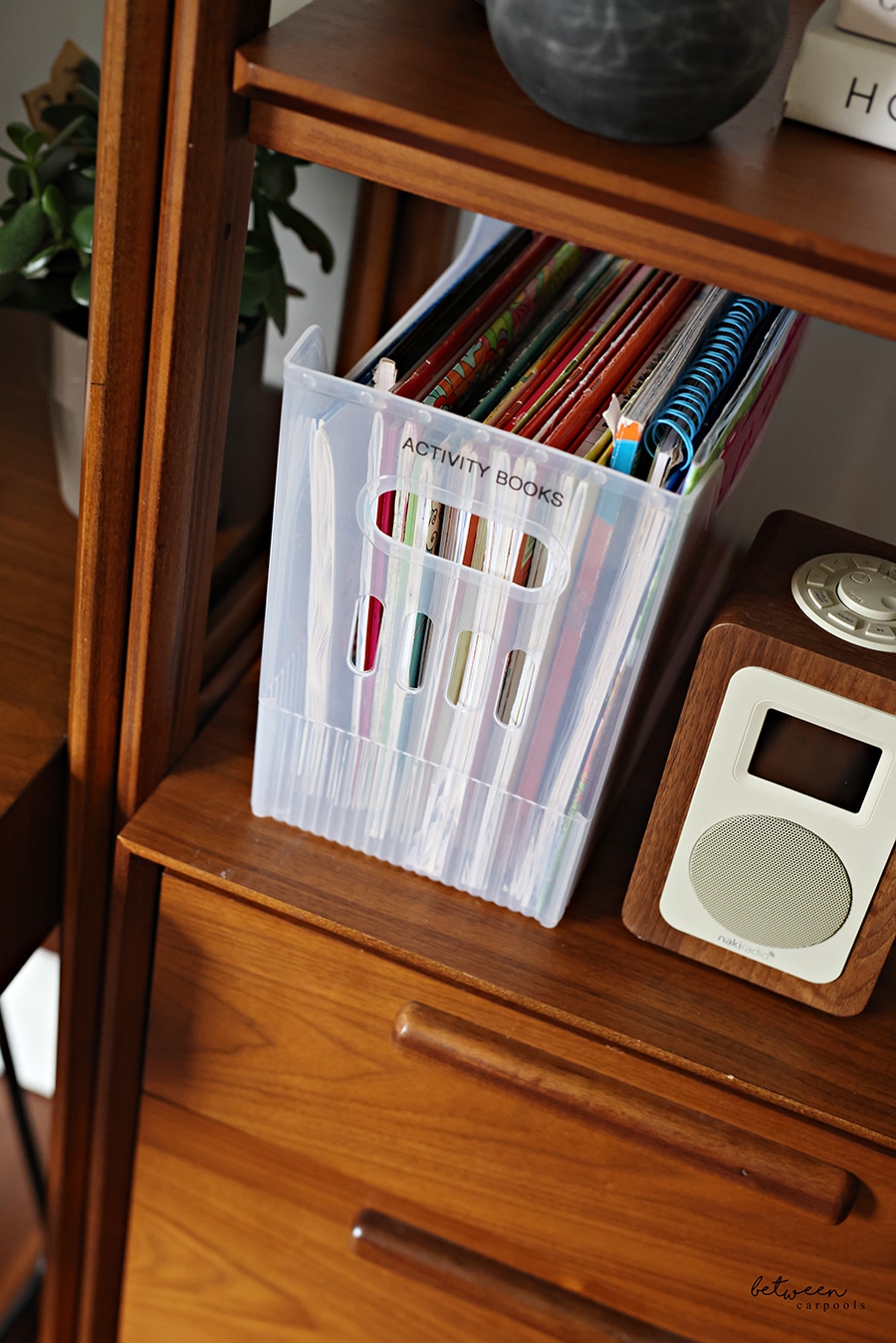 Leah Schapira has this activity book bin, recommended by organizer Shulamis Weil, if you'd like to store a larger quantity of books (this one is the X-Large but all sizes would fit activity books well, depending on how many you want to keep on hand at a time).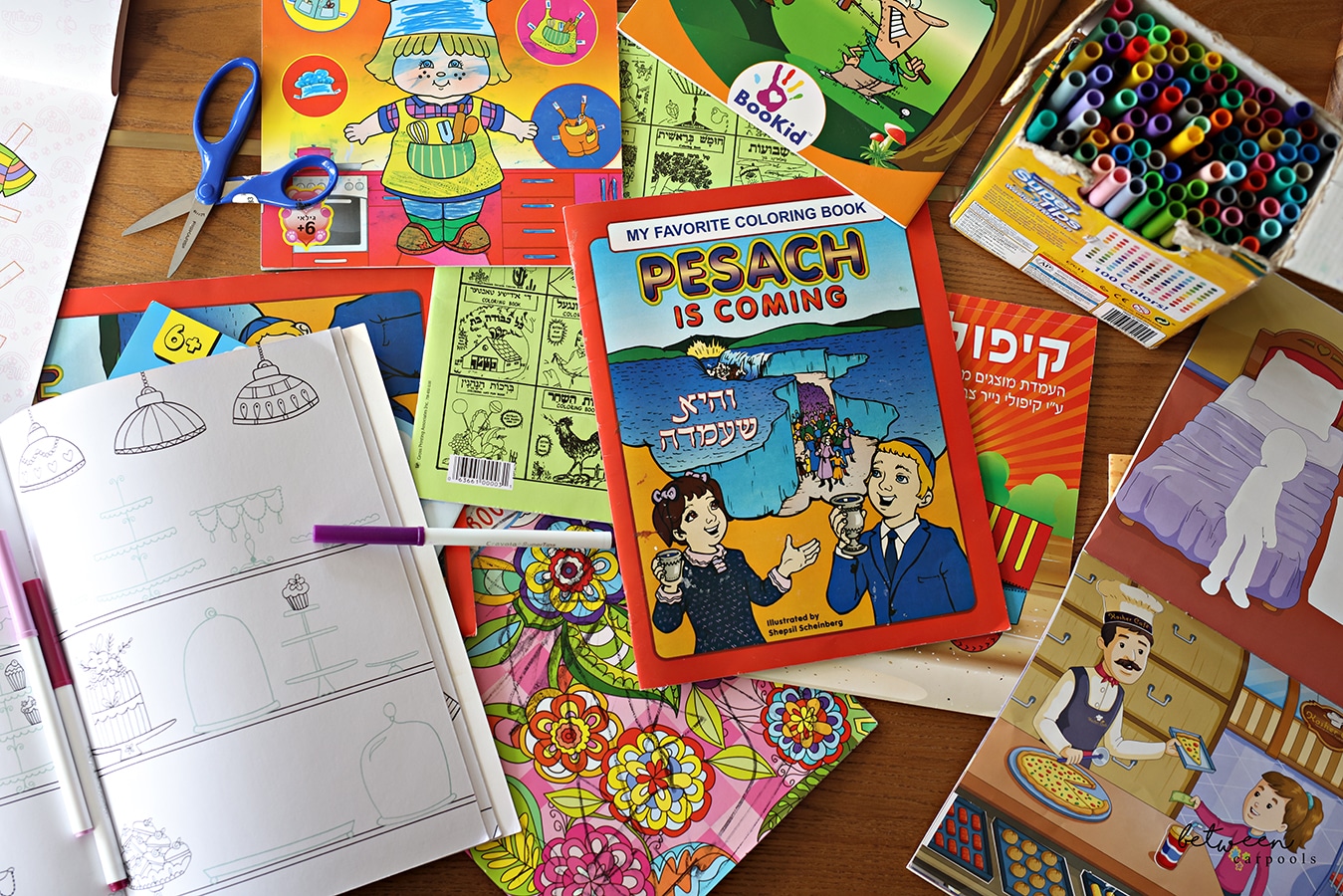 Inside the rack are activity books suitable for a range of ages. This post has lots of great activity book recommendations; the Water Wow, Paint by Sticker, Dot to Dot, and Sudoku books are especially popular (my older daughter loves this Perfectly Logical book too). I also pick up books from Amazing Savings and other places around town. Paint with Water type of coloring books are a nice change from standard coloring books and they don't entail the use of any paint.  
There's often something new and exciting in the bin. Some books, like How to Draw type books, are evergreens that are good anytime. Other books get thrown out (secretly and quietly) once all the activities are used up (or almost used up) and they're replaced with fresh books. That's the key to keeping it neat.
Which activity books do your kids love and when do they like to use them?
FOR EXCLUSIVE CONTENT AND A PEEK BEHIND THE SCENES, MAKE SURE TO JOIN OUR WHATSAPP STATUS HERE.