The days are long and hot. The kids are bored. It's time to bring out the crafts!
Here are some of our favorite crafts for kids – with the ages we recommend for them to be able to play independently. Unless you secretly want to be making play doh monsters, too! With assistance from an adult or older sibling, these ages can be lower.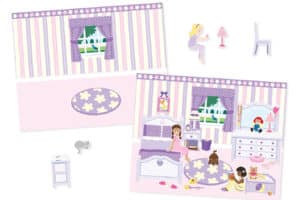 These Melissa and Doug reusable sticker pads are always a hit! There are lots of different themes that will appeal to boys and girls. My Town, Vehicles and Dress Up are some of our favorites. There are also travel-friendly smaller sized kits like this On the Farm option.  (ages 3-6)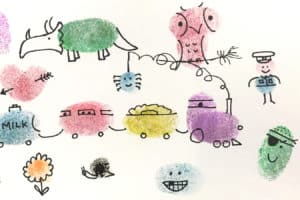 Ed Emberley's Complete Funprint Drawing Book can provide hours of creative fun. Pair it with this set of ink pads and some blank paper and watch your kids come up with fun and funny scenes using their fingers and a single black marker. Bonus idea: check out this adorable craft project that uses fingerprint art! (ages 5 and up)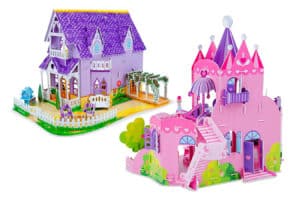 If you have a puzzle lover, check out these 3D puzzles from Melissa and Doug. After assembling the 100+ piece puzzle, there's bonus busy time playing with the assembled playset.
We love this house  and this pirate ship. (ages 8-12)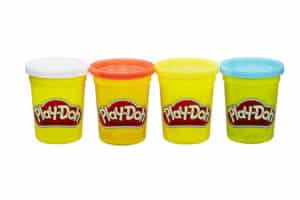 We can't help including good old fashioned play doh in this roundup. Some things just never go out of style!  This Sweet Shoppe Cookie Creations set is just too adorable to pass up and which little girl will say no to some sparkly play-doh?? Make sure to get some extra containers of basic colors to keep the fun going for a long time.
Want to add some creativity to the play doh – or any other crafts? Give your kids some googly eyes and popsicle sticks and see what they come up with. You'd be surprised what a little out of the box combination can lead to. (age 3 and up)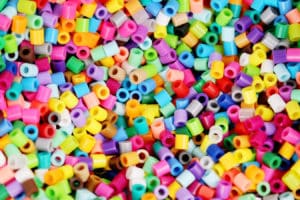 Perler beads – another classic that you probably played with back when you were a kid. You might want to get in on this action – there's something relaxing about placing those tiny beads on just the right pegs.  If you have no Perler beads at all, start with this basic bucket. It includes 5 small pegboards and ironing paper (psst – regular parchment paper works just fine!) and you're ready to go straight out of the package. If your kids already know and love Perler beads, these glow in the dark beads and these striped and pearlized beads are a serious upgrade. For major Perler projects, check out this set of square pegboards that can be locked together into one giant board! And if they need some creative guidance, this idea book has some great projects to try.
And now that you have some of our favorites, please share some of yours. We're always looking for new things for our kids to enjoy – and, of course, to share with all of you!