Don't know how to suit up for running as the weather gets colder? Here's your guide to running gear.
This is the best time of year to be a runner. It's not too hot, not too cold—it's Goldilocks perfect. And there are no seasonal allergies like the ones that keep me indoors in the spring. My obsession with fall foliage makes it even sweeter.
But as the weather gets cooler, the importance of dressing right for the temps becomes more relevant. With the right gear, you'll always be comfortable and you might just find cool/cold weather running to be more refreshing than warm weather running  (I do). In the summer, the challenge is finding long sleeve tops with ventilation that still offer full coverage. My favorite ones come from Target. But on cooler days, you need different levels of warmth. Everyone has their own personal temperature comfort level, but the clothing choices build in stages.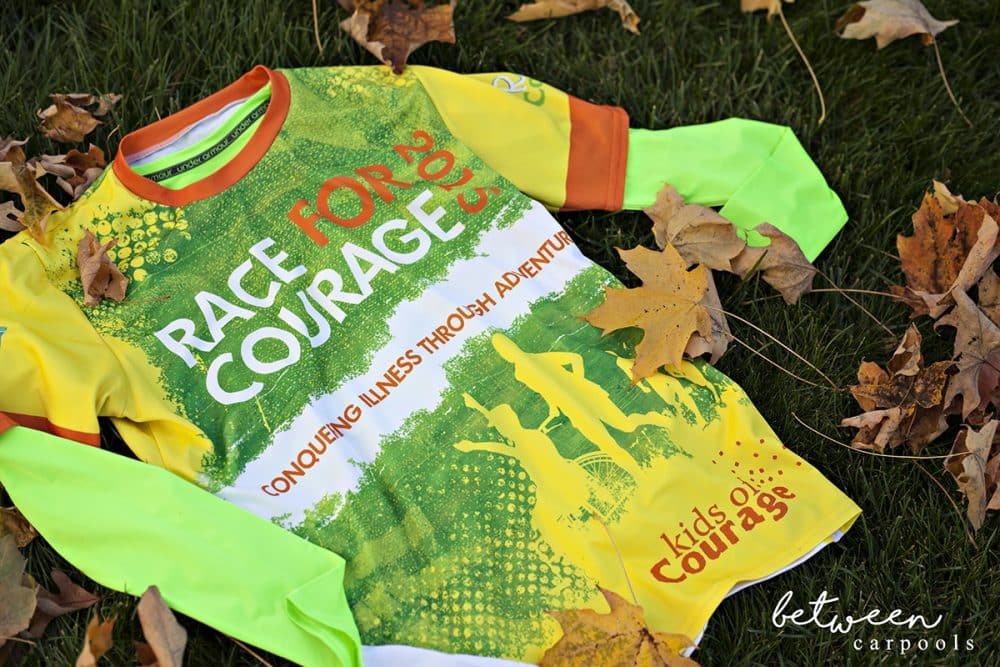 The Tops
The first layer I add is a short-sleeved race shirt on top of a long-sleeved summer weight one. I find this double base-layer cuts the wind chill a bit.

After that, I switch to a winter-weight top that has a brushed fleece fabric on the inside. This keeps me warm, and the sweat gets pulled away from the skin so I don't end up chilled. This is super important when running in colder temps.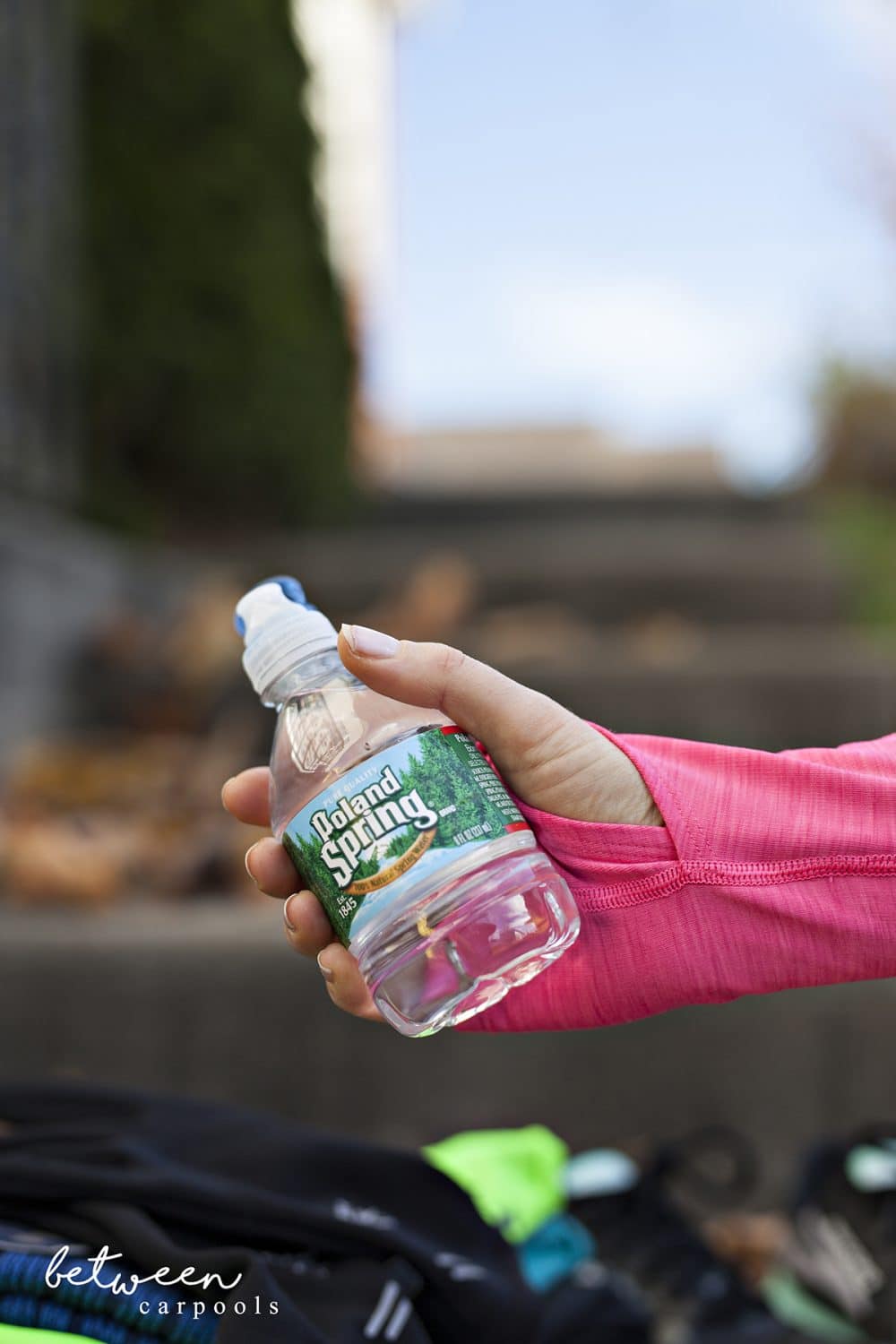 Longer sleeves with thumb holes are a nice feature.
The next level for me is a fleece-lined base layer topped with a fleece-lined half-zip pullover.
A thicker fleece full-zip hoodie with a hood that cinches tight is the last level I need for personal comfort. It covers my chin and a good portion of my cheeks. They do sell ninja masks to cover more of the face, but at that point, I'm on the treadmill!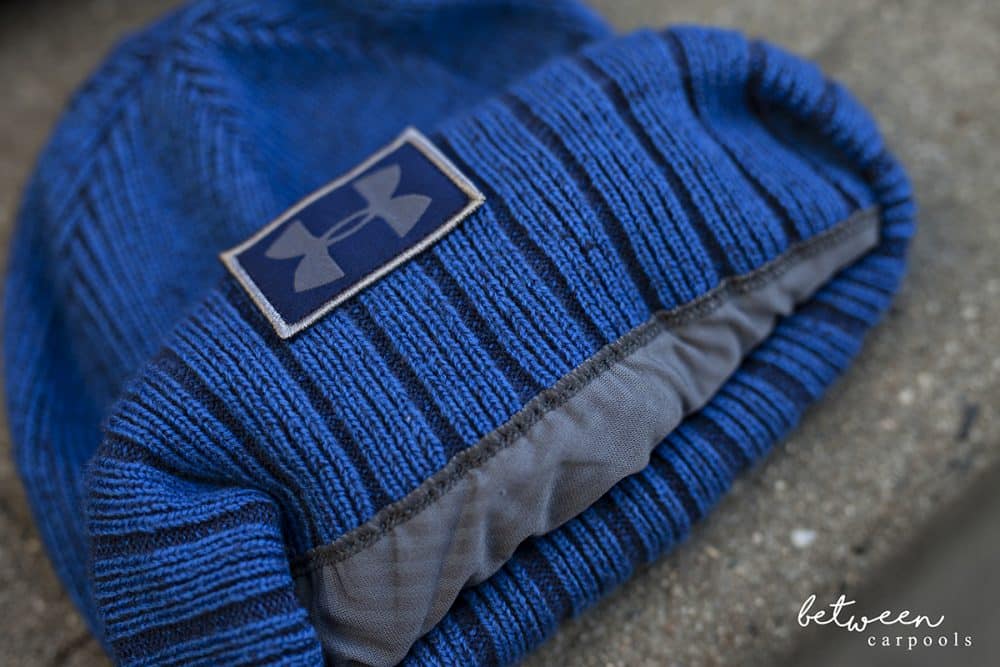 The Hat and Gloves
A moisture-wicking lining on a hat is important. For me, the perfect hat pulls down long enough to cover my hair completely.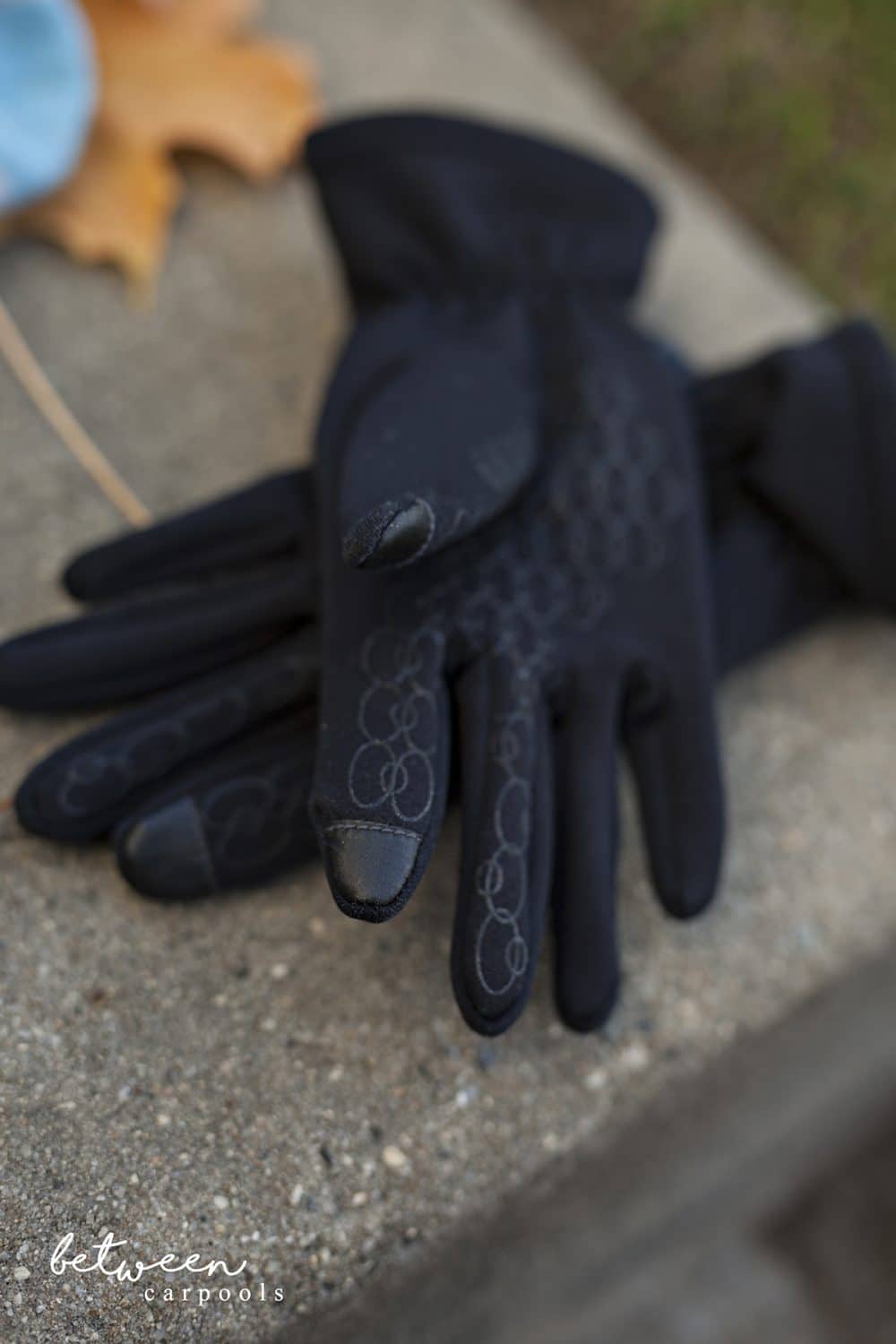 Gloves usually come before a hat for me, because my extremities are always cold. (I'm die-hard UGG fan from October through May.) Make sure they have tech-compatible fingertips so you can access your music easily!
The Leggings
Fleece-lined leggings are usually last on my list because I always wear a skirt over my regular leggings and the two layers keep me plenty warm. This skirt is a great option for running with a fold-over waistband to adjust length.
Yes, Socks Matter Too!
And then there are socks—one of the most important pieces of clothing to invest in for running. It's key that they're moisture-wicking and not too thick. I love my C9 socks more than my more expensive athletic brand-name socks. And they also make a version that comes above the ankle which covers the "gap" between shoes and leggings in colder weather. Otherwise, that little slice of skin can burn in the wind.
You'll notice I'm not discussing running shoes. That's because every person has a different stride and should be fitted for the right type of shoe. Look for a running store in your area that offers this service.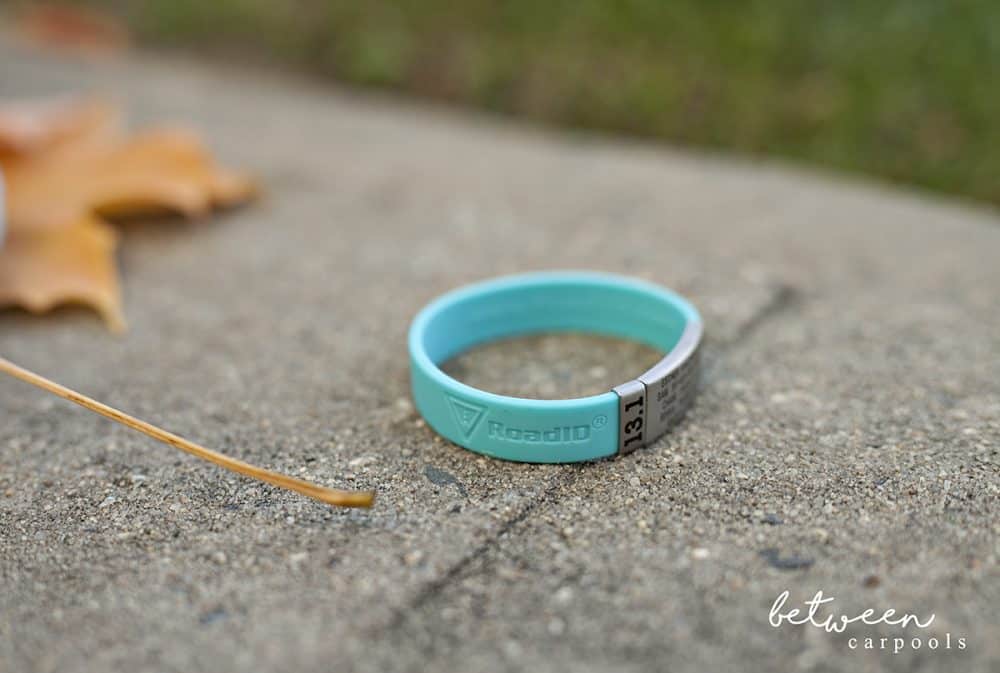 Other Gear
Another important thing I wear whenever I go out on a solo run (and I never run with company, so that's every time) is my Road ID. This is a rubber bracelet with my name and emergency contact information. I carry no other identification so it's a safety measure that gives me some peace of mind. Consider ordering a second band in a larger size to wear over bulkier winter gear. And add some bling—I wear my 13.1 with pride!
Winter running is important to all those who participate in fundraising marathons that take place in warmer locales during the winter months. You can't wimp out of those training runs because of the weather. So make sure to have the right clothes, get out there, and enjoy!