It's so simple and obvious. Get this scoop for your ice drawer and your fingers will be cold no more. 
Some hacks are so simple, that when you see them, you think to yourself, "This isn't really a hack, this should be self-understood. Yet, then why didn't I ever think of doing this?"
It's like when we saw Renee Muller use parchment paper in her panini maker, leading to this post. 
Or when Victoria did this to make it easy to clean-up after using a cutting board.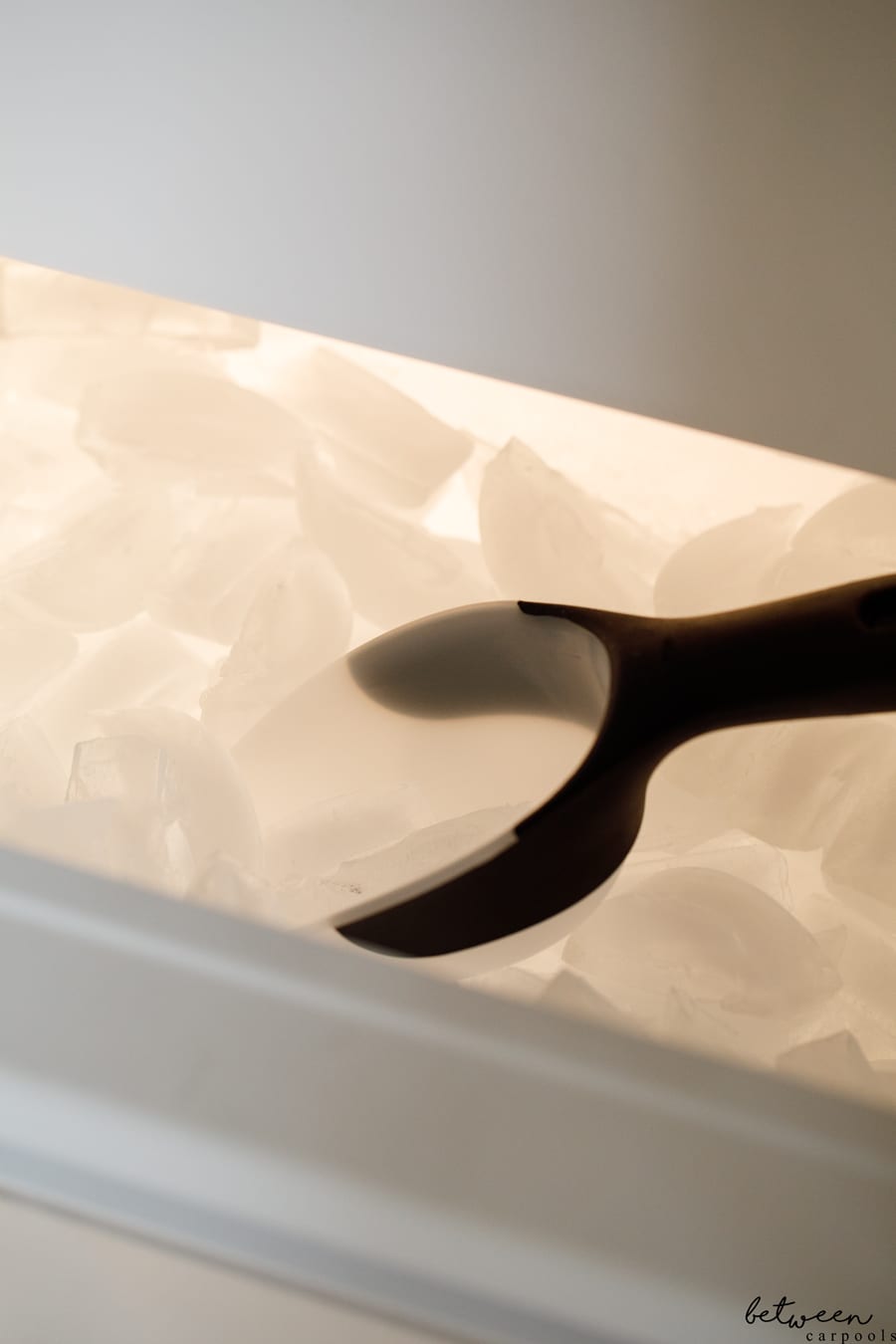 A while back, I opened my grandmother's freezer to get some ice from the ice drawer. And inside I saw this OXO scoop. Admit it. Until now those who had ice drawers either used a plastic cup or your hands (gasp) to get a fistful of ice. 
Goodbye crinkly plastic cups.
Goodbye cold fingers. 
Keep the scoop directly in the ice drawer.