Do you want help getting in touch with what you should be feeling today? Yoel Gold's Reset is the Selichos Film that will inspire and connect.
Use Code BCARPOOLS today through Yom Kippur for 15% Off Your Order
In recent years, Hashkifa's films have left a mark, captivating audiences worldwide.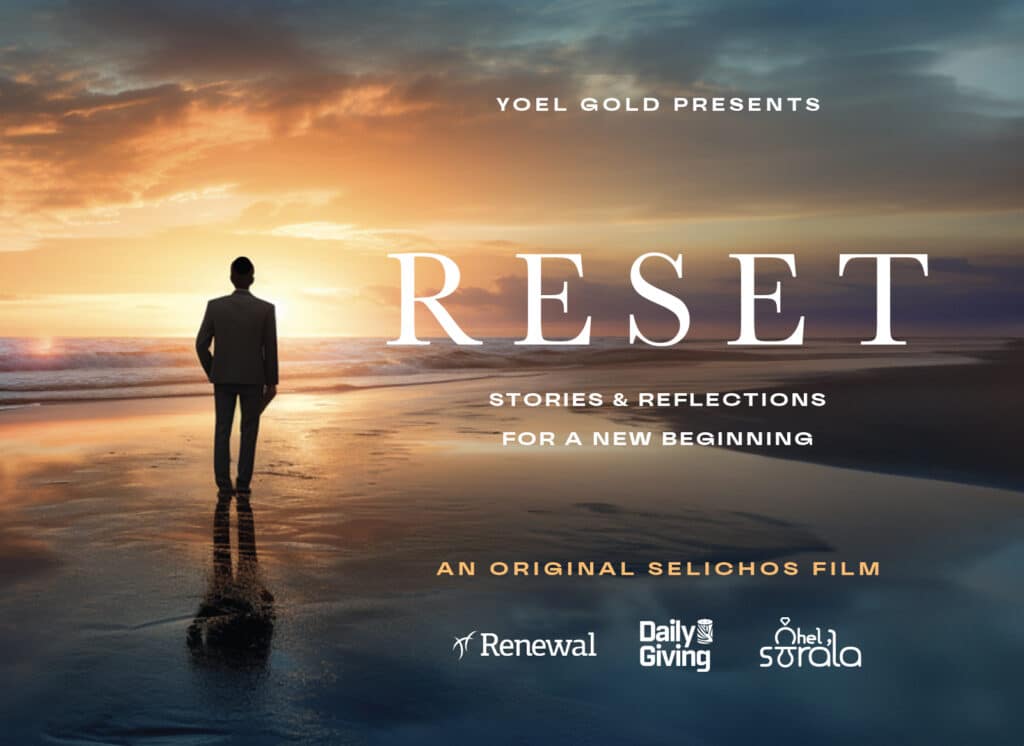 This year, as the Yomim Noraim approach, Hashkifa is back with an all-new production that is not short of extraordinary – 'RESET.' 'RESET' is a cinematic collection like no other, featuring some of the most profound and soul-stirring stories you've ever encountered.
Let's take a peak.
No one tells a story quite like the inimitable Rabbi Yoel Gold, you are in for a treat, as the master storyteller and producer skillfully intertwines a symphony of captivating tales, crafting a tapestry of inspiration in a fashion you've never experienced before.
'RESET' is now available for streaming on-demand exclusively at Hashkifa.com. It's your opportunity to witness the magic of Rabbi Yoel Gold's storytelling and the power of these uplifting narratives.