No one will ever say that this cauliflower is missing flavor. 
After writing Dinner Done, we ended up with lots of recipes we created/wrote but didn't put in the book. This cauliflower side dish was polished off whenever we made it, but we felt it overlapped with our Everything Bagel Salmon, so it didn't make it in. 
So here it is – perfectly easy and perfectly flavorful cauliflower. I prefer using the mini cauliflower as it roasts much faster and the pieces are more uniformly cooked. If you can't find it, cut the florets into smaller bite-sized pieces.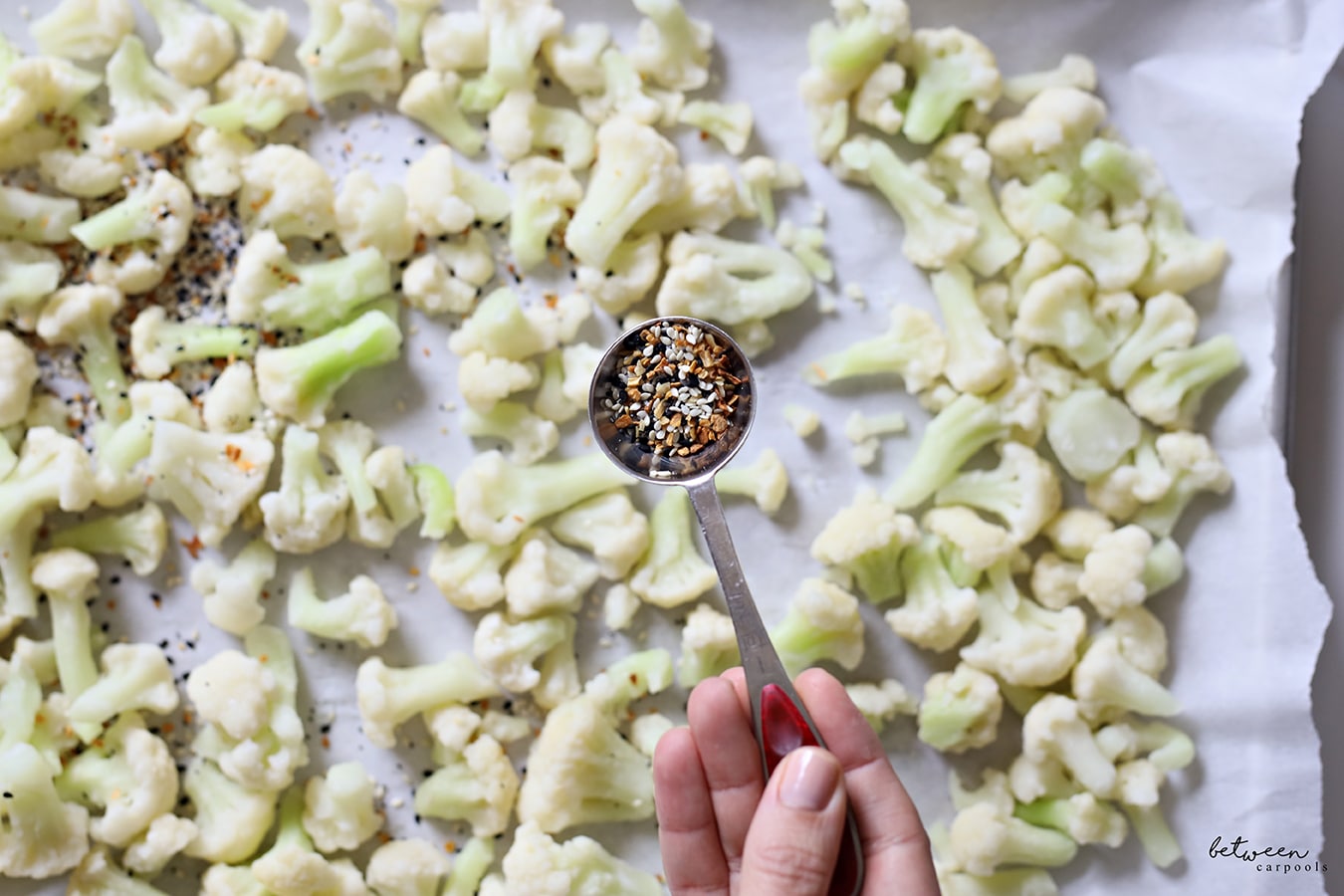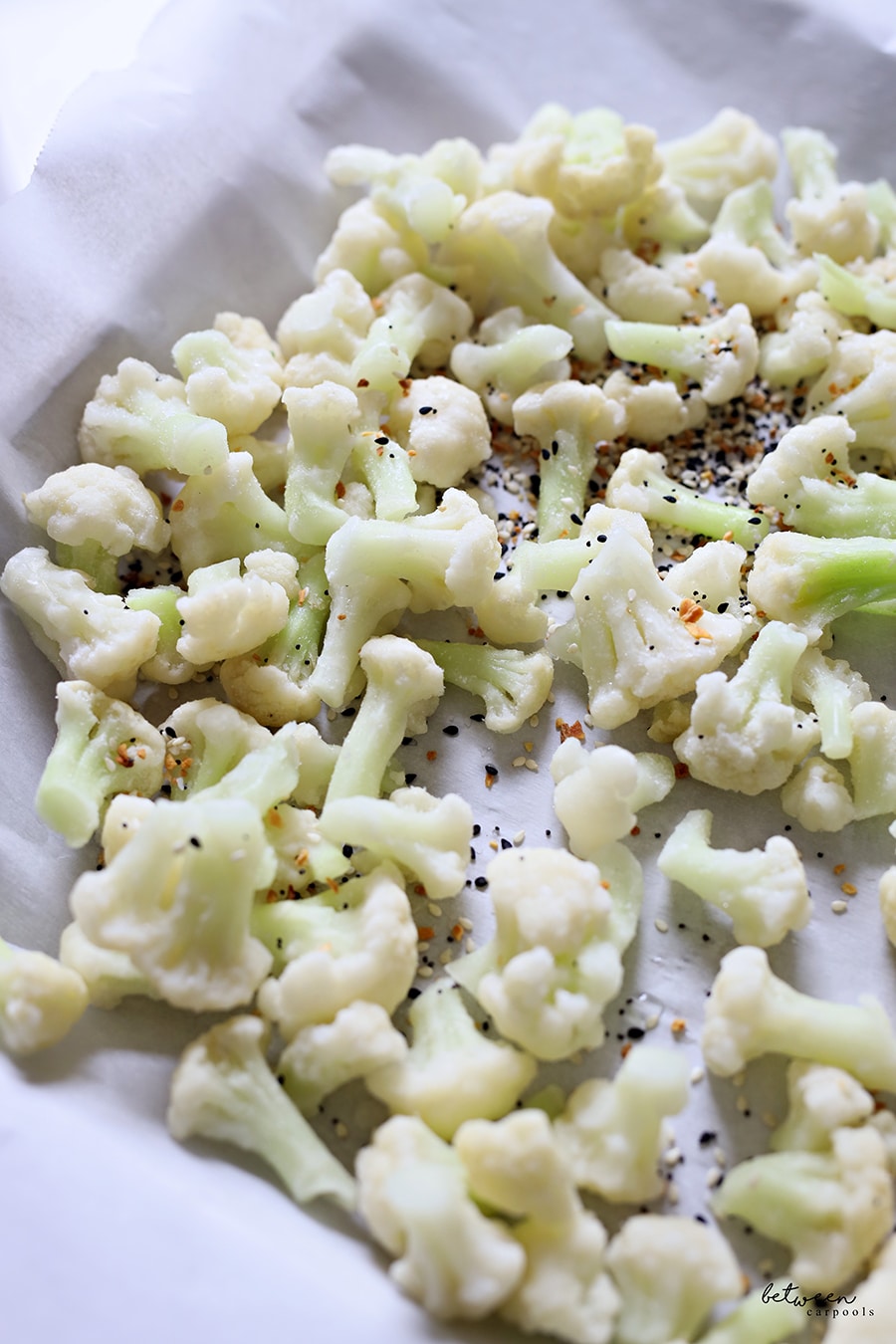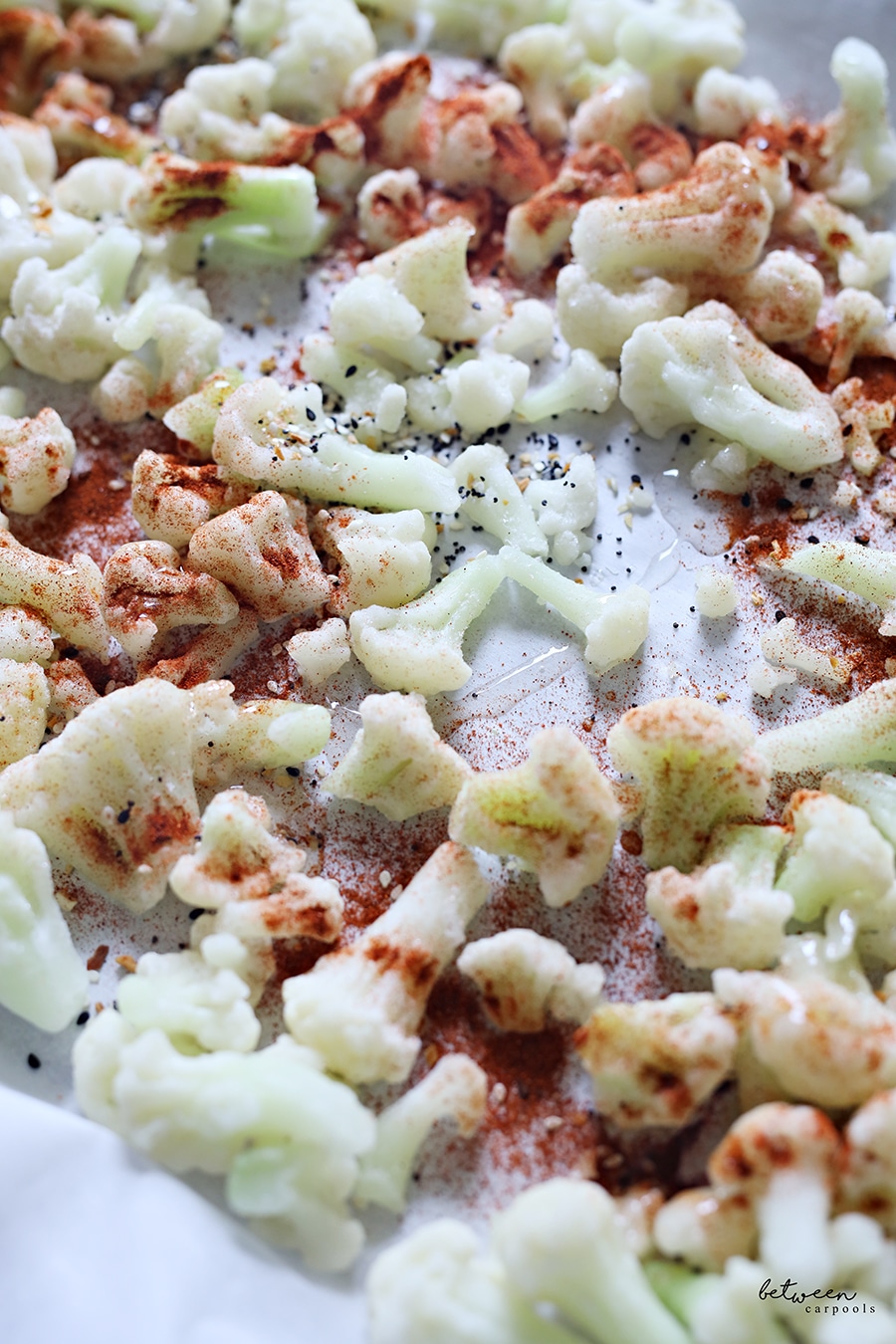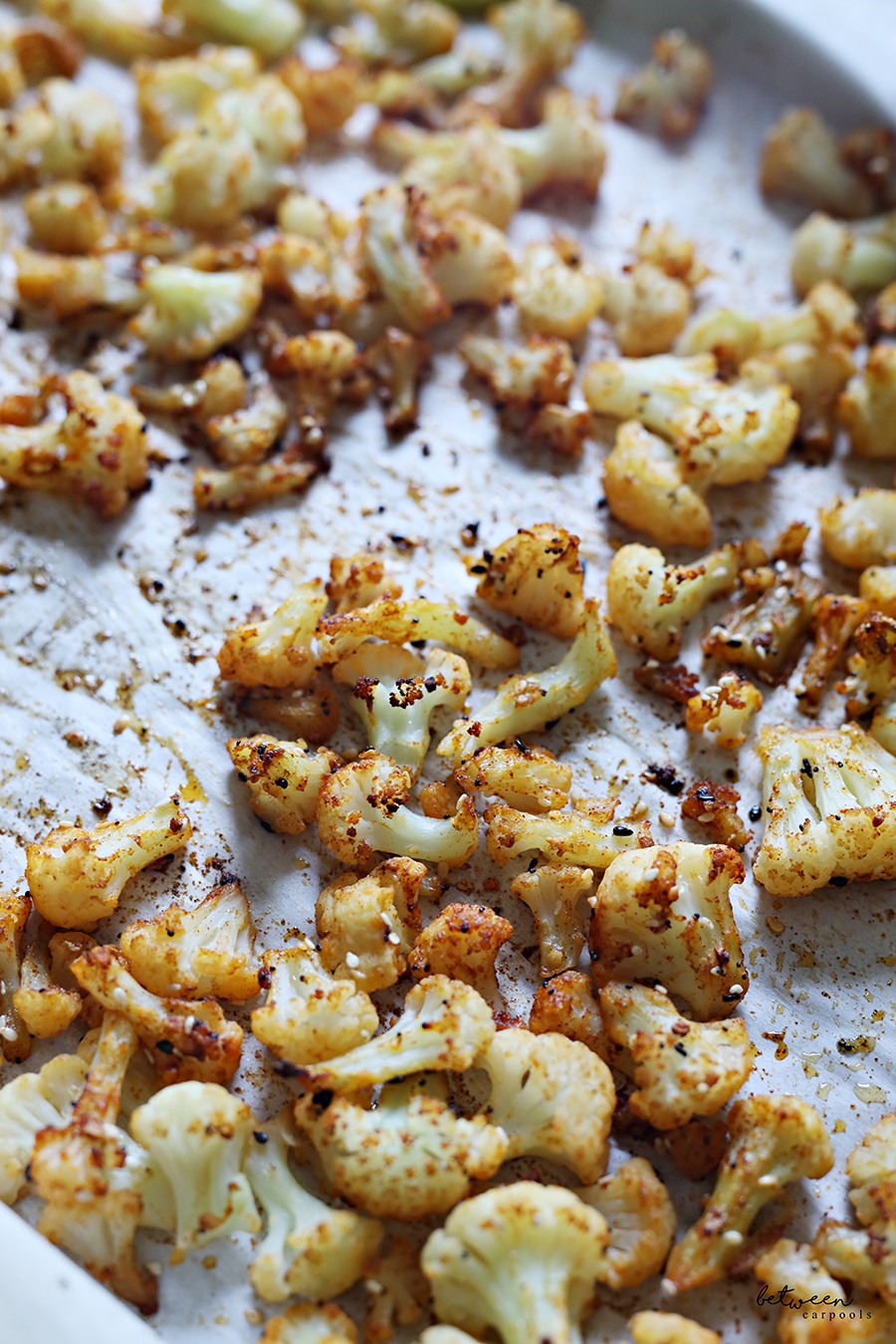 Everything Spice Cauliflower
Ingredients
1 bag frozen mini cauliflower
1 tablespoon Everything Bagel spice
1 teaspoon paprika
2 tablespoons olive oil
Instructions
Preheat the oven to 425⁰F. Lay a piece of baking paper over a baking pan. Spread out the frozen cauliflower. Season with everything bagel seasoning, paprika, and olive oil. Toss to coat. Depending on the brand of bagel spice you use, you may need to season it with more salt to taste.
Roast for 25 minutes.
Serve plain or drizzled with your favorite mayo based dressing (such as Caesar dressing).