This kosher-for-Passover pizza dough recipe will come in handy for more than just pizza
Last year, I decided I wanted to create a Pesach pizza dough. I wasn't happy with the matzah meal-concoction I'd mix together each year to make lehme b'agine (Syrian meat pizzas) each year. I needed something else. I also knew a pizza dough would come in handy over Pesach, especially when feeding my picky eaters.
Somewhere towards the beginning of the process of creating a Pesach pizza dough, I decided: if this was going to be a staple item, I needed to create it using ingredients most people already have on hand, so it can be whipped up quickly, without any advance planning. I spend the day combining different flours and leaveners (and making a big mess in the process)…until I had this result.
The recipe is below, but before we get to that, here are some ways you can use your dough!
Traditional Pizza.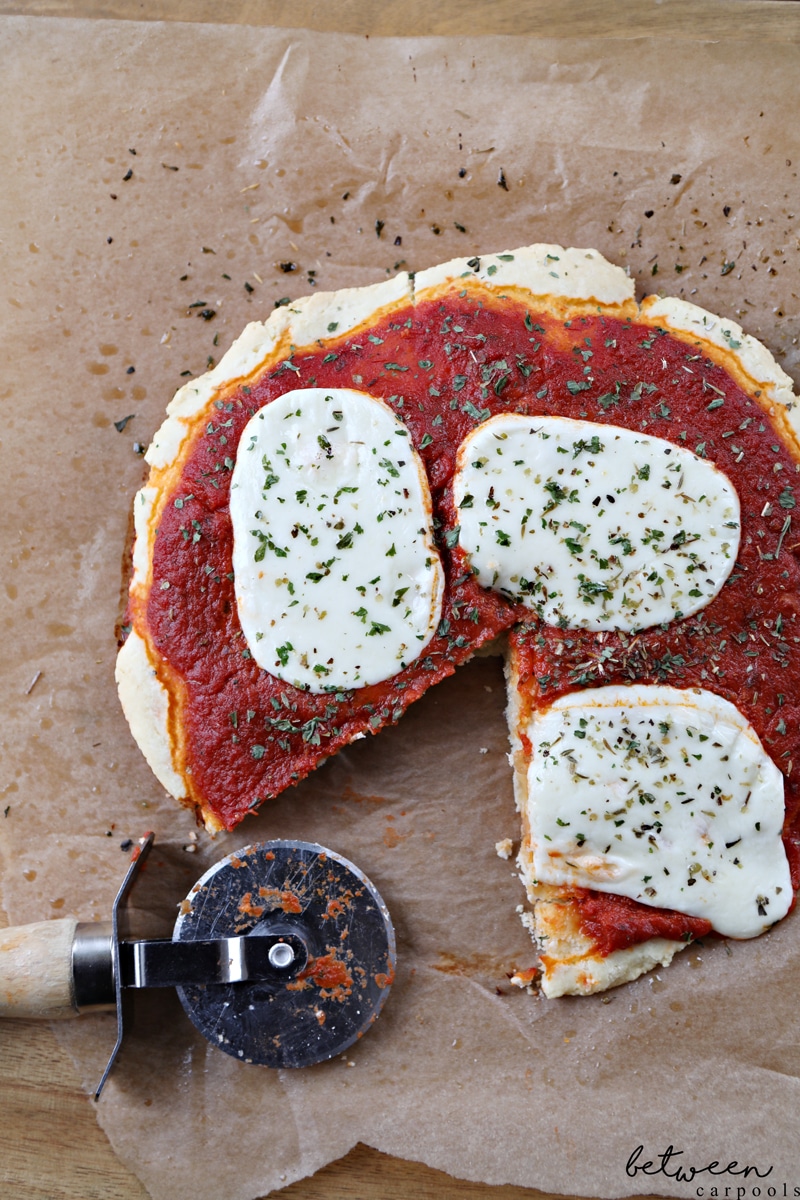 Of course. Just make the dough, top, and bake.
2) Panini Sandwiches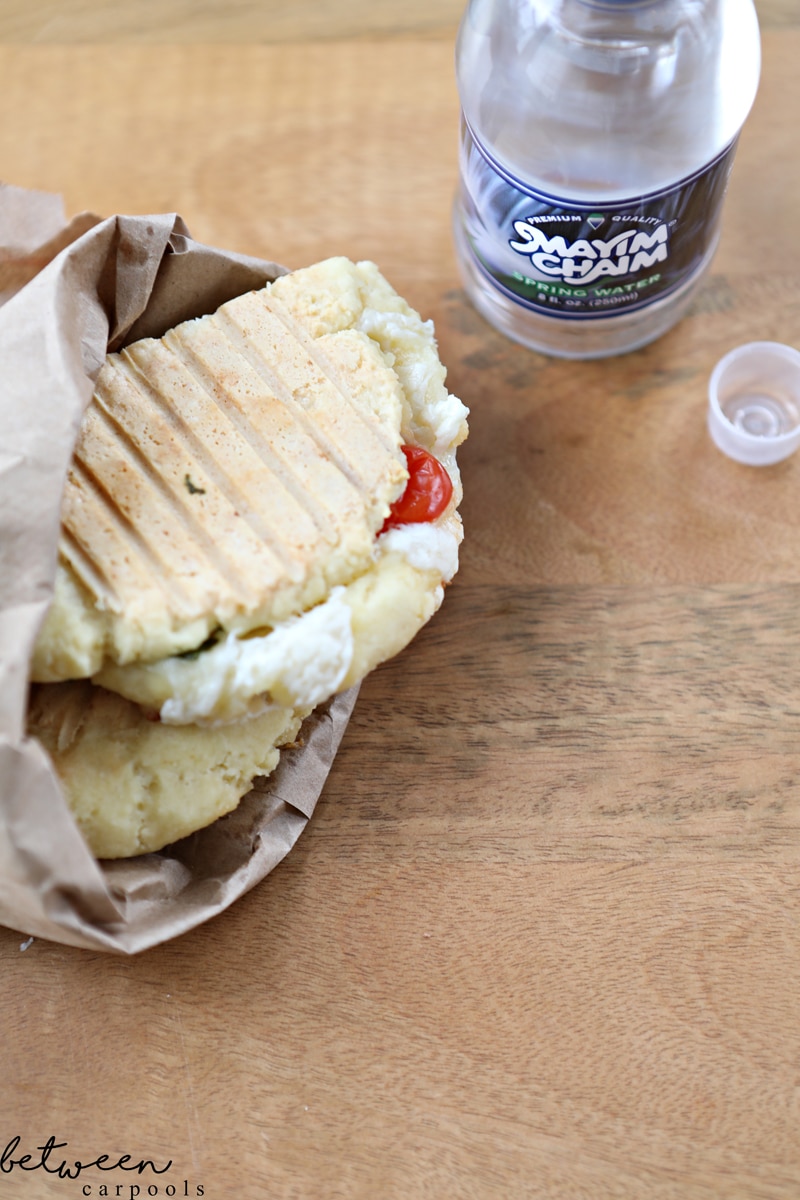 I'm going to invest in a Pesach panini or sandwich maker this year. I think these sandwiches will be perfect to take on Chol Hamoed outings or for easy meals on "erev" days (we have a lot of them this year!). Simply flatten two pieces of dough, add toppings, close, and add the sandwich to a panini maker to bake, just as you would for a standard sandwich. The dough will cook in the panini maker. You can also parbake some "Pesach sandwich bread" (i.e. smaller rounds of pizza dough) ahead of time for quicker sandwich making (see par-baking instructions below).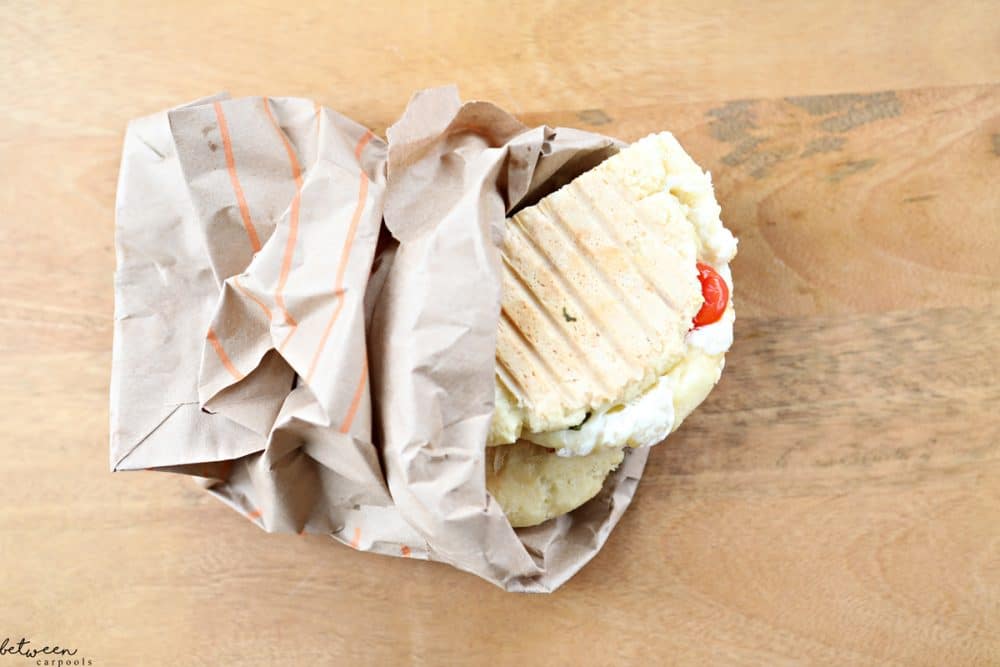 3) Pulled Beef Flatbreads
Want to make a meat pizza, whether as an appetizer for a Yom Tov meal, or as an easy complete Chol Hamoed dinner? Make the Pesach pizza dough, and check out Leah Schapira's instructions here for topping it. Ah…and what about the dairy version? This Parmesan Caesar Flatbread would also make a great Chol Hamoed meal.
4) Lehme B'agine
This is the perfect dough to use for those Syrian meat pizzas that even Ashkenazim love. The meat needs an 18-20 minute cooking time. Shape the dough (either roll and use a cooking cutter, or shape into little balls and flatten with your palm), then add the meat mixture onto the raw dough and freeze. Bake for the complete 18-20 minutes when you're ready to enjoy. If I'm not serving right away, I like to underbake my lehme b'agine by a couple minutes so they don't dry out when I'm rewarming.

Pesach Pizza Dough
Serves:
2 8-inch personal pizza
Ingredients
1 cup potato starch
1 cup almond flour
2 teaspoons salt
3 teaspoons baking powder
2 eggs
¼ cup water
Instructions
Preheat oven to 400ºF.
In a bowl, combine potato starch, almond flour, salt, and baking powder. Mix to combine. Add eggs and mix. Add water, slowly (you may not need every bit), and combine until ingredients come together and have the texture of a real pizza dough. The dough should not be sticky, but rather have a texture that can be easily shaped.
Press dough into 2 (8-inch) round pans (for pizza). (Alternatively, you can shape dough into 1 large rectangle/oval for flatbreads. You can also shape it into mini doughs. See notes for additional instructions)
Par bake for 10 minutes. Add desired toppings and bake for an additional 10 minutes.
FAQ's on Pesach Pizza Dough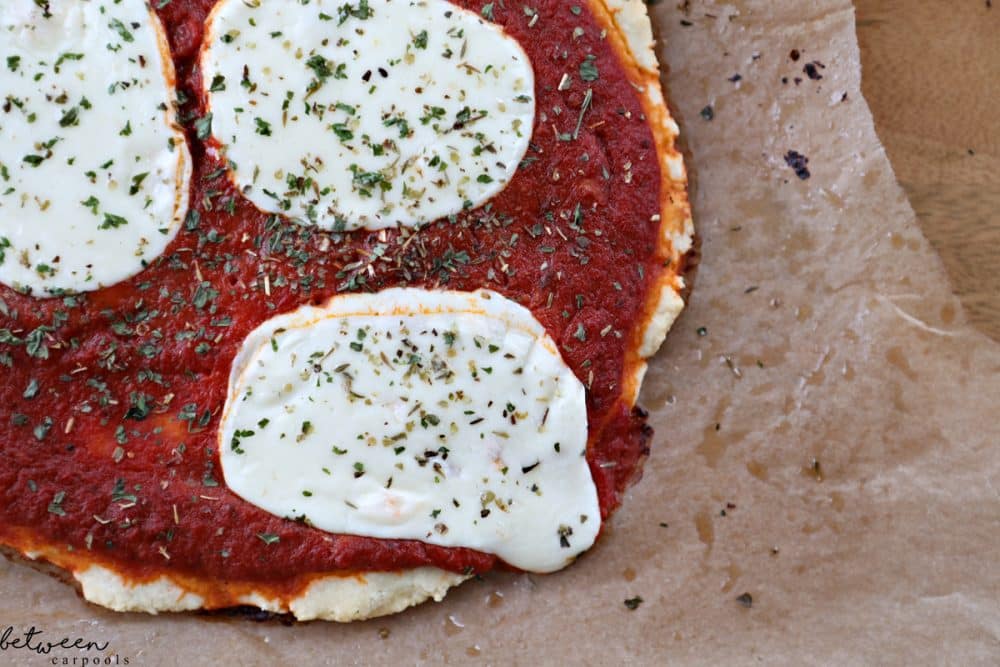 Q: Can I freeze this dough?
A: Yes! Parbake your dough, wrap in parchment paper and then aluminum foil, and freeze. If using for pizza, simply add toppings and bake until cheese is melted. For beef flatbreads, warm the frozen dough for 2-4 minutes, then add toppings and serve fresh.
Q: Can I make this dough ahead and bake fresh?
A: To determine if this dough would maintain its texture in the refrigerator, I wrapped the raw dough in parchment, then aluminum, then stored it in a Ziplock bag. Two days later, I used the dough at room temperature and the texture was still perfect.