We're so excited to bring you lots of table inspiration this Shavuos season… all practical, all doable, and all beautiful. Use code BCP15 for 15% off your Luxe Party order. 
We love bringing you accessible tables, all featuring disposable dinnerware from LuxeParty.com.
Because sometimes all you need is a visual, a little inspiration, and it all simply comes together. 
This time, we invited Devorah Rubin from Adorn Your Table (@adornyourtable) to bring some fresh ideas and looks. 
We love having guests over here on BCP. They arrive with lots of creativity and concepts that we feel we wouldn't have thought of ourselves.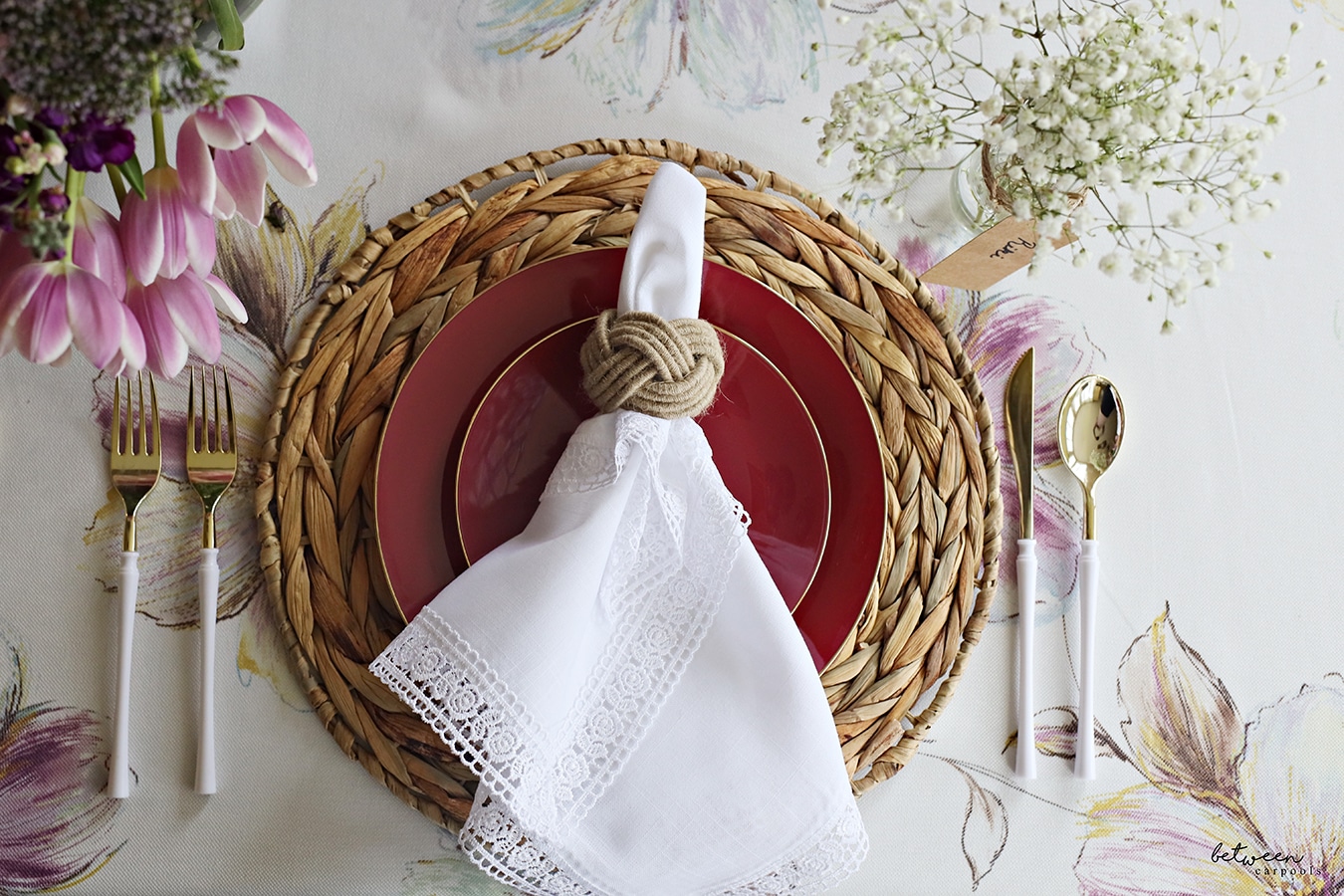 For example, while Luxe Dinnerware comes in so many gorgeous colors, we might not have thought that this Cranberry pairing could look quite this good.
It's too pretty. We keep looking and looking at these photos.
Devorah started off with one of her Adorn tablecloths, but you can achieve an organic look like this using any floral cloth
(match your dinnerware to one of the bold colors in your tablecloth. Luxe has virtually every color nowadays).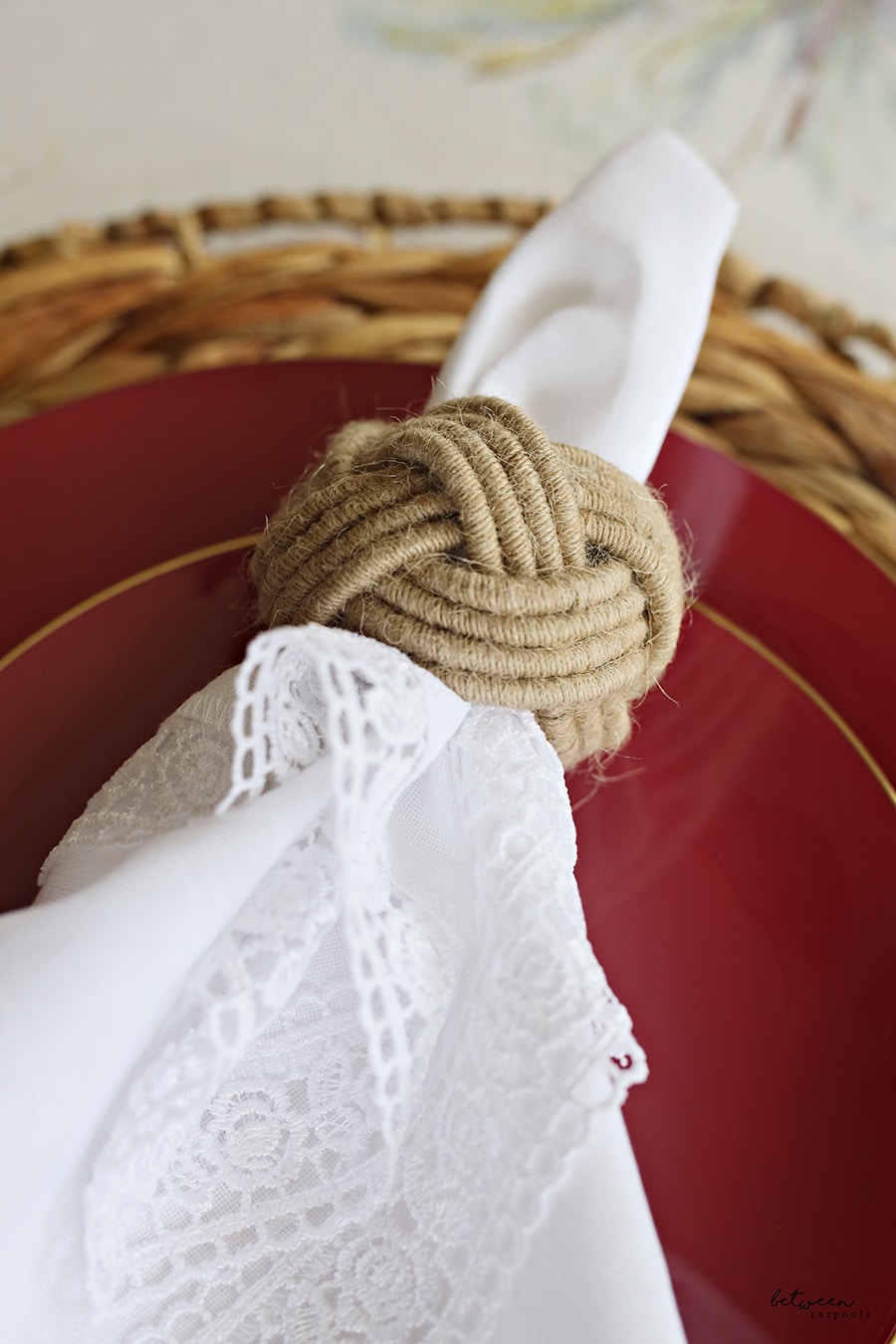 The table setting starts with these woven placemats as a base, the Cranberry dinner and appetizer plates (there's lots of colors that would work…mauve would also be so pretty), and cloth napkins wrapped in these jute burlap napkin rings (really good price on these!).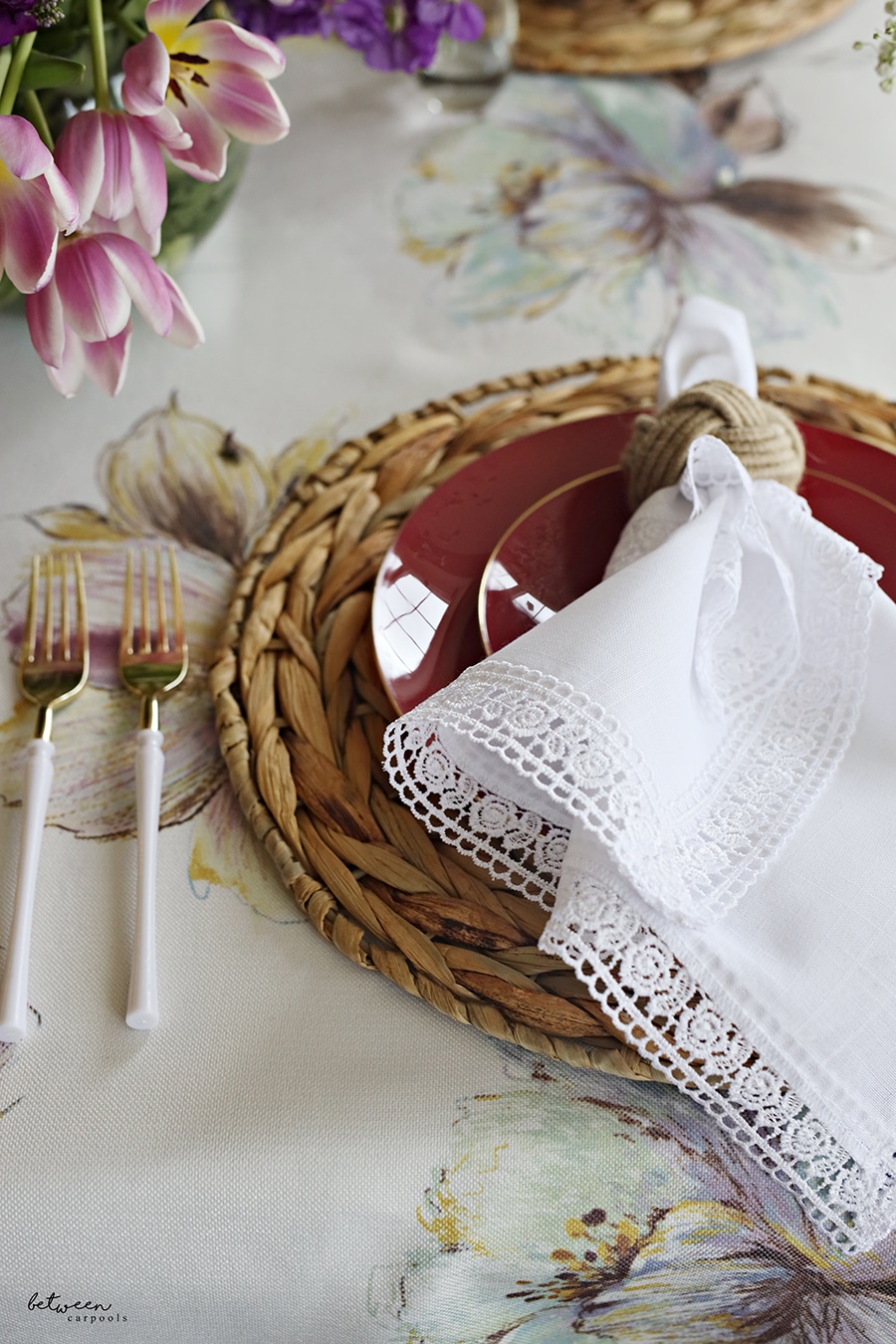 Now about the flatware. These are so special. They're the latest two-tone cutlery from Luxe. They're called "Neo Classic" and they're now available in white/gold and white/silver (more color combos coming soon).
Too pretty to be disposable!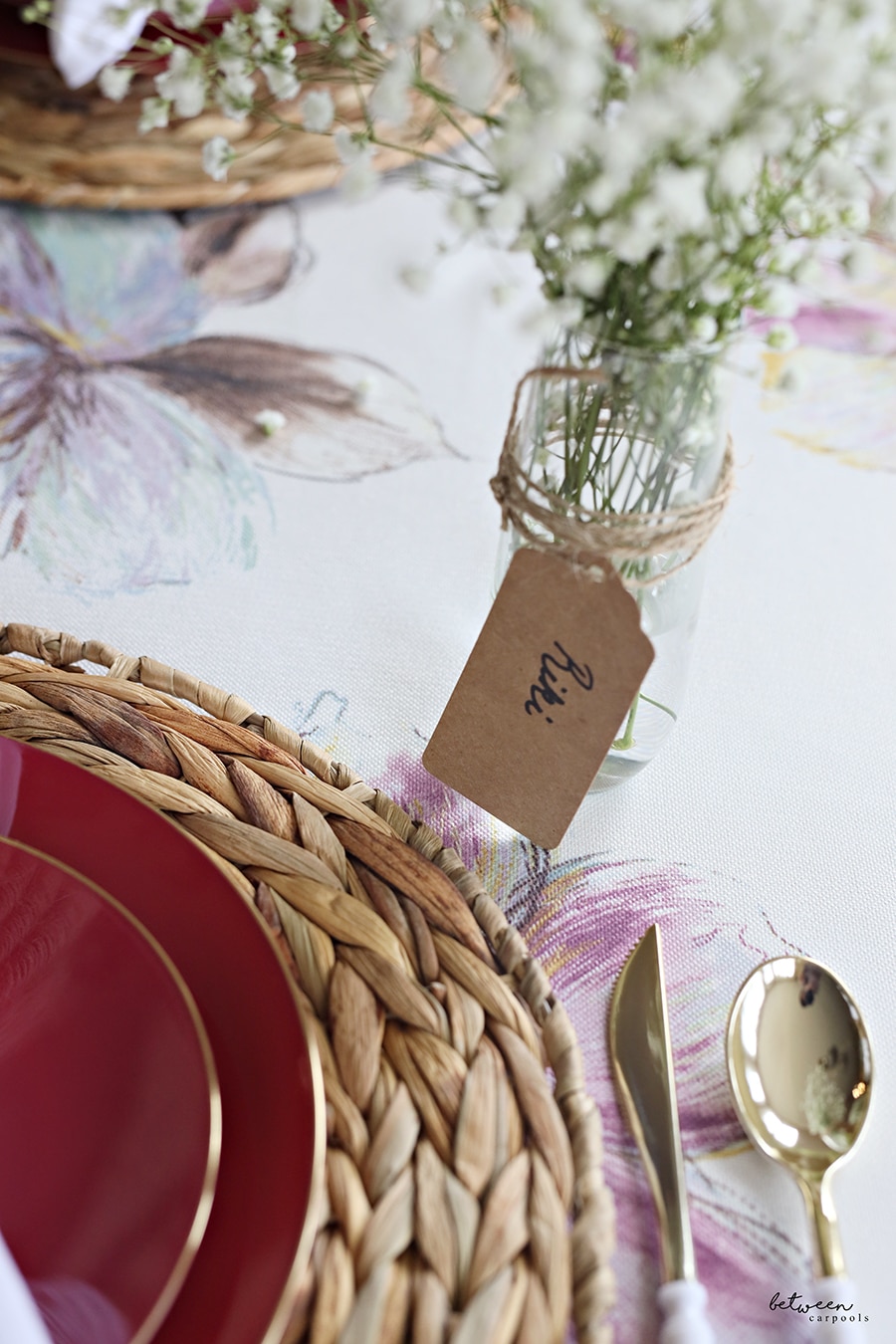 To finish off, each table setting has its own bud vase (stemless champagne flutes) filled with a bunch of baby's breathe and kraft place card tags finish the organic look. 
The centerpiece uses a basic fish bowl vase.
You can see more tabletop ideas from Devorah in this post (note: The post is from 2018 so many items might not be available now).