What if we could make a family favorite dinner even easier? 
Here at Between Carpools we get lots of emails. Some are seeking advice (we do our best, and at times, add those topics to future posts we want to explore), some are taking the time to thank us for a post that helped their day to day or a recipe that was a hit (we love those, and appreciate you taking the time!), and some, are you, our readers, giving us a valuable tip or hack that you realize "oh this is so BCP style!" And we love that too. 
Like when Estee Farrell emailed, telling us how she's been making 9×13 meatballs for forever, she wrote, "It's so easy. There's no pot to clean and the meatballs never get burnt – they are always moist. There's no mess to clean up – because you can throw out the first pan. And you can make multiple trays in your oven at the same time for a meal with lots of people or to freeze for a later time. Great for Pesach too!"
We printed her instructions and at our next meeting we got our thinking caps on. We decided that her version was a bit too similar to our beloved 9×13 Meat Sauce Pasta in our cookbook Dinner Done. But still, we loved the idea. So we kept thinking. 
"What if we did a glazed meatball? Less saucy, something more tangy?" said Leah. And so, we got to work. 
We loved the results because this was a meatball that was tasty enough that the pickiest eater gave a thumbs up and at the same time, it's not a kiddie-only food only. The adults in our homes liked them too. 
In her original recipe, Estee used a mix of ground chicken and beef (keeps the meatballs moist) and she likes to add pureed vegetables to the mix (sneaky!) which she promises the kids don't even notice. The vegetables that work well are spinach, onions, peppers, garlic for flavor, cauliflower, squash… Estee recommends pureeing them in a food processor first. When using the puree, remember to add a bit more breadcrumbs to the mix, to help it bind.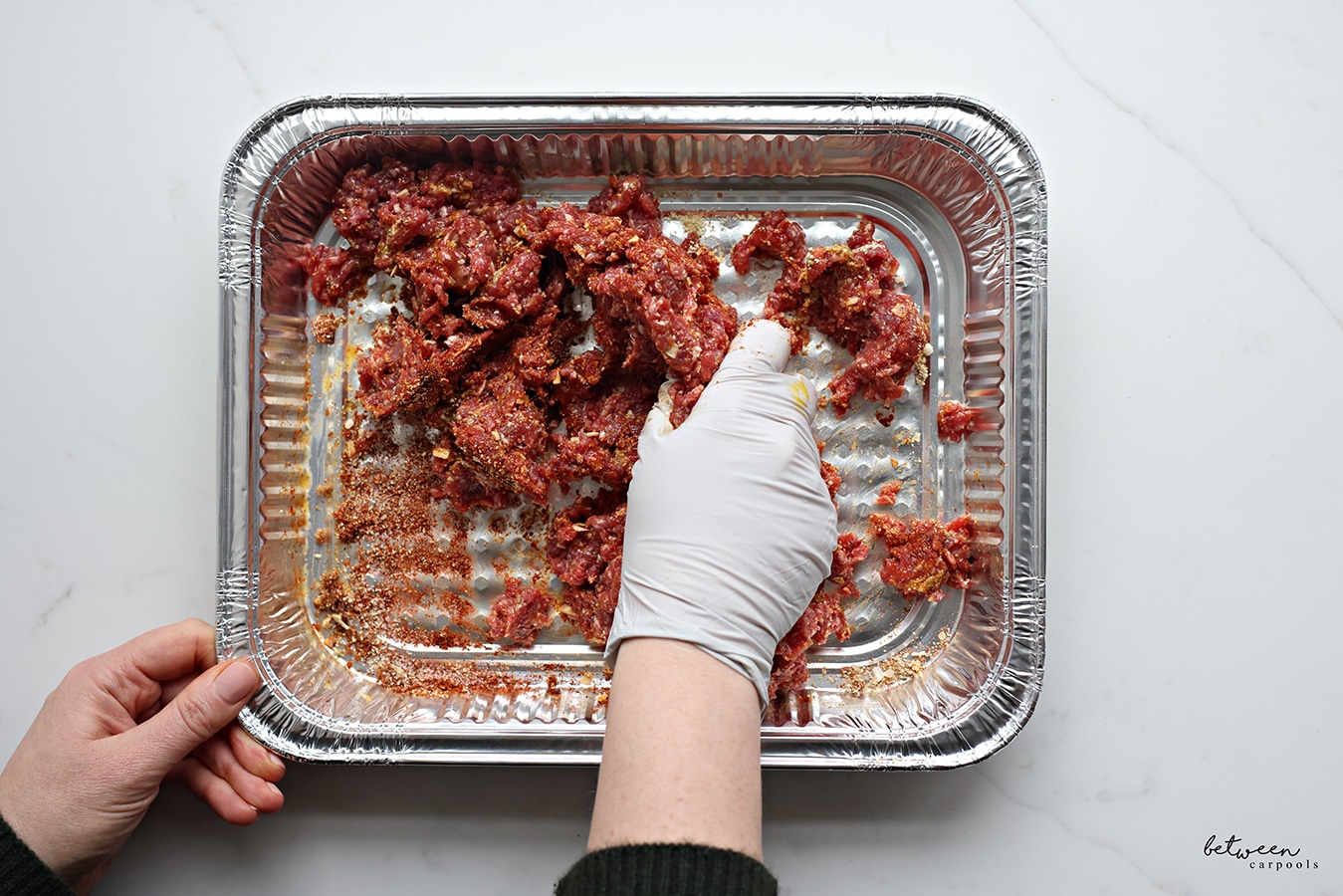 And yes, you can make the mixture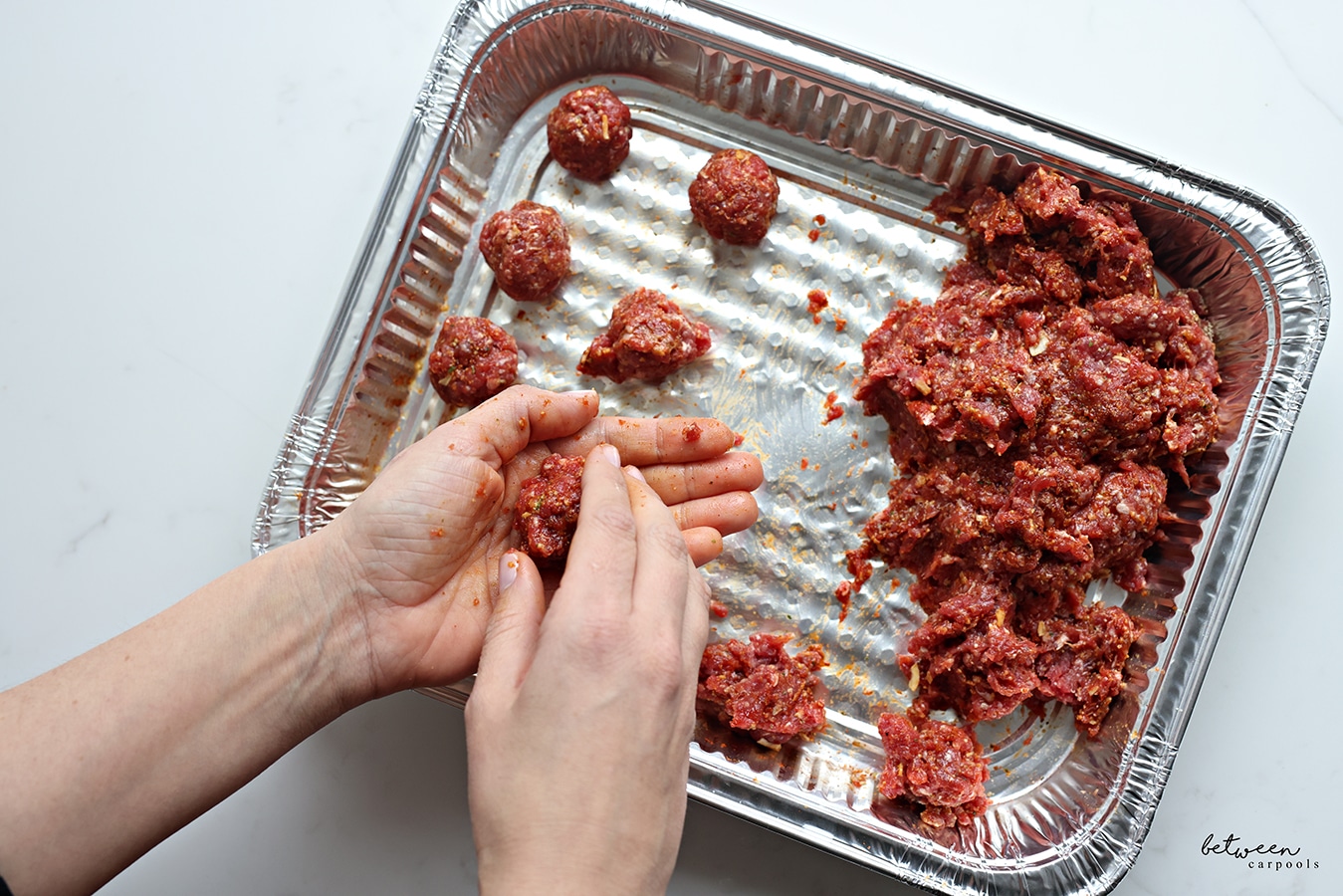 and form the balls all in the 9×13 pan!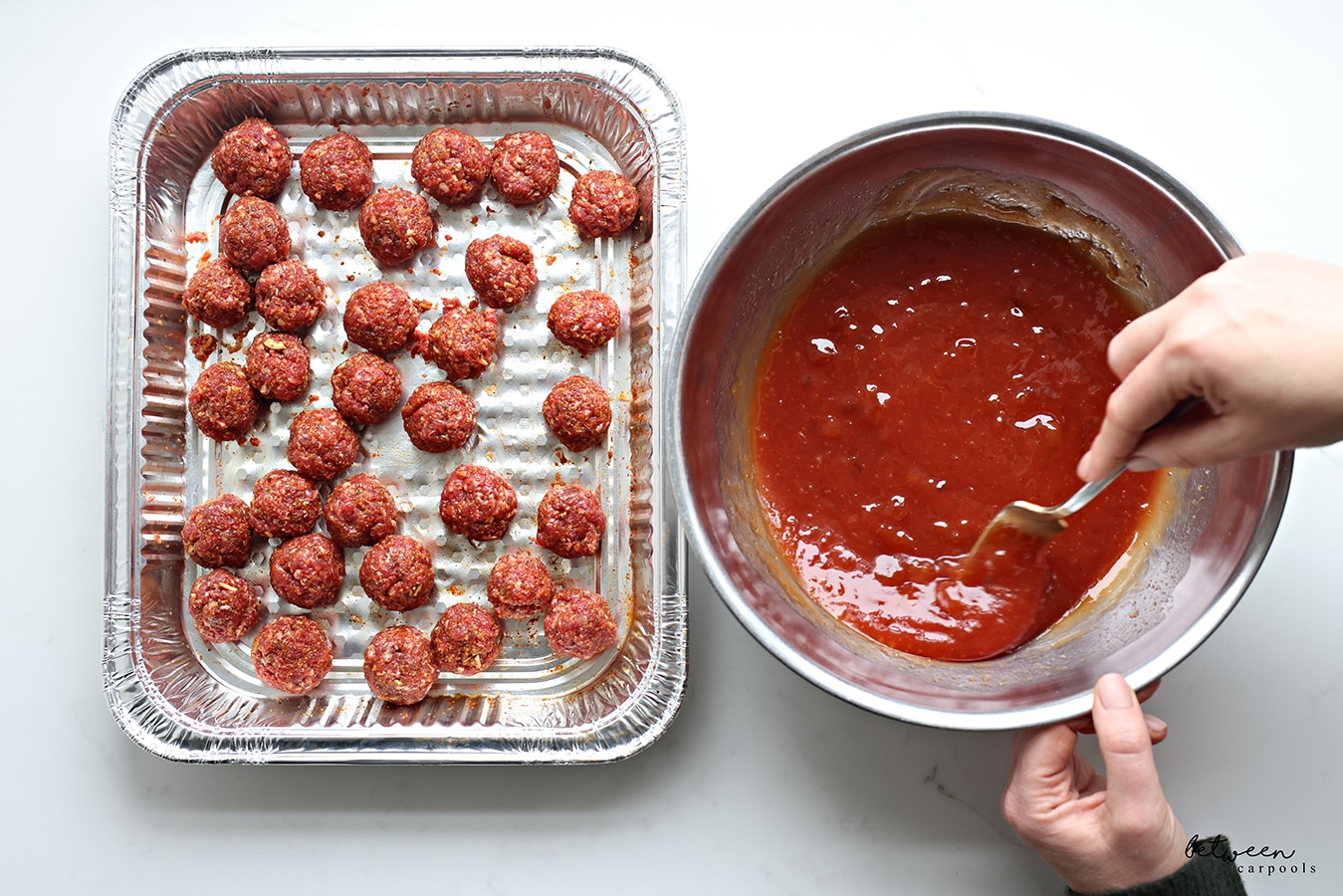 After forming the meatballs,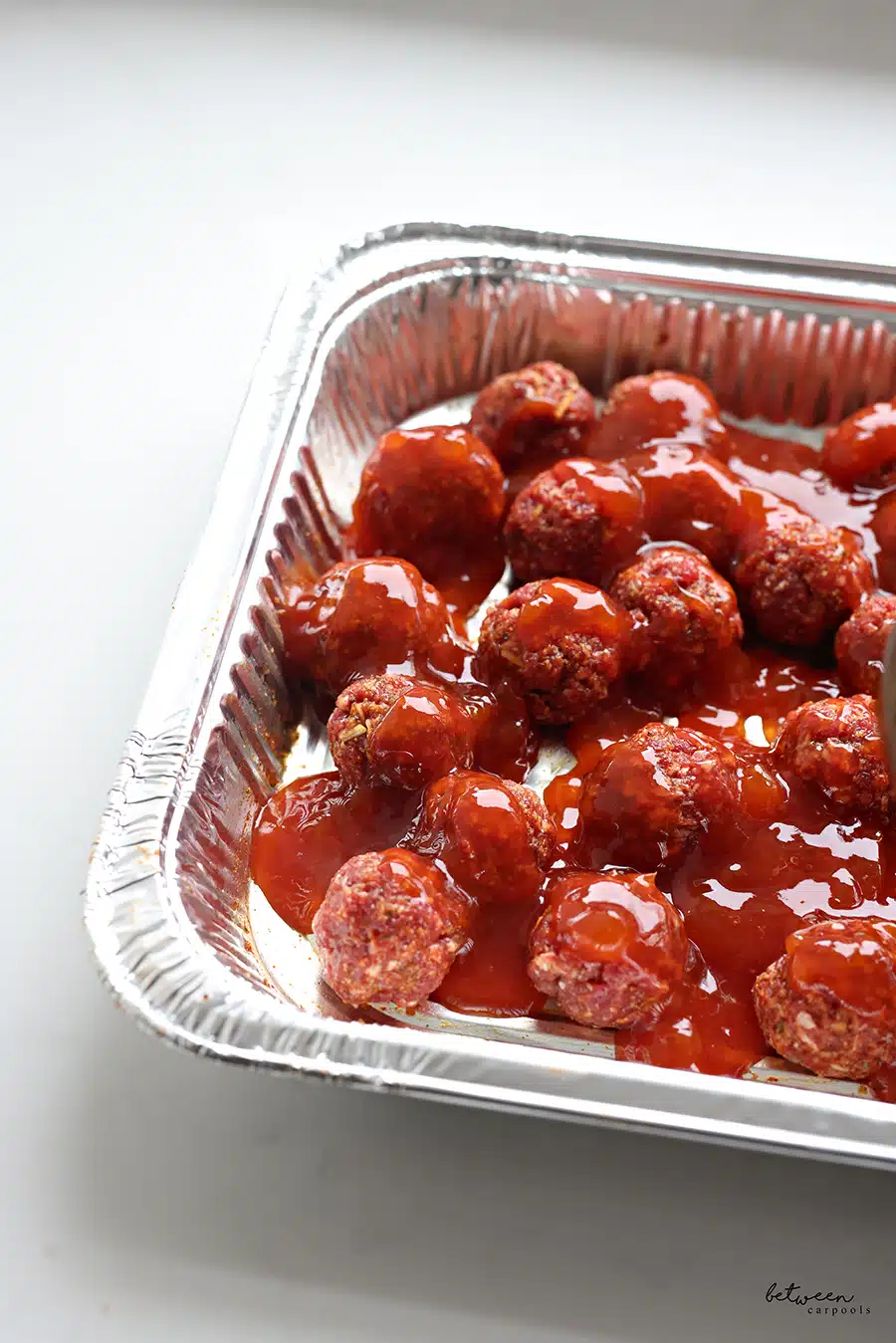 just pour the sauce over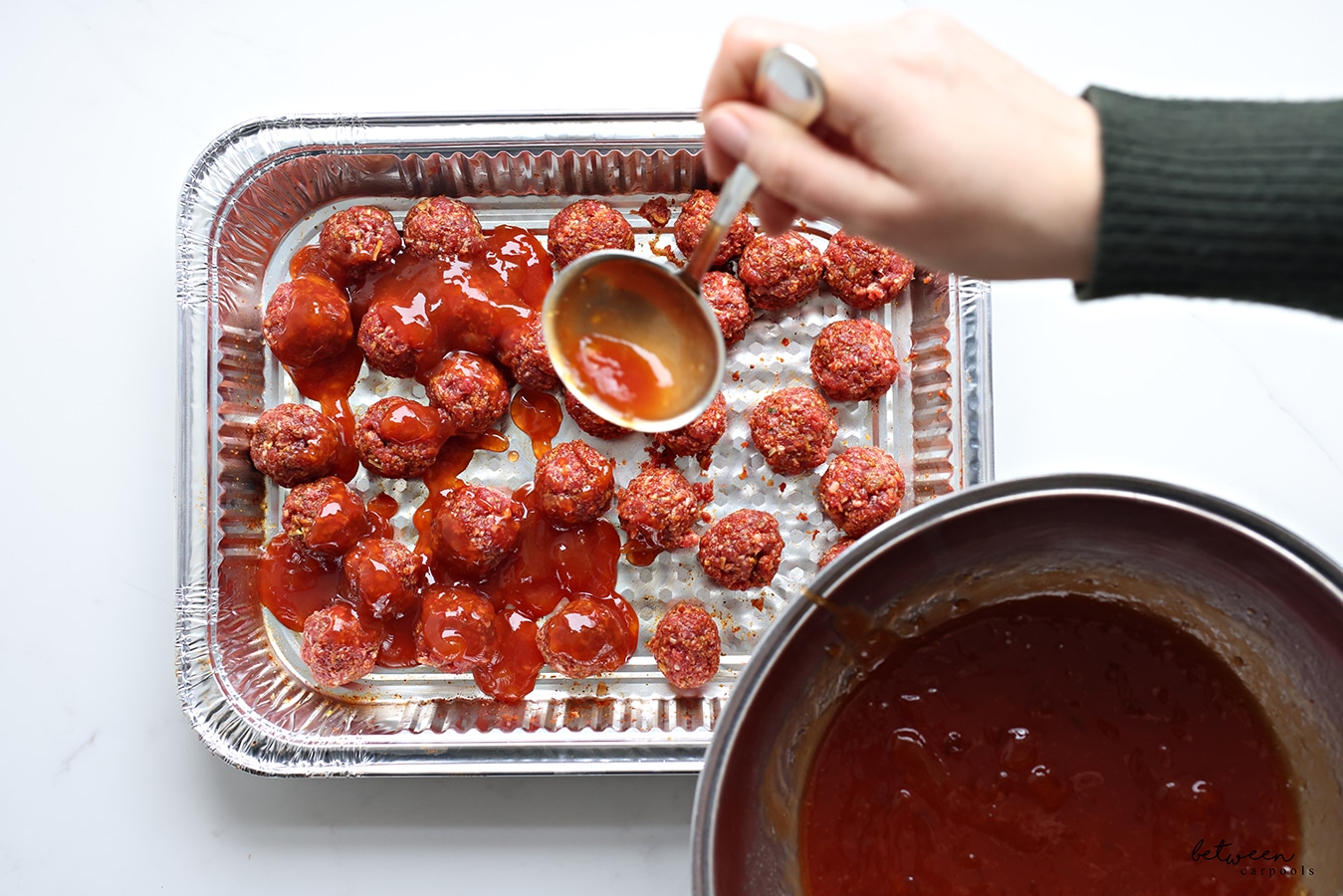 (yeah, we used a separate bowl to mix the sauce…couldn't figure out a way around that),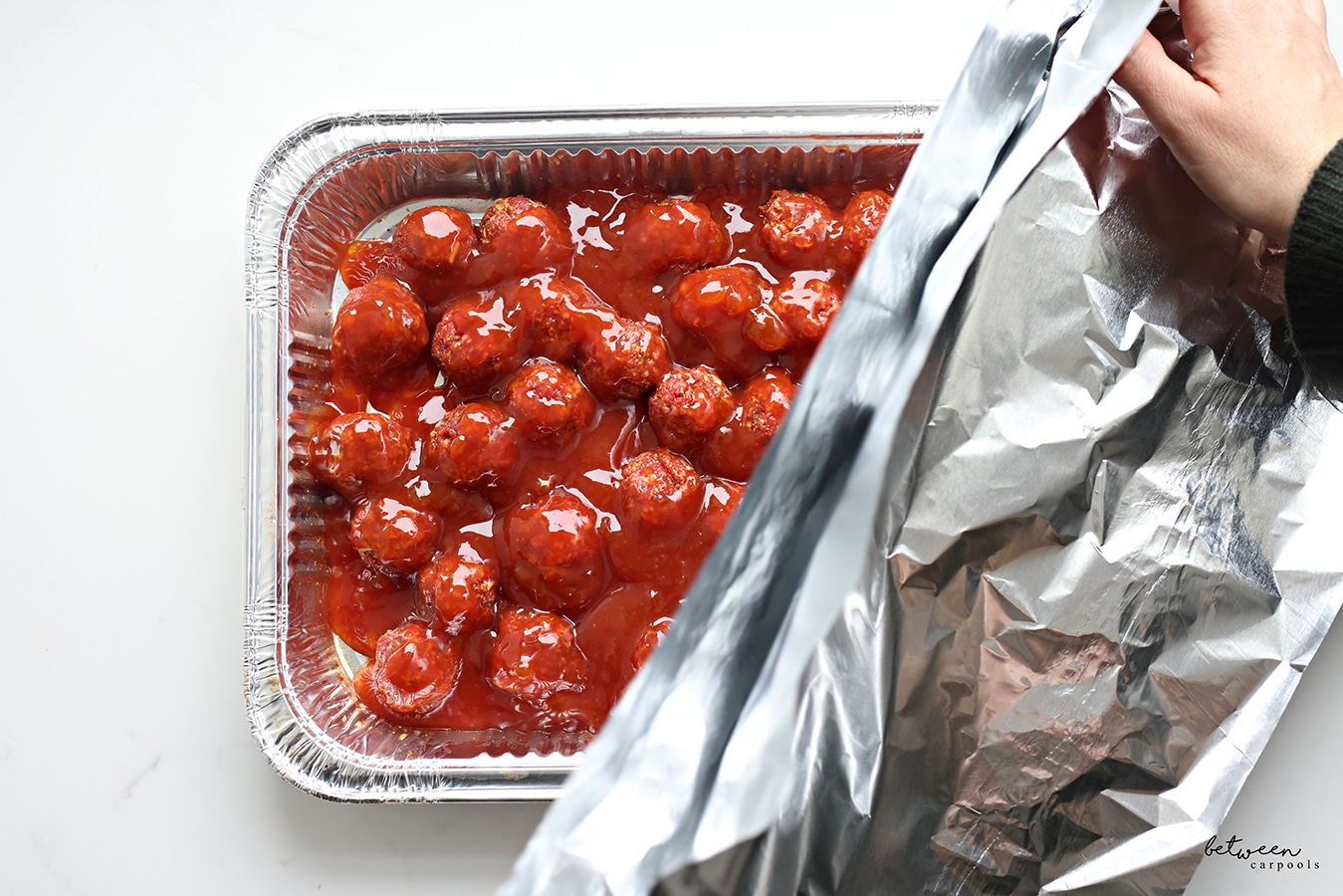 cover and bake!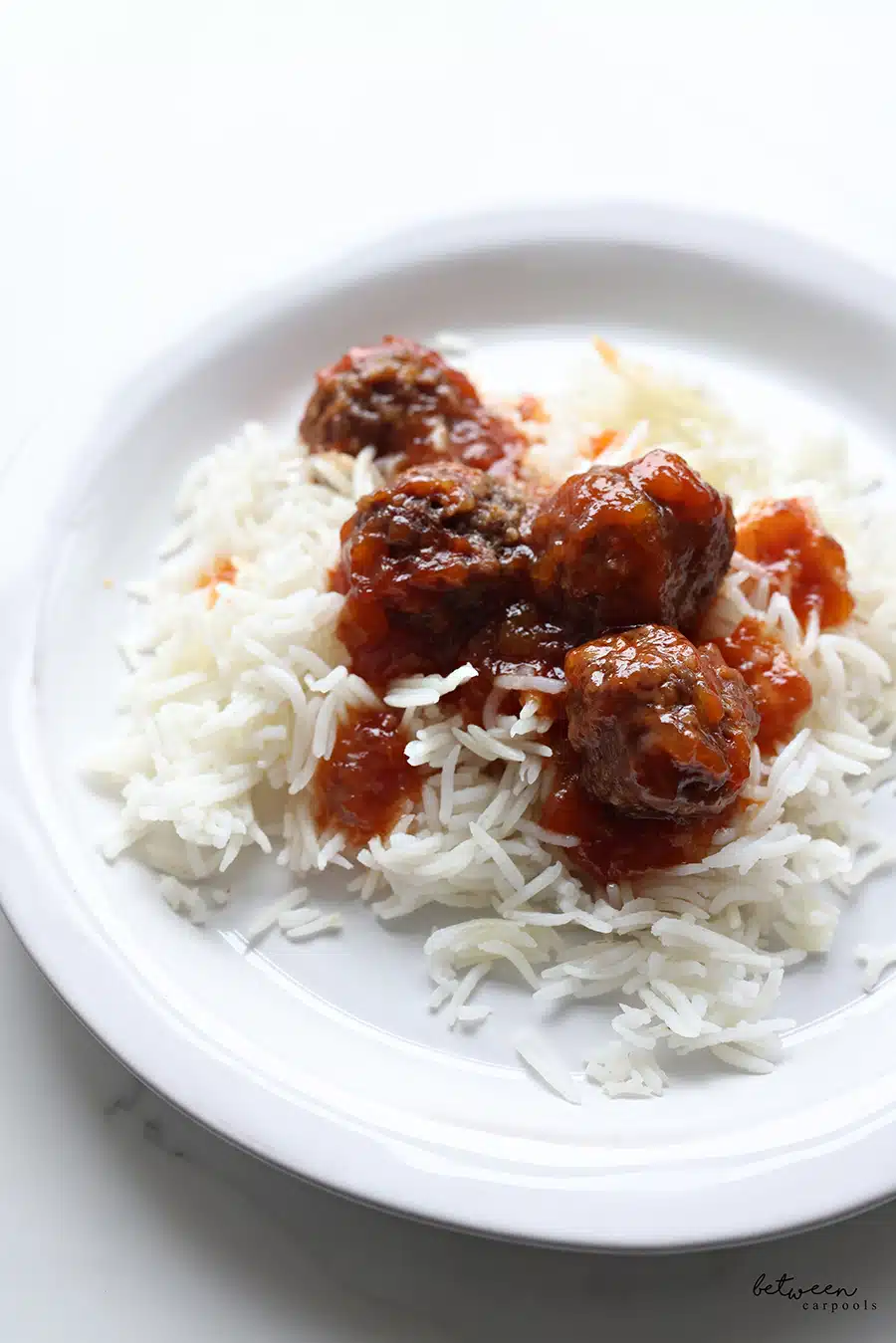 They're great over either rice or pasta.
Now, for the recipe:
Recipe adapted from Victoria and Leah's Passover Made Easy cookbook.

Meatballs
Ingredients
Meat Balls:
1 lb ground beef
2 teaspoons paprika
1 teaspoon brown sugar
½ teaspoon salt
1 tablespoon dried minced onion
1 large egg
1 tablespoon oil
3 tablespoons breadcrumbs (plain or seasoned)
½ teaspoon coarse black pepper
Sauce:
1 cup ketchup
1 cup apricot jam
½ cup water
1 teaspoon soy sauce
Instructions
Preheat oven to 350F.
Combine all meatballs ingredients. You can do this all directly in the 9x13 pan. With damp hands form into 30 small meatballs.
Combine all sauce ingredients in a bowl. Pour over the raw meatballs. Cover and bake for 1 hour.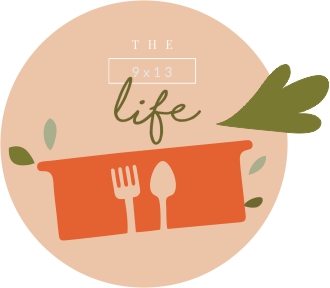 Try our guilt-free spaghetti squash meatball recipe!