It doesn't take any extra work. But it adds a whole lot of extra flavor. Tomato Confit is our new favorite addition to the table. 
Originally this recipe began as a way to get rid of an extra box of grape tomatoes in the fridge. Then it was so loved that we now buy a box just to make this tomato confit for Friday night. It takes 2 minutes to prepare, adding a gourmet touch to your meal with no effort.  Add some warm challah and you may not need anything else to eat for the meal.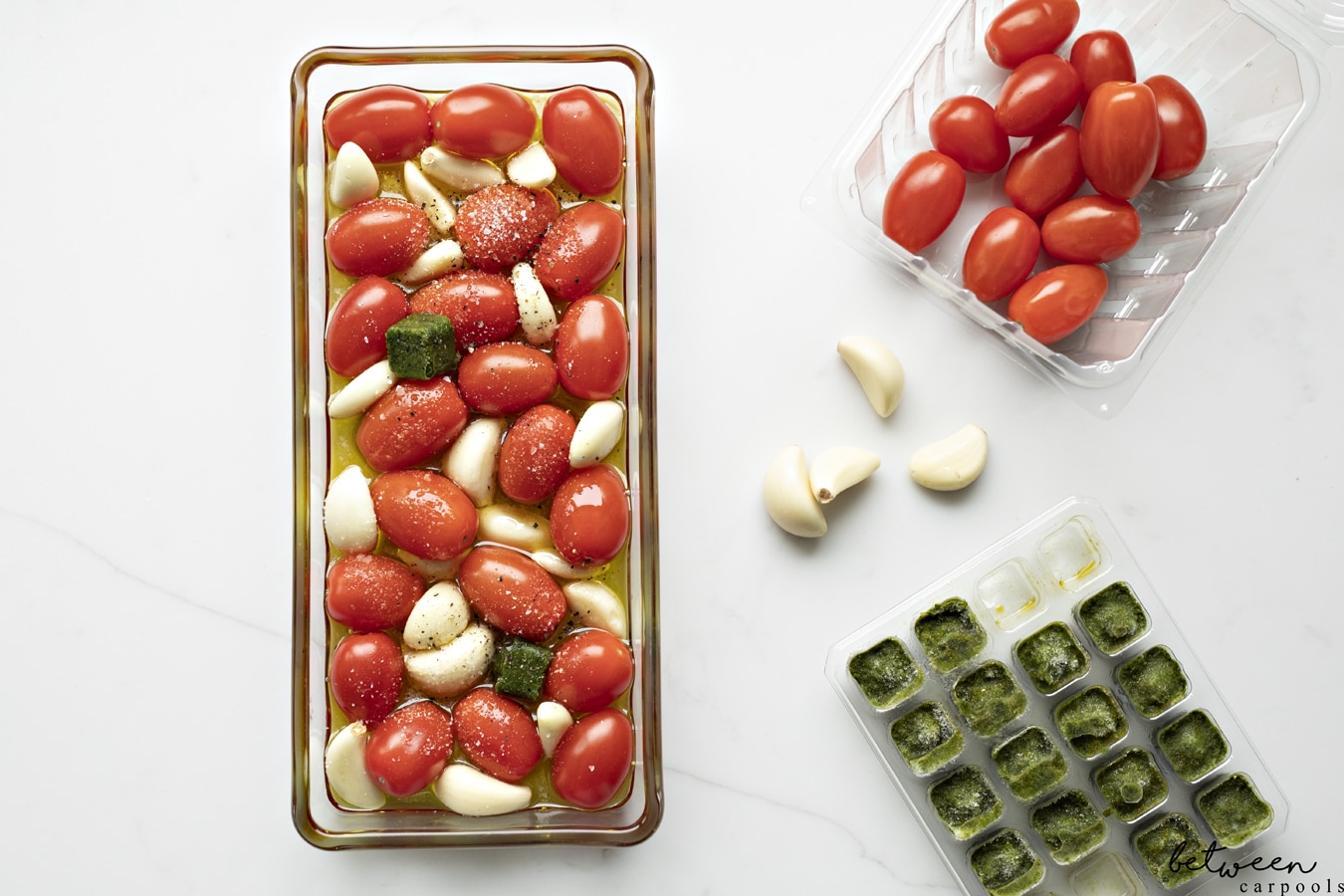 Start with a Pyrex or disposable container. Add as many tomatoes that fit the bottom of the pan. Add lots of peeled garlic cloves. Add 2 cubes of frozen parsely (or fresh if you have fresh, but we're going with easy-last-minute-kind-of-recipe here) Cover with olive oil halfway up the tomatoes. Sprinkle with some salt and black pepper. If you have coarse salt, use that! 
Cover tightly and place in oven at 350⁰F for 45 minutes or until garlic is soft. Uncover, raise temperature to 450⁰F (or broil) and cook until edges are crispy. Serve warm.