It couldn't be simpler and couldn't be better. All it takes is a little chopping…that's why I call it the Chop Chop Salad.
Dishes that use simple ingredients sometimes simply the best. There's one thing that's super important though: whenever you see a recipe with few ingredients, it's important to always make sure that each ingredient is fresh and of good quality, and don't make substitutions! For example, in a recipe like this chop chop salad, don't use English cucumbers in place of the Persian cucumbers.  Why? Because when a recipe is so basic, every ingredient matters. This is the perfect salad for Shalosh Seudos or Sunday morning brunch. Think of it as a classic Israeli salad, updated.
You know how rippled potato chips taste different than regular potato chips? Same with this salad. You'll want the tomatoes and cucumbers diced as evenly and finely as possible.  That's what makes it taste so good!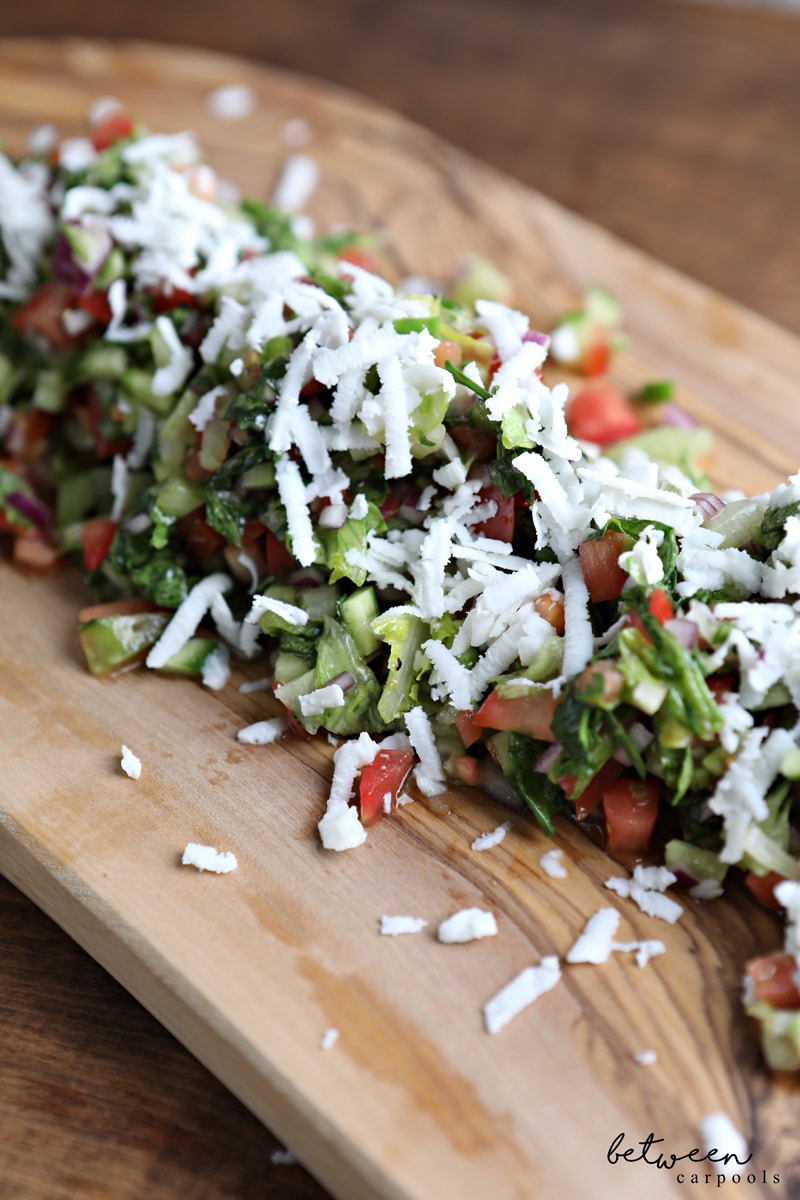 Chop Chop Salad:
Ingredients
Chop Chop Salad:
4 cups lettuce, finely chopped into thin strips
2 tomatoes, finely diced
2 Persian cucumbers, finely diced
2 tablespoons parsley, finely chopped
½ medium red onion, finely diced
Feta cheese, grated
Dressing:
2 tablespoons lemon juice
1 ½ - 2 tablespoons olive oil
½ teaspoon salt
⅛ teaspoon pepper, if desired add more to taste
Instructions
Right before serving, combine the lettuce, tomatoes, cucumbers, onion, and parsley with the dressing. Grate the feta cheese on top.