For this latest BCP product, we teamed up with the label king, Label Land, to solve the laundry sorting confusion once and for all.
Do your daughters' shells all end up in the wrong drawers because they all look the same? What about your son's tzitzis? And socks, oh my! Are your kids accustomed to searching through their siblings' drawers for their belongings? Do mornings sometimes get too hectic because one child's pants are all hanging in another's closet?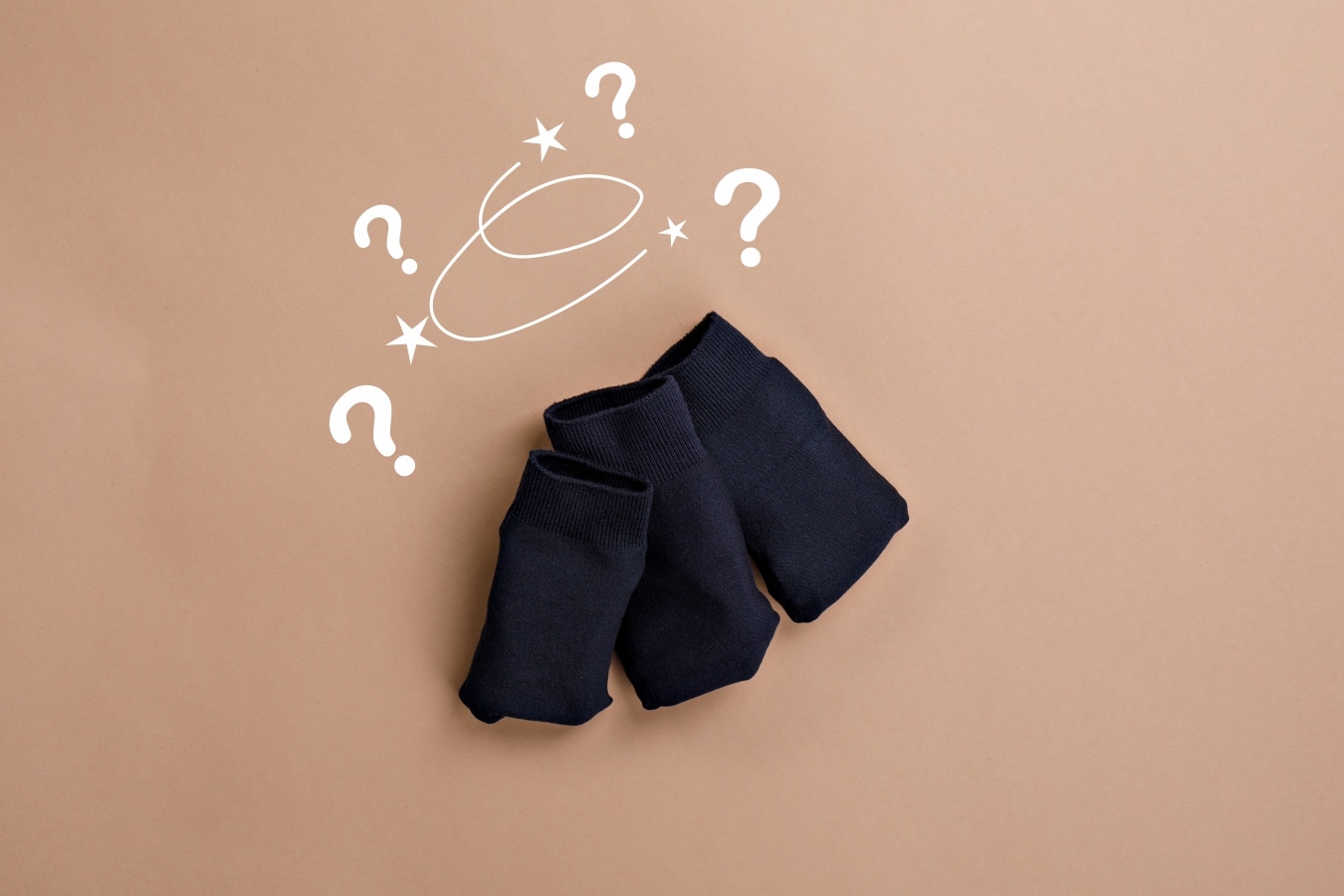 We wished there was a way to make it super clear what-belonged-to-who. Size isn't always an indicator (every brand runs differently and often sizes are hard to find on the clothing, if they're labeled at all).  What if each child was assigned another color, and every piece of clothing had a color coordinated dot? All items with the blue dot go in Yitzy's drawers, all items with the purple dots belong to Rachelli.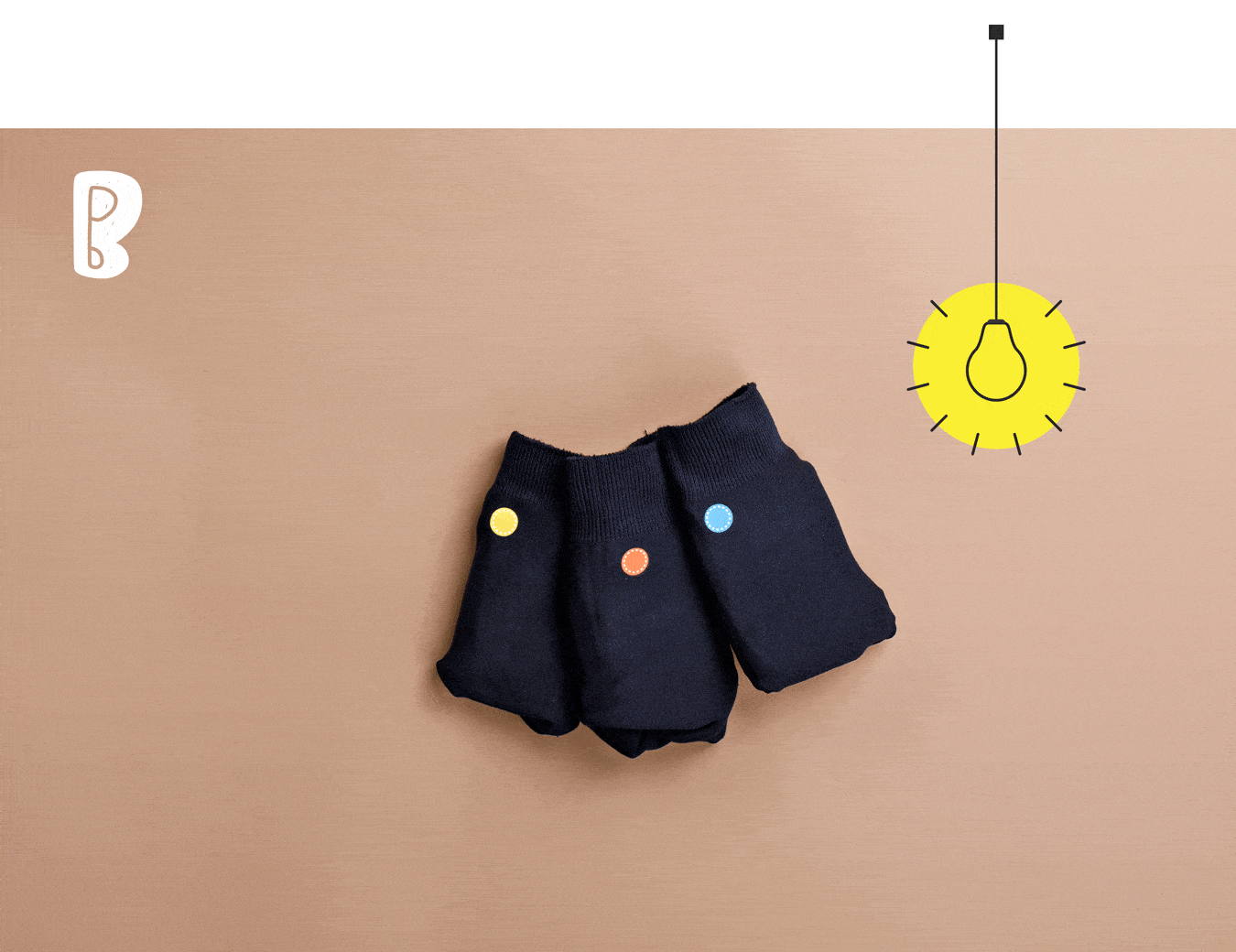 In a collaboration with Label Land, the source you've come to rely on for all your camp labels, we now present to you…Sticky Dots and Clothing Dots! (Psst: We've ironed these Dots onto the inside of the socks because that's what shows when they're folded! More instructions to come!).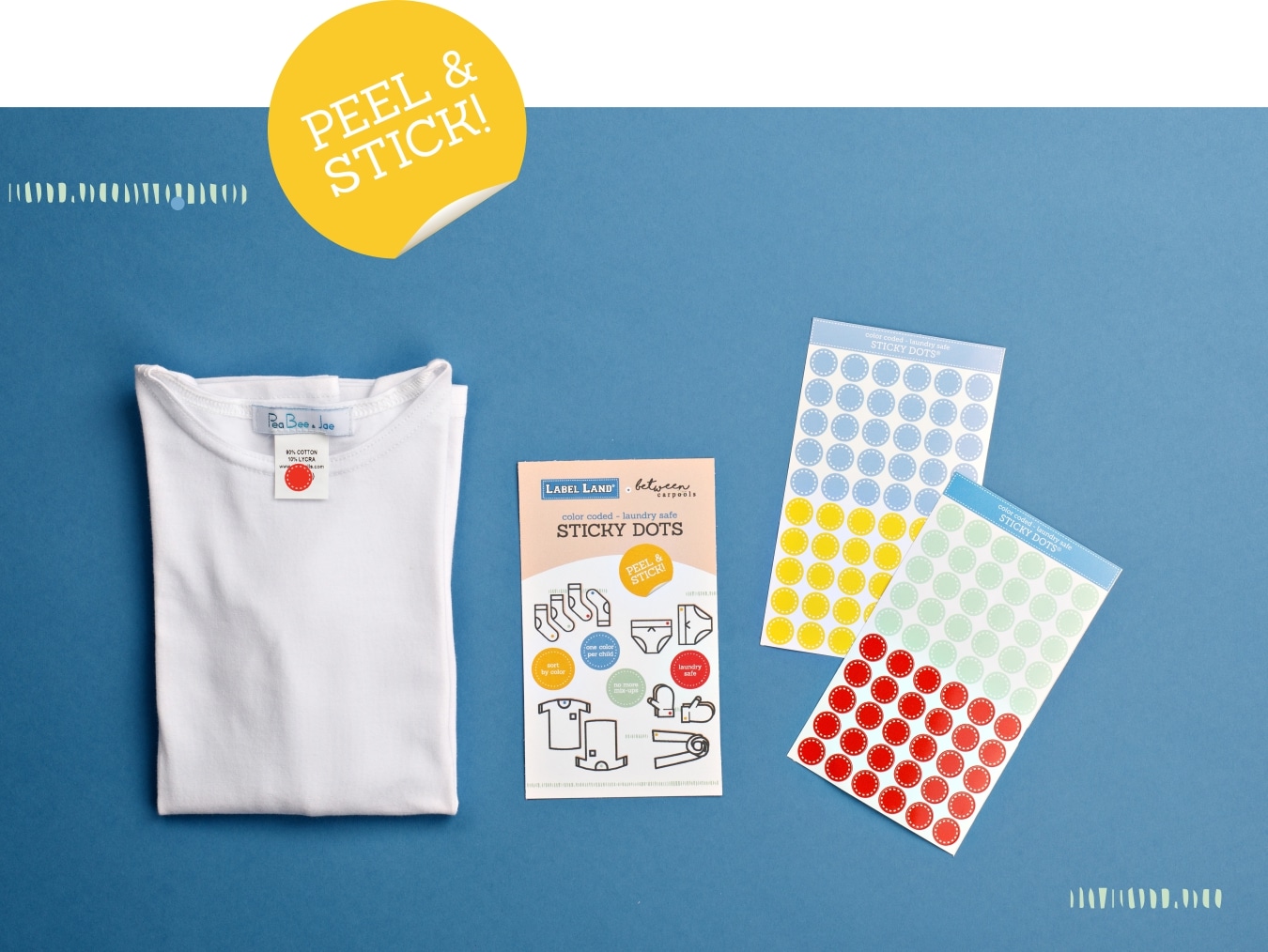 Sticky Dots are the easiest to use. Just peel and stick them onto the labels of clothing. This isn't your everyday label! These groundbreaking stickers are made of a special material that's laundry-safe and won't wash off or wear out. But what if your clothing doesn't have a tag? That's why we also have Clothing Dots. Just iron them into place (top with a piece of parchment paper); each label takes 15-20 seconds to affix.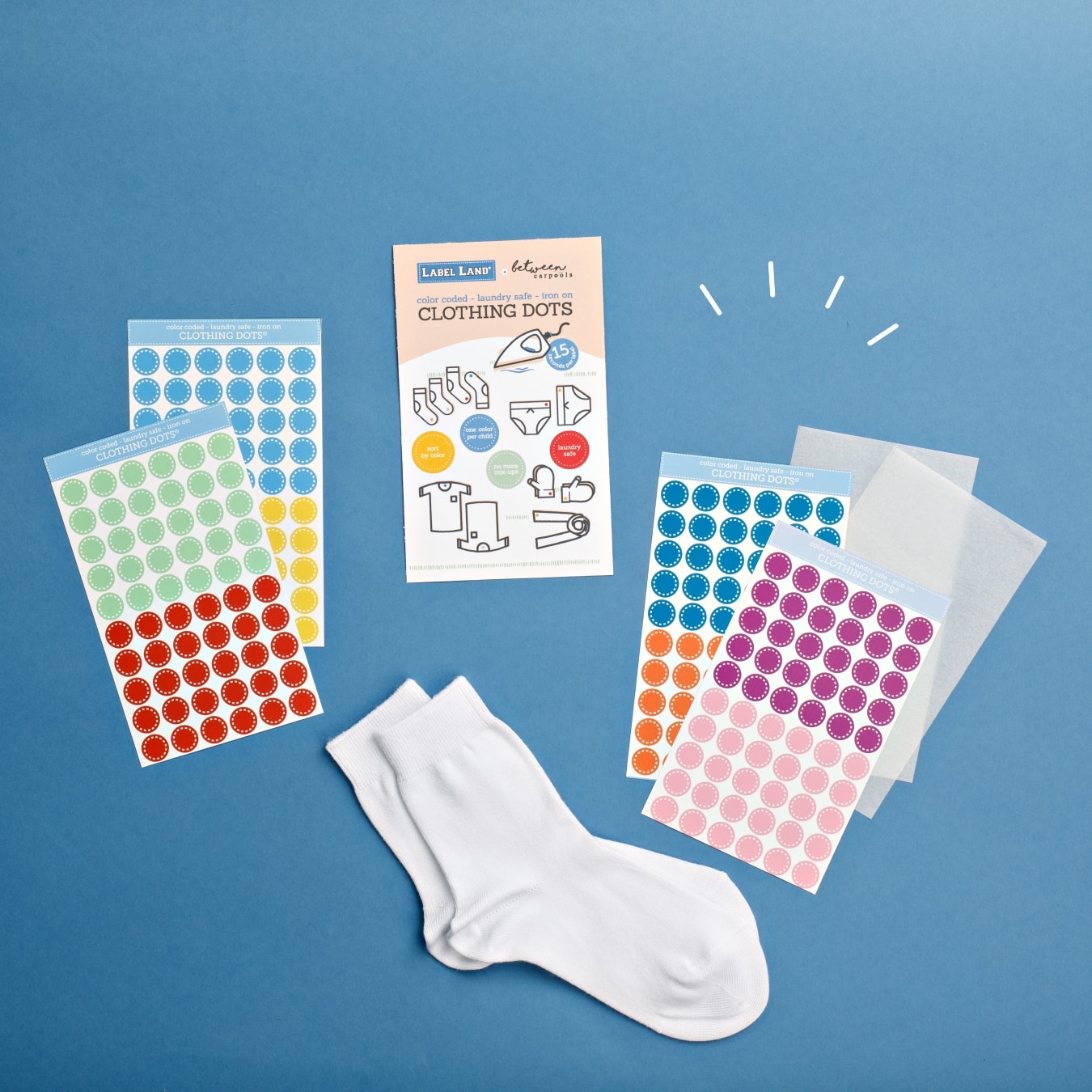 Once you organize your family's wardrobes with Clothing Dots and Sticky Dots, how much time will you save searching for clothing? How happy will every member of your family be when every article of clothing is right where it belongs? 
This week only, BCP readers can get a package of 120 Clothing Dots or Sticky Dots for just $9.95! (regular price $14.95). 
Or, get our Value Pack with 120 of both types (24o) total for $17.95 (instead of $24.95). 
SHIPPING IS FREE ON ALL ORDERS!
Each pack comes with four colors. There are two different color combinations available for eight different colors (Have a large family? Get both color combos). 

There are so many ways to use Clothing Dots and Sticky Dots and we're going to show you even more ways to use color to add order to your closets. 
Where will you use your Clothing and Sticky Dots first?
Did we mention? FREE Shipping Worldwide!
Read more about the product + laundry download here.