Where to start? (Or what we'd probably prefer an answer to…where does it end?) A cleaning schedule can make it easier to keep up and keep your home pristine.
This post launches a new service of Between Carpools called, "Help Me BCP!" If you have a quandary and think we can help, email or message us!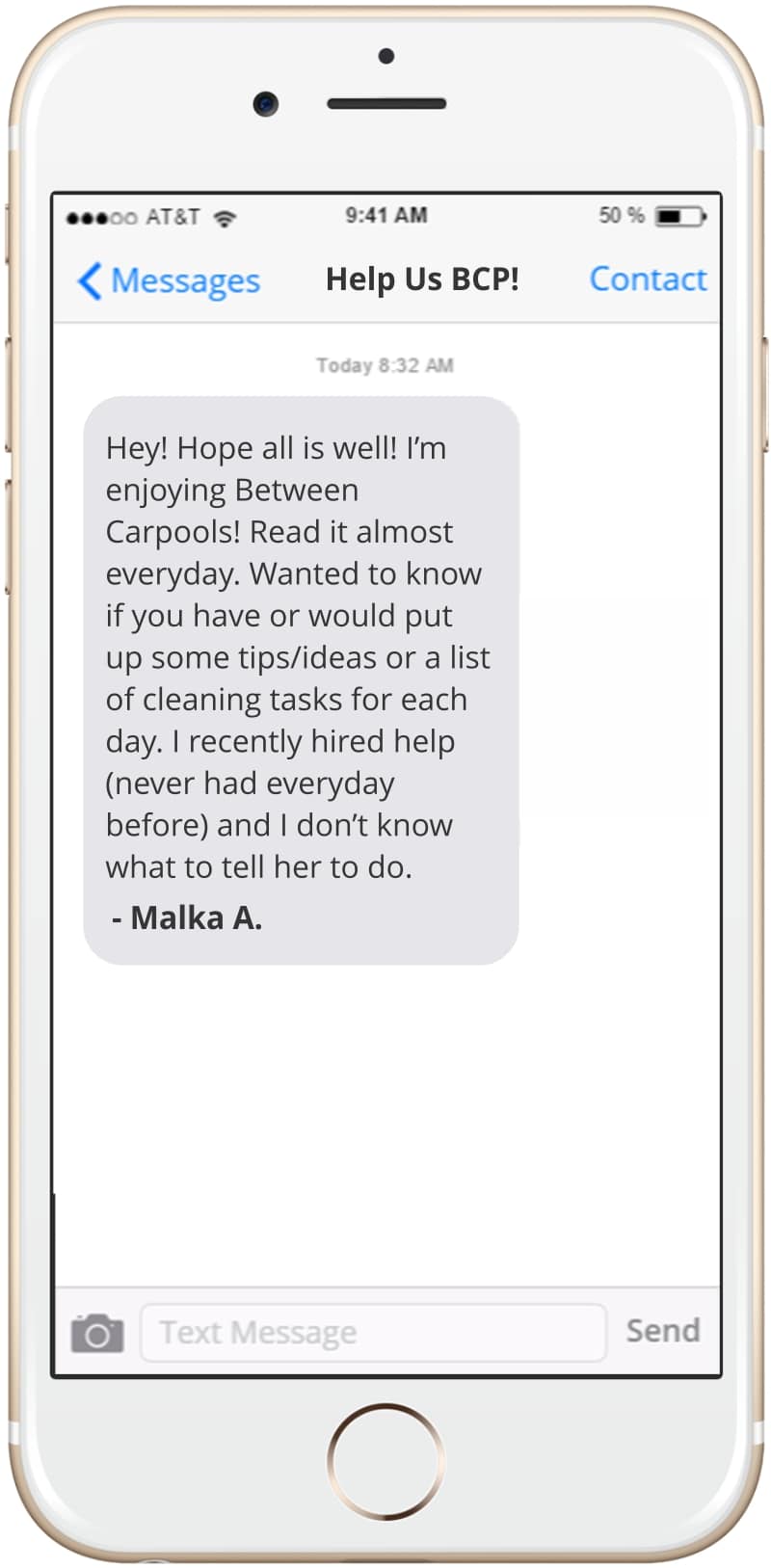 Whether you have help or tackle your home on your own, we knew an organized cleaning schedule would be helpful for all our readers. We tapped the expertise of Mrs. Tilly Roth to answer this reader's question and here's what she shared:
Whether you have cleaning help or maintain your home by yourself, it can be a little overwhelming to figure out where to start and what to accomplish when. This is the day-by-day breakdown of the cleaning schedule that works for me. I find that this format works well for a large house; of course in a smaller home, you can likely get all these spaces done in less time. I recommend that anyone divide up their home by space and schedule each space to a specific day (aside from the tasks that need to be done daily). Have cleaning help only some days? Schedule the tasks you don't want to do on those days.
Everyday:
*General straightening up; putting everything away in its place
*Sweeping as necessary
*Putting away the toys
*Cleaning up the kitchen after cooking/meals
Motzei Shabbos:
Simply focus on getting your "Shabbos" cleaned up and put away so that nothing else is left for Sunday.
Sunday:
You can take off today from being busy with specific household chores. Plan an easy supper or BBQ so there's not too much kitchen work and enjoy the day with your husband and children. If you work during the week though, tackle the "Monday" tasks today (and still plan that easy supper).
Monday:
*Make beds and start the laundry. Go over bathrooms briefly for 5-10 minutes each.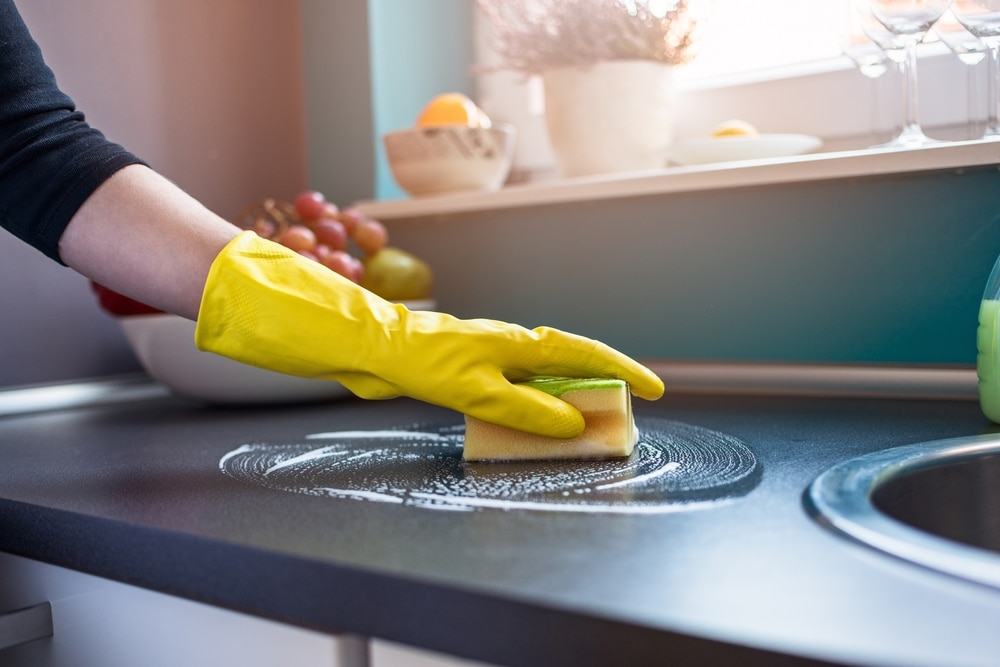 *This is the "Kitchen Day." Clean the cabinets, oven, stoves, dinette table, and chairs all really well.
*The foyer should also be cleaned along with the kitchen this day.
Tuesday
*Make beds and continue laundry.
*This is the day to focus on the bedrooms. Change the linens. Move the beds and vacuum. Do the bathrooms more thoroughly.
*Curtains can be vacuumed/dusted (depending on the type of curtain) every 2-3 weeks.
Wednesday
*Make beds and continue laundry. Get the ironing done.
*Do you have extra projects in the house you want to tackle? A closet to organize? Chandelier to clean? Wednesday is a great middle-of-the-week day to get these extra things done.
Thursday
*Make beds; finish all the laundry from the week.
*If this is the day you cook for Shabbos, the kitchen will have most of the attention. See the Friday note below if most of your cooking is done on Friday.
*Clean the rooms that don't get a lot of traffic during the week so they're perfect for Shabbos: Living Room/Dining Room, Family Room, Study.
Friday
*If you have a basement that you use for guests, go downstairs and get those rooms ready (If you cook completely on Friday, perhaps do this on Thursday).
*Go over the kitchen after the cooking is done. If you cook on Friday rather than Thursday, then the kitchen will need more attention.
*Wash all the floors before the kids come home from school.
*Dedicate some time to outdoors between Pesach and Sukkos, sweeping patios, cleaning outdoor furniture, and cleaning up dirt and dust from those areas.

One of the most important factors in obtaining and maintaining a clean house is to make sure everything you own has a place. It takes time to organize…dedicate yourself to the project over one month or one summer and get it all done. Life will be easier and weekly cleaning chores will be as well.
Read: The Life Changing Magic of Marie Kondo. Also, How I finally organized my belongings, once and for all.