You may have tried this interesting twist on carpaccio at a restaurant. Now make this amazing eggplant appetizer easily at home.
Or, you can try our shortcut version over here!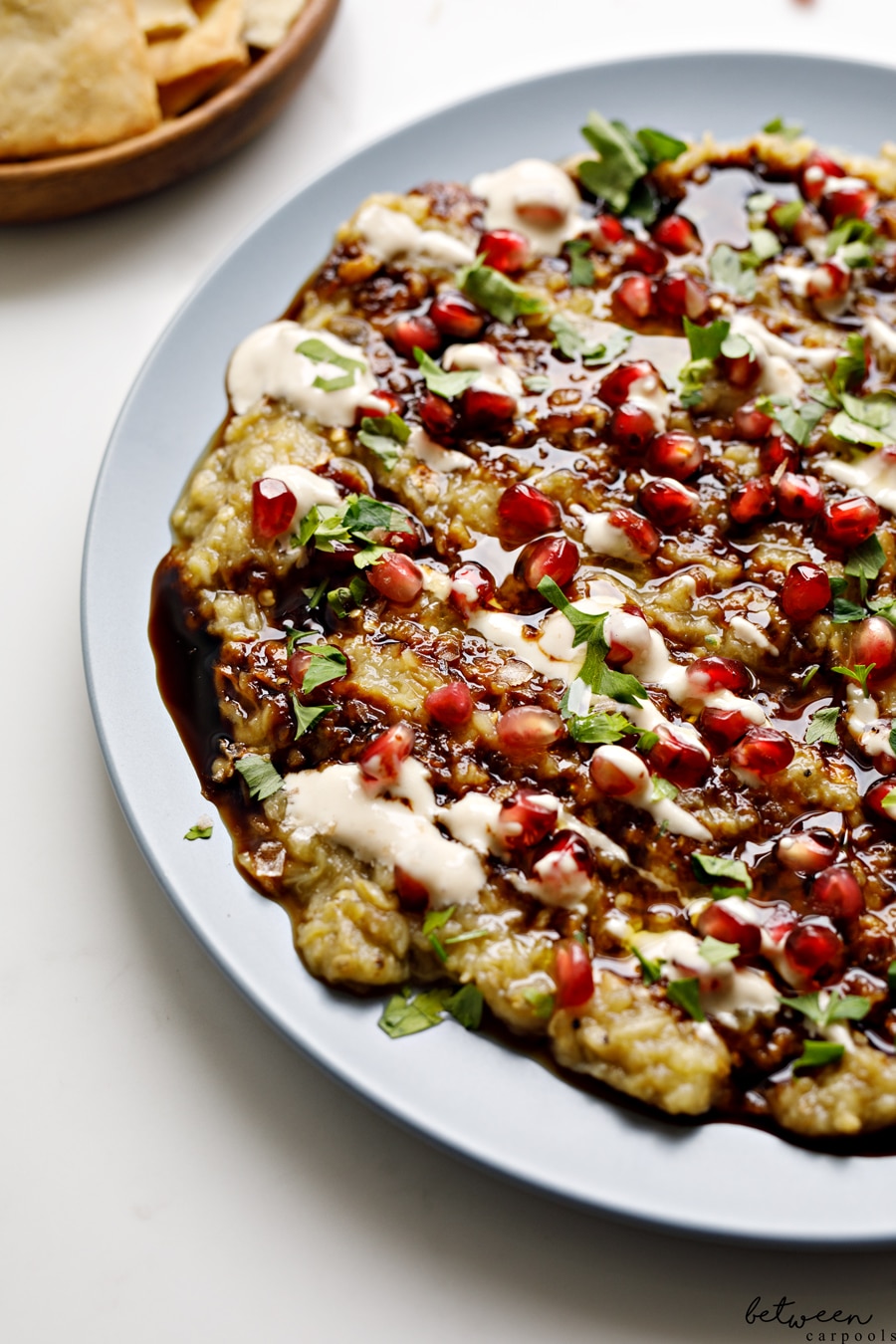 Usually carpaccio is made using raw meat or fish that's been thinly sliced or pounded thin, then served as an appetizer. Israelis, though, always have ways of changing things up. I first saw the concept for this dish done by Chef Meir Adoni and I believe his version uses eggplant that has been very thinly sliced. This method, though, is adapted and is more practical for the home cook.
Serve this as an appetizer at a BBQ, as a salad for a Shabbos meal, or a fun starter for any meal.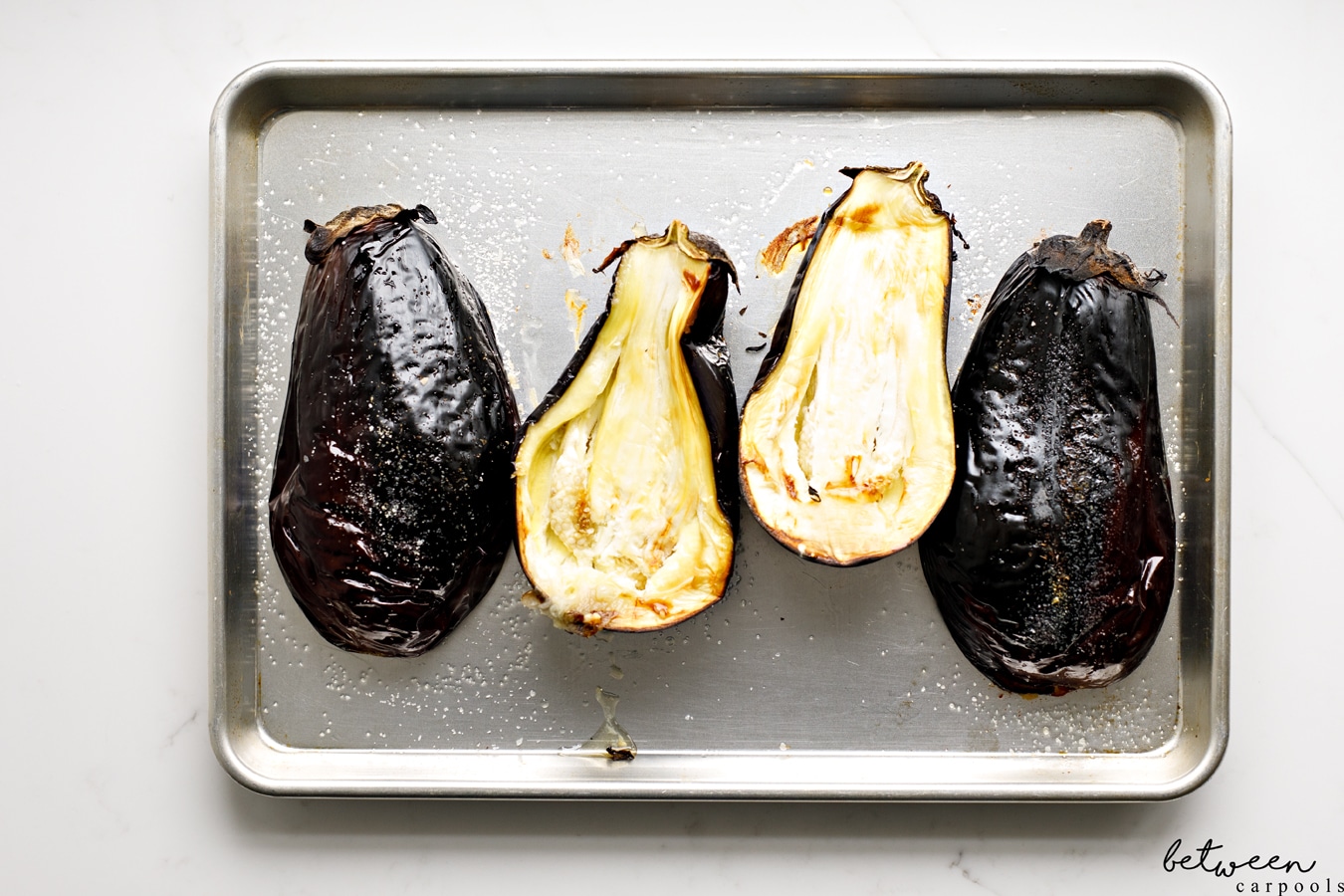 Before we get to the recipe, you'll need a couple of roasted eggplants. What's the best way to roast your eggplant? Check out the technique that Chani Apfelbaum taught us in this post.
Once you have your eggplants set, we're ready to begin to make Eggplant Carpaccio…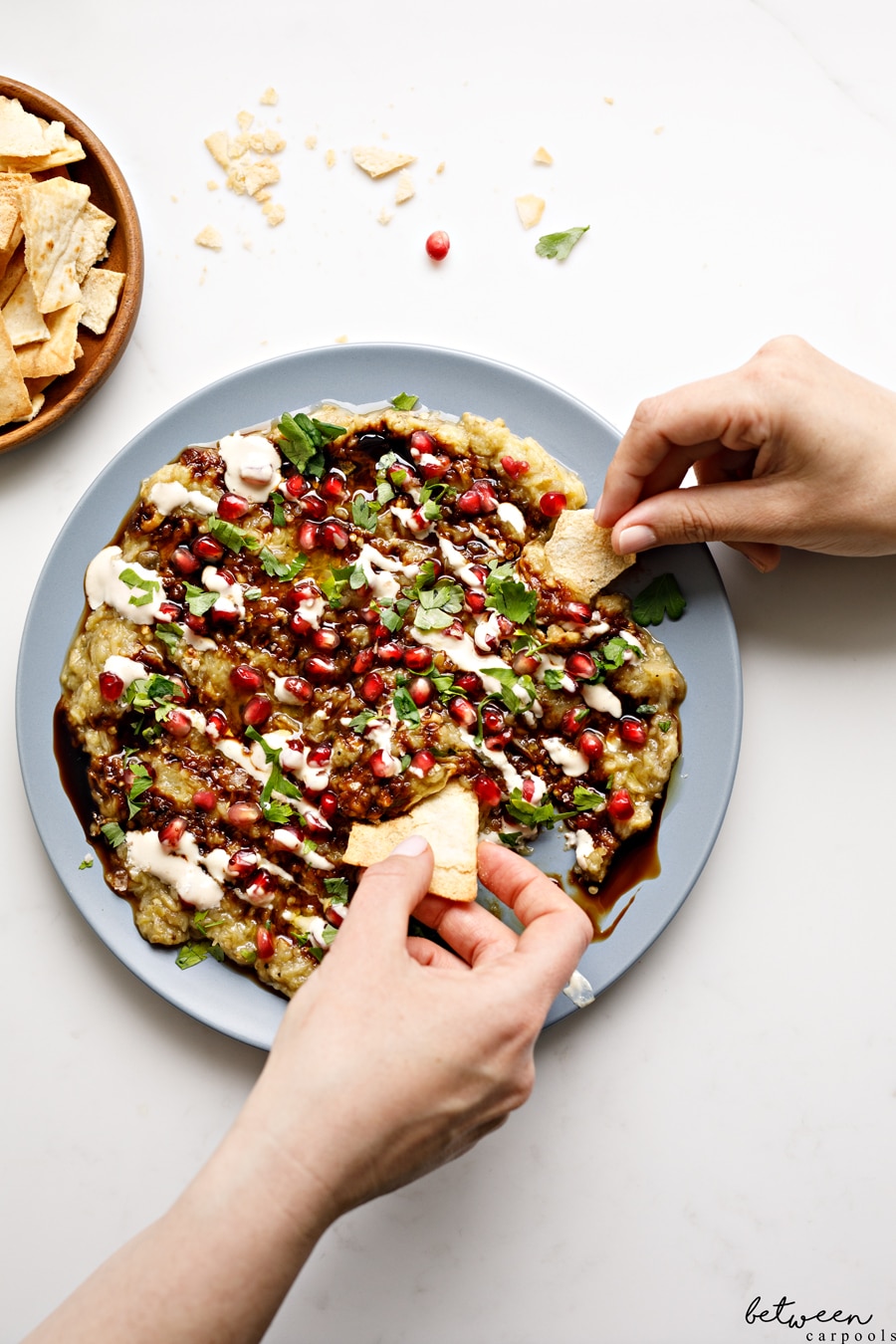 Eggplant Carpaccio
Ingredients
Eggplant:
2 roasted eggplants
2 garlic cloves, crushed
1 tablespoon lemon juice
Salt and pepper
Toppings:
Pomegranate seeds
Silan
Techina
Olive oil
Coarse salt (sea or maldon salt)
Chopped parsley
Instructions
Scoop out the roasted eggplant flesh and mix it with a fork to mash slightly. Add garlic and lemon juice. Season with salt and pepper to taste.
Spread the mixture on a dinner plate, covering it in an even layer. Sprinkle with pomegranate seeds. Drizzle generously with silan, techina, and a bit of olive oil. Season with coarse salt and some chopped parsley.
A Quick Rundown of the Roasted Eggplant Technique:
Preheat oven to broil on high. Place an oven rack at the highest level. Grease a heavy baking sheet with oil. Slice 2 eggplants in half. Place flesh side down on the baking sheet. Brush skin with oil and sprinkle with salt. Place baking sheet on the top rack. Broil for 20-25 minutes. See full details in this post.