It's super practical and super doable. This is the tzitzis washing hack that will be your go-to once and for all.
Back in 2018, we shared all different ways to clean tzitzis in this post. When I showed my cleaning lady the post so she could wash my boys' tzitzit without the strings getting ruined, she showed me the way she had been doing it for years! She learned this method in a different house. It's similar to the sock method in this post, except that she uses a knee-high or cuts off the bottom of a ripped stocking instead of the sock. This is much more practical because the strings actually get clean through the stocking and its way easier to tie the stocking in a knot to secure it (socks need hairbands to stay secure).

Simply place your hand through the stocking and grab the end of the strings.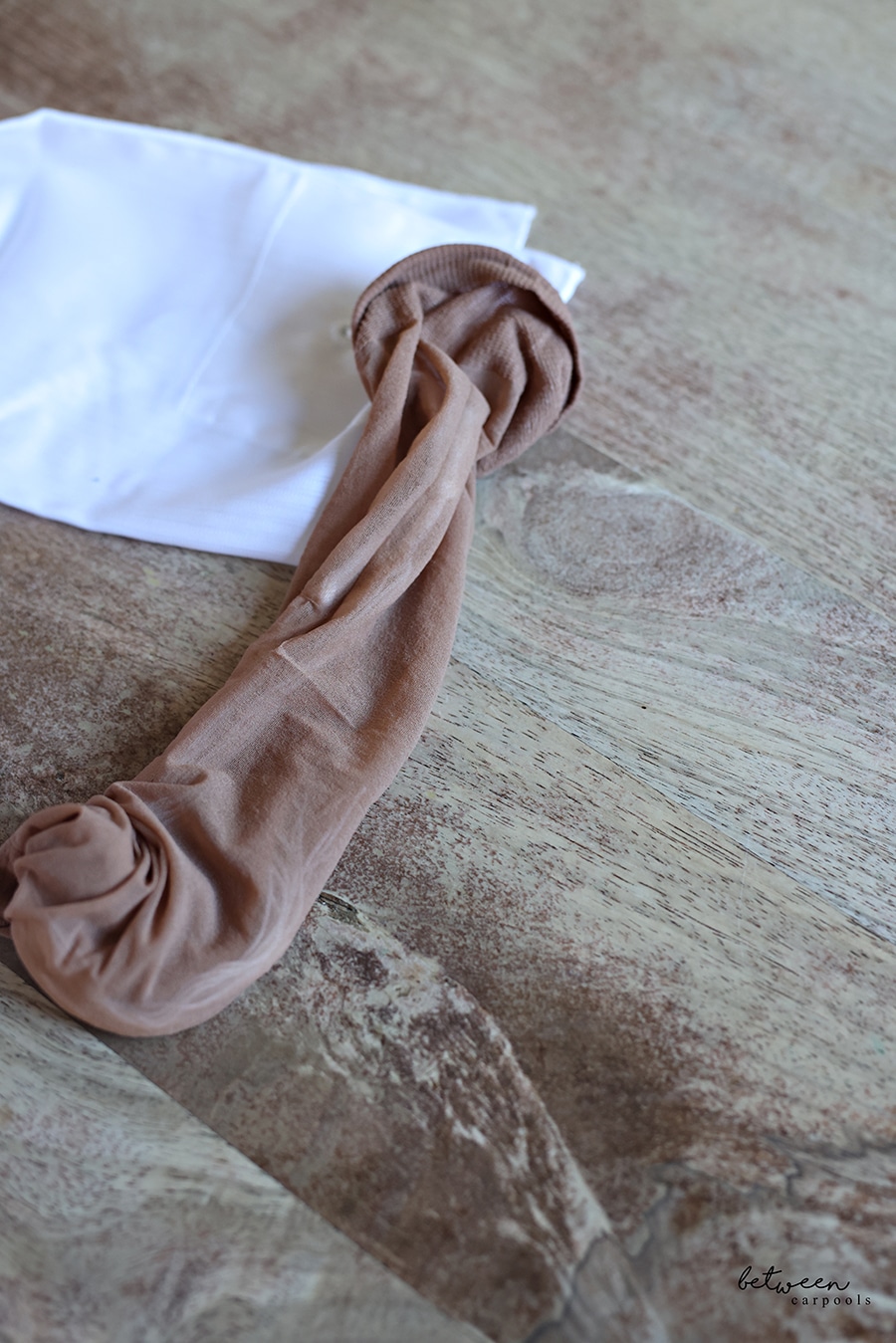 Pull them through the stocking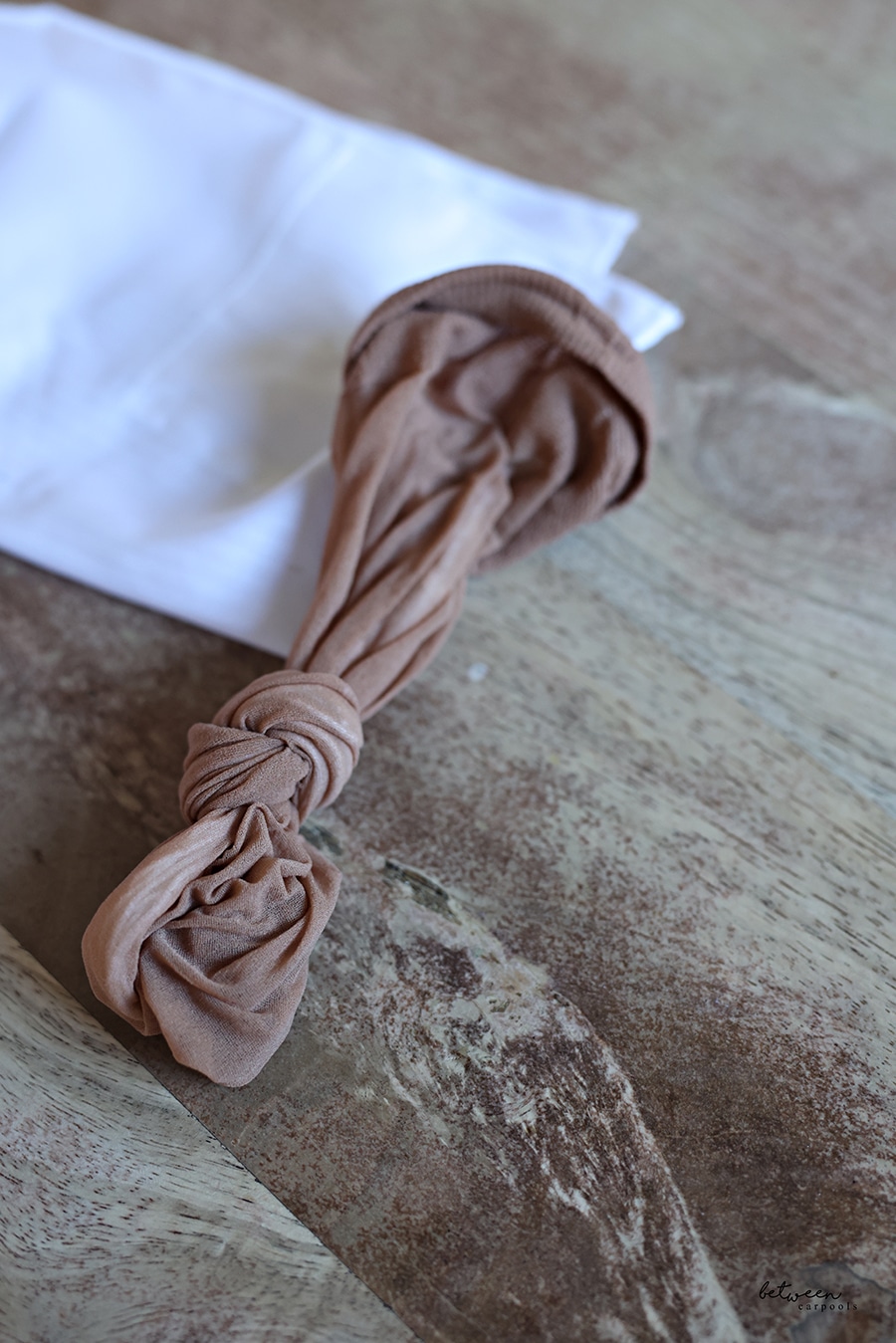 and tie it in a knot. Then, wash as normal. Simply untie the knot and remove the stocking when hanging to dry.
FOR EXCLUSIVE CONTENT AND A PEEK BEHIND THE SCENES, MAKE SURE TO JOIN OUR WHATSAPP STATUS HERE.