This  might be your first time setting up a Seder Plate. Here's how to do it. 
We all remember seeing the seder plate on our seder tables since we were little girls, yet when it comes to preparing all the components on our own…we are kinda lost. We end up calling our moms (which is totally great, keep calling).
Even if you've done it before, the seder plate is unique and it gets prepared once a year. It's easy to forget what's needed from year to year. 
So here, let us help. (Please note that there are a few different versions and minhagim  but this one is the most common).
Seder Plate from Set Your Table
The Zeroa (Shankbone)
You'll need: a chicken neck or chicken wing (we like to save one when preparing the chicken soup for yom tov)
Preparation: Roast the neck on all sides over an open fire on the stove. 
Beitzah (Egg)
You'll need: an egg.
Preparation: Boil one egg per Seder plate. Some have the custom to burn the egg over an open flame, giving it an ashy look.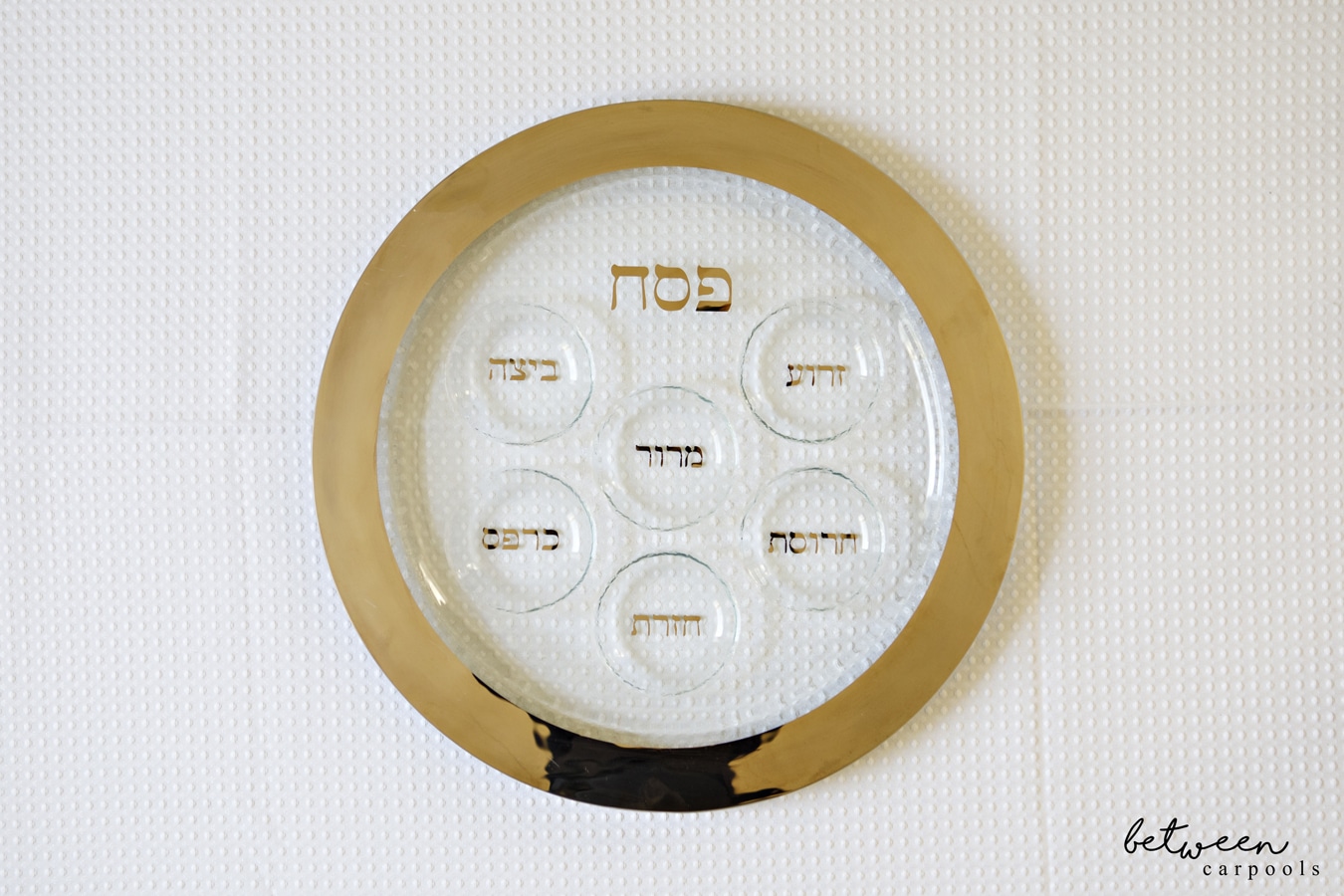 Maror (Horseradish)
You'll need: Use the edge of a horseradish root. Remember to save it when preparing your maror. Also common is to use whole leaves or the stalks of Romaine lettuce.
Preparation: Cut the edge of the horseradish root, wash and dry well. 
Chazeret (Bitter Herbs)
You'll need: Some use endive or, some prefer, ground maror.
Preparation: Wash and dry the endive, or, grate the horseradish.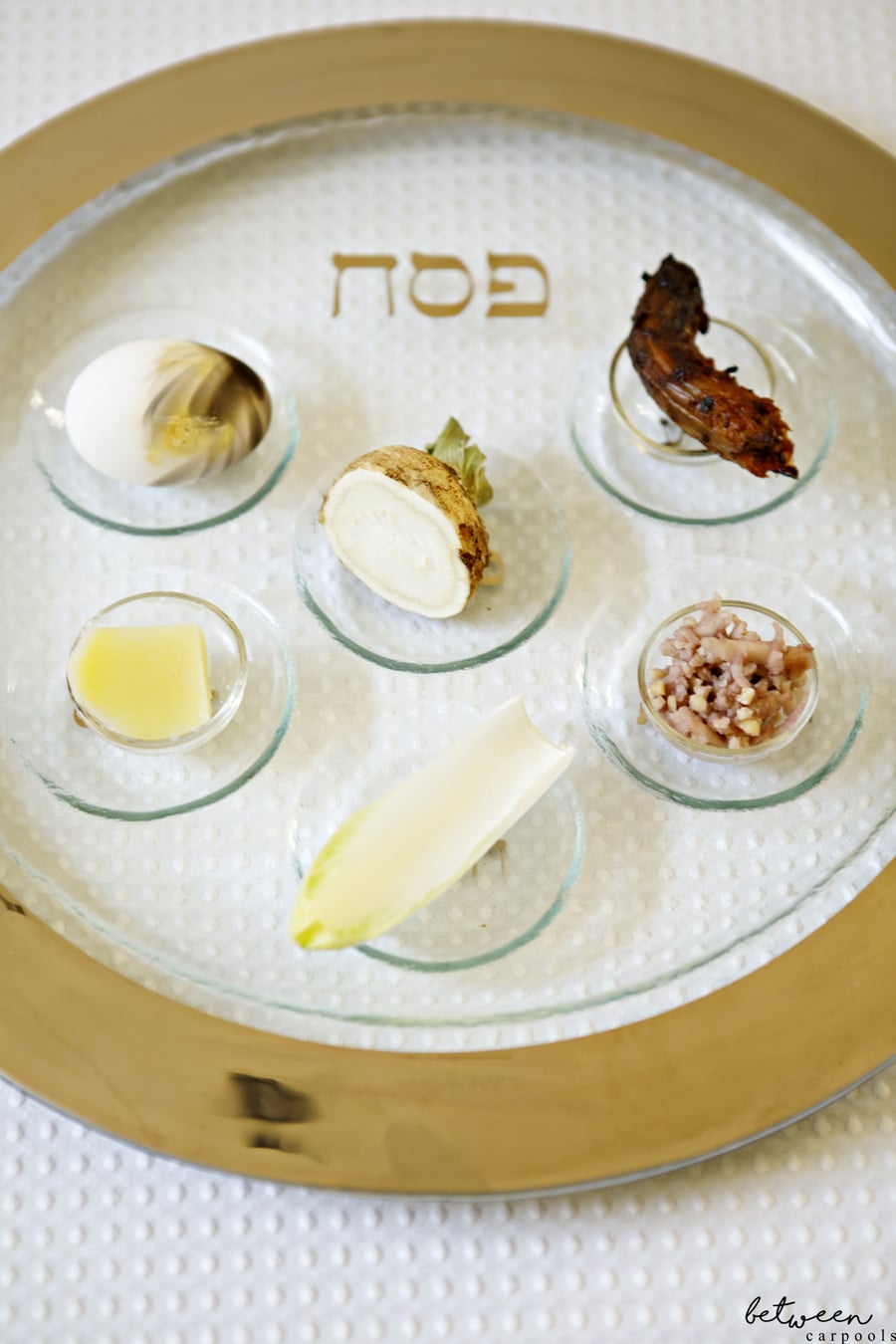 Charoset (Paste)
You'll need: Apples, nuts, ginger, wine.
Preparation: See a recipe here for Charoses and for Syrian Charoset here. 
Karpas (Vegetable)
You'll need: a small piece of boiled potato (some have different customs such as celery, or other root vegetables and such)
Preparation: Prepare your vegetable. Cut off a slice and place on Seder plate. On the table, next to the Seder plate, place a small bowl of saltwater.