The endless fighting is probably not about "who started it." 
Sibling Rivalry began with the first siblings to exist; Cain and Abel, and while not all fighting ends in bloodshed it can still be emotionally and sometimes physically painful. Even though as parents we know it is "normal" for siblings to fight it doesn't make it easier to hear our children using vicious words or getting physical with each other.
Asking them to stop, yelling, punishing, guilting doesn't usually work, and being the mediator is exhausting. It may leave us feeling defeated, frustrated, annoyed, and at our wits end. We look at our squabbling children and may wish they could just get along and play nicely with each other or think to ourselves, shouldn't they know better? 
Let's reframe sibling rivalry. Contrary to popular belief, when a child picks a fight with their sibling, hits, screams, teases, name-calls etc…there is usually more to the story than the literal terms of the fight (he grabbed the remote from me, she ate the last cookie, she hit me etc…) Did they have a bad day at school, were they hurt by something you said to them, or a friend? Are they feeling left out, did they get a bad grade, are they worried about something in the future? Are they tired or hungry? Are they feeling bored, jealous, resentful, hurt or embarrassed? Your child is uncomfortable or in pain and trying to express or alleviate that pain. Siblings take out their pain on each other because it is easier than targeting a friend at school and less intimidating than taking it out on an adult. 
This year my oldest daughter is in Zoom class but my middle son, who is four, is in school in person. They got along very well for most of quarantine, but when school started suddenly my daughter started picking on her younger brother, and it was hard to watch. Through communication and creating a space for her to share her feelings with me, I was able to uncover why she was "suddenly" picking on him and tormenting him in various ways. She was jealous of him getting to go to school and play with friends, and resentful that he was leaving her every morning. She was also upset with her school, her teacher and even me for not being able to change the fact that she couldn't go to school, but the easiest target for these frustrations was her brother. Once I understood what was bothering her we validated her feelings of jealousy, resentment, feeling alone and left out, and could work on understanding that it wasn't anyone's fault. We also spoke about how she could notice when those feelings crept up, and create a healthier space for her to release those feelings as well as practical things she could do to fulfill her need for more social interaction and not feeling left out. Honestly, it has gotten a lot better (until the next challenge will come up, of course!)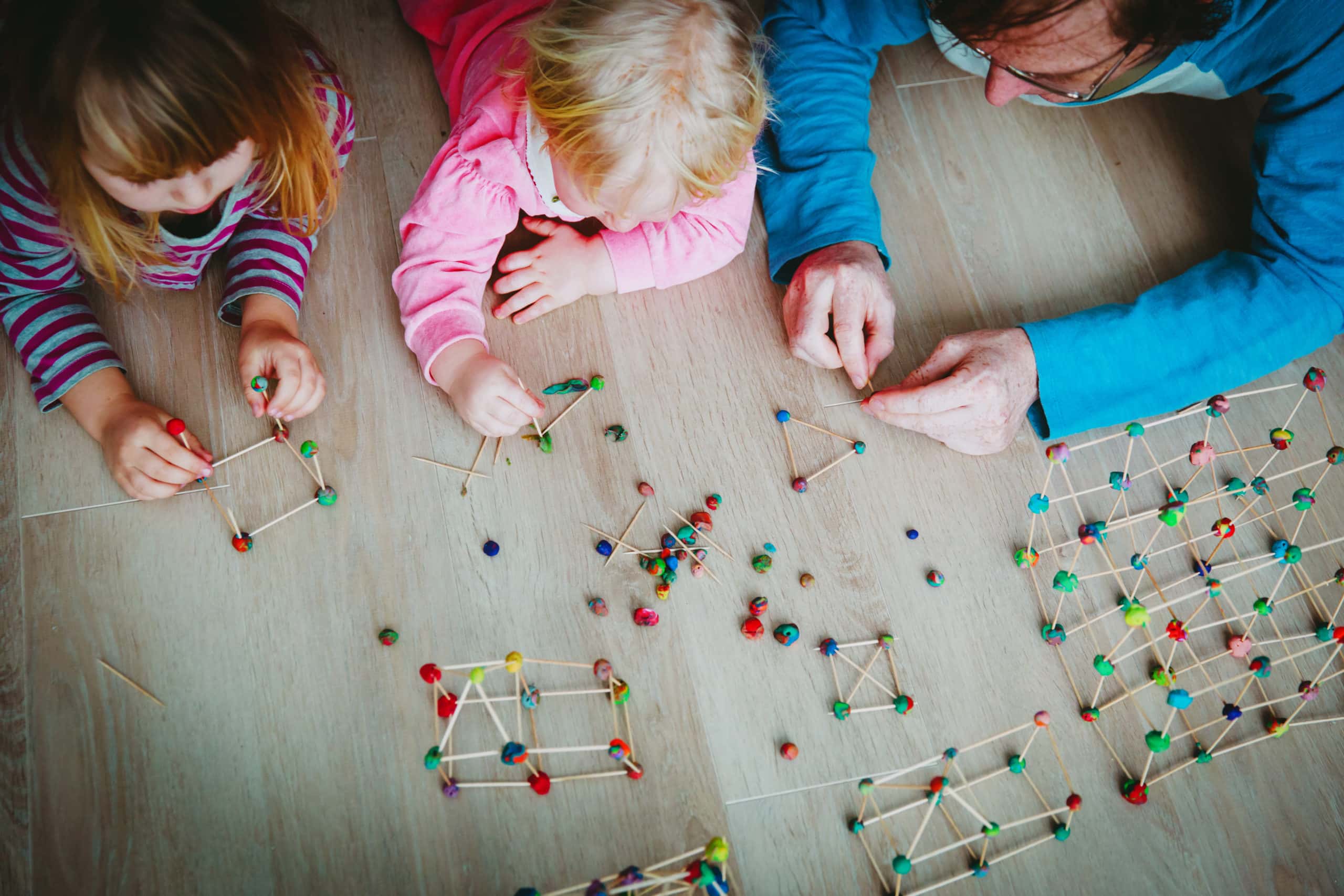 While I do believe it is normal for siblings to fight, there is also a lot that we can do as parents to support our children in getting along. Do you ever find that you spend a lot of time listening to the "he said, she saids?" Try to get you and your children out of the habit of recounting what happened and begin to focus on why it happened. Our natural and learned reaction is to ask what happened and then find the reason and blame the first one who started it, but the truth is that when it comes to siblings there is never a clear beginning or end to the fighting. They each hold a lot of feelings towards each other (positive and negative) that will be with them forever. Pinpointing who did what isn't going to help your children's relationship in the future. The question to ask and the conversation to have is why did they feel a need to behave in this way? Is your daughter acting in self defense, or is your son feeling left out from his sister's life ever since she started middle school?
The conversation is how we can build feelings of safety, respect and love with each other.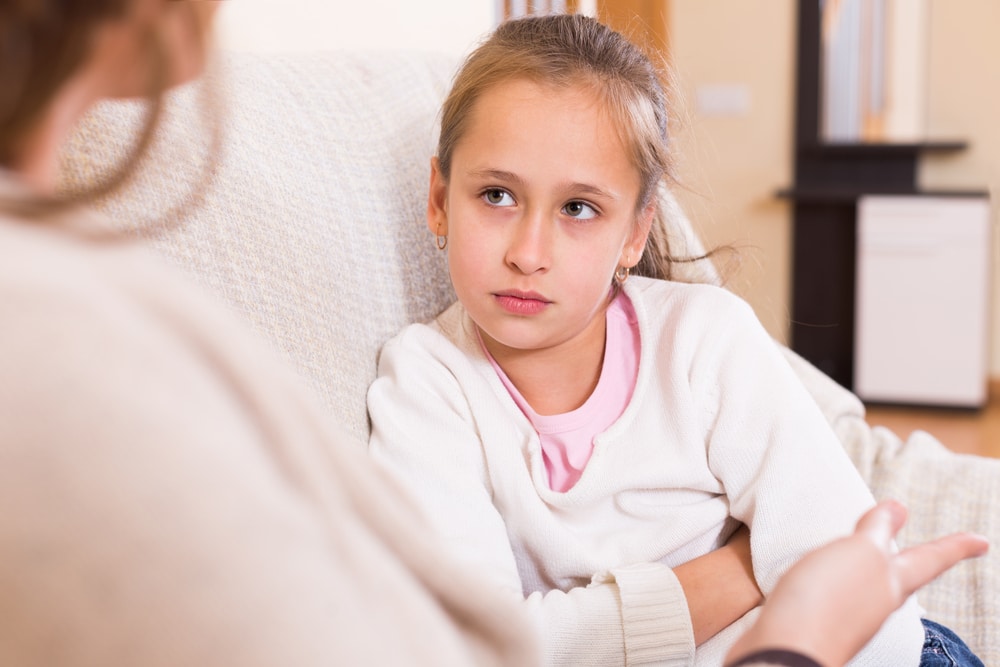 Speaking with our children should feel like two-way communication, not reprimanding. We want to talk with them, not at them. Before speaking, try having empathy and stepping into your child's shoes and feeling what they feel and why they would behave a certain way (even if you can't truly relate to it).
Intervene in the moment as little as possible. When we intervene in the heat of the moment we are literally adding fuel to the fire. When your intervention falls on deaf ears, how do you feel? Usually exhausted, annoyed, impatient, angry, frustrated, helpless, which makes us feel more stressed, usually leading us to say something that may trigger our children even more creating an even bigger rift between siblings and between ourselves and our children. Try taking deep breaths or leaving the room, and staying out of the situation as much as you can. Sometimes when we don't intervene our children may even end up working it out for themselves.
Neutral parental intervention (don't take a side!) after the fact is really, really important. Once it's peaceful again don't shy away from bringing up what happened in order not to stir the pot. On the contrary it's important to confront what happened and not let big feelings and resentment simmer inside. Find the time to talk with each of your children individually about what happened in a way that allows your child to feel safe and not attacked. Speaking one on one builds connection and gives your child the space to get everything off of their chest, and have an honest and uninterrupted conversation without the other sibling hearing, getting defensive and interrupting (which ends up invalidating the other's feelings). Just allowing them to express will help them feel heard and validated. You can ask your children specific and individualized questions to help expose why they are fighting like "I wonder if you're feeling jealous that your brother passes math so easily and you have to work harder?" "Did something happen today at school that's bothering you?" "When you feel upset about something do you feel like you don't have an outlet, and maybe you are taking it out on your sister? I wonder if we could figure out a different way to help you to express what you feel."
Once you are clear on what is actually bothering your child, you can brainstorm together how your child can try to handle the situation differently in the future. Can they come talk to you about it, go into their room and hit a pillow, listen to music and dance, get on the basketball court, write in their journal, communicate with their siblings, or find another way to take out their feelings.
Build your children as teammates in any way that you can; don't pit them against each other. We don't do it deliberately but when we have competitions, acknowledge one sibling for something that the other sibling can't manage to do, we single one out positively or negatively we pin them against each other. Don't take sides, don't name-call, and don't label.  
Be very careful with giving out punishments, or consequences. While I don't believe in them, if you do, please make sure that you are not giving them out to one sibling for what they did to another sibling. It's a very rare thing for a child to say "oh yes, you're right I do deserve that punishment thank you for teaching me this lesson!" They will instead hold in resentment towards you as the parent, and also their sibling for being the reason they got the punishment. In my experience, it works so much better to have open, honest and respectful conversation.