You can be a gourmet cook…and still proudly serve the best frozen fries. All you need is a little seasoning.
Some people would start an article like this, "Ok, I admit, I serve frozen French fries [shame face]…blah blah blah…."
I have nothing to be ashamed of. I proudly serve frozen French fries. All the time. I actually keep stacks of bags in my extra freezer, so I readily have them available whenever I need them.
My father's mother was an excellent cook…really superb and gourmet. Classically Hungarian, she made us arangulashka, tomato-and-rice soup, schnitzel, fushet (meat patties)…and she also prepared lots and lots of frozen French fries. French fries were our Friday lunch with hot dogs. Fries was the side dish during a large family supper (with mashed potatoes of course).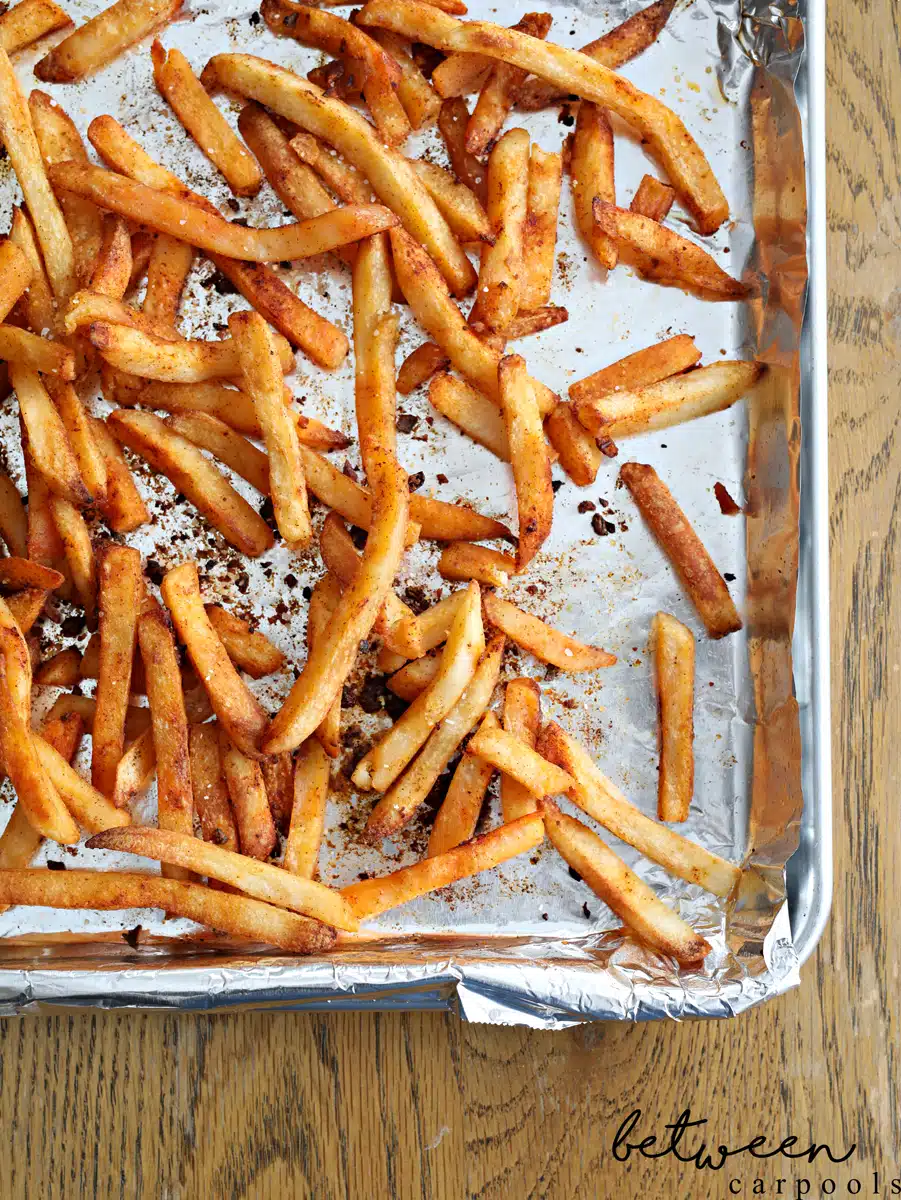 Pans of French fries and watermelon greeted us when we jumped out of the pool all summer long. Wet and tanned, we ate them summer after summer. My younger sister argued with me that my grandmother had not added onion soup mix to the French fries that she ate, but since she is younger than me, she simply did not realize it. That was the "secret ingredient." They were seasoned fries, lightly soggy and crispy at the same time…and those frozen French fries were the best we ever had.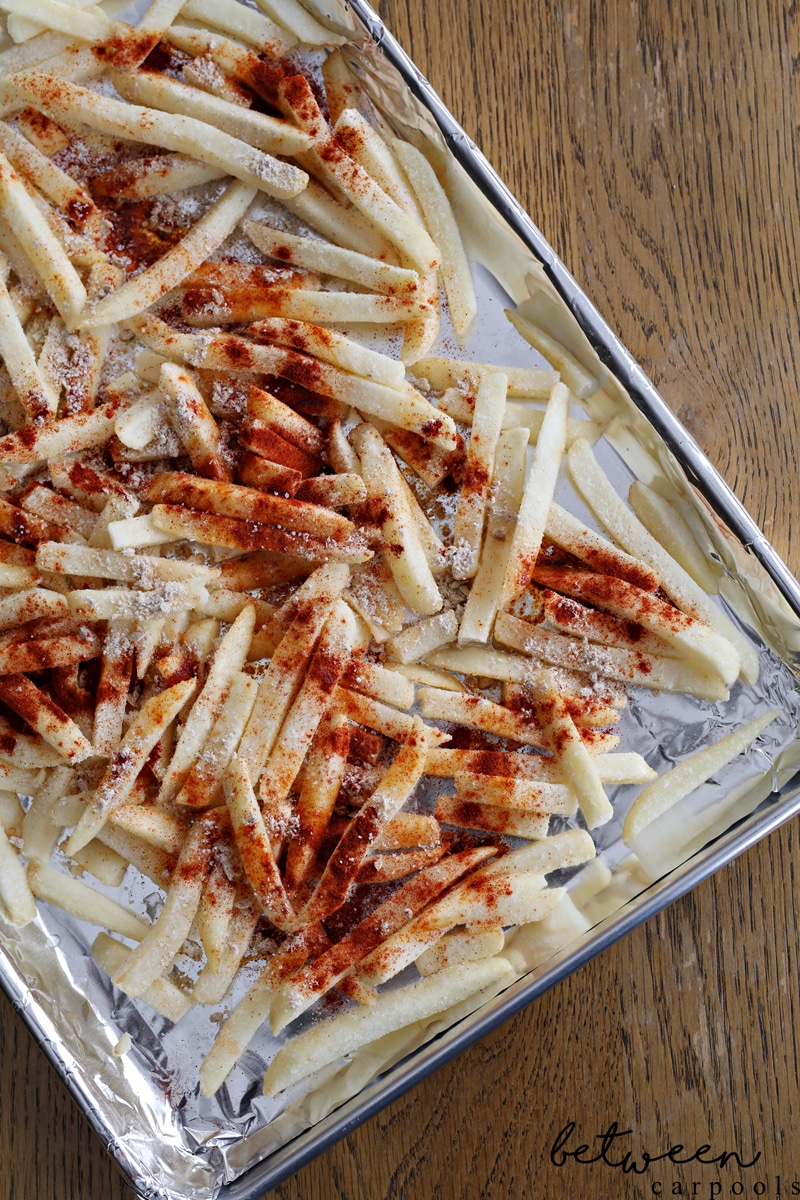 Best Frozen French Fries
Ingredients
1 (32 ounce) bag straight-cut French fries
1 teaspoon paprika
½-1 teaspoon salt
1 ½ tablespoons onion soup mix
2 tablespoons oil
Instructions
Preheat oven to 425ºF.
Spread frozen fries on a baking sheet. Sprinkle with paprika, salt, and onion soup mix. Drizzle with oil and toss to combine.
Bake for 30 minutes. Mix well, spray top with oil spray and bake for another 15 minutes.
See our updated
Sticky Red Frozen French Fries
Recipe.