What do you do when it's erev Yom Tov and you need one more side dish? Tastier than plain roasted broccoli and easier than anything else.
It was erev Yom Tov and my mother asked me to put together one more side dish. Of course, I wanted it to be something that was very easy. So I opened up The Flavor Bible to look up what pairs well with broccoli. A few minutes later, that side dish was in the oven.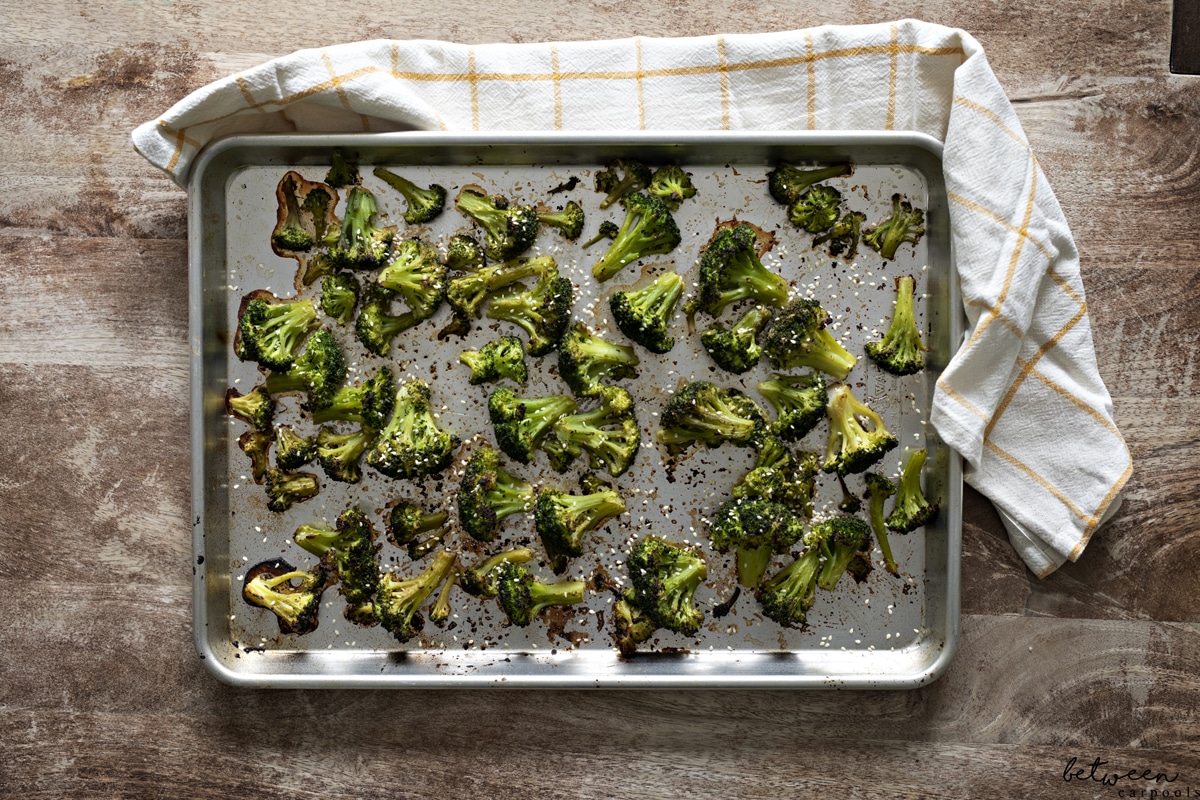 Sesame Broccoli
Ingredients
1 (24 ounce) bag broccoli
Sesame seeds, for sprinkling
Sauce:
3 teaspoons sesame oil
2 teaspoons rice vinegar
1 teaspoon soy sauce
1 garlic clove, crushed
Pinch of salt
Pinch of pepper
Instructions
Preheat oven to 425ºF.
Combine all sauce ingredients. Toss with broccoli.
Spread on a greased baking sheet. Bake for 20-30 minutes (depending on how frozen or thawed your broccoli is). Sprinkle with sesame seeds.