Do you love a spicy dip with your challah? Get your jalapeno peppers and let's get going.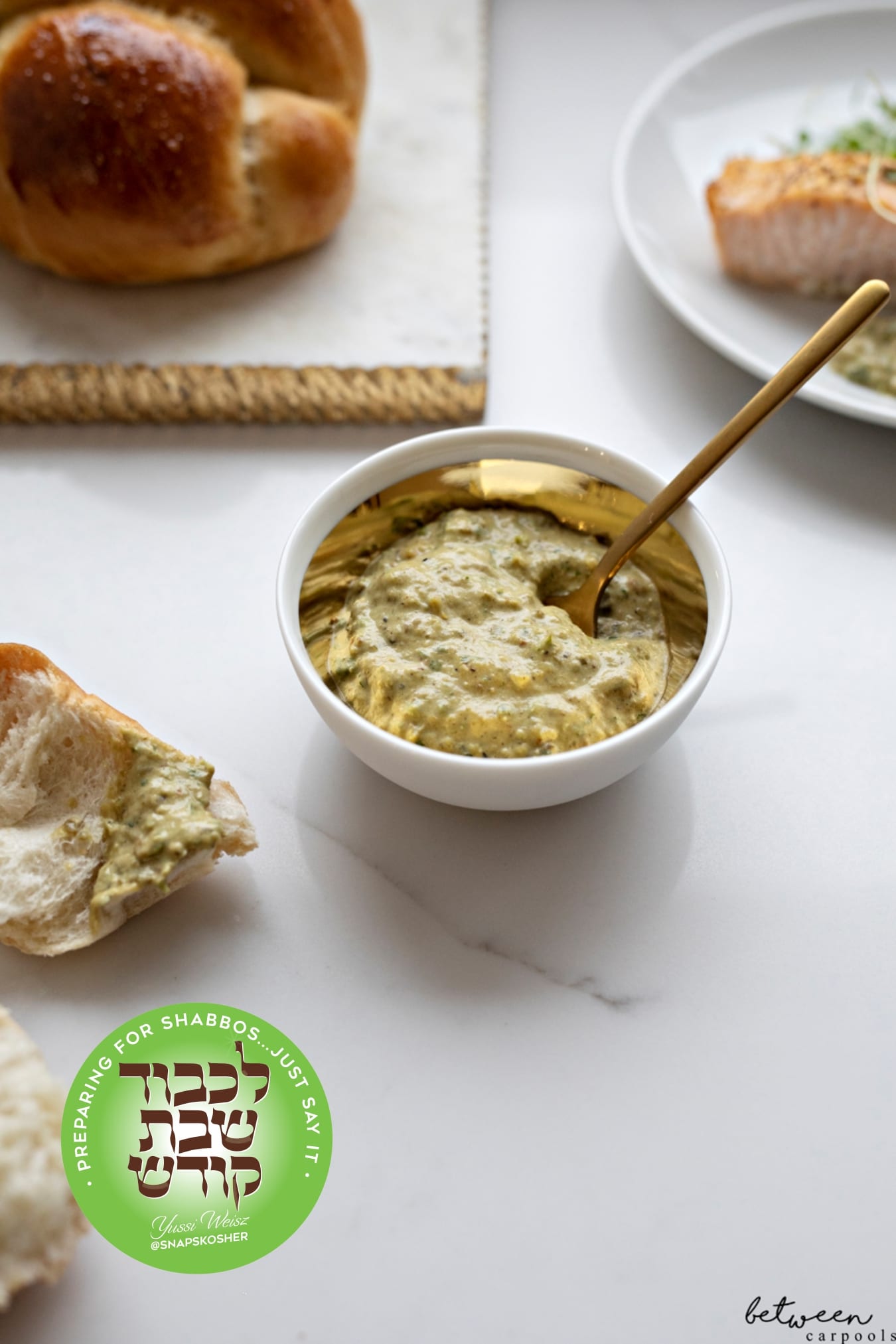 When Esti Waldman asked me to create some "heimish" Shabbos recipes with a twist for this series of לכבוד שבת קודש, I couldn't fall asleep that night. I was thinking about how to take a "heimish" recipe that I've been making for years and put a twist on it.
Once Friday morning came around and I started my weekly לכבוד שבת קודש Instagram story, I got into my zone. I started reading my wife's list of what she wanted me to make for Shabbos that week (yes she shops, creates the menu and cleans up after the mess every week!) and I saw the jalapeno pepper dip which is one of her favorites. Those of you following me along for long enough know that we like spicy in our family!
So instead of making the traditional version I've been doing for years, I decided to "twist" this one up a little. I took the jalapeno peppers and garlic and roasted them in the oven with olive oil for 25 minutes and then went from there. The roasting gave the dip a whole new meaning.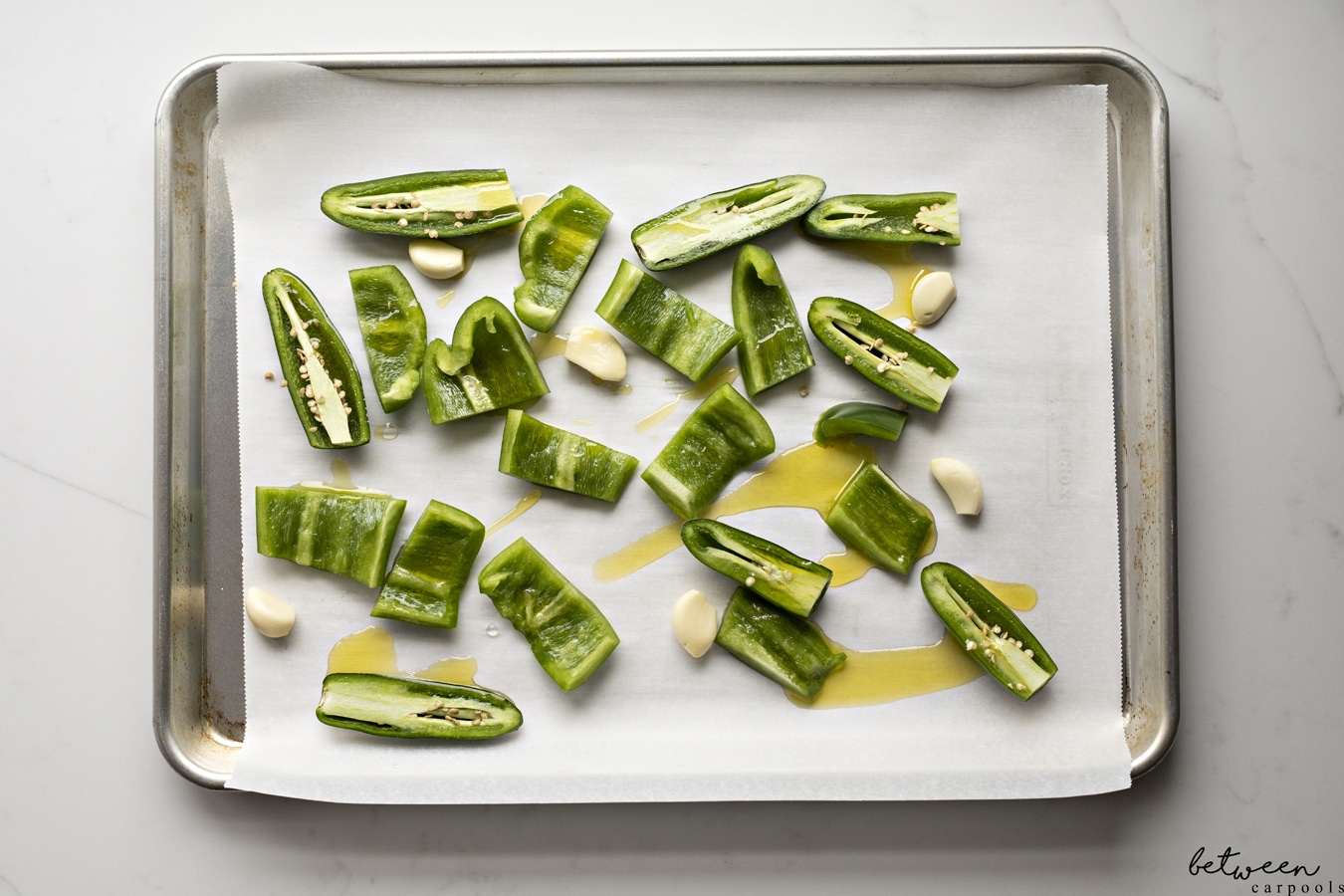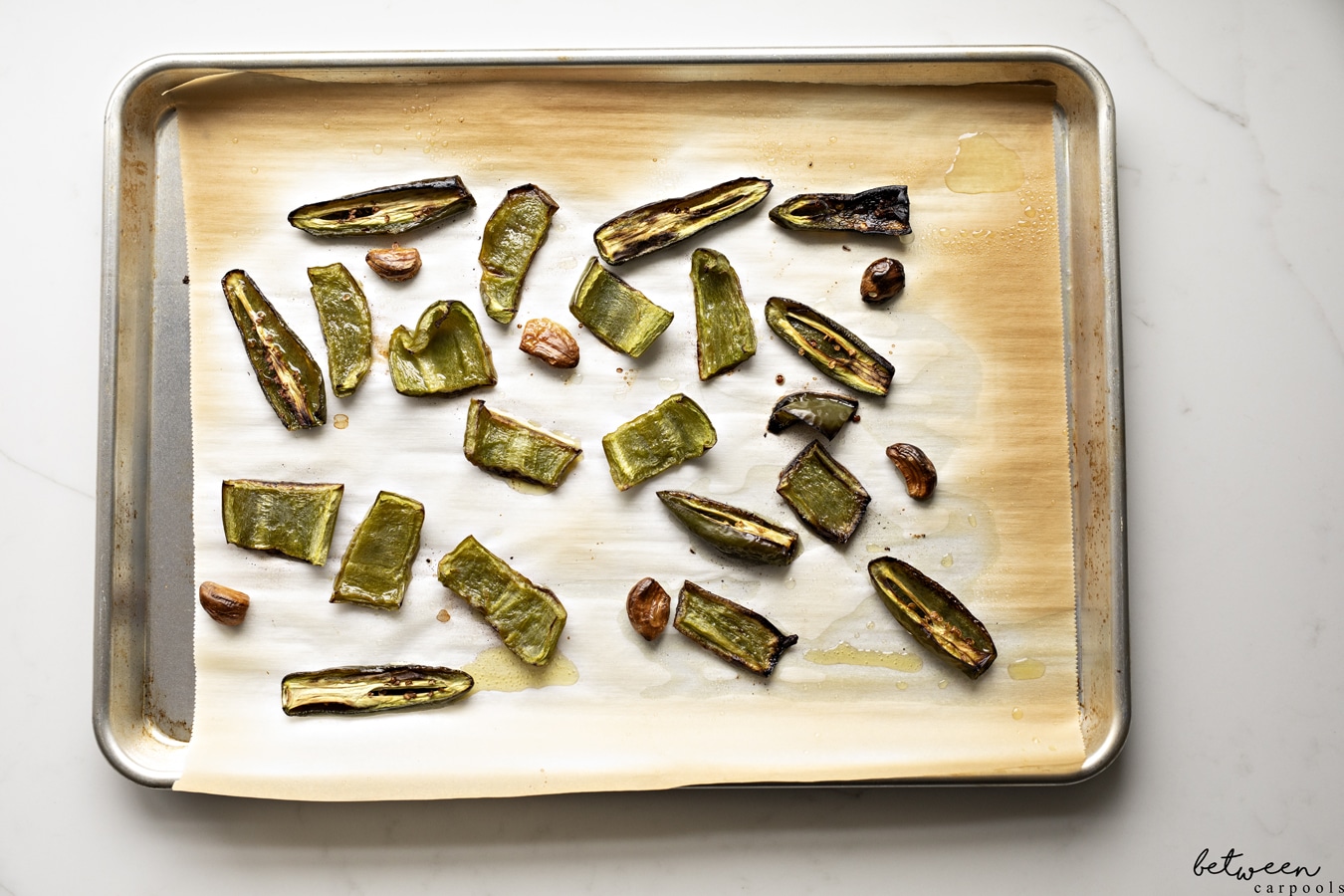 Roasted Jalapeno Pepper Dip
Ingredients
Ingredients for Roasting:
4 jalapenos
1 green pepper
6 garlic cloves
½ cup olive oil
Raw Ingredients:
1 jalapeno
2 garlic cloves
1 tsp salt
½ bunch parsley
Juice of half a lemon
4 tablespoons (or more) mayonnaise
Instructions
Preheat oven to 450F. On a baking sheet, combine jalapenos, green pepper, garlic, and olive oil. Roast for 25 minutes. Let cool for a bit.
In a blender fitted with an "S" blade, combine them with the raw jalapeno and garlic. Add salt, parsley, and lemon. Blend to combine.
Add in mayonnaise. I use only 4 tablespoons, but you can add a lot more. If you're not a mayonnaise person, you can enjoy this as is (careful it's spicy!).