Solid colors, stripes, little guys, big guys…there's a polo shirt for everyone.
UPDATED: We originally posted this polo roundup in September 2017 , 2018, 2019, 2020, 2021, and 2022. It has been updated with Fall 2023 options!
Ah, uniforms! We waited all summer long for the girls to stop asking us what to wear. Now it's time to get the boys some basics. Many boys schools require boys to wear shirts with collars. And while button-down shirts work, polo shirts are much comfier, don't need to be ironed, and they look neat whether they're tucked or untucked. They're usually the go-to school attire.
Here are some of our favorites.
Basic Solids & Stripes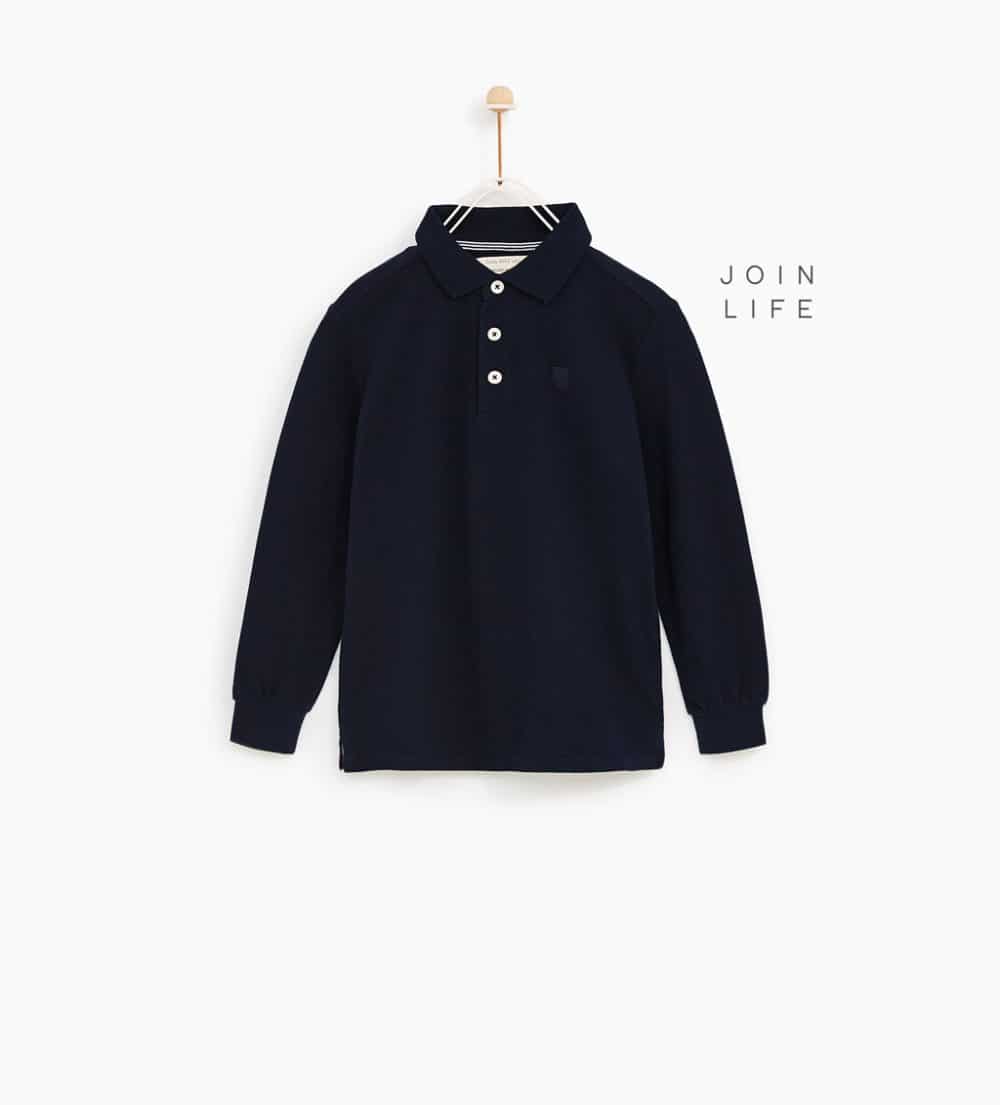 Zara basic pique polo is our overall favorite. Slim and nice fit….and the price is unbeatable at $10.90. Pair up solid and solid like navy with navy pants for a neat crisp look. While there are very few color choices (navy, white, grey, and light blue), you can find a similar fit with more color choices at J Crew, also with a nice slim fit (higher cost).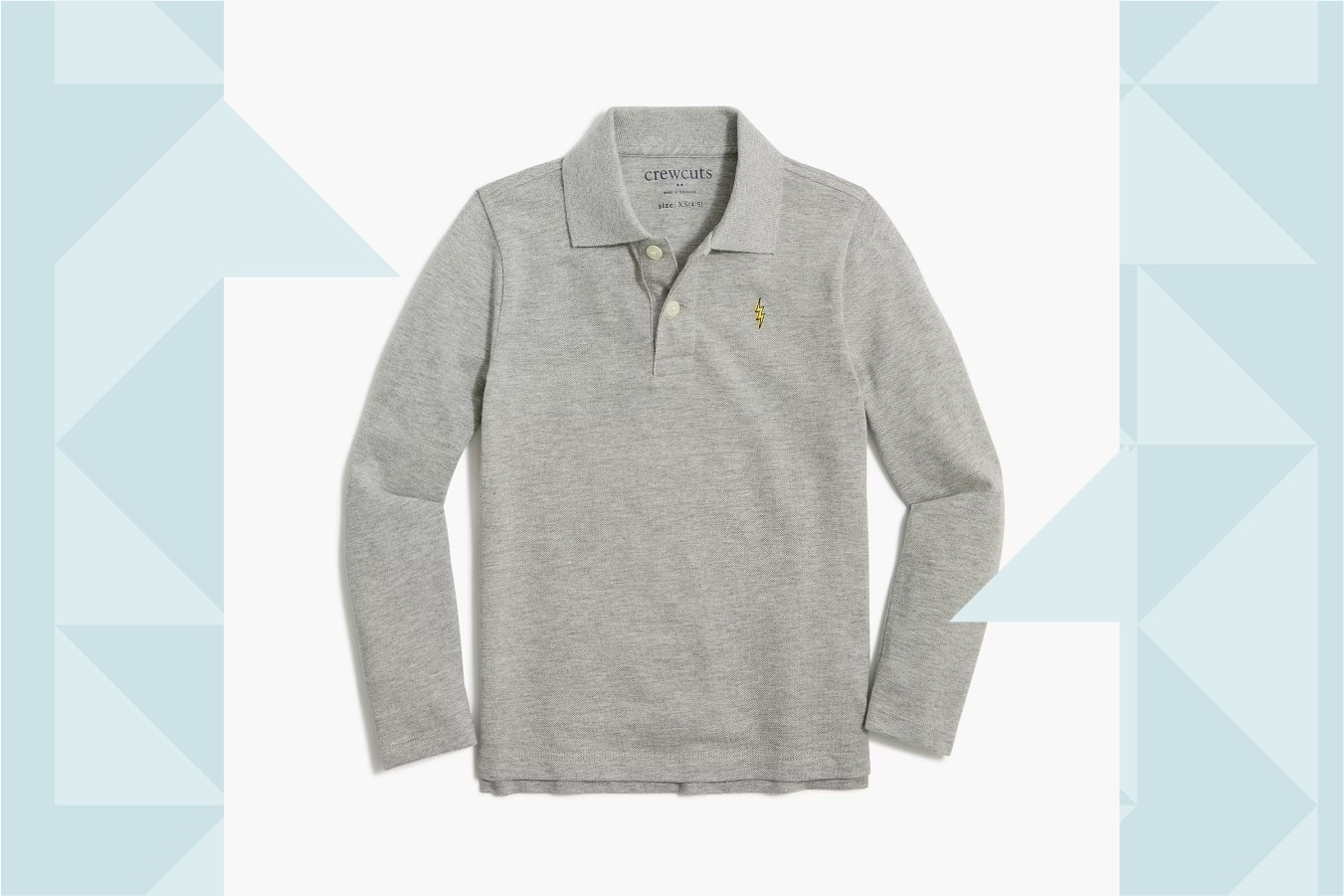 There are also cheaper options (when using discount codes) and a bigger color selection at Old Navy and Gap, but the fit will be looser (great for fuller boys).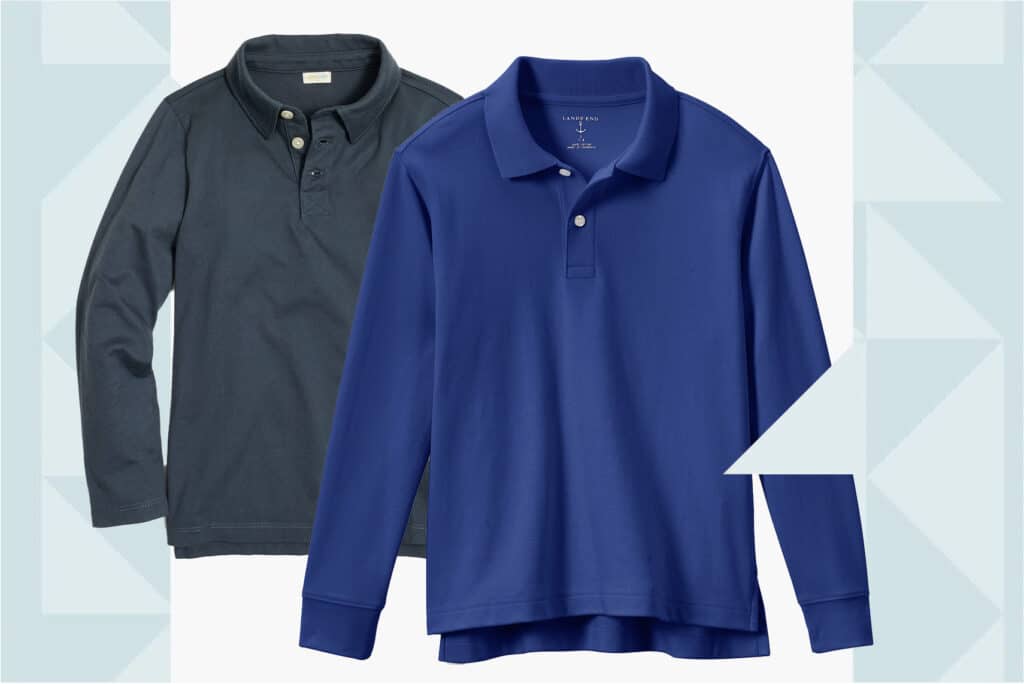 Looking for even more comfort?
These Polos at J Crew Factory and those at Primary.com are made from a soft jersey fabric, not the usual pique, they're extra comfier and breathable, and that's a big plus. The J Crew shirts are slim, but Primary shirts will look good on bigger boys too; just size up one size. For more nice strip options, see these J Crew Striped Polos.
Lands End also upgraded their polo fabric with a new "interlock" cotton that doesn't shrink, pill, or fade. But we've yet to try so we're unsure if they run full or slim.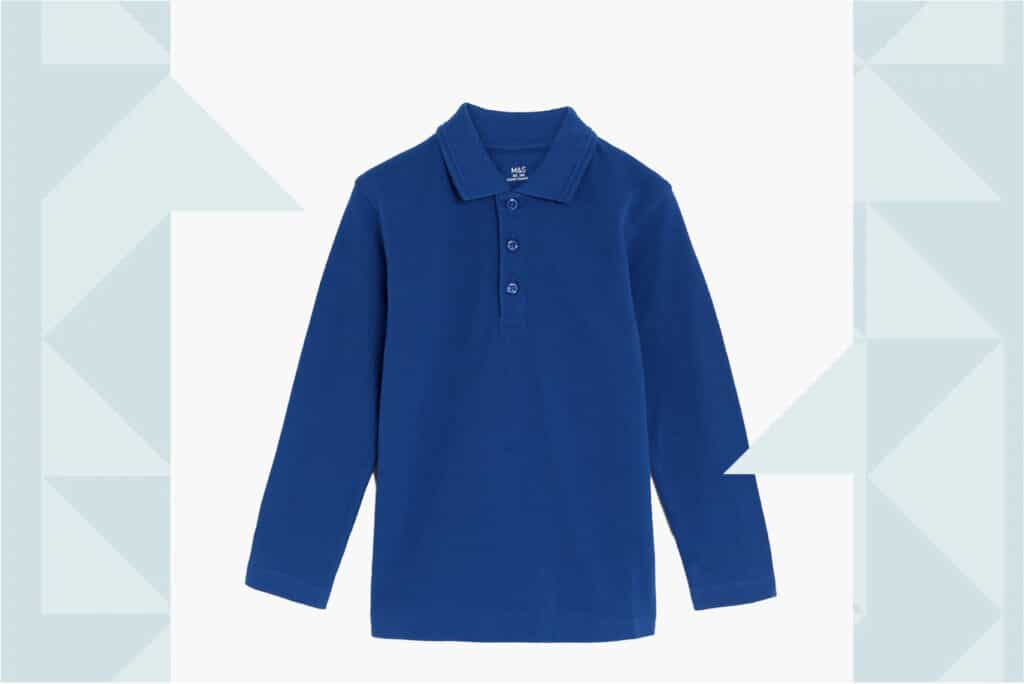 We've been told that Marks & Spencer Long Sleeve Polo Shirts are great quality!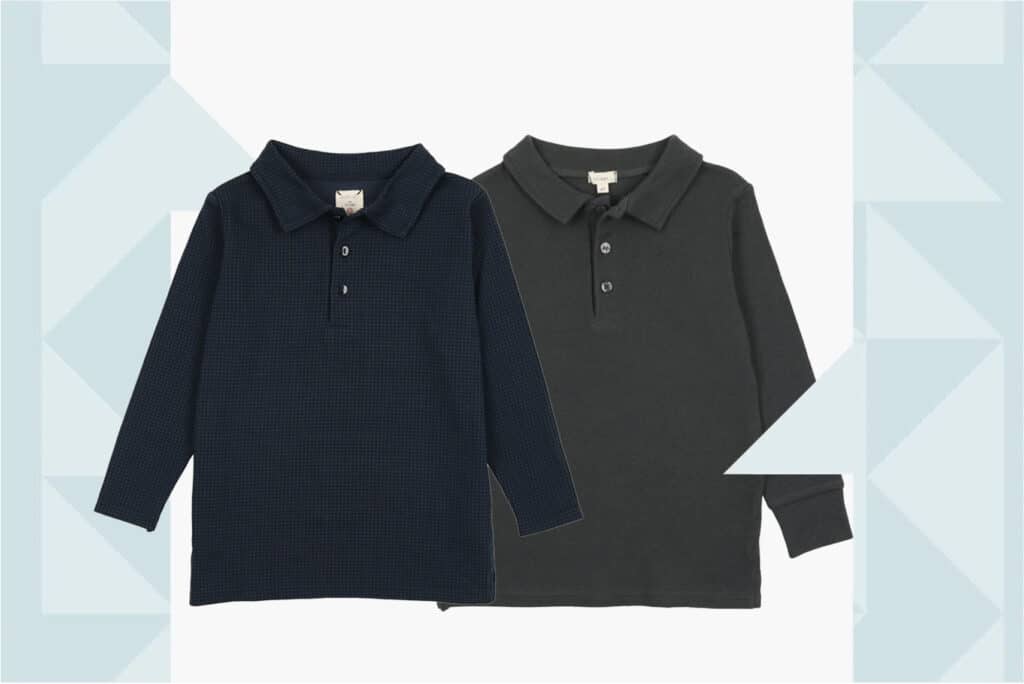 Lil Legs also makes beautiful polos for boys in a variety of fabrics. Check them out!
Beyond Basics: Color Blocks and Other Styles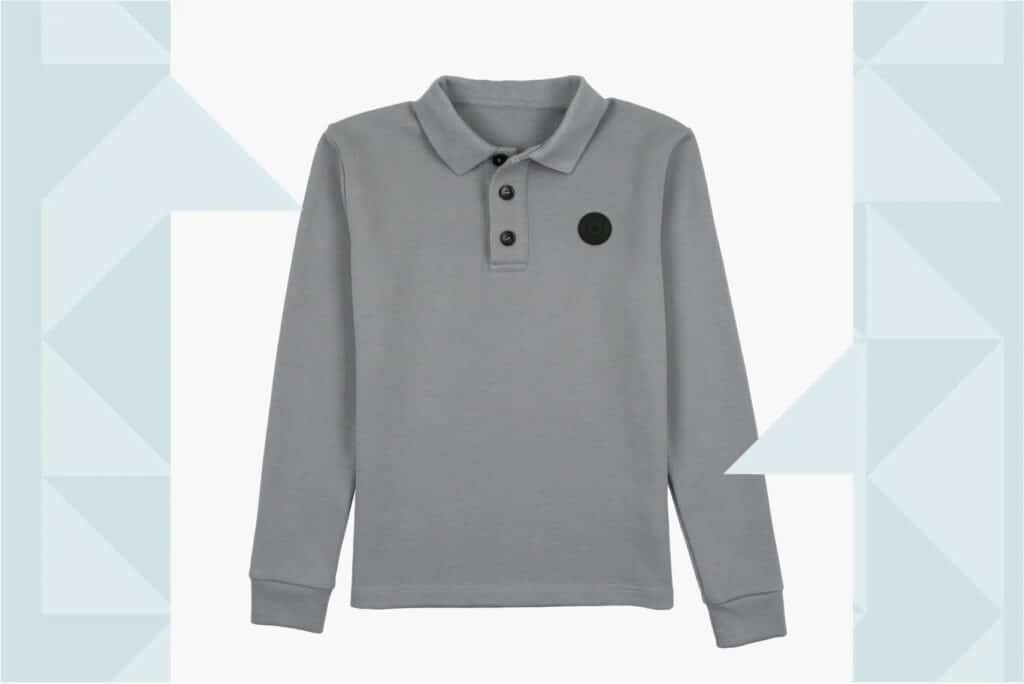 3 Buttons is a new (really cute) brand, designed by mothers of boys who saw the need for a well-fitting polo. Use code BCP10 for 10% off your order! (Code expires 8/31/23)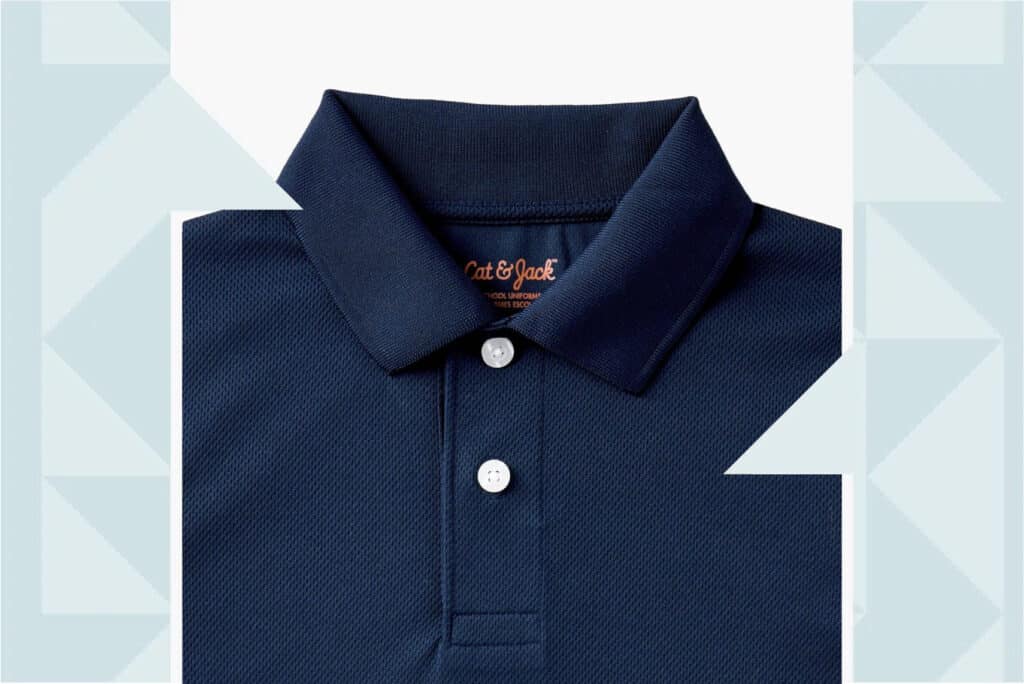 Target usually has a very nice and affordable line of polos. See here for what's currently available.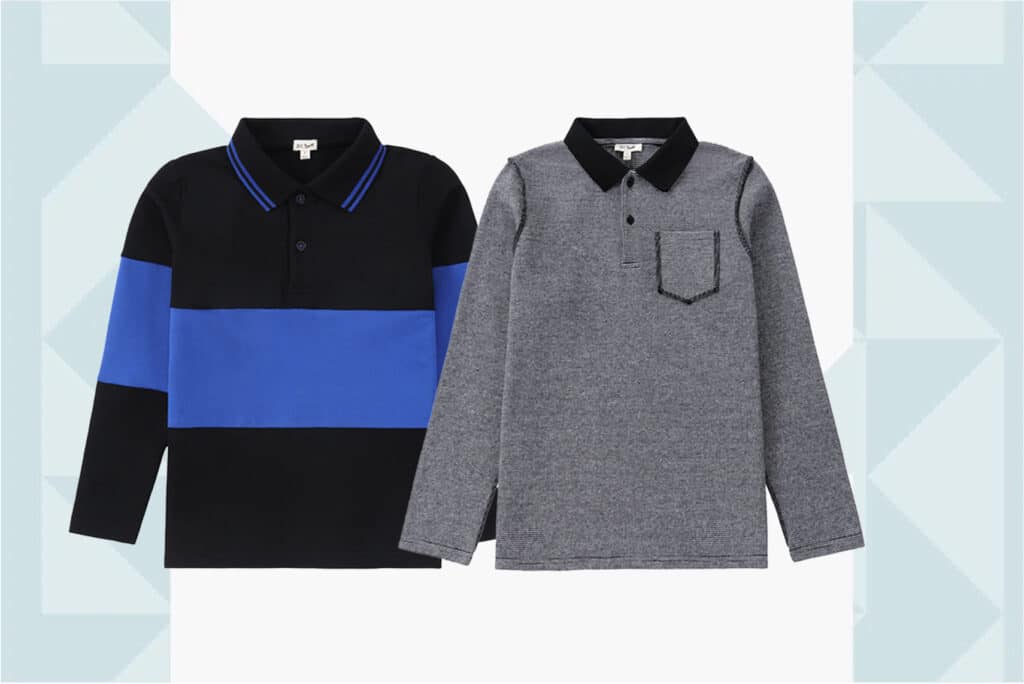 Petit Clair has one of the largest selections of high quality polos, including basics and lots of really cute styles. Check it out here.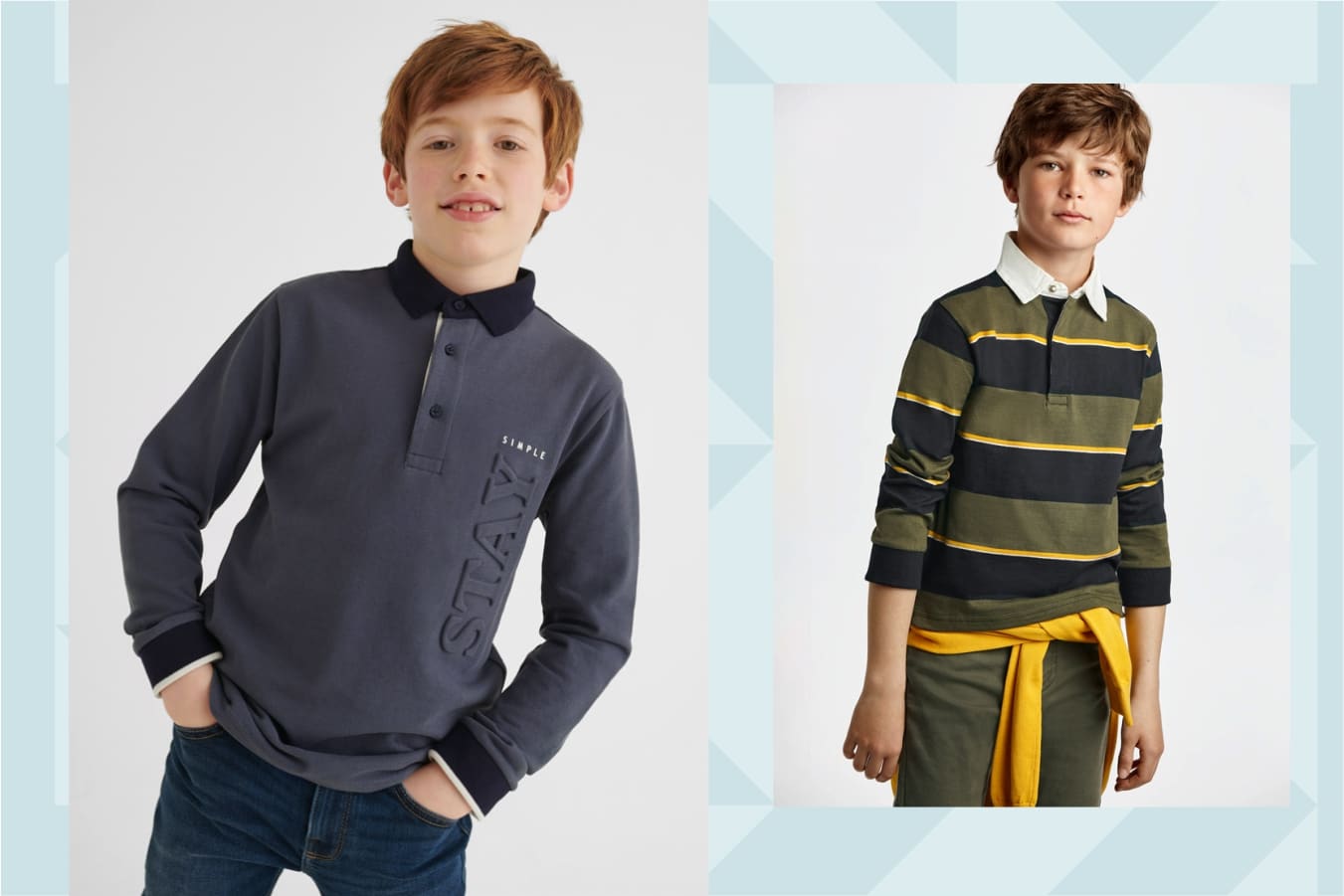 The fall line is not yet in, but you might also like the stylish selection at Mayoral. Check back in later.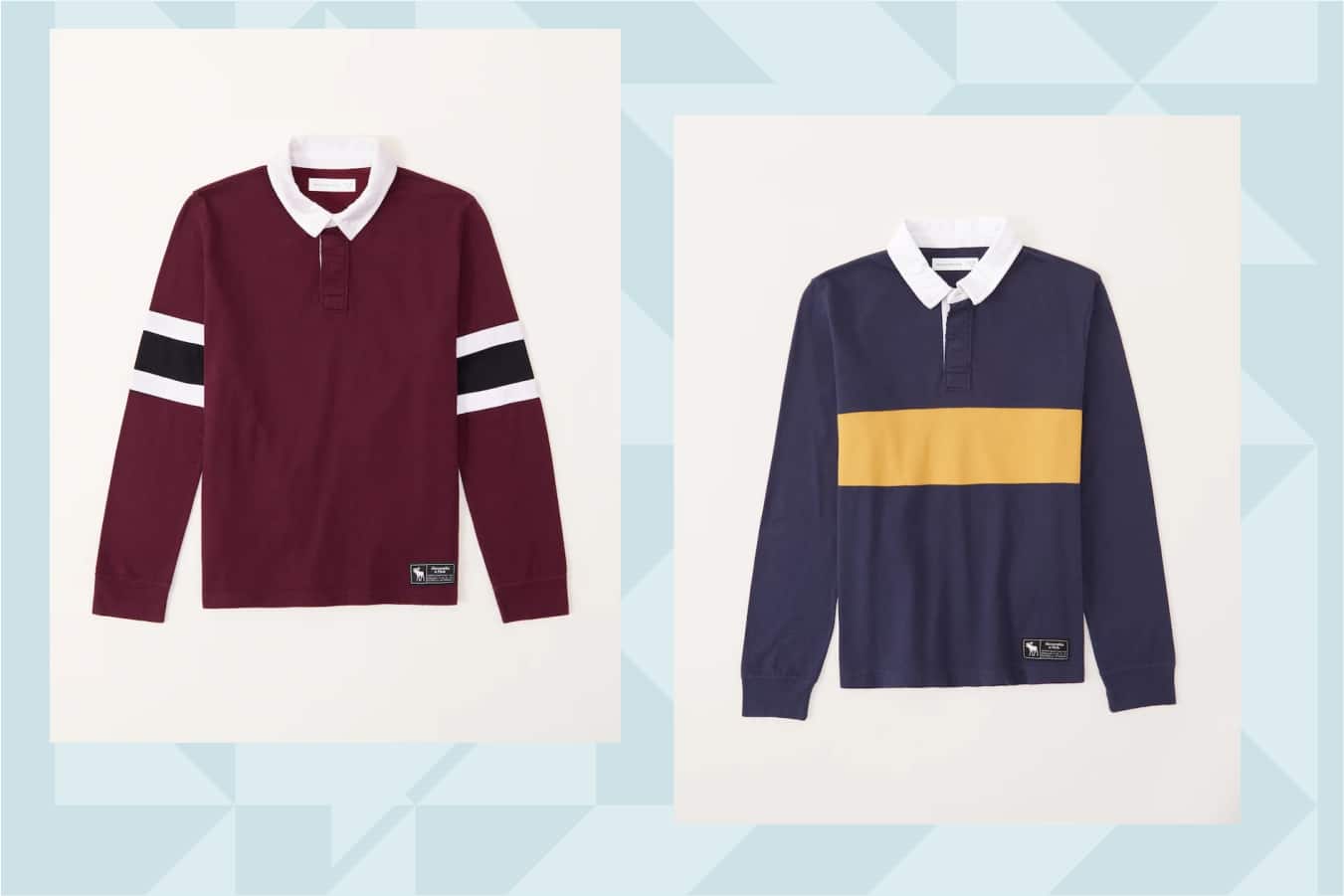 Finally, Abercrombie Polos are sure to be a favorite but the full long sleeve selection is not yet available. Later in the season nice, thicker polos made of a sweatshirt material are usually available.
Active Polos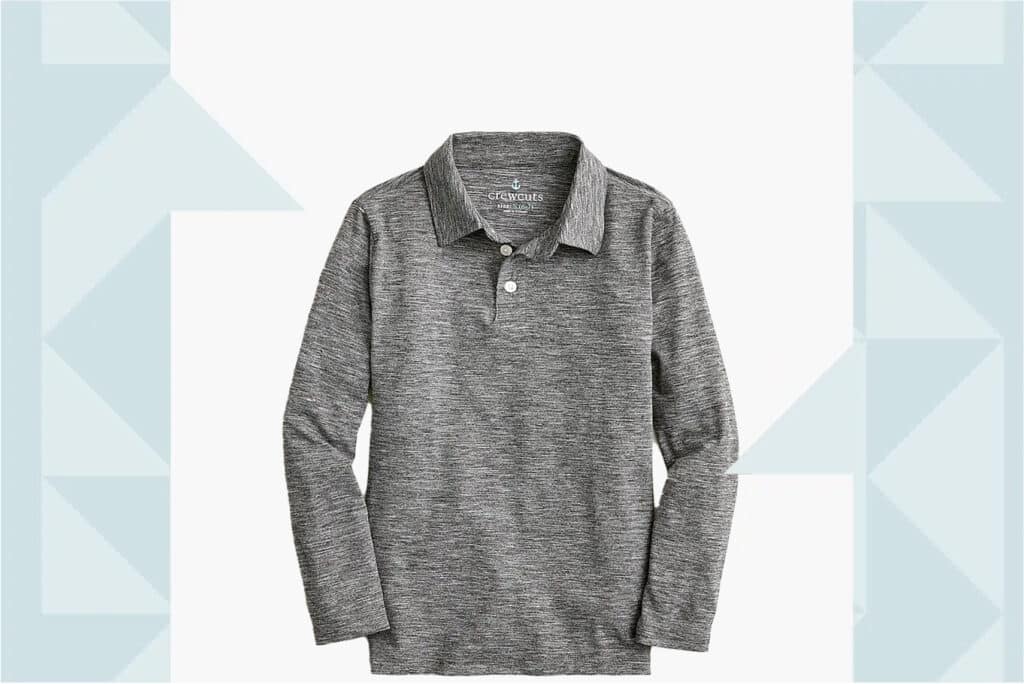 Boys now love sport/active fabrics, and there's lots available with a collar too. While there's more selection of this type in short-sleeves for the summer, as far as long-sleeved versions J Crew has a nice selection of solids and stripes.
For Big Guys: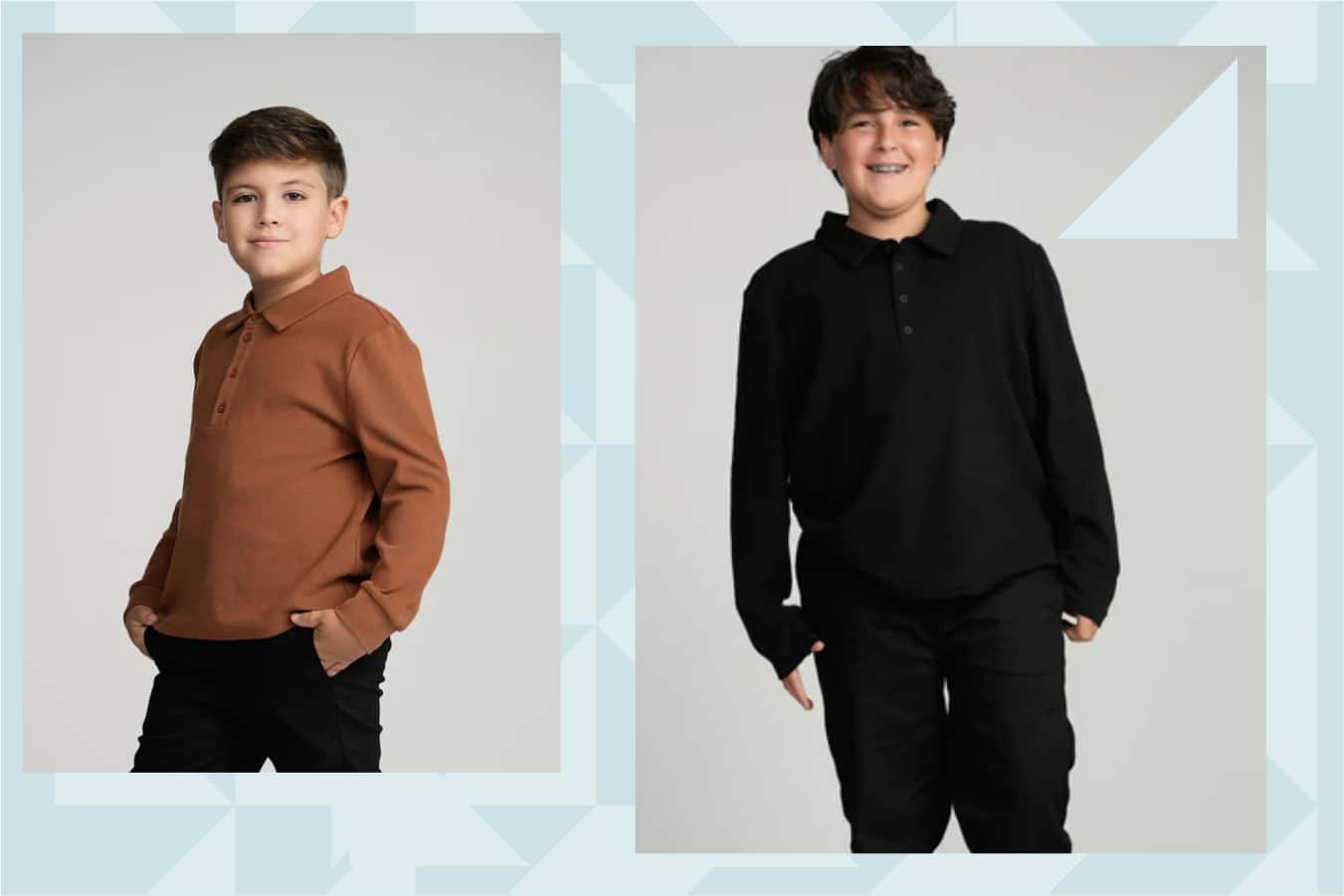 MOFI clothing – typically has a great selection of polos in husky sizes. Solids, prints, in different colors and styles – still awaiting the fall selection.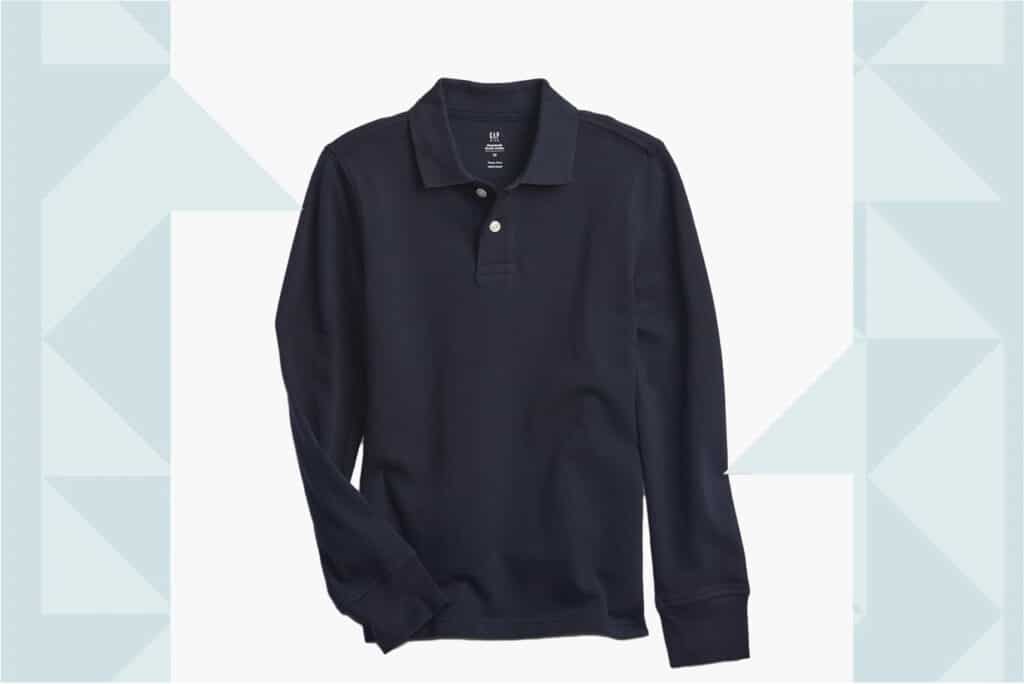 Gap Husky has solid long sleeve polos (we don't see them this year but will update when we do). Grab them when you see them as they always seem to be out of sizes. Lands End also makes their classic polo in husky sizes. The Lands End Mesh Polo is another great shirt that comes in husky sizes.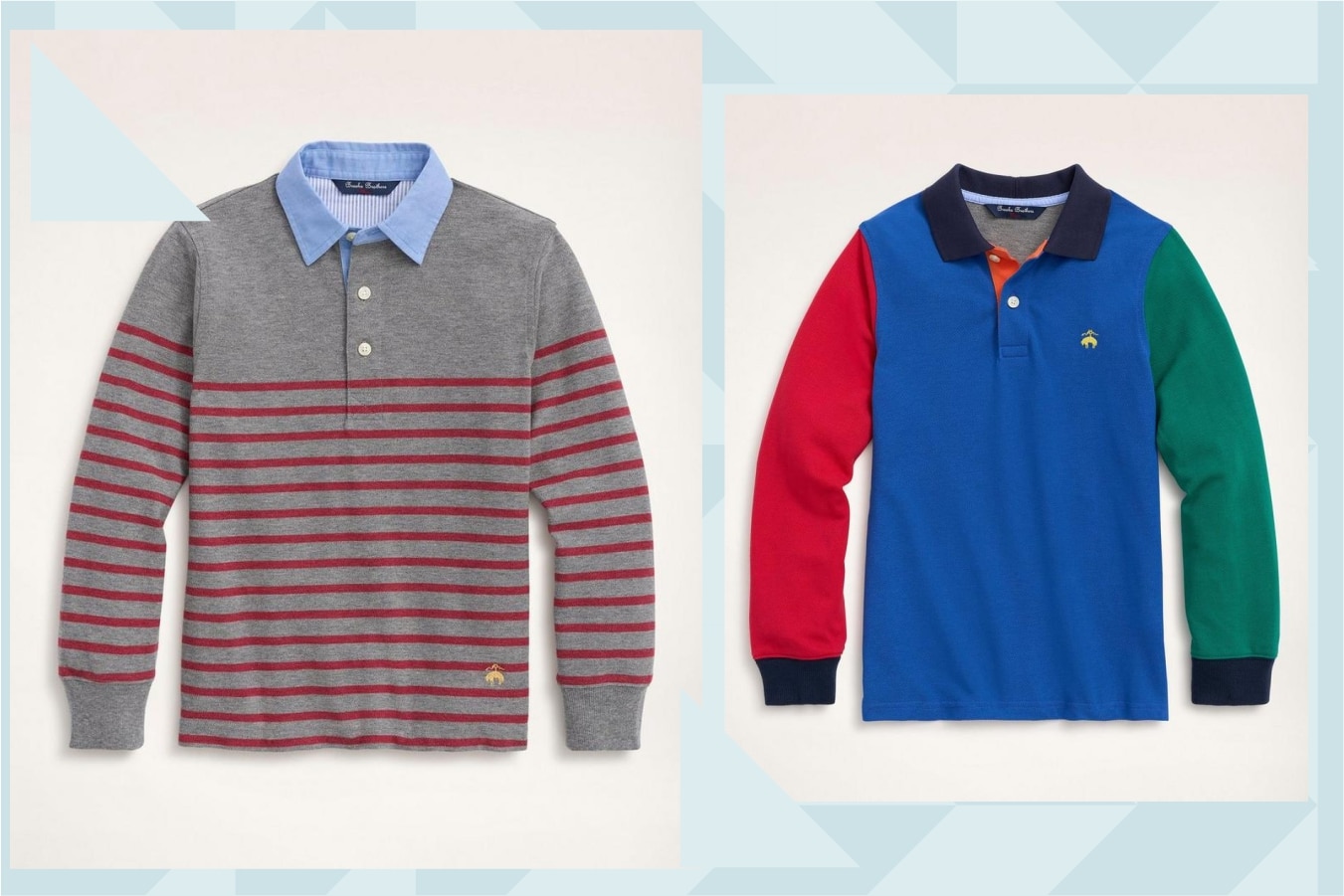 Brooks Brothers is usually a good option for the huskier or bigger sizes. The fall selection is not in yet, check back later in the season.
Which polos are your fav?
FOR EXCLUSIVE CONTENT AND A PEEK BEHIND THE SCENES, MAKE SURE TO JOIN OUR WHATSAPP STATUS HERE. JOIN OUR WHATSAPP GROUP AND WE'LL LET YOU KNOW WHEN A NEW POST IS UP!