Make sweet or savory challah-taschen for your Purim Seudah. With surprise fillings inside, they'll be a huge hit! Here's how to do it.
About 4 years ago, not long after I began my challah business, I came up with this idea as a fun twist on the traditional hamantashen. Since challah is kind of my "thing," it was really a no brainer to turn this iconic Jewish cookie into stuffed challah-taschen.
The possibilities are endless. Over the years, I've been stuffing my challahs with everything from roasted garlic to chocolate ganache (*swoon*). Whether your family likes savory or sweet, you really can't go wrong with this concept. Below are some of my favorites, along with step-by-step instructions on how to make sure your challah-tashen hold their shape and give your Seudah table a little extra "wow" this Purim.
Tip: These can made into individual sized "tashen," to serve as a place setting for every guest. Alternatively, you can make a giant version with a full-sized challah dough to use as an eye-catching centerpiece. Since we all have our favorite challah recipe or flour we prefer, feel free to use your own challah dough to make these (or even a store bought frozen dough will do!).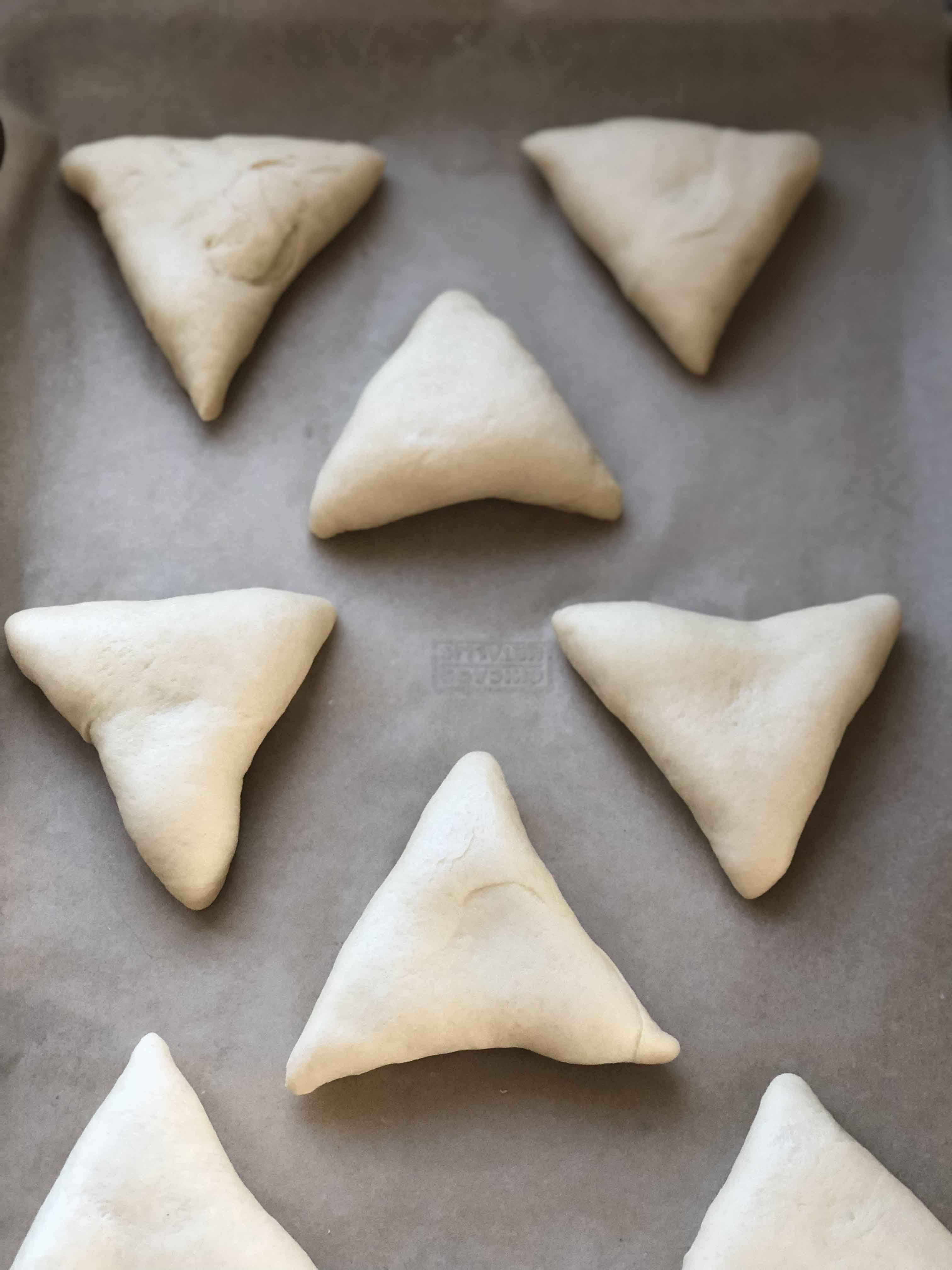 Caramelized Onion Filling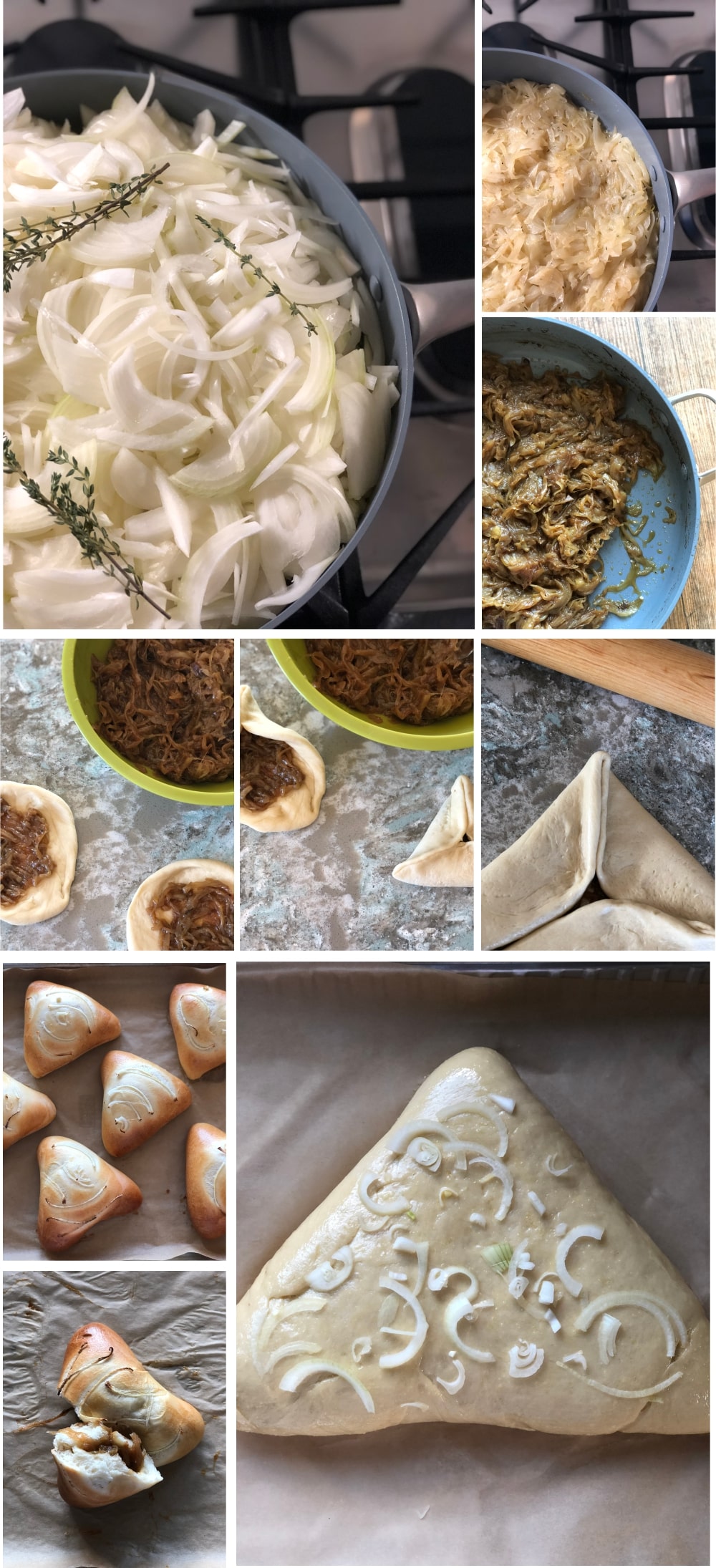 These onions can be made up to 3 days in advance and stored in the fridge in an airtight container. These can also be frozen for up to 3 months! Set aside a few thin slices of raw onion to top your challah with. This will help you to remember what's inside!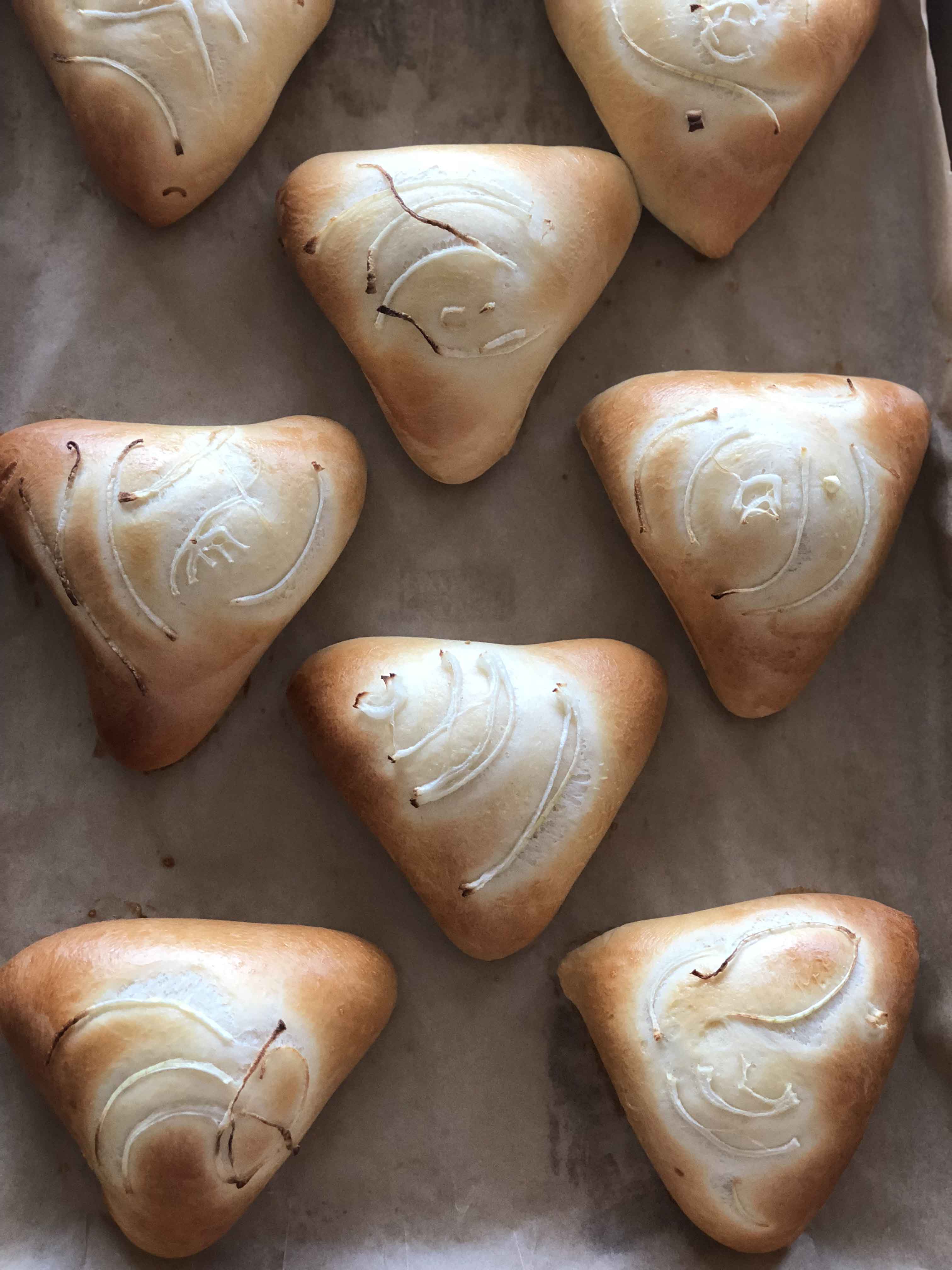 Roasted Garlic Filling
Save any extra roasted garlic to use for everything from mashed potatoes, to a challah spread, or in an endless number of savory recipes. This will also stay well in the freezer in an airtight container for up to 3 months.

Chocolate Ganache Filling (Pareve)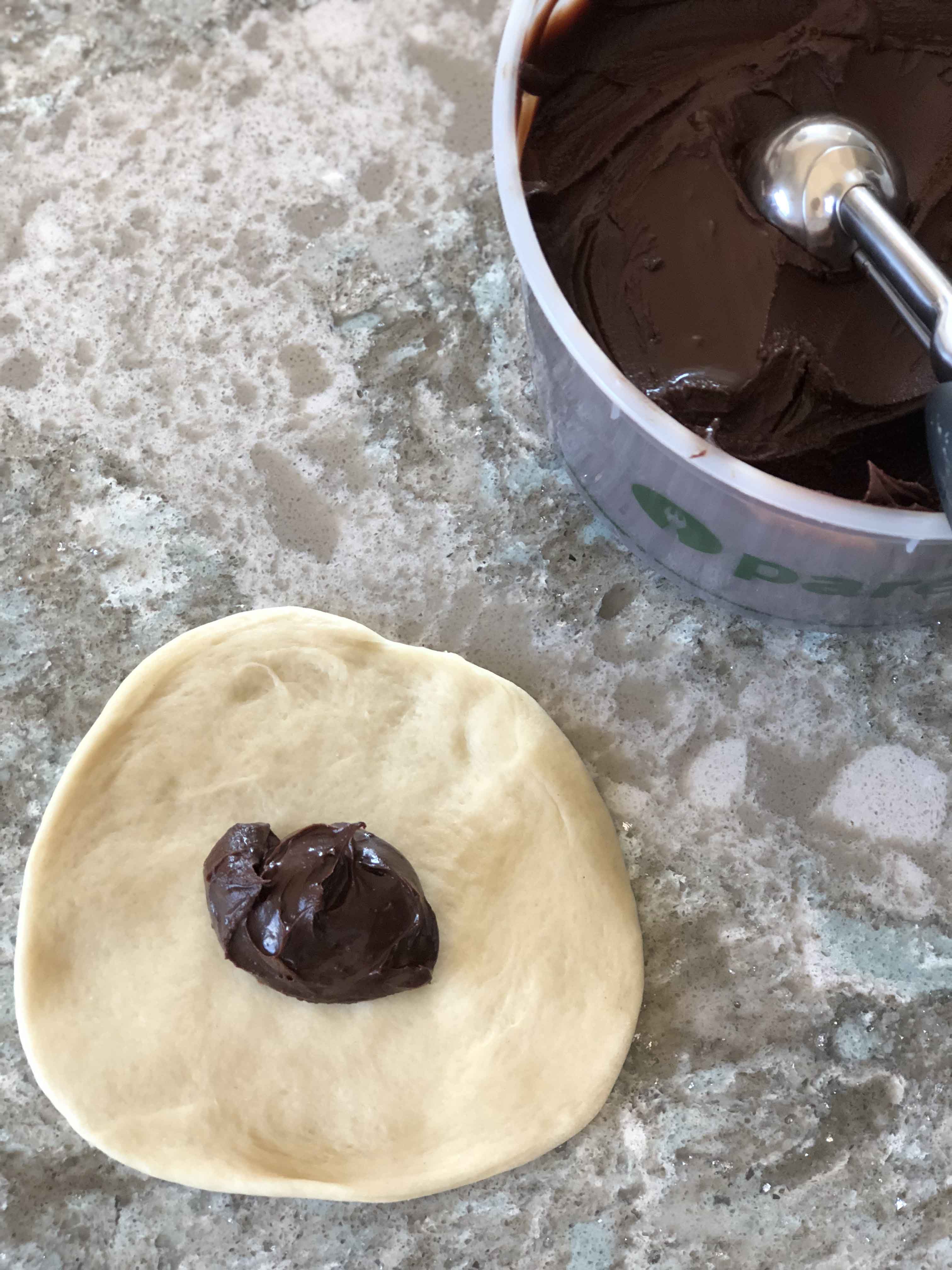 A ganache is usually made with heavy cream, so I like to use canned coconut milk, because it has a similar fat content to cream (but it's a much healthier fat). Also, the ratio of coconut milk to chocolate does not make the entire ganache taste like coconut. My kids could eat this by the spoonful if I let them.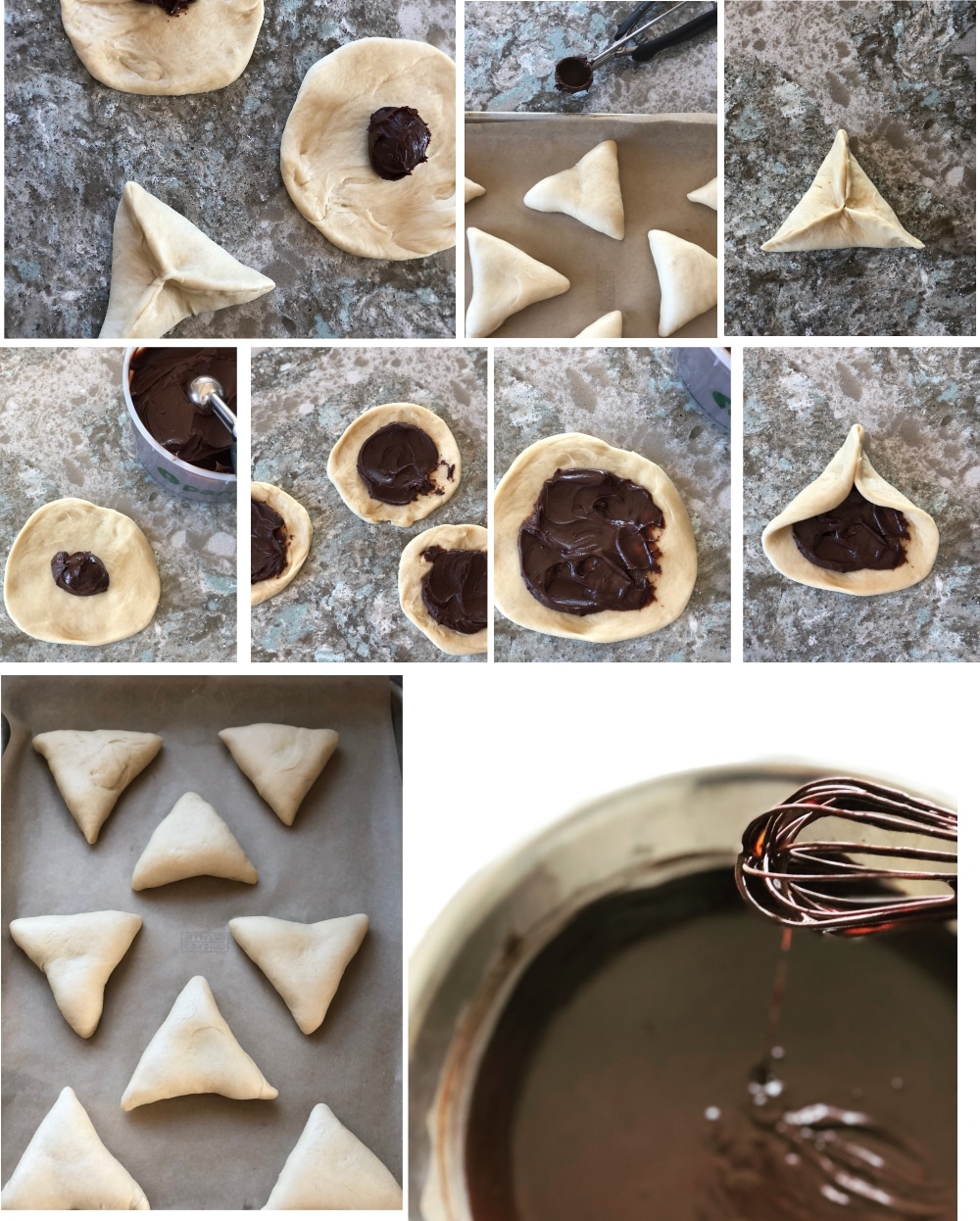 Funfetti Crumb Topping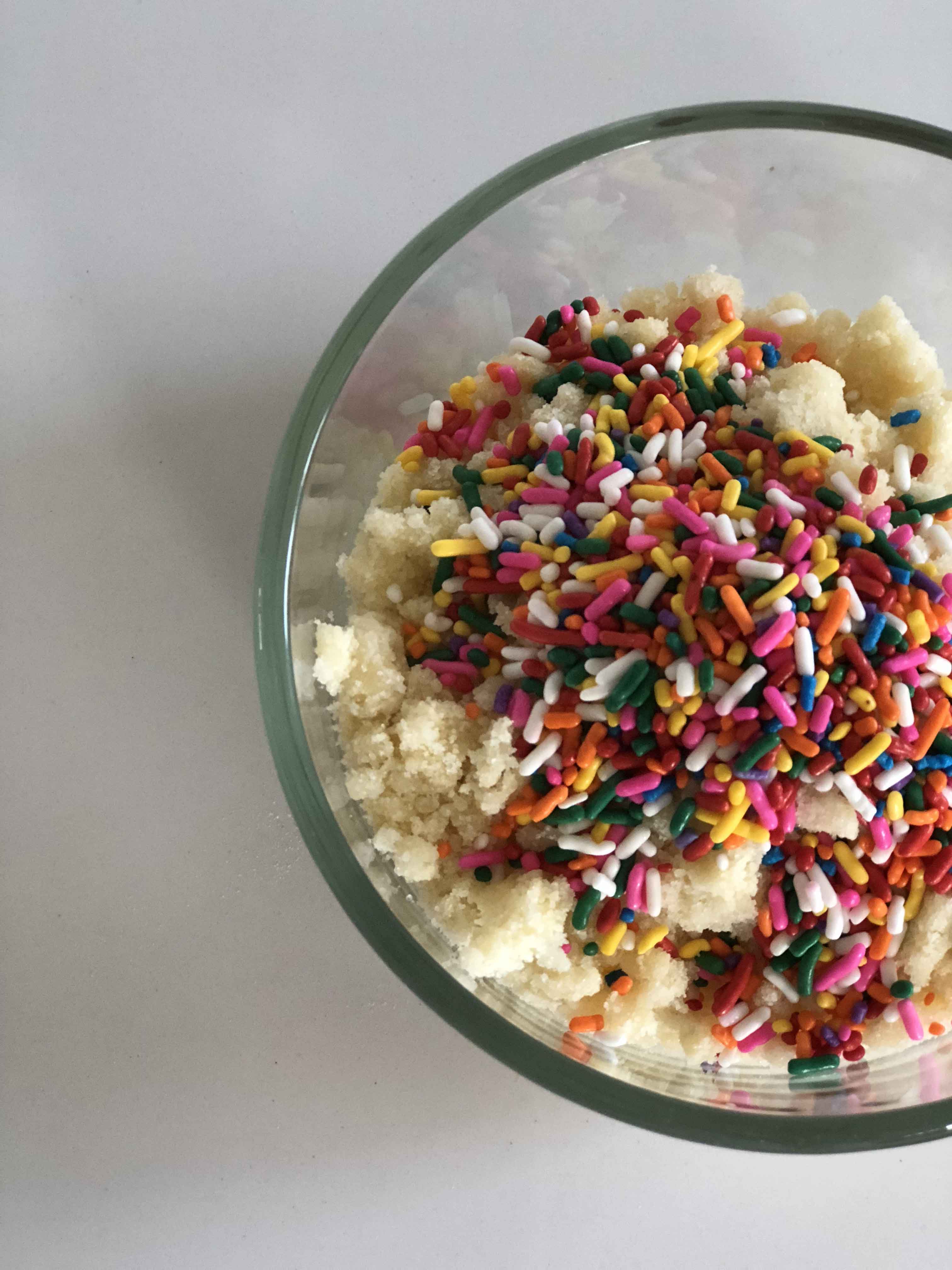 These can also be made ahead and refrigerated or frozen until ready to use. I store extra crumbs in freezer bags in my freezer, so I always have some on hand when I want to top a challah, fruit crisp or even cupcakes before putting in the oven!
I know this recipe calls for margarine, which is definitely not a healthy fat, but margarine/butter gives a much better crunch to your crumbs than oil does, so I do not recommend swapping the margarine for oil. Everything in moderation!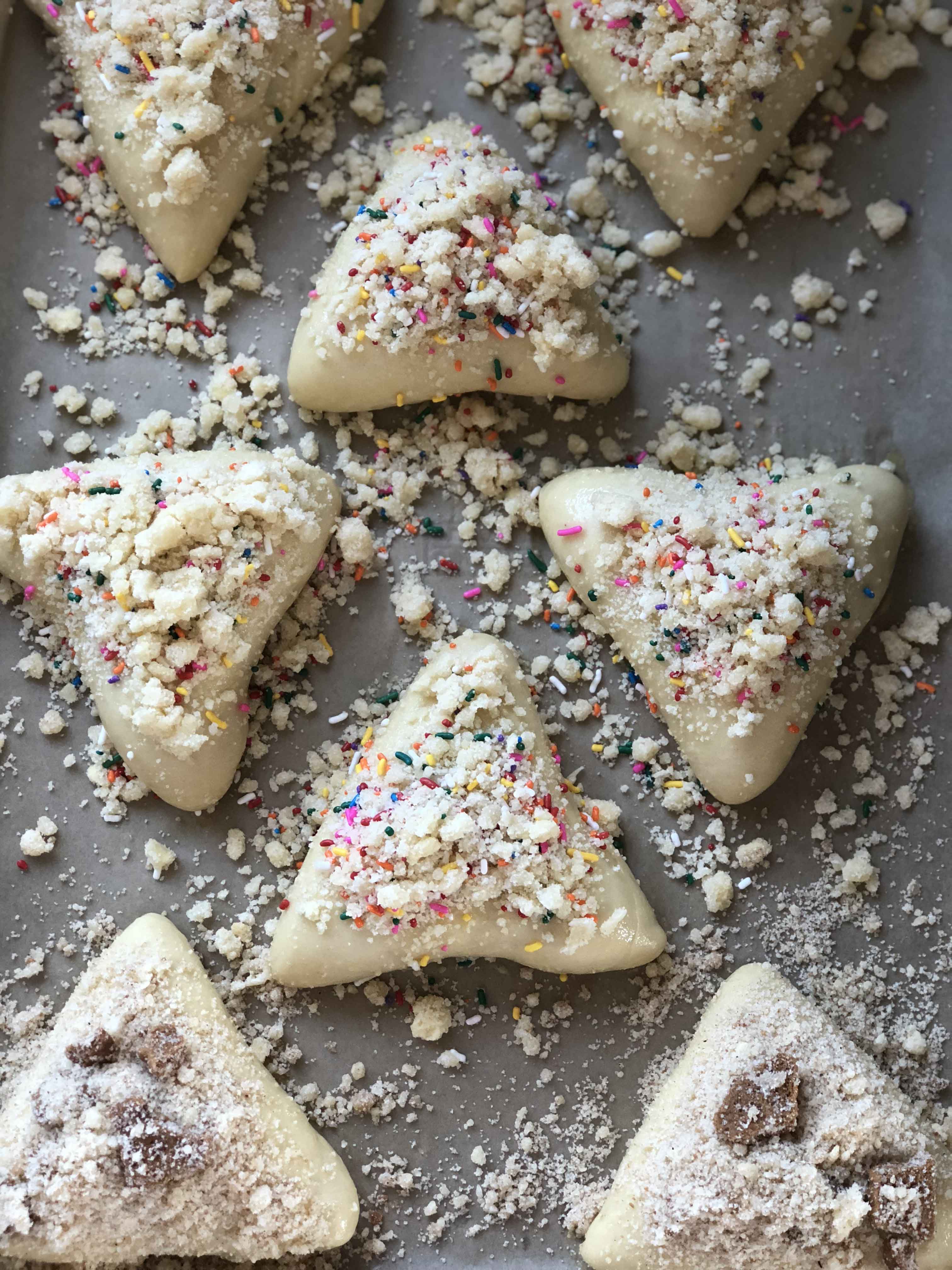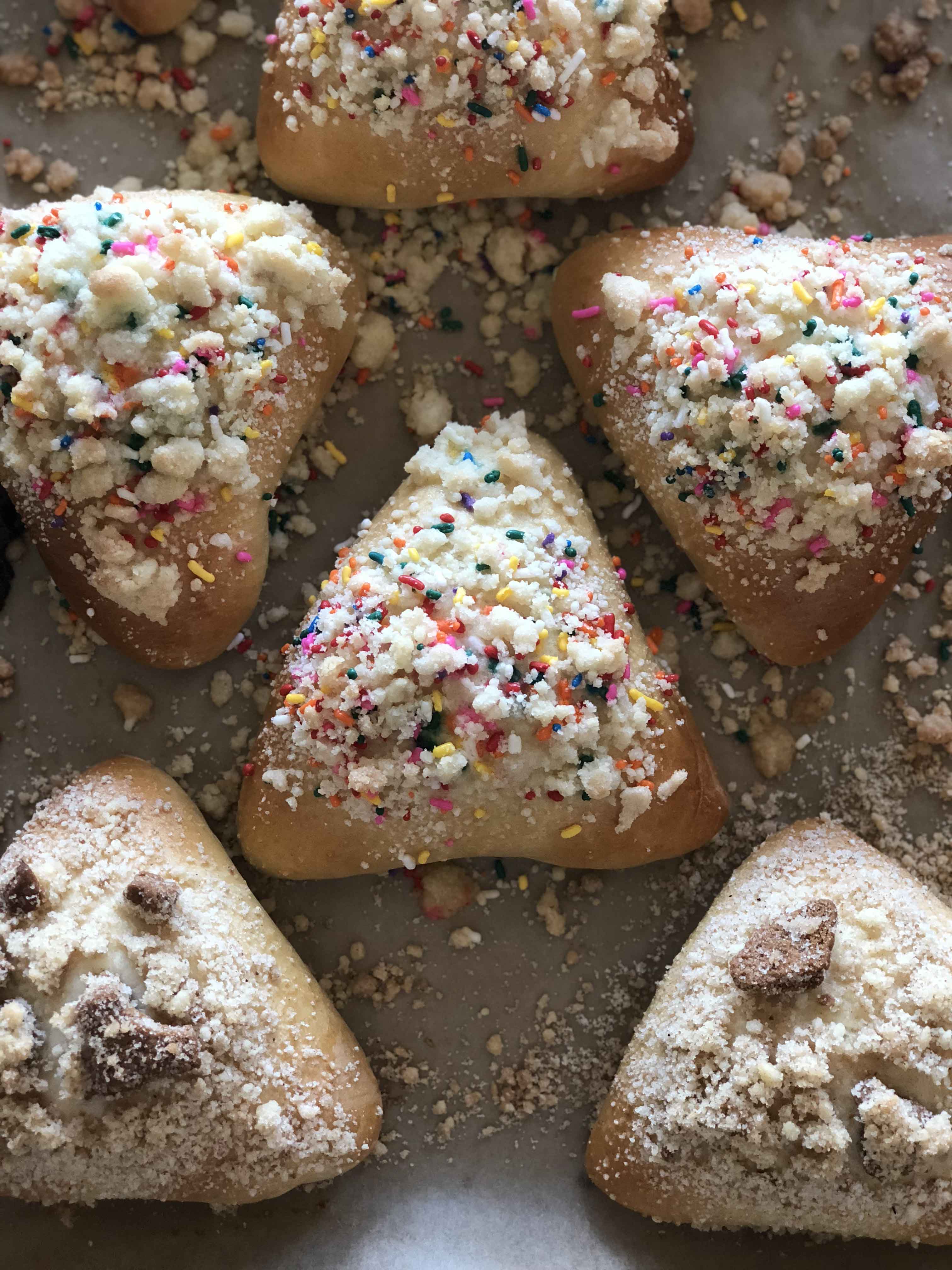 Lotus Cookie Butter Crunch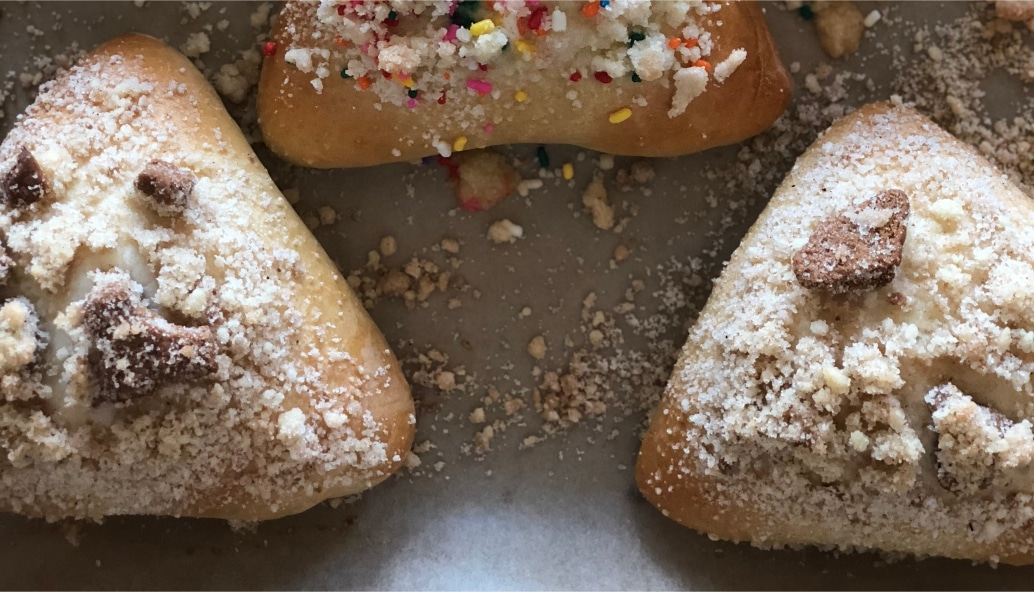 Additional Filling & Topic Suggestions:
*Fill with Nutella or pareve hazelnut chocolate spread and topped with classic crumbs or rainbow sprinkles.
*Fill with creamy peanut butter and raspberry jam (serve warm for a PB&J on steroids!).
*Fill with apricot pie filling (I love Solo brand, but note it is labeled DE), brush challah-taschen with some more apricot filling, and sprinkle with almonds.
To make traditional hamantaschen, check out this post!