It's an exciting morning when these crumb muffins are coming out of the oven.
There's one grocery store in Lakewood that sells the best muffins in their bakery department (and no, not all muffins are created equal). My kids always ask me to bring some home when I'm in that area. The older boys who eat breakfast in school after Shaharit particularly love taking them to school. Their favorite: the blueberry crumb.
But I'm not always on that side of town, so it came time for me to figure out a recipe of my own that they'd love just as much. 
I love the blueberry version. But now this funfetti version is popular with the younger kids. So, blueberry or funfetti… it's your choice! 
Before we get comments like, "Can I make this with chocolate chips?" I'd say both "Why not?" and "I haven't tried it." If you want a great chocolate chip muffin, I recommend this recipe. 
A note: I used a more sugary streusel so the top gets crisp (finishing the baking at 400⁰F also helps achieve that).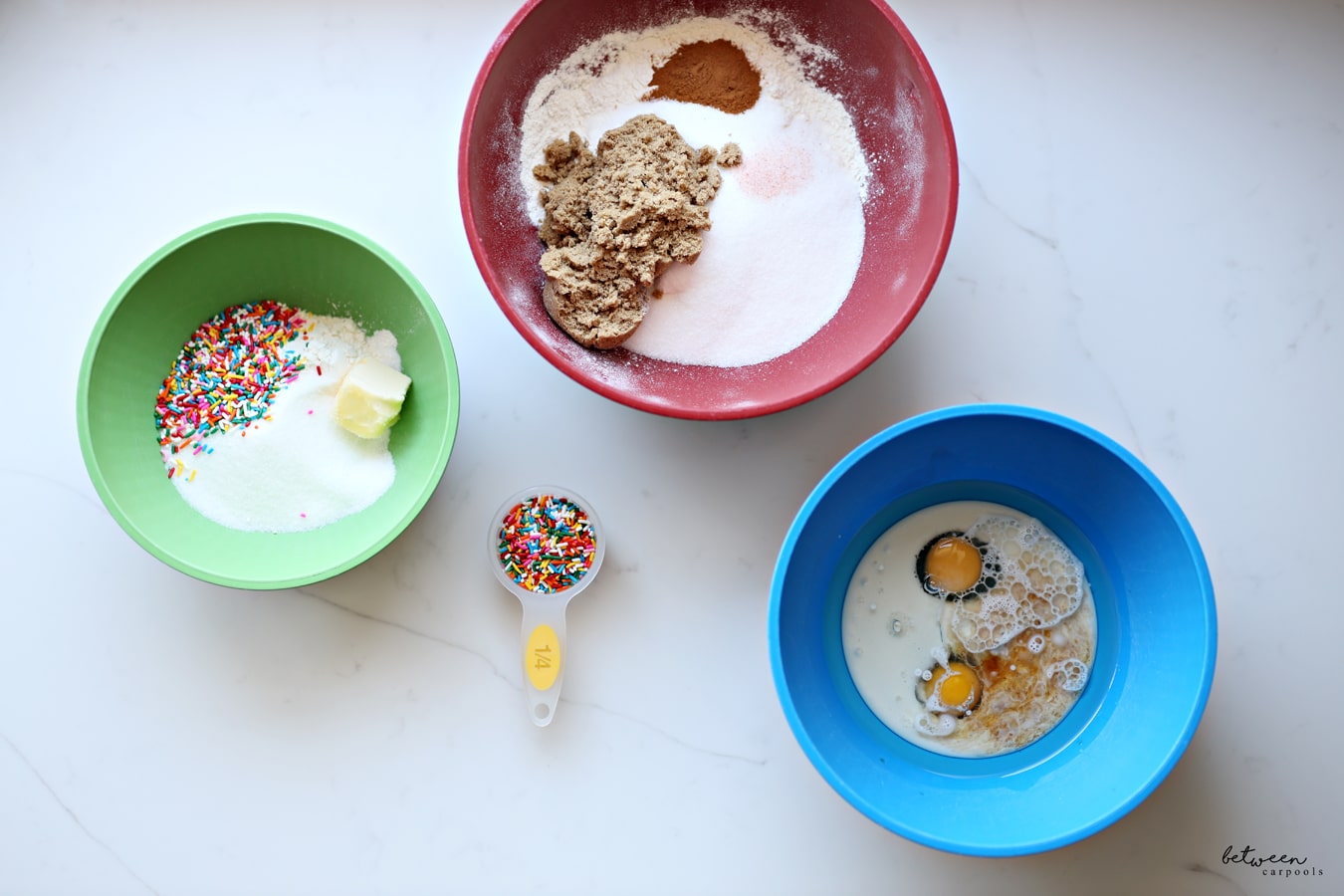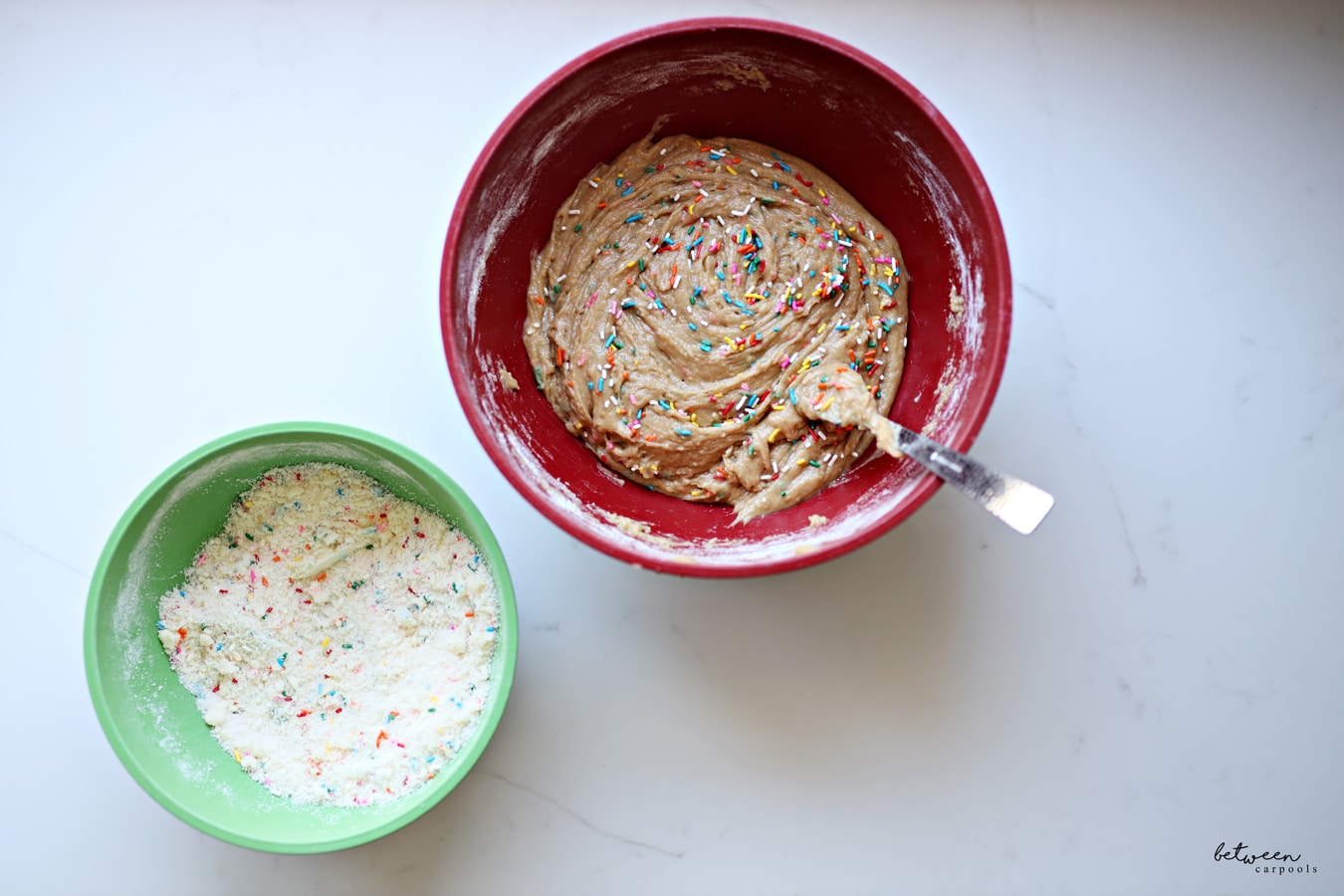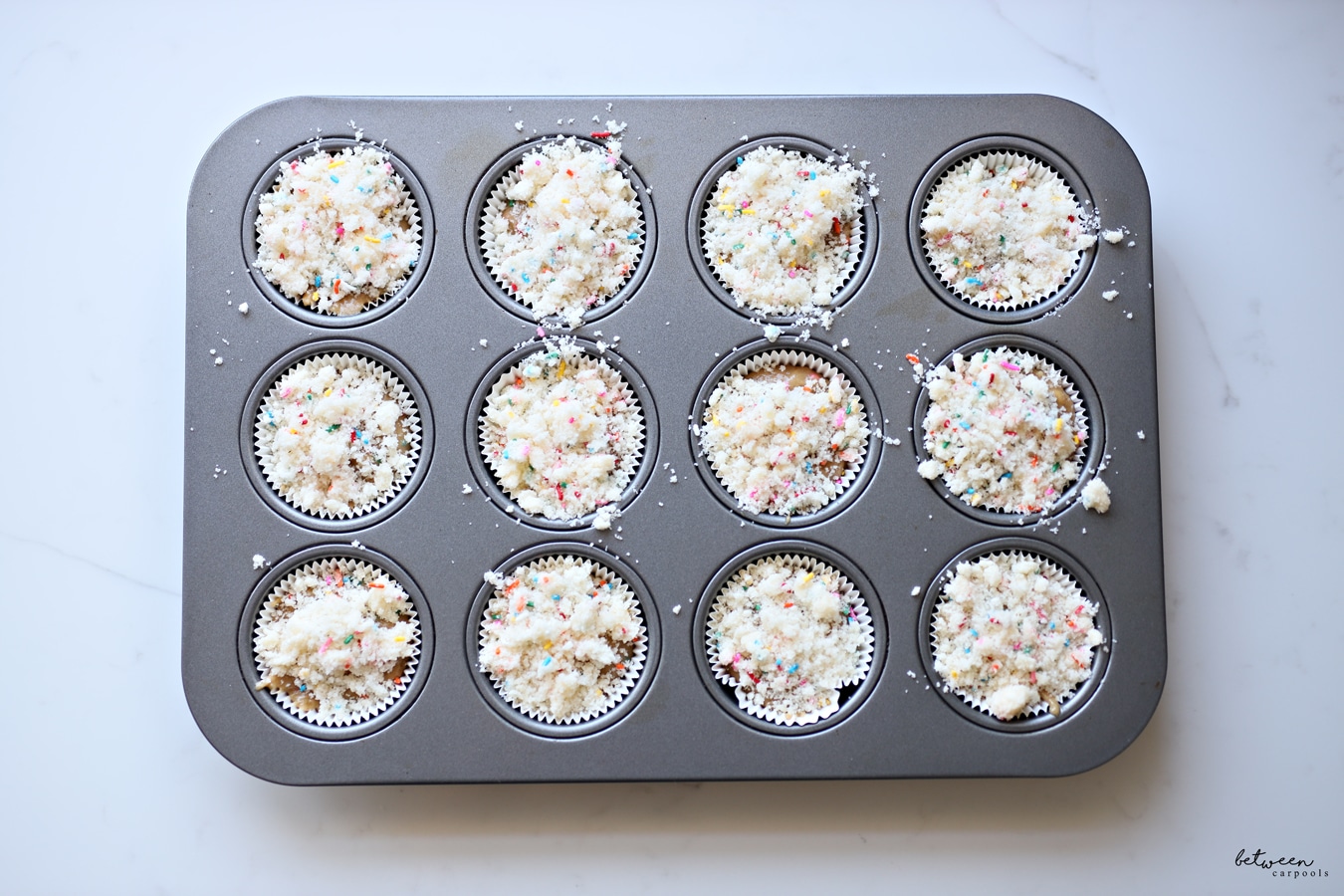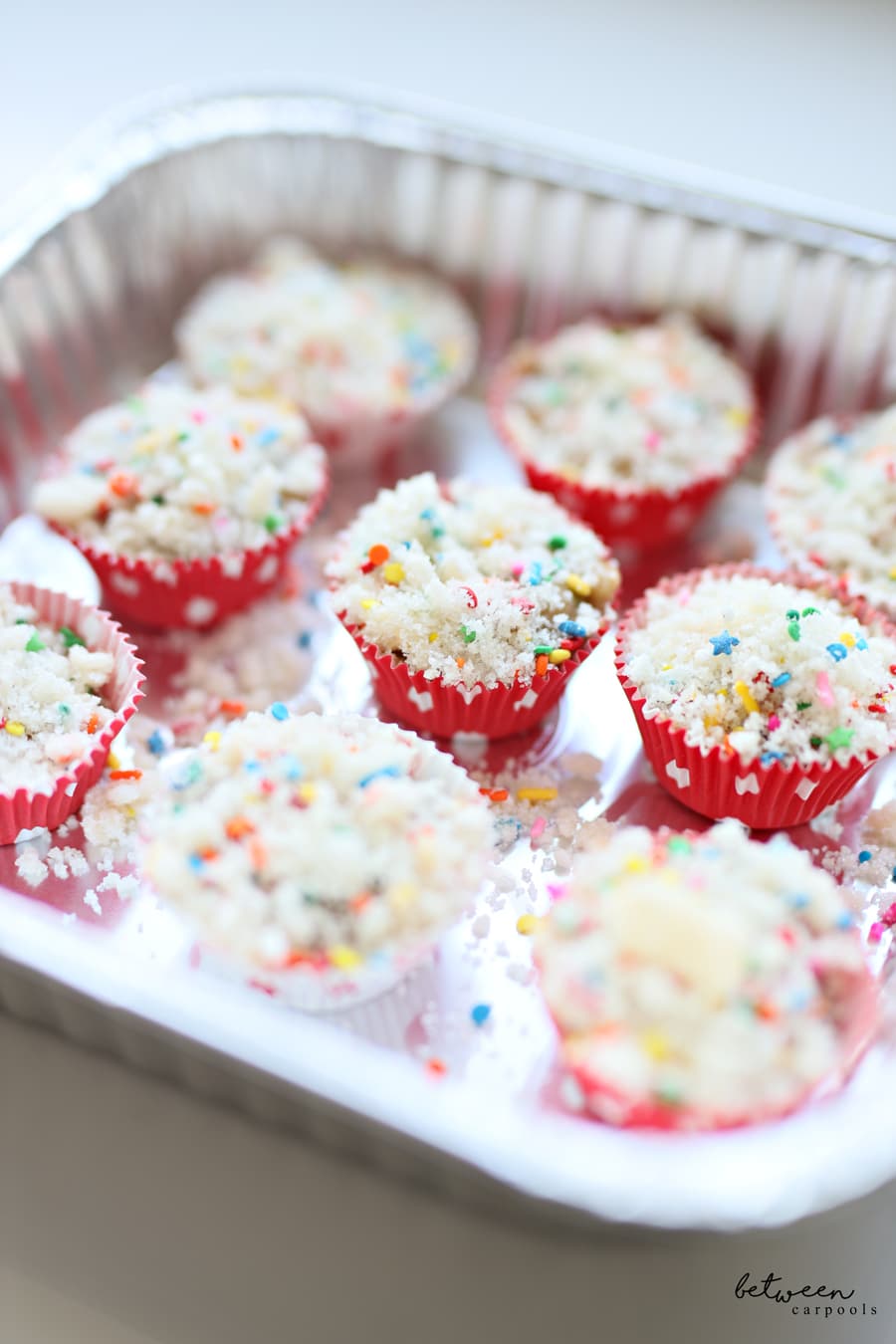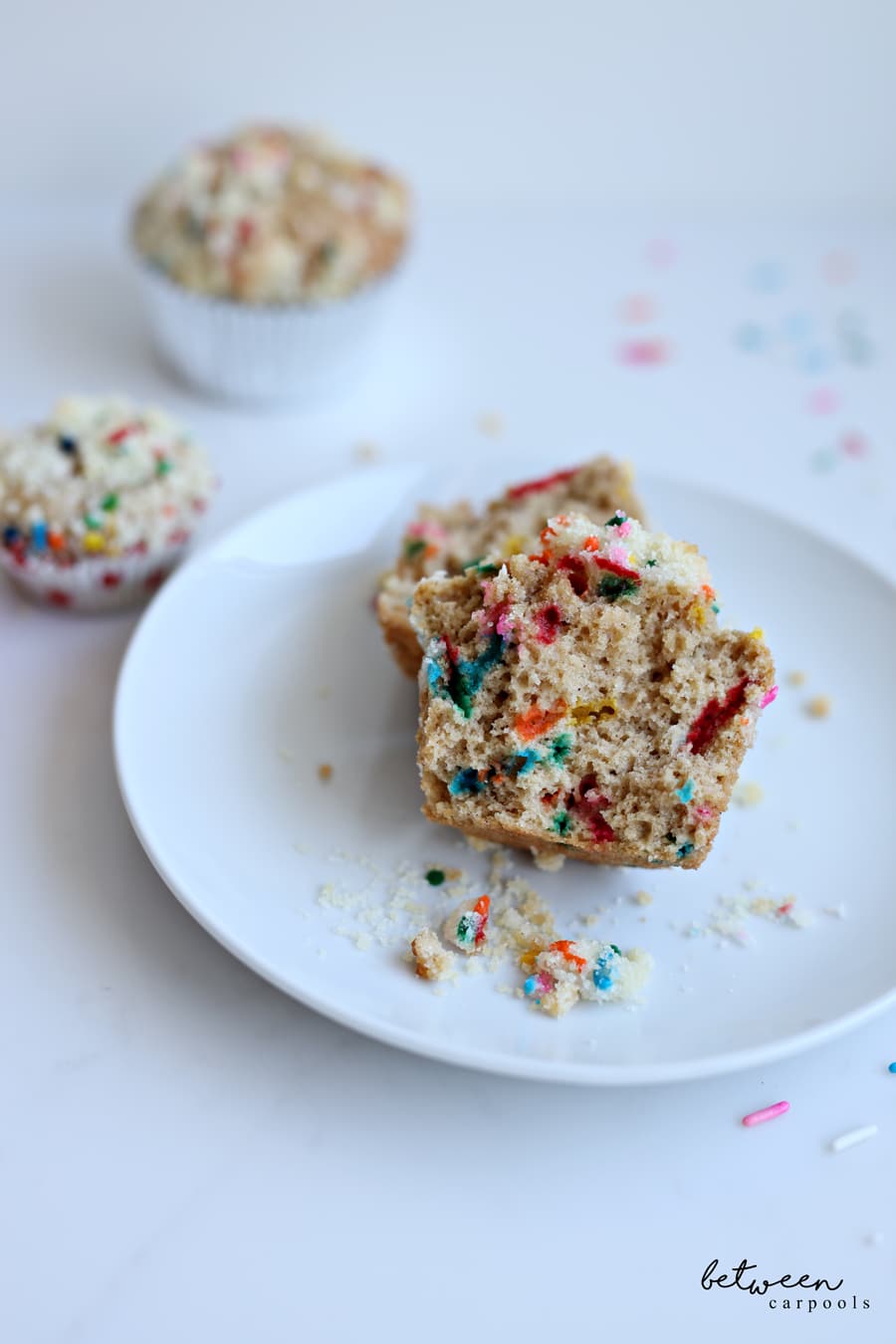 Blueberry OR Funfetti Crumb Muffins
Serves:
15 regular sized muffins; 9-10 bakery-size muffins
Ingredients
3 cups flour
2 teaspoons baking powder
Pinch salt
¾ cup sugar
¾ cup brown sugar
2 teaspoons cinnamon
⅔ cup oil
⅔ cup milk or soy milk
2 eggs
2 teaspoons vanilla extract
¼ cup rainbow sprinkles OR 1 ½ cups frozen blueberries
Crumbs:
⅔ cup sugar
¼ cup flour
1 tablespoon vanilla sugar
3 tablespoons butter or margarine, at room temperature
2 tablespoons sprinkles (omit for blueberry muffins)
Instructions
Preheat oven to 350⁰F. Line a muffin pan with liners.
In a bowl, combine dry ingredients. In a separate bowl, whisk together oil, eggs, and milk and mix to combine. Gently fold in blueberries.
Add batter to each muffin cup.
Meanwhile, knead crumb ingredients together in a bowl until crumbs form. Sprinkle on top of batter.
Bake for 15 minutes, then raise temperature to 400⁰F and bake an additional 5-7 minutes.