Love mushroom and want a new great salad for the Shabbos table?

I love anything and everything with mushrooms. But the real reason I make this salad is because my daughter Mindy is also a mushroom fan, and what don't we do for our kids!? Right? Right!
I've been making her mushroom salad forever now, but now I'm in my "twist" zone. Everything needs a twist these days –  otherwise I'll just be another Nitra cookbook. (Who remembers that? The one without pictures with a spiral binding. I think my mother used that every Pesach when she tried getting the Pesachdik lokshon right.) Here's the version I'm making now.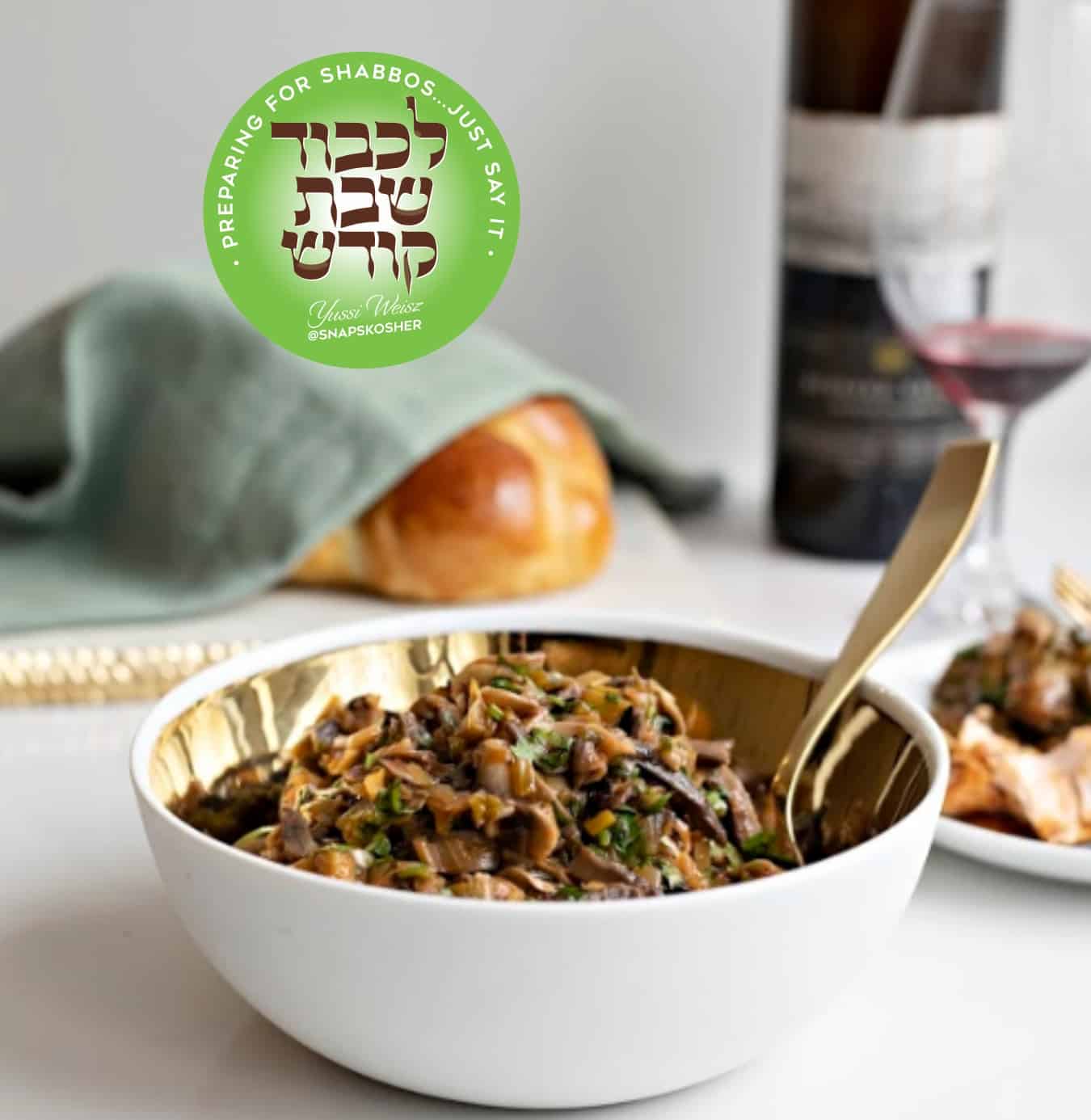 Mushroom Salad
Ingredients
2 leeks, finely diced
6 garlic cloves , finely diced
2 celery stalks, finely diced
1 plum tomato, finely diced
1 jalapeno pepper, finely diced (optional)
⅓ cup olive oil
2 packs of button mushrooms, sliced
5 portobello mushrooms, peeled and sliced
Few drops soy sauce
1 tablespoon tomato paste
1.5 tsp salt
Some freshly ground black pepper
Instructions
Heat olive oil in a saute pan. Add leeks, garlic, celery, and tomato, and saute until soft.
Add all mushrooms, soy sauce, tomato paste, salt and pepper. Cook over low heat for 20 minutes. Once cool, top with fresh parsley and mix well.
Cook for 20 minutes on low flame.
Once cooled, chop up a full bunch of fresh parsley and mix well.
You'll enjoy the leftovers of this one until Tuesday!
Note from BCP – you can use the jalapeño and remove the seeds. The seeds are what makes it spicier…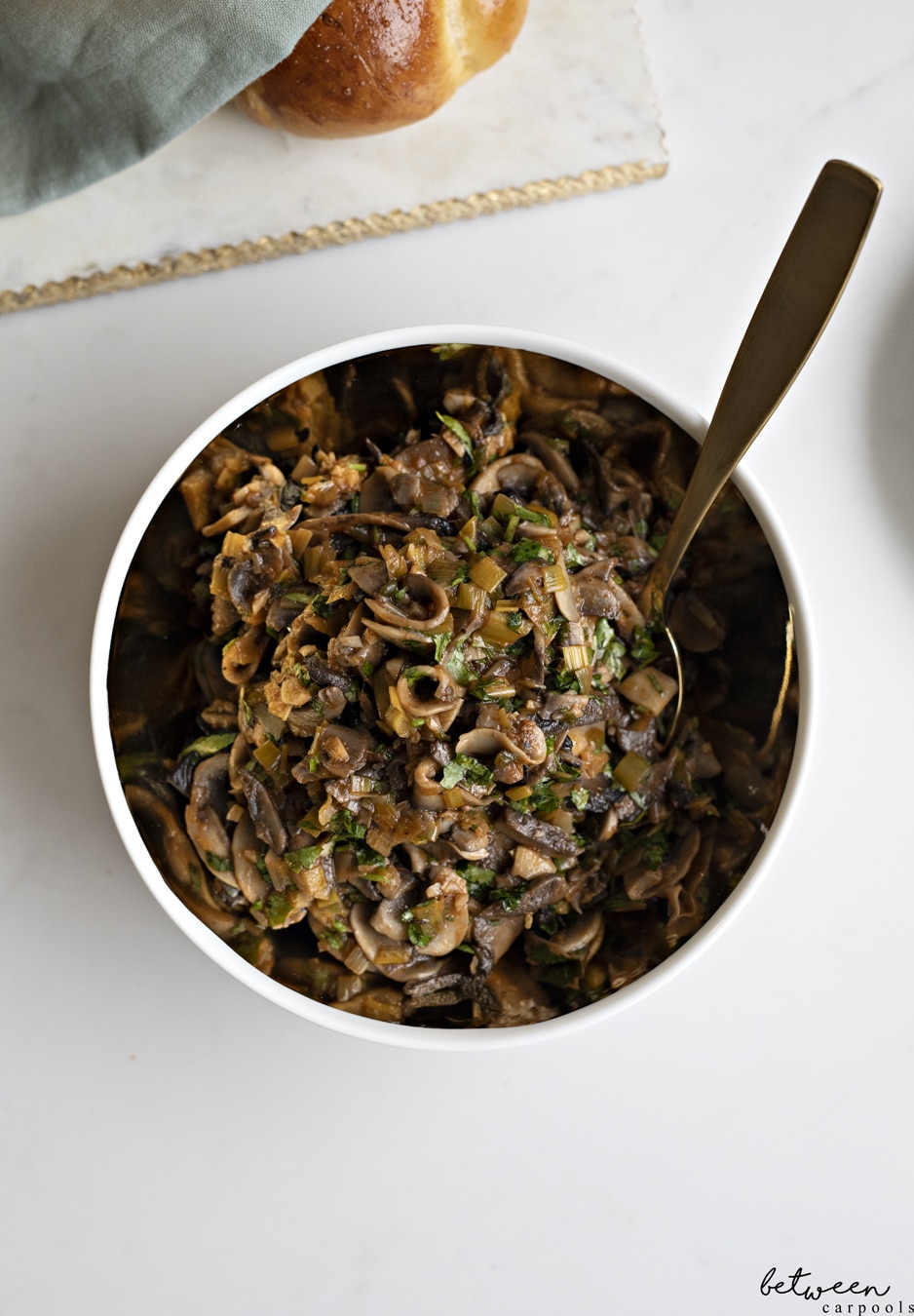 ---
Yussi Weisz has been in the kosher restaurant business since 2001.
18 years and 3 restaurants later he has landed himself in the fast-food business. Snaps Kosher, in the Westgate Plaza Lakewood. Actually, his slogan says, not fast food, good food fast.
Yussi has a special love for Shabbos, and believes there is so much more we can do to honor each Shabbos. For teens at risk that keep Shabbos Yussi gives out special Shomer Shabbos Gelt cards, that can be cashed in at his restaurant for a free meal. For people at home cooking for Shabbos, "Just say it"  "Lkovod Shabbos Kodesh" every time you prepare something. This way we can enhance the Shabbos, for ourselves and our kids, for a hefty dose of humor while Yussi prepares his own L'kovod Shabbos Kodesh, just follow along his Friday insta stories
Lkovod Shabbos, Shmiras Shabbos, Kedushas Shabbos
The power of Shabbos will transform our entire week in to something higher!
Now enjoy some of these heimish "lkovod Shabbos kodesh" recipes (but with a twist) special for between carpools.