If you've ever heard lots of groans…or, quite frankly, simply see kids disappear when you tell them it's time to clean the playroom, then you may find this technique absolutely useful and clever.
When we moved into our home 5 years ago, one of the things I was most excited about was our playroom. Out of eyesight in the basement, it is cozy and has plenty of closet space for the ridiculous amount of toys we have accumulated over the years. It didn't take long for me to realize, however, just how hard it would be to keep that room neat and organized and get the kids to clean the playroom.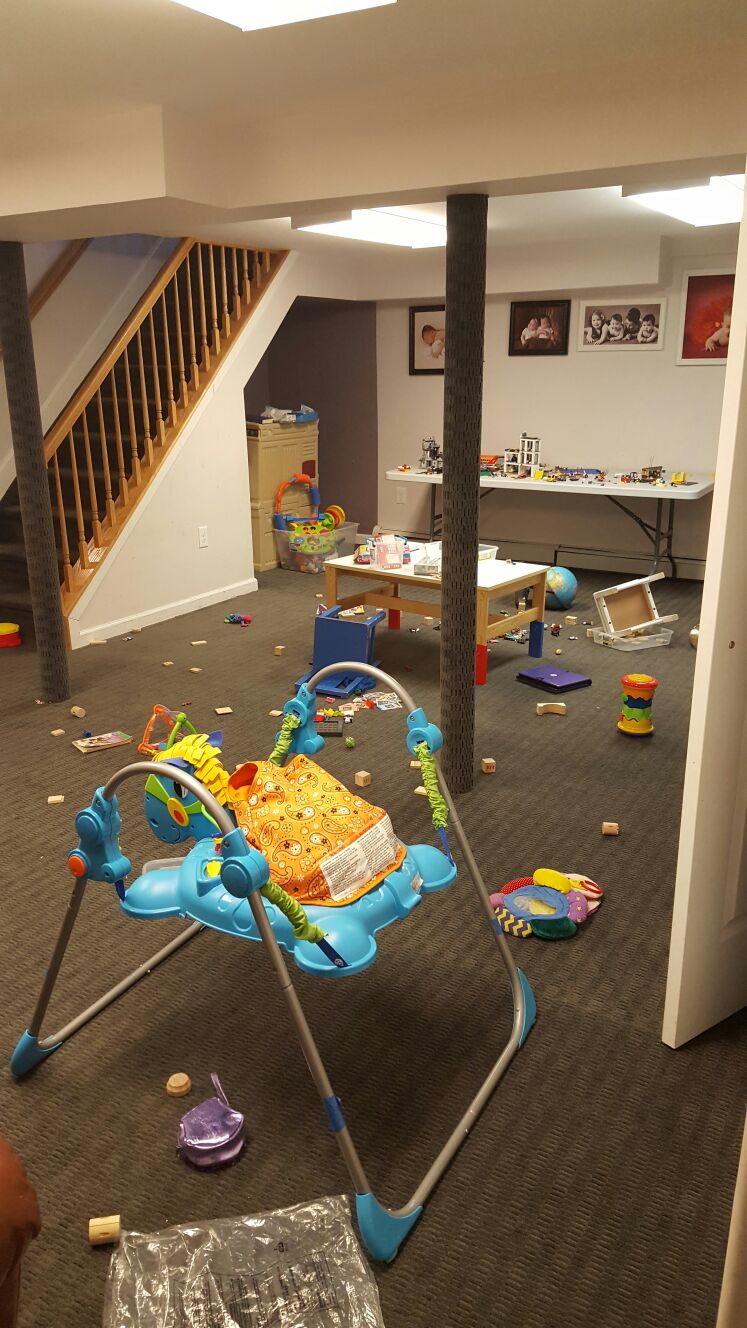 Over the years I've tried many methods to keep the playroom clean. None worked well. Either it required too much effort and time on my part or the mess would get out of control. The arguing was also constant. "Yaakov's not cleaning so I'm not either!" or "why should I clean that, I didn't even play with it!" A few months ago I tried something new and surprisingly, it worked well. We've been cleaning the playroom this way since, and with limited input from me, the mess hasn't gotten out of control.
Before I call the kids down to the playroom, I take a pen and paper and jot down the toys that need cleaning.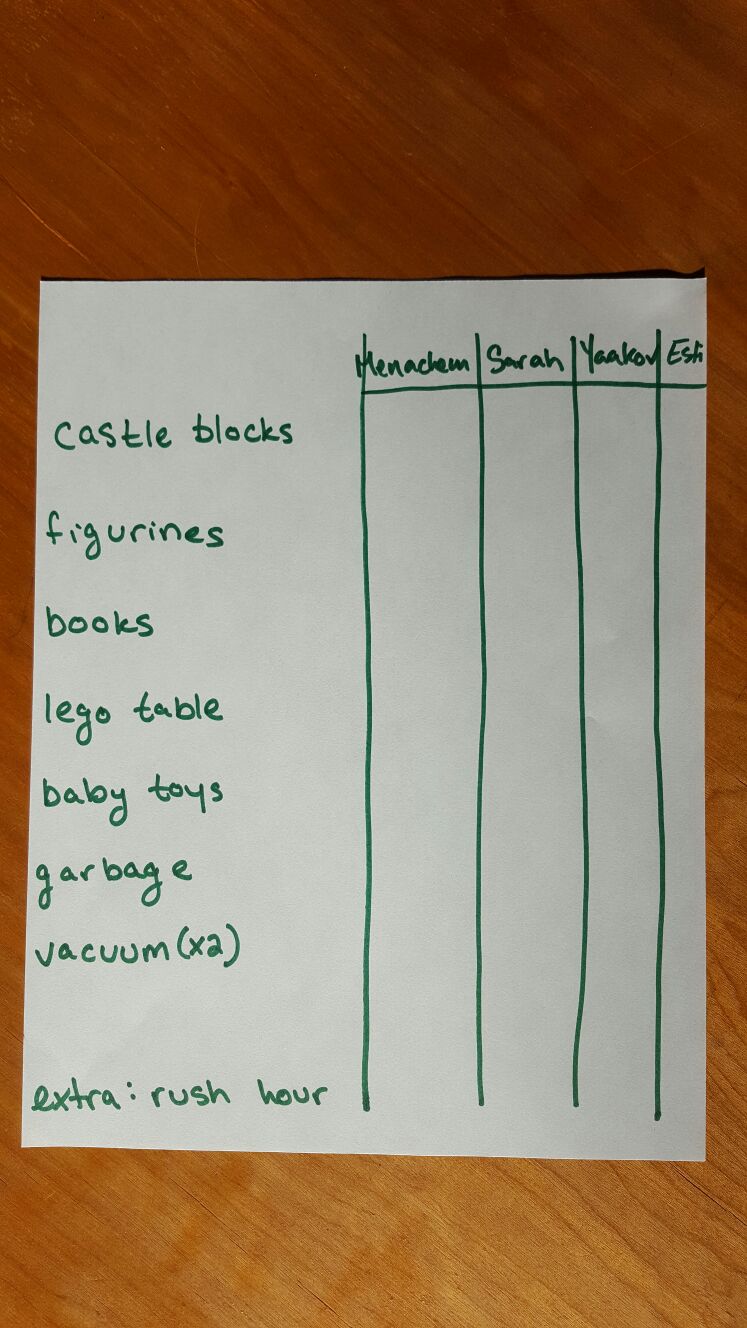 Once I call the kids, they get to start choosing which jobs they want in the order in which they came to me. (That gets them running.) They each choose one job, then we reverse the order and they choose another job. Larger jobs, like vacuuming, are worth two jobs for the child who chooses it.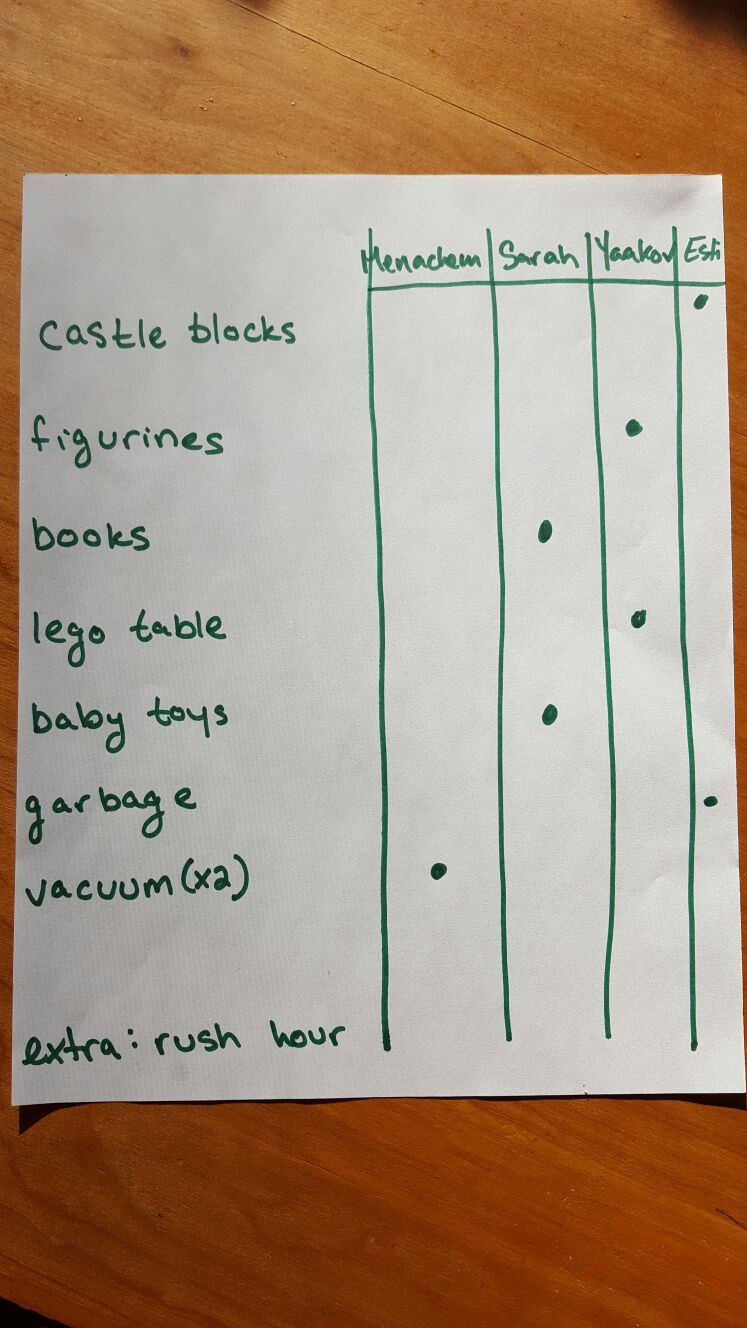 I'll do up to 3 jobs per kid because I find that any more than that becomes overwhelming and they lose their motivation. Broken down into small chunks, they find it easy to do their jobs quickly. And since completing each job is not dependent on another kid's jobs, there is no arguing.
They get 10 minutes to do their jobs before I come down to check out their progress. I officially write down an extra job at the bottom of the paper in case someone didn't do their job on time, but I've never actually needed to use that.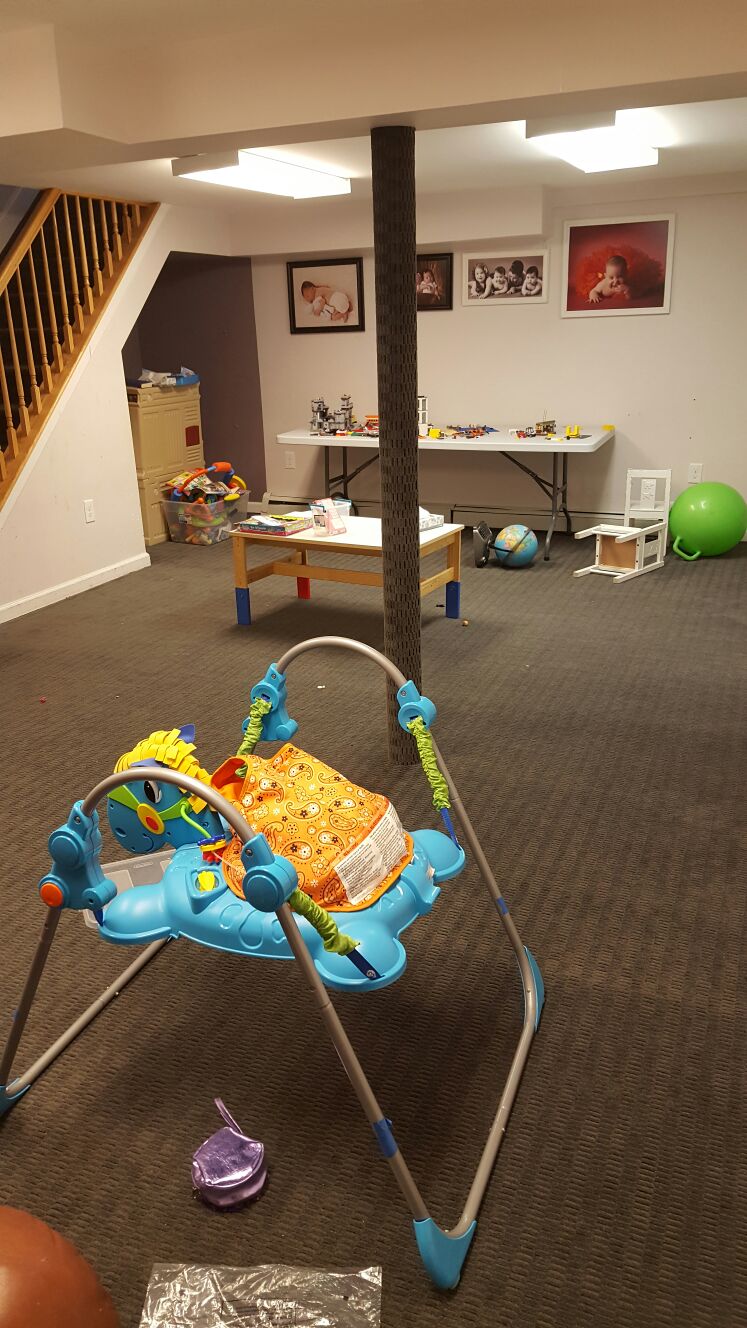 After they are done, there are usually only a couple of random things for me to put away.
While it's not magic, and there is still grumbling when it's time to clean the playroom, it generally gets done in 10-15 minutes with minimal arguing. A win for sure.