Here's how to get beautifully braided challah
Want to guarantee beautiful challah braids every time?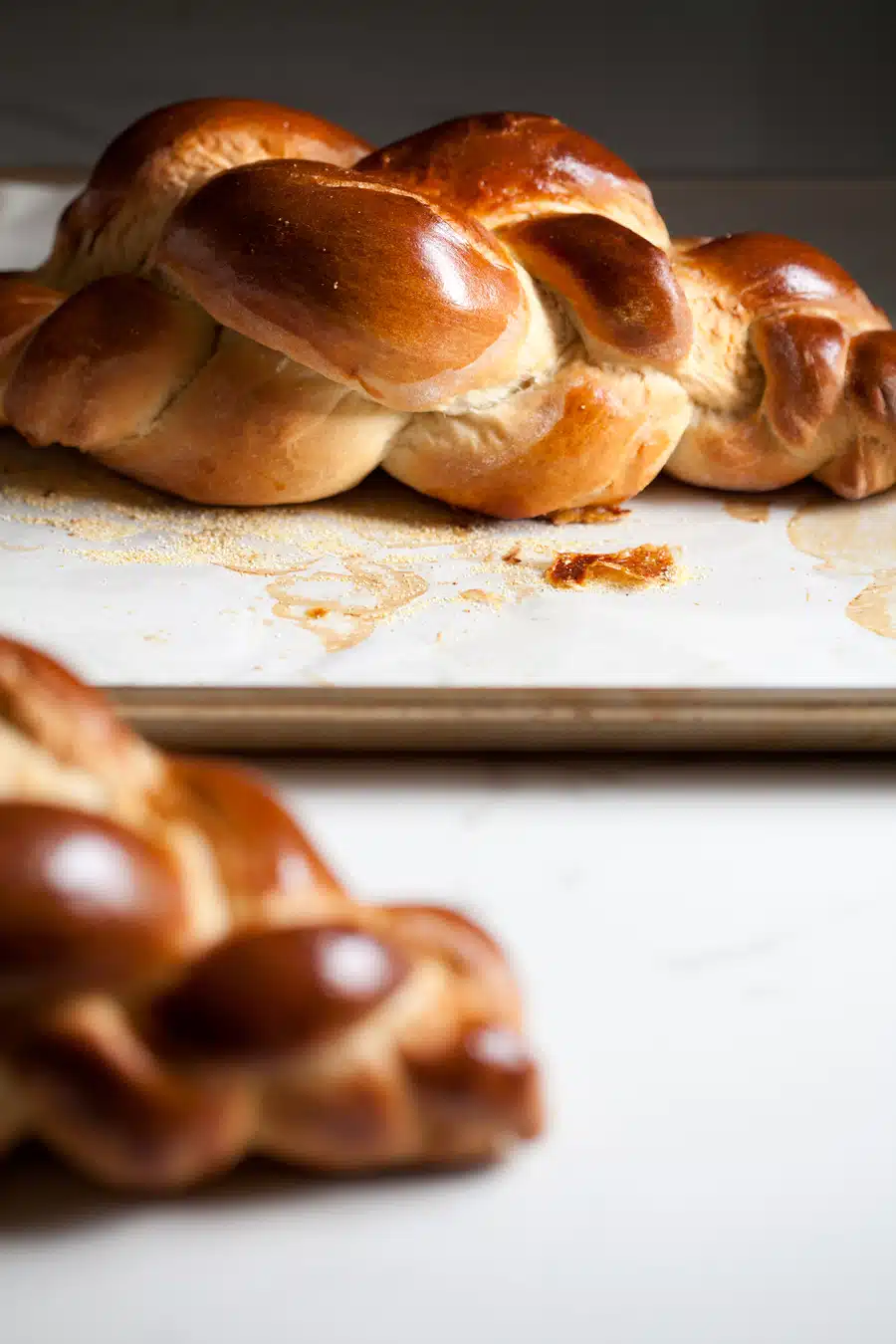 • To achieve beautiful, even loaves, it is important to focus on the strands. First, you want to make sure they are even in size. My aunt, who taught me this particular braiding method, recommends weighing each piece of dough to achieve uniformity. As soon I started doing this, I was hooked. It makes all the difference. I find 4.5-5 ounce strands work for me. The second must-have for beautiful loaves is to roll those strands to perfection. You want to see a gradual increase in width toward the middle, not a big belly.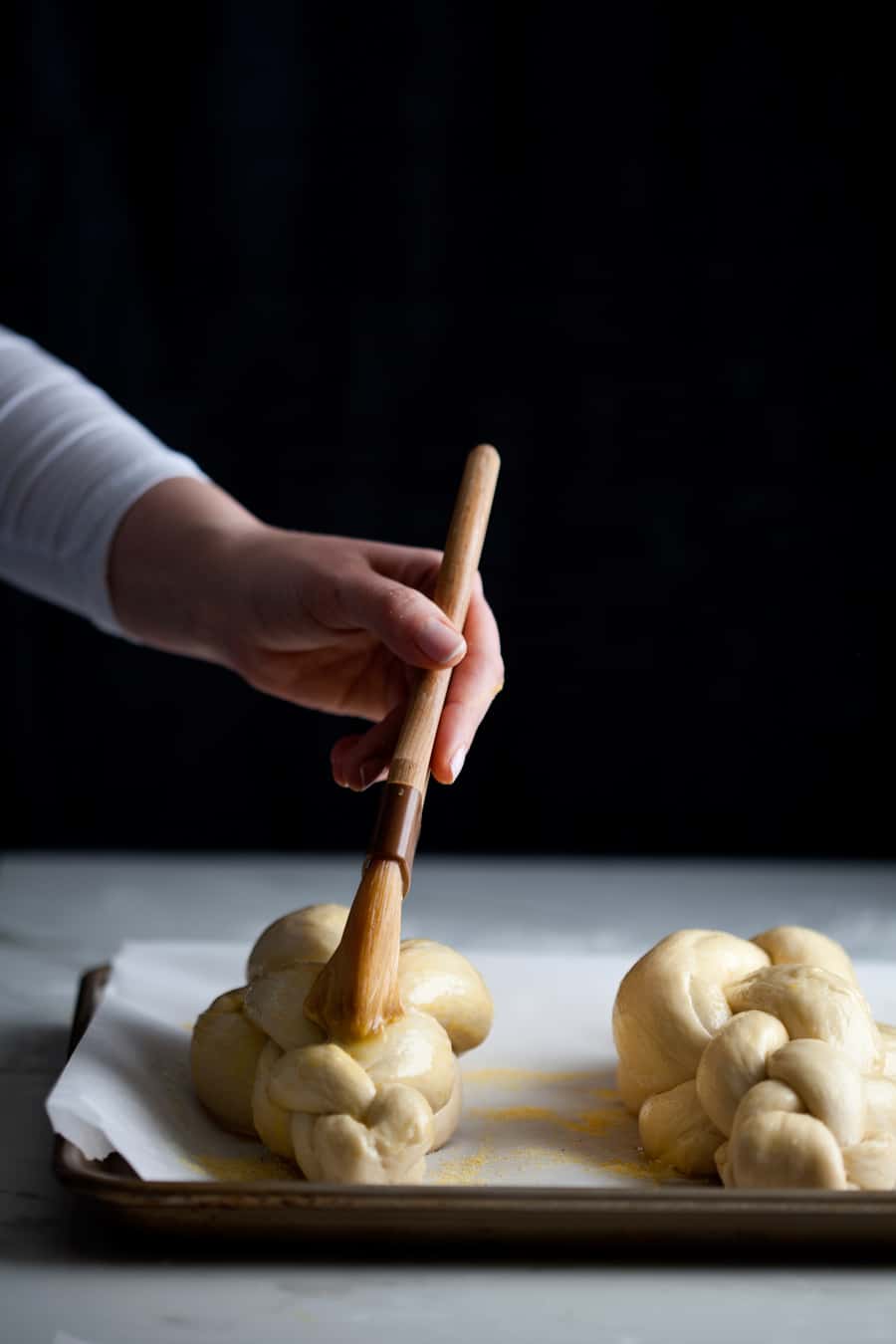 • For an extra shine, brush with egg wash, let stand for 15 minutes, and then brush again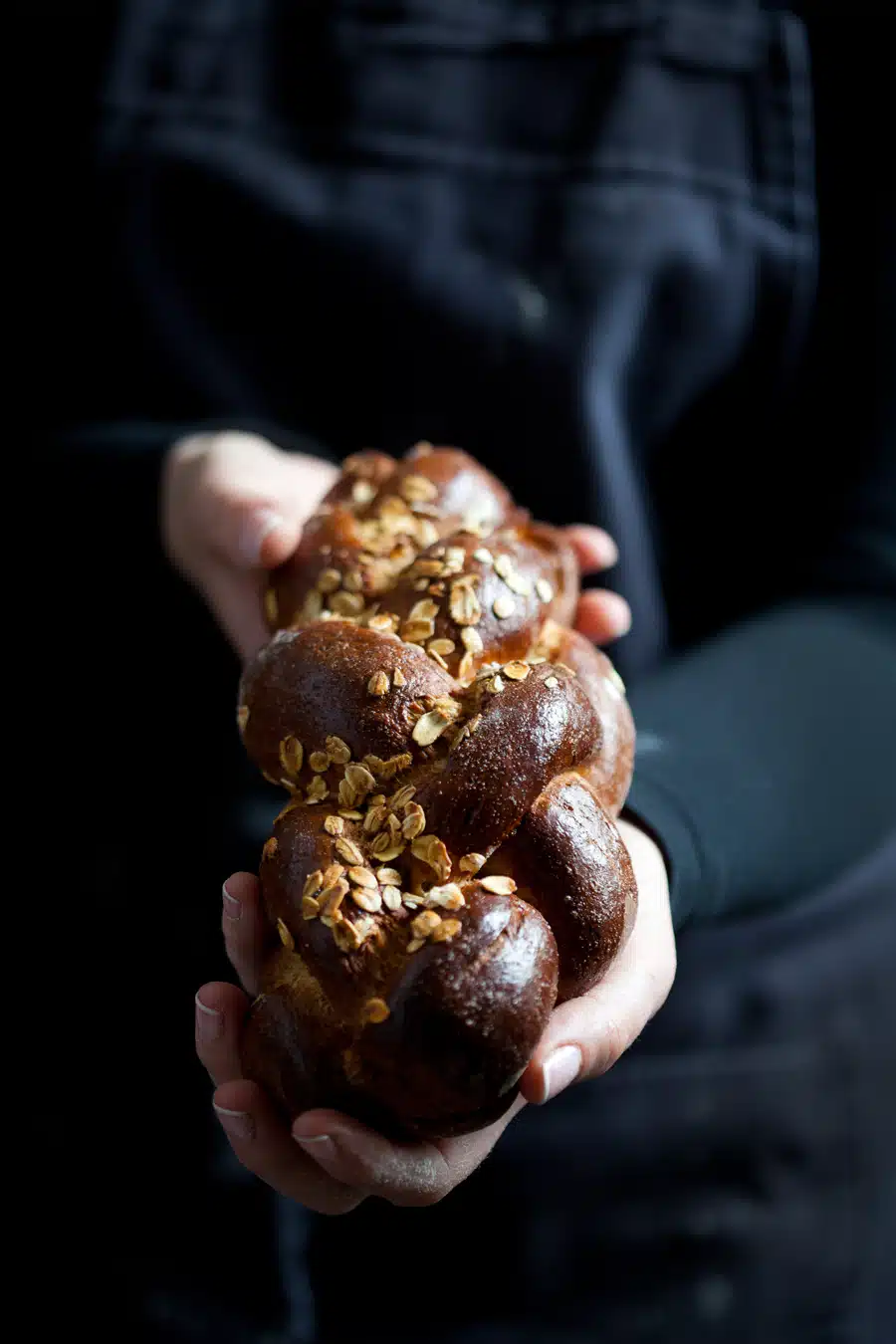 • The oatmeal on top of the whole wheat challah is optional, but I highly recommend it for a few reasons. 1) It gives a beautiful, earthy look. 2) It will help you differentiate between the whole wheat challos and the regular ones once they are frozen. 3) It tastes great. Crunchy, chewy, delicious.
For a really really good whole wheat challah recipe click here.