Whether you're already loving "Dinner Done," or you're simply curious to learn more, we've got some goodies for you!
THE FREEZER GUIDE + MENU PLANNING + Q&A
Ok, so this is epic. In this download, FIRST we've included freezer or prep ahead instructions and tips for every single recipe in the book (some can only be prepared fresh, but we specify that). THEN you can a menu download that you can fill in (you won't need to shop for so many ingredients because you already have most at home). We've also included a sample month with some of our menus.  FINALLY, we answer all your Q&As about the recipes in the book, like "What do I prepare for dinner when I only have 30 minutes?" You'll hear about all our recommendations for every occasion. So, how do you get this FREE Dinner Done download?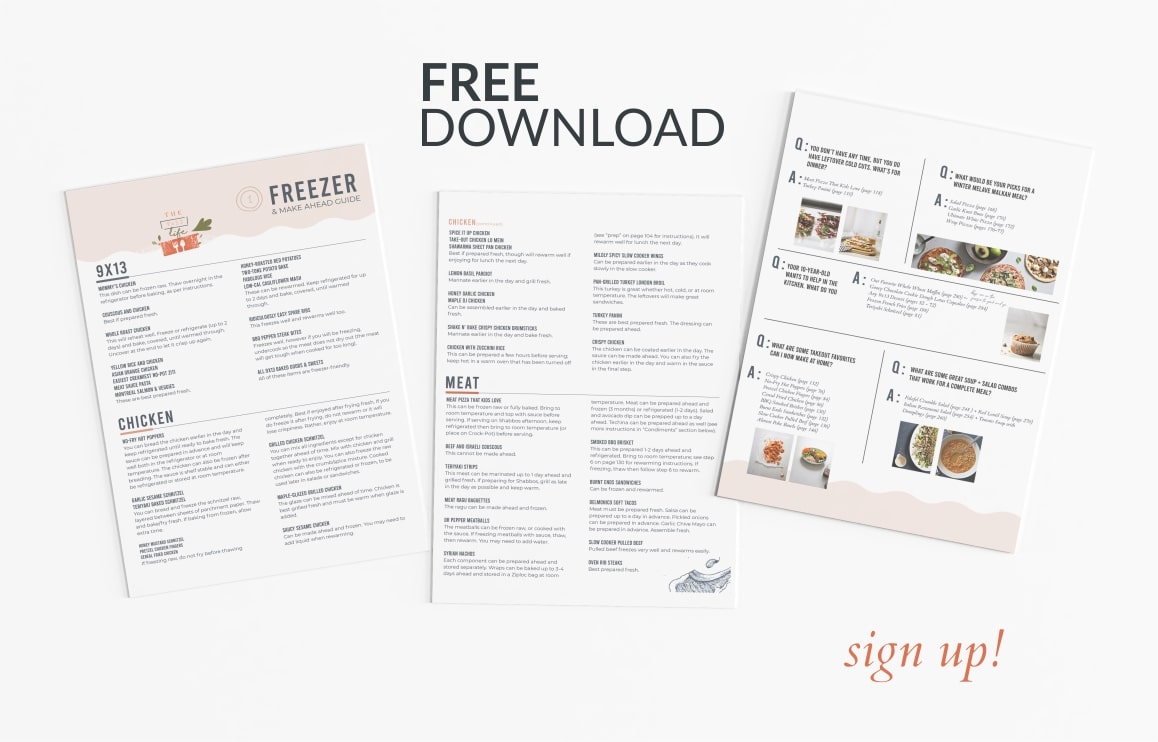 Enter your email and the Dinner Done download is yours!

DINNER DONE GUIDE
Sign up below to receive your FREE dinner done freezer guide + sample menu + some recipe Q&A.