It's thick and creamy and it'll be the perfect addition to all those dairy dinners ahead. 
There is a restaurant in Israel called Alfredo, where they serve this soup in bread bowls. It's that real, creamy dairy mushroom soup you always love to order at restaurants…but now you can enjoy it at home.
And, yes! This freezes well so you can even make it now and freeze after blending in step 4. Add milk/cornstarch mixture and cheese fresh.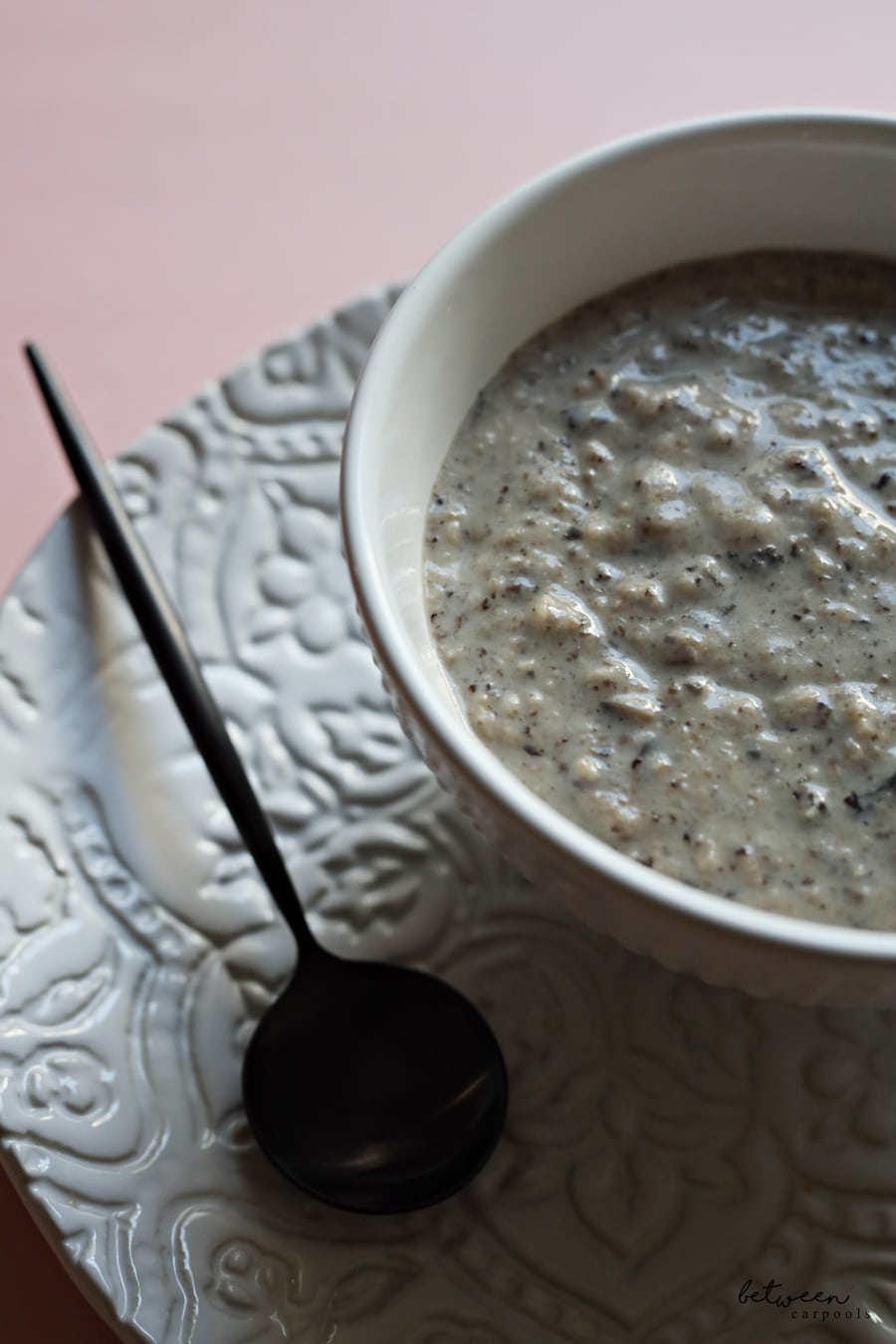 The Creamy Dairy Mushroom Soup You Can Make Now and Freeze
Ingredients
4 Tbsp butter
2 Tbsp olive oil
1 red onion, diced
5 garlic cloves, crushed
16 oz white mushrooms, chopped
8 oz portobello mushrooms, chopped
2 Tbsp mushroom soup mix
½ cups heavy cream
2 cups milk
1 ¼ cups milk mixed with 4 Tbsp cornstarch
Salt, to taste
Pinch white pepper
Pinch nutmeg
8 oz Parmesan cheese, grated
1 small handful of chopped fresh basil (optional)
Instructions
In a large pot, melt butter with oil. Add onion and garlic and saute for 2 minutes.
Add mushrooms and saute for 5 minutes. Add mushroom soup mix and stir well.
Add the cream and 2 cups milk and bring almost to a boil (but not a boil.) Season with pepper, nutmeg and basil.
Blend soup using an immersion blender or blender.
Stir in milk/cornstarch mixture. Add parmesan cheese and cook for an additional 2 minutes.