Visit
elevateyourwalls.com
for the modern acrylic take on classic gedolim pictures you're going to love! Or, use your own photos to create custom acrylic pieces to perfectly match your home decor. 
Whether you're decorating a new home, doing a summer refresh, or just looking to elevate your wall decor, the acrylic gedolim pictures from Elevate Your Walls are exactly what you're looking for. We've grown up seeing pictures of these gedolim on the walls of either our homes or homes we visited, always connecting us back to our mesorah. Elevate Your Walls brings us the perfect blend: the classic gedolim pictures we've always seen and admired, reimagined in a stunning, modern acrylic.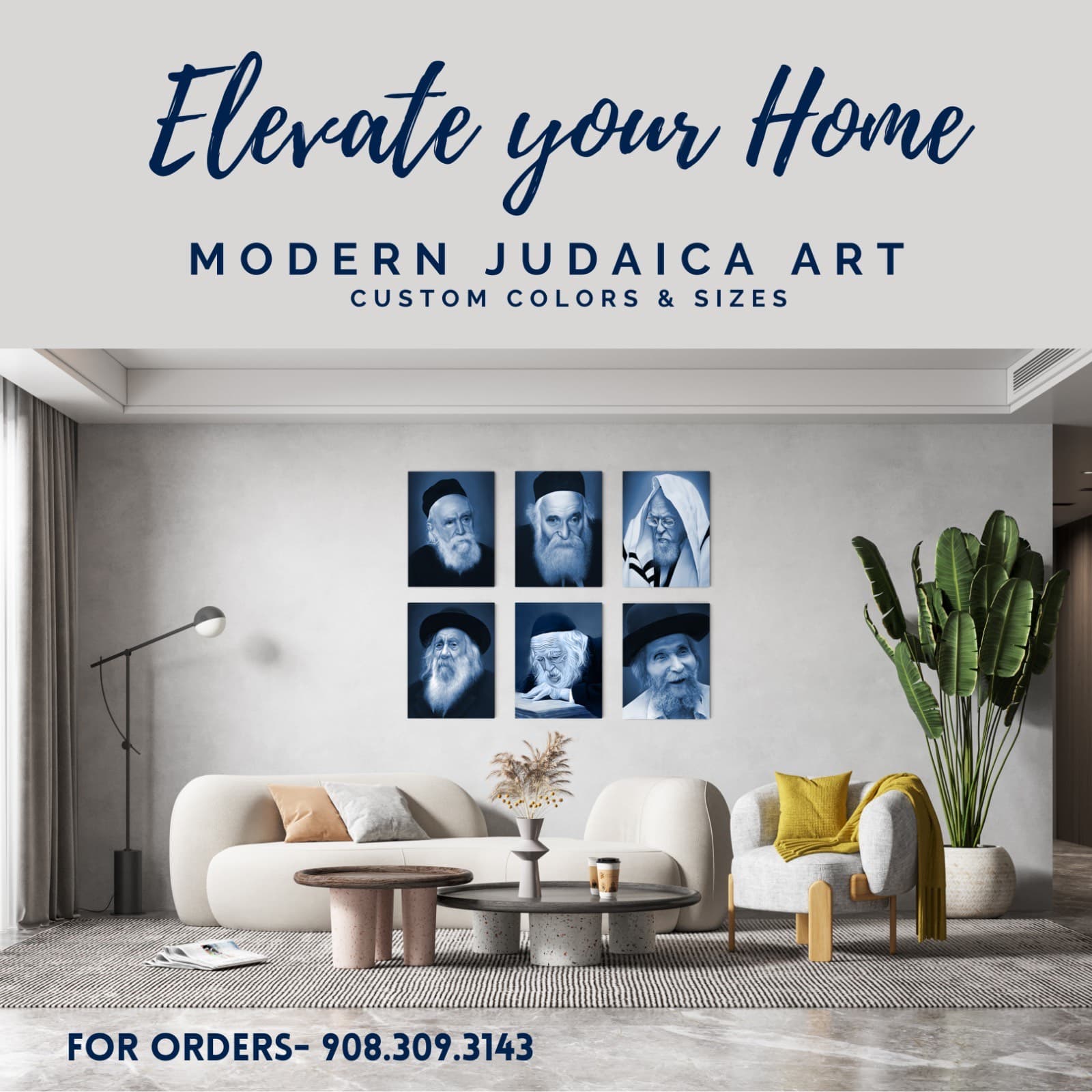 Choose from black and white, sepia, or a gorgeous blue tint, or customize your own colorway to perfectly complement your decor.
Elevate Your Walls started when founder, Rachel, was moving back to America from Eretz Yisroel. As she was packing and getting ready for her move, on an impulse she stopped in a small store and bought several gedolim pictures for her new home. Once she was living in America, life got busy (doesn't it always?) and the gedolim pictures were all but forgotten. When she finally took them out, she decided to remake them in acrylic for her own home. Everyone who visited needed them for their own homes, and slowly but surely Elevate Your Walls was born.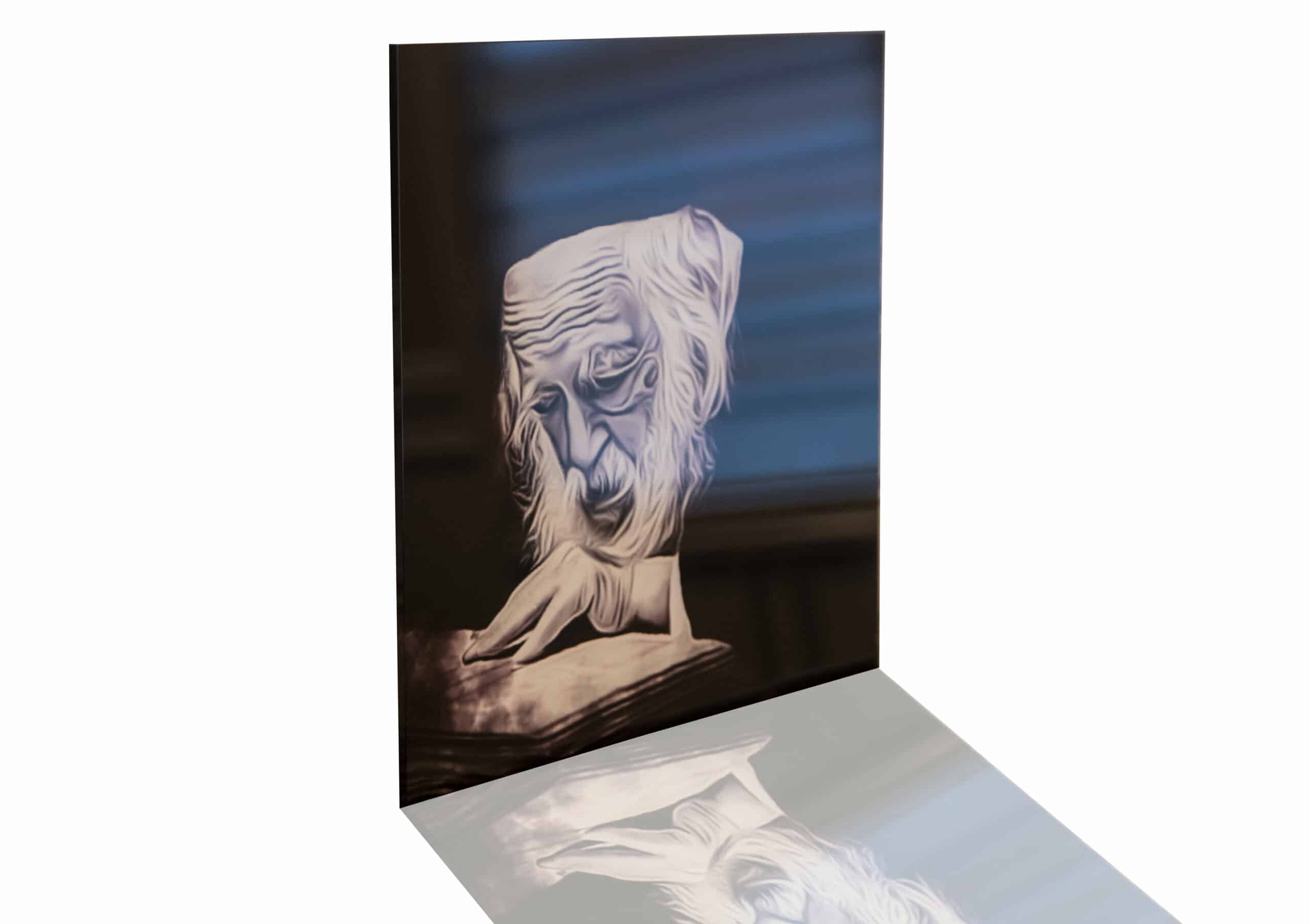 Elevate Your Walls is exactly what you've been looking for: a current take on pictures of the gedolim of generations ago inspiring you and your family. Plus, the perfect gift for your difficult-to-buy-for husband! Love the sleek acrylic look but want to pick your own picture? Reach out to Elevate Your Walls here to turn your own photos into these stunning acrylic pieces, in the color palette of your choice.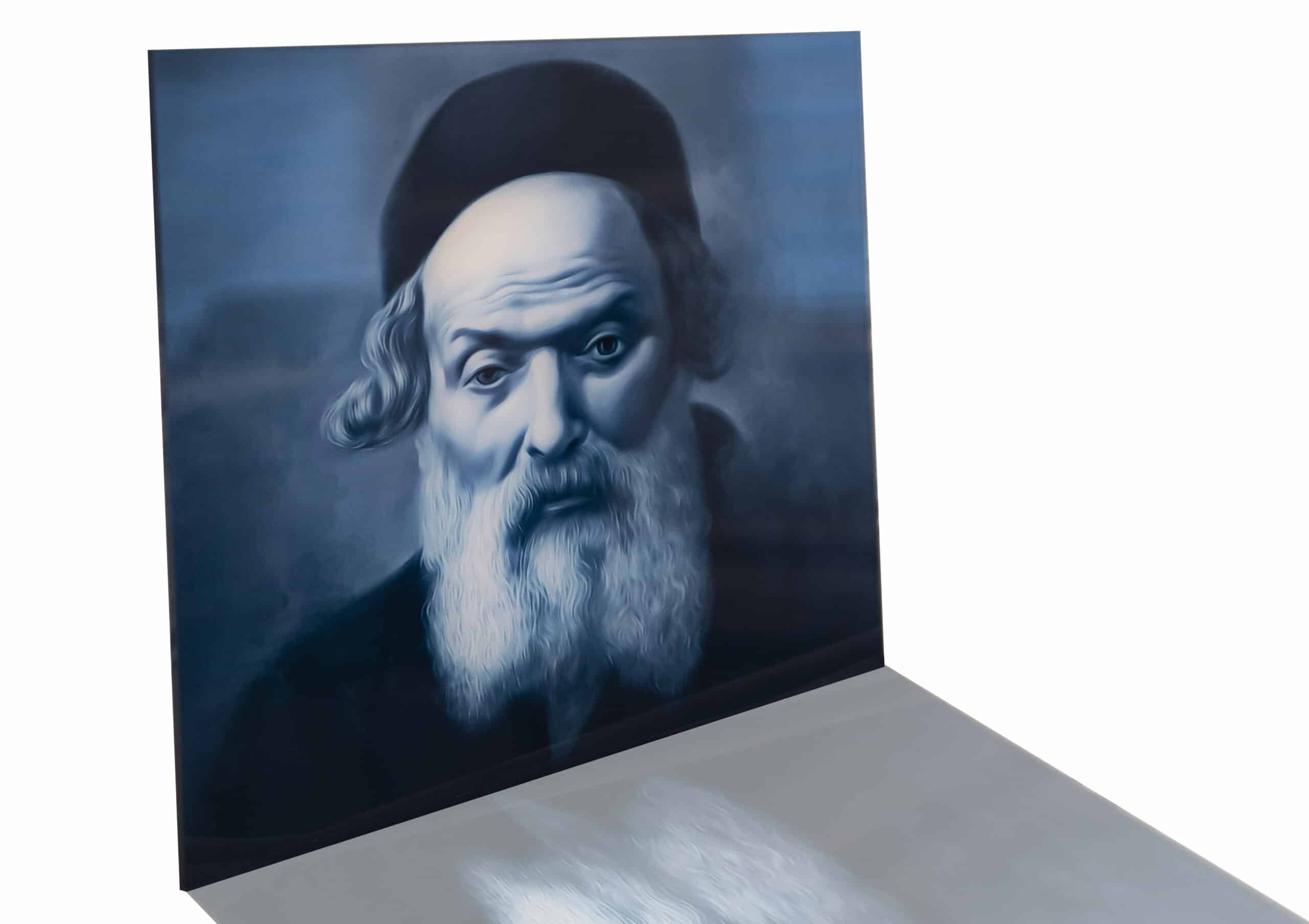 Visit their website, elevateyourwalls.com, to see the full catalog of gedolim pictures available, or contact them directly to make your own custom acrylic prints. Take advantage of free shipping on 3 or more gedolim pictures, and use code BCP6 for 6 pictures for $1000!