Drizzled on cheesecake or ice cream, or just by the spoonful, we love this decadent topping.
When my family is in Israel, we always make sure to have some knafeh at the shuk. (For a homestyle recipe, check out this post.) We like it simple, with just the nut and shredded halvah toppings, but there are some sauces offered, as well. Some people load up on the chocolate sauce or caramel, but we always request the light brown sauce in a container on the side. We call it "knafeh sauce," but it's really a version of Kinder Bueno spread. 
And since we could never find a chalav yisroel version of something similar here in the US, we decided to make our own. And it's ridiculously easy and ridiculously delicious.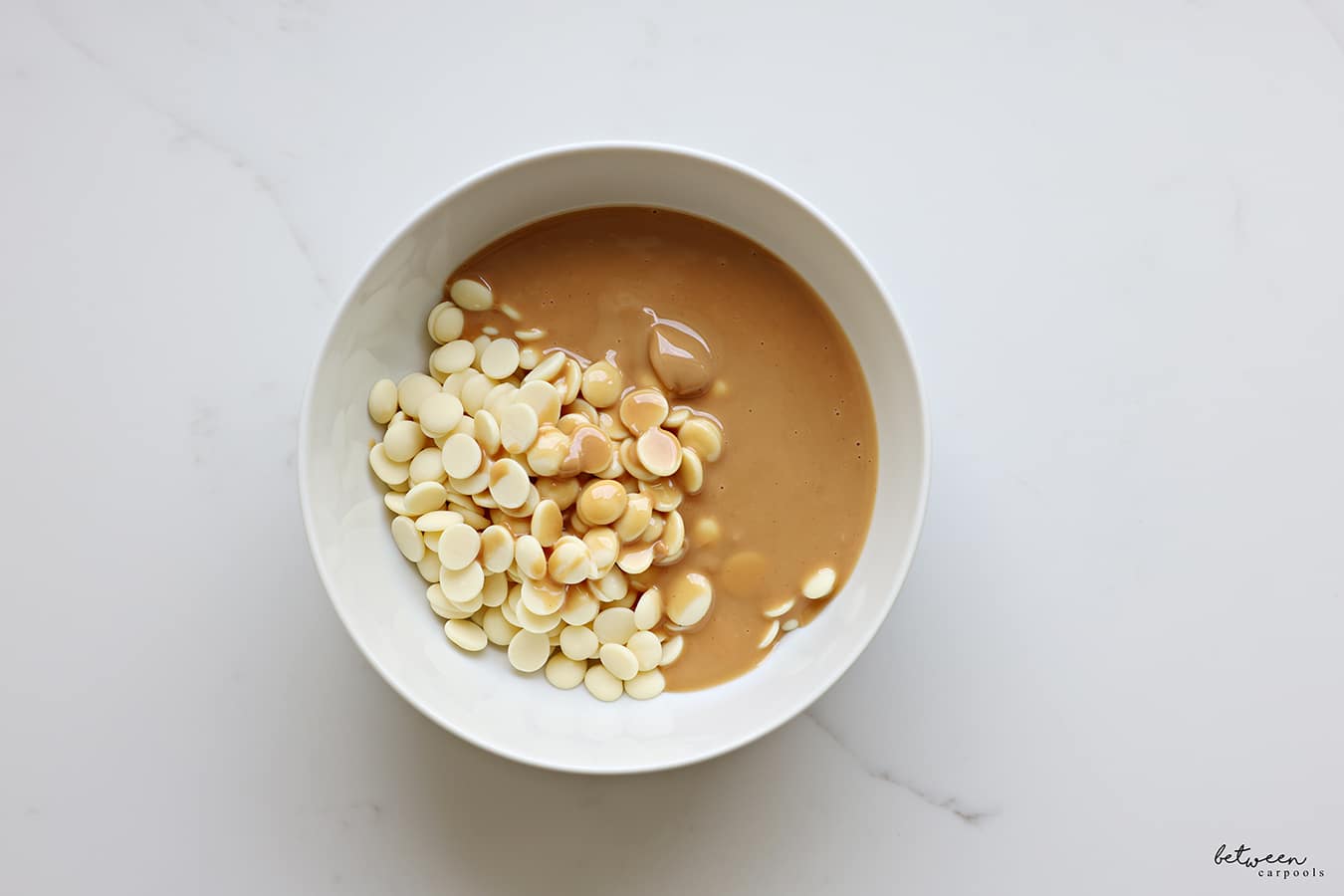 Simply melt some white chocolate (dairy only) with some hazelnut butter,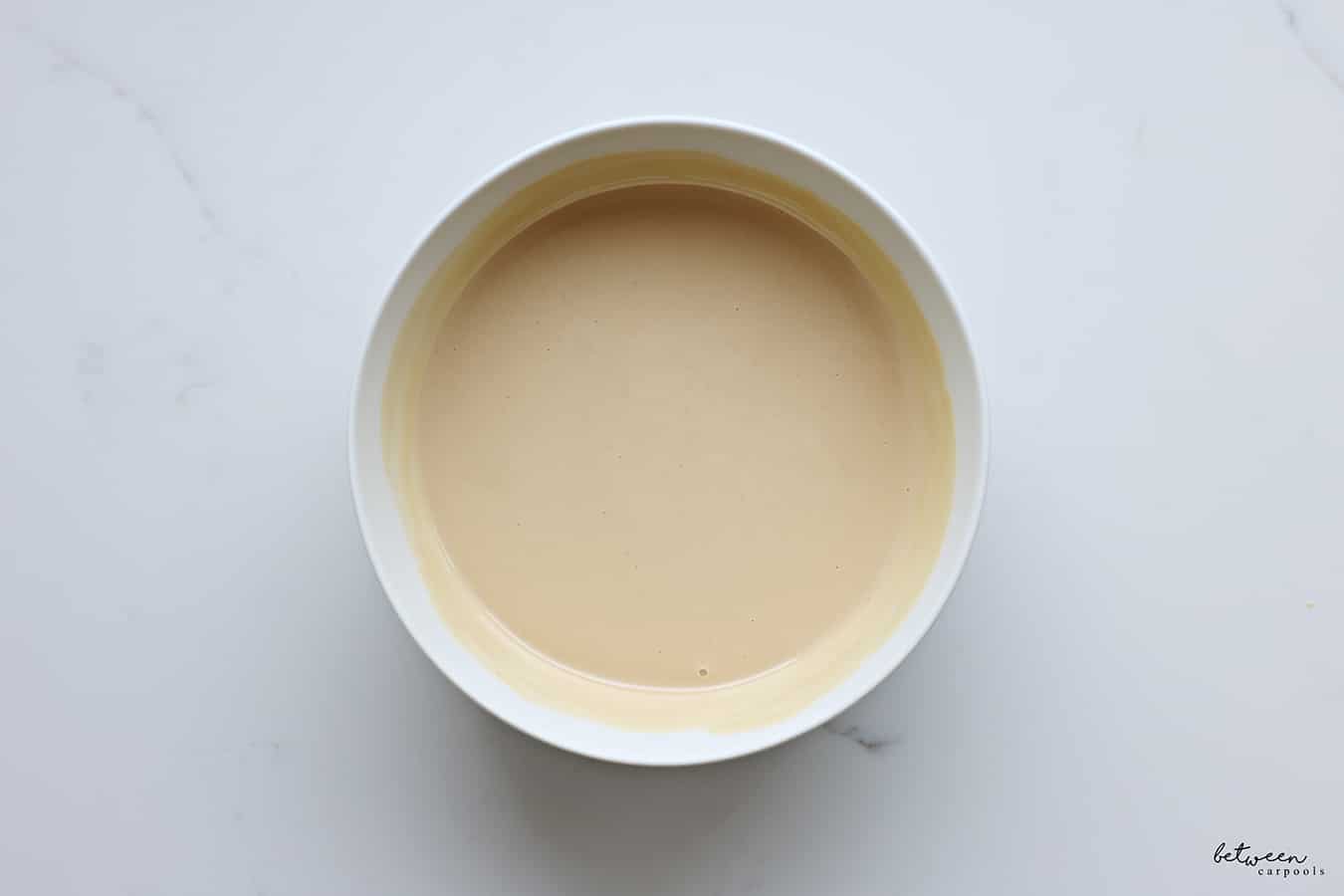 stir it together and you're done!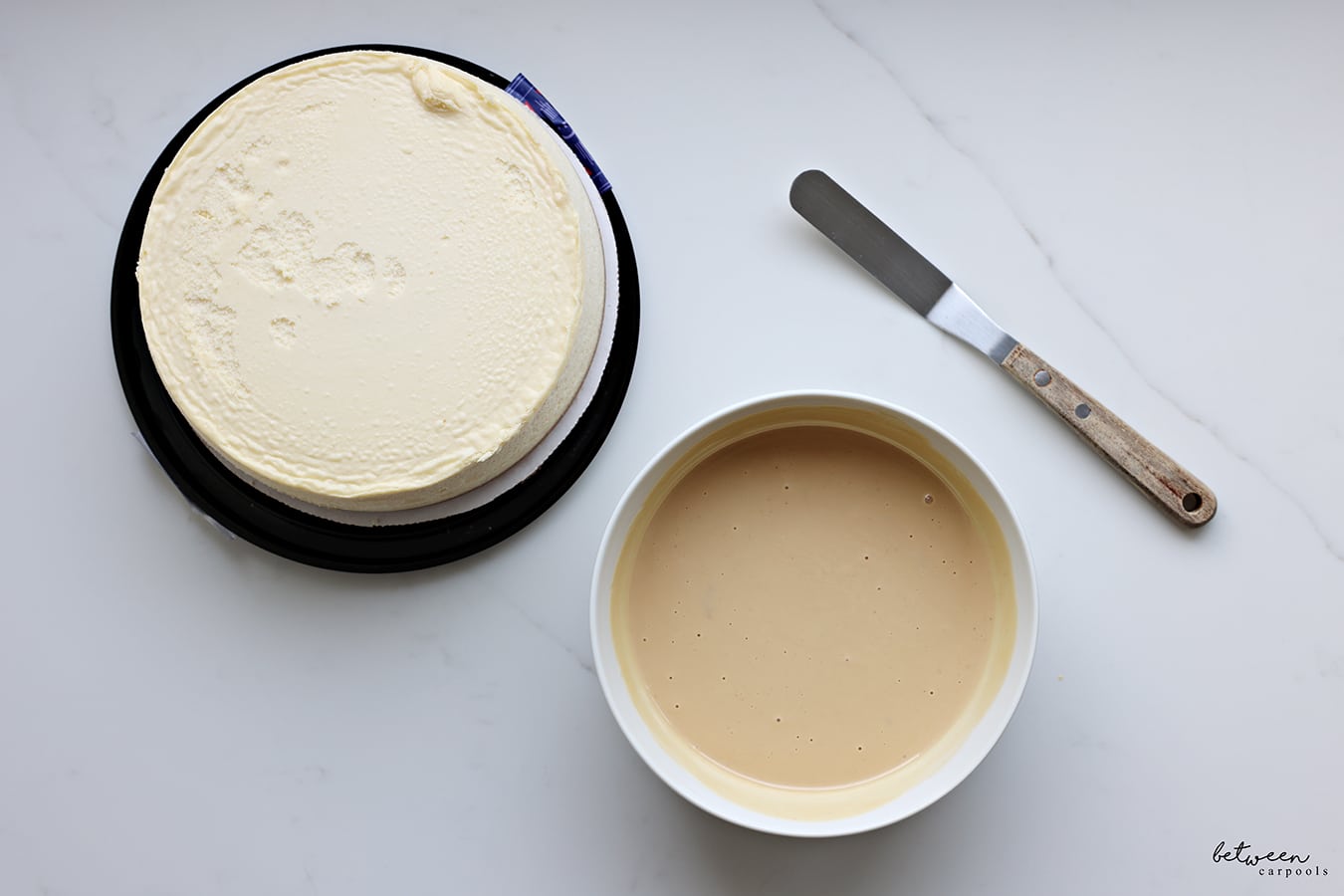 If you want to use it as a drizzle,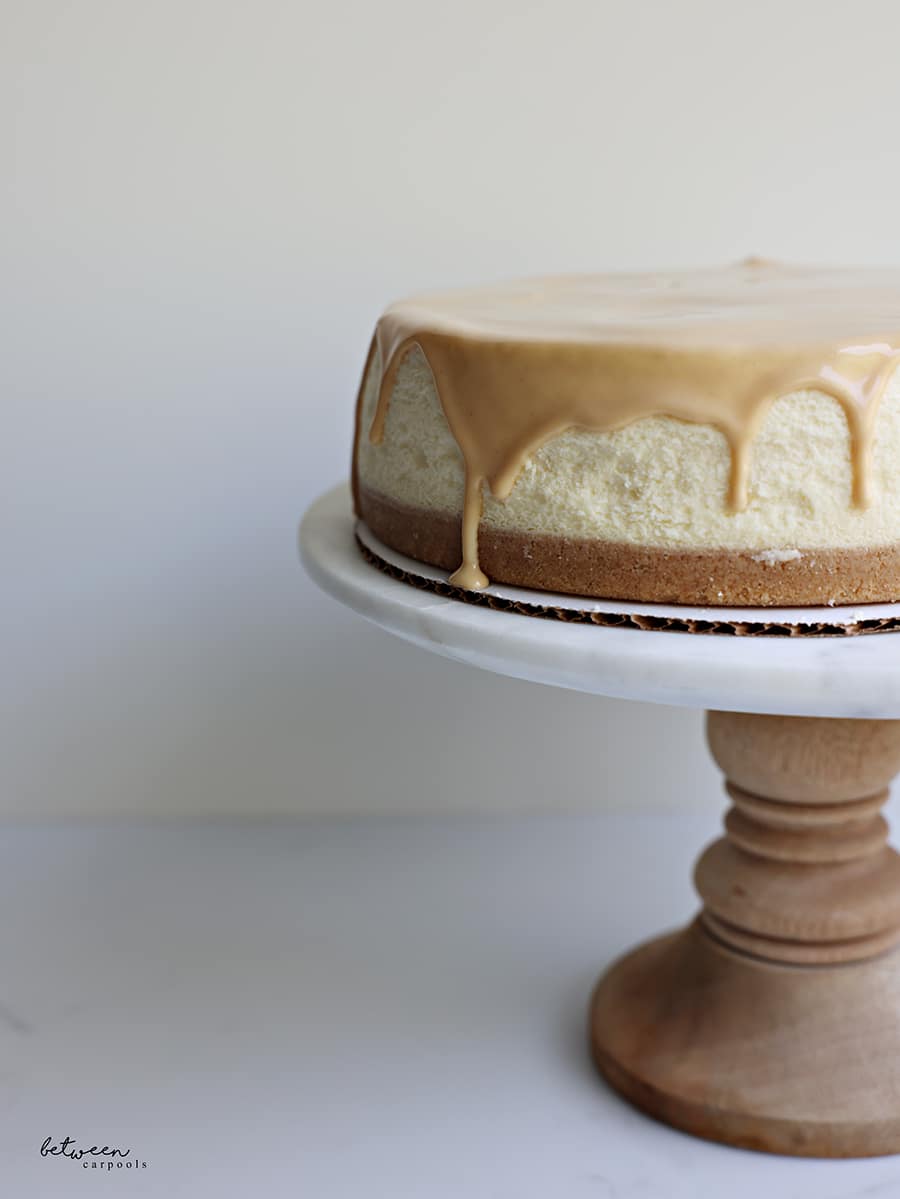 just use it while it's warm. This is also the most yummy drizzle for a donut.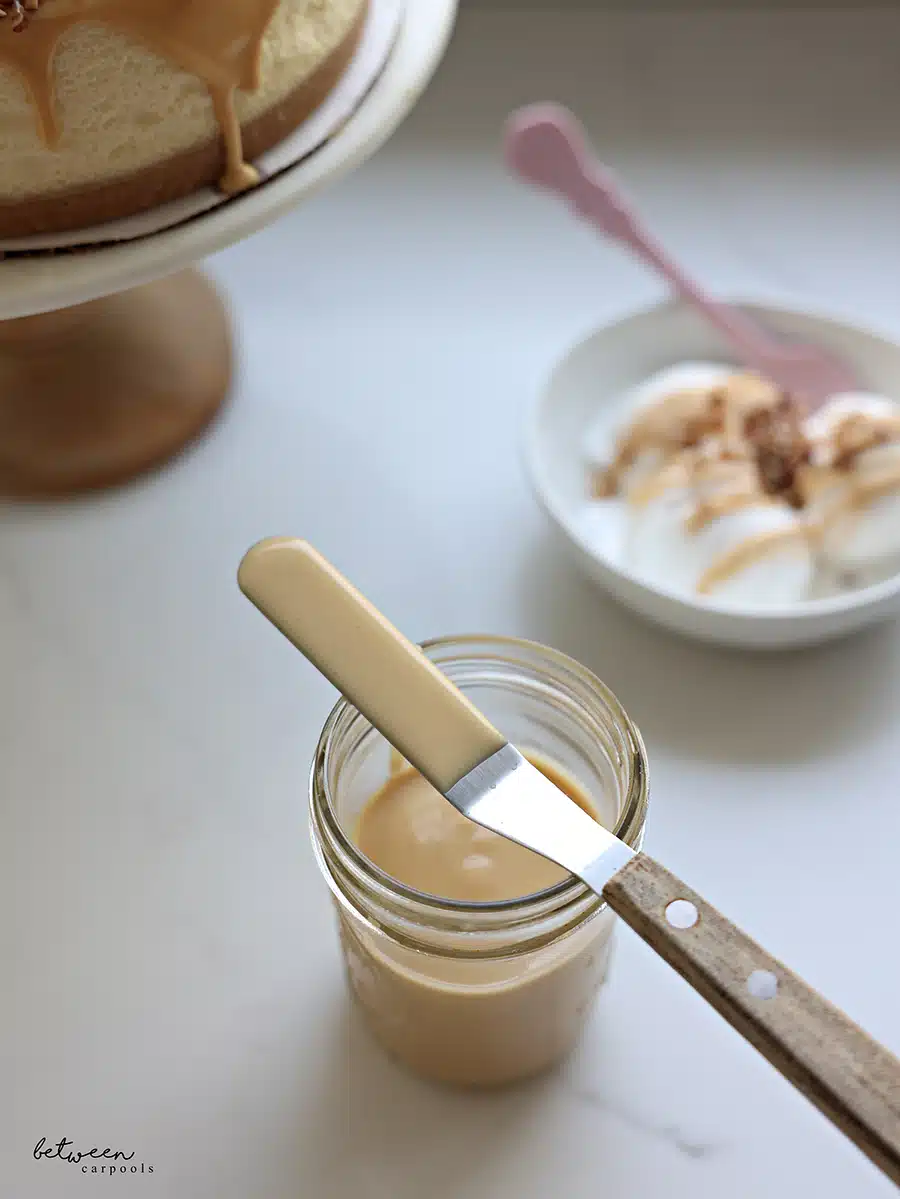 Want it spreadable? Room temperature is perfect.

Kinder Bueno Spread
Ingredients
1 cup of chopped white chocolate (100g or 1.5 bars)
¾ cup hazelnut butter
Instructions
Combine in a microwave safe bowl. Heat for 30 seconds, stir and then an additional 15 seconds. Stir until combined.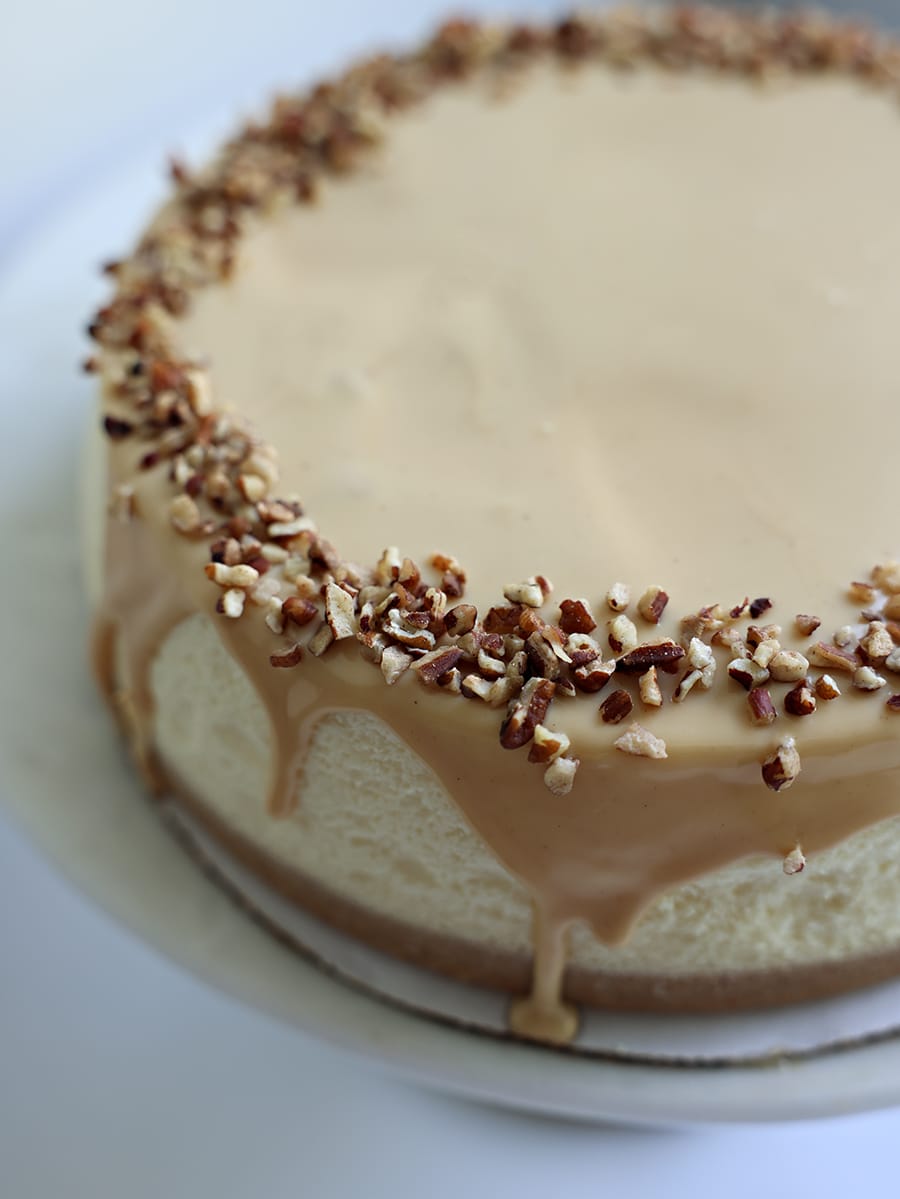 FOR EXCLUSIVE CONTENT AND A PEEK BEHIND THE SCENES, MAKE SURE TO JOIN OUR WHATSAPP STATUS HERE. JOIN OUR WHATSAPP GROUP AND WE'LL LET YOU KNOW WHEN A NEW POST IS UP!