If your grout looks black, you can get it back to white. All you need is the right product
I walked into my friends house one afternoon. I think it was about 4 or 5 p.m. The kids were entertaining themselves in the playroom; the house was quiet. My friend was in the kitchen scrubbing her grout. 
I kid you not. 
I looked at her and asked if everything was ok. This isn't usually the prime time for such projects, can we agree?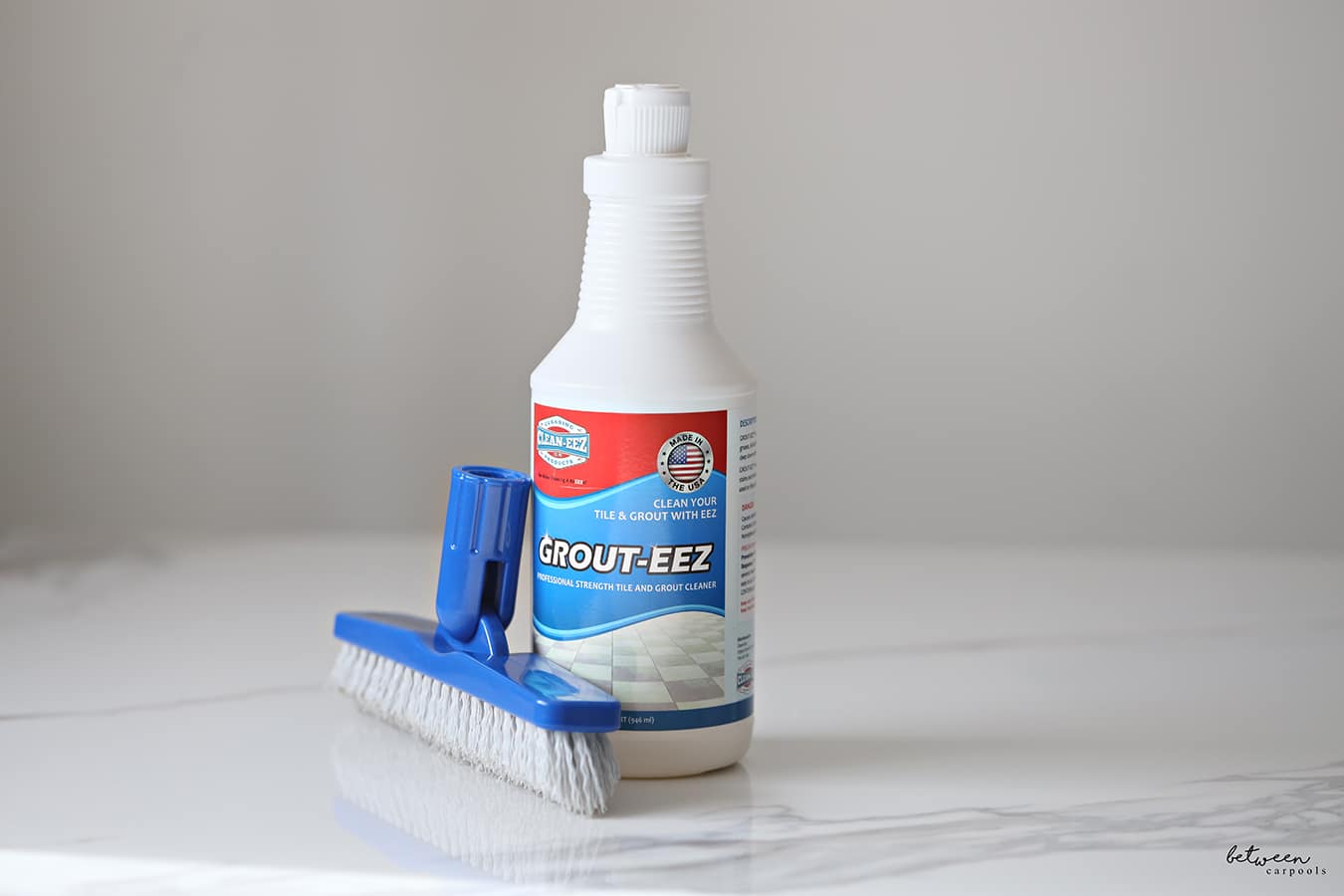 Well, she explained, this grout cleaner she discovered was so easy to use and showed such amazing and quick results, she just couldn't help herself. The kids were having fun, and she was having fun too. 
And then she showed me: look, just pour. Wait. Scrub (a bit, not even that much) and you're done.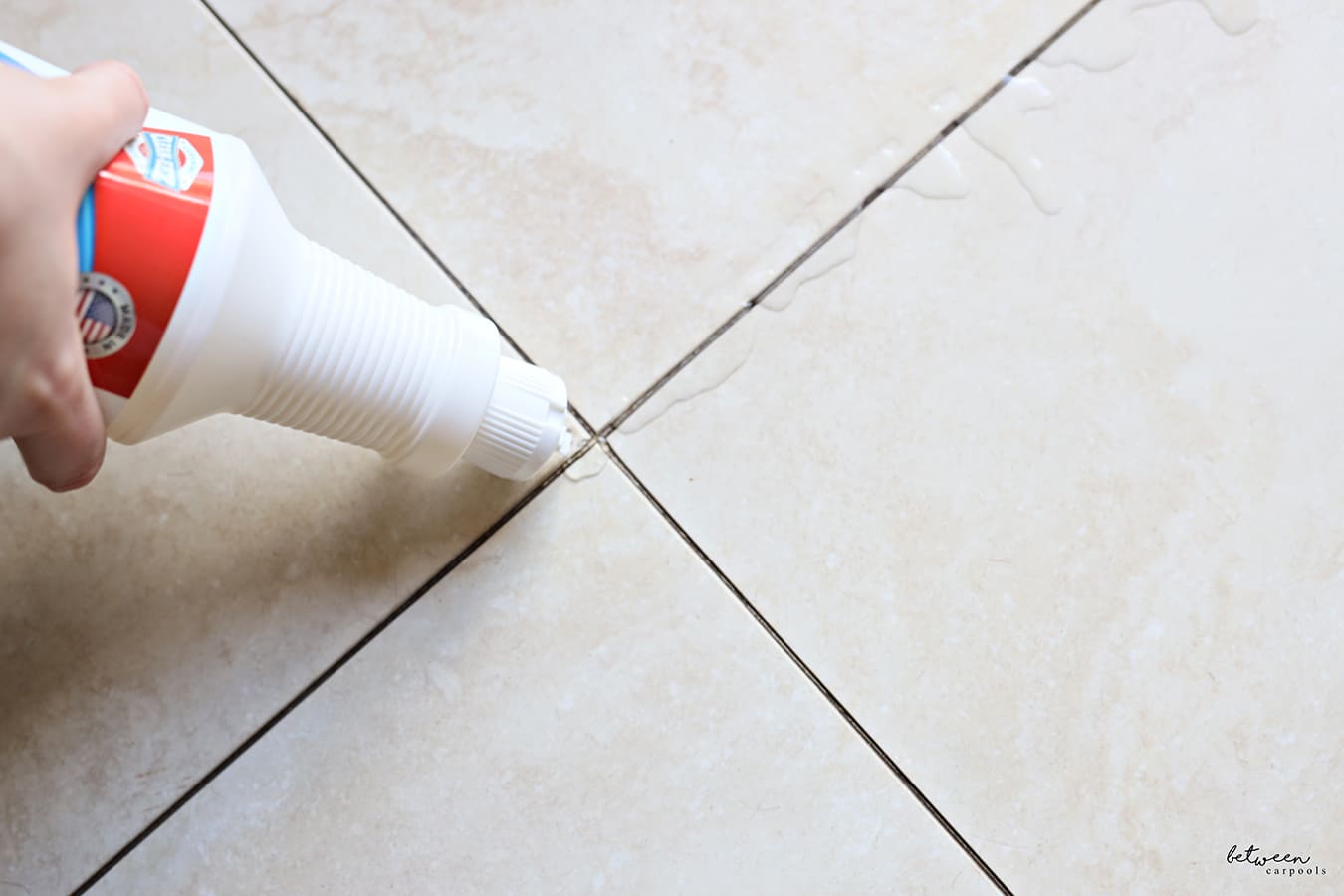 I was genuinely amazed. The dirt was literally lifting off.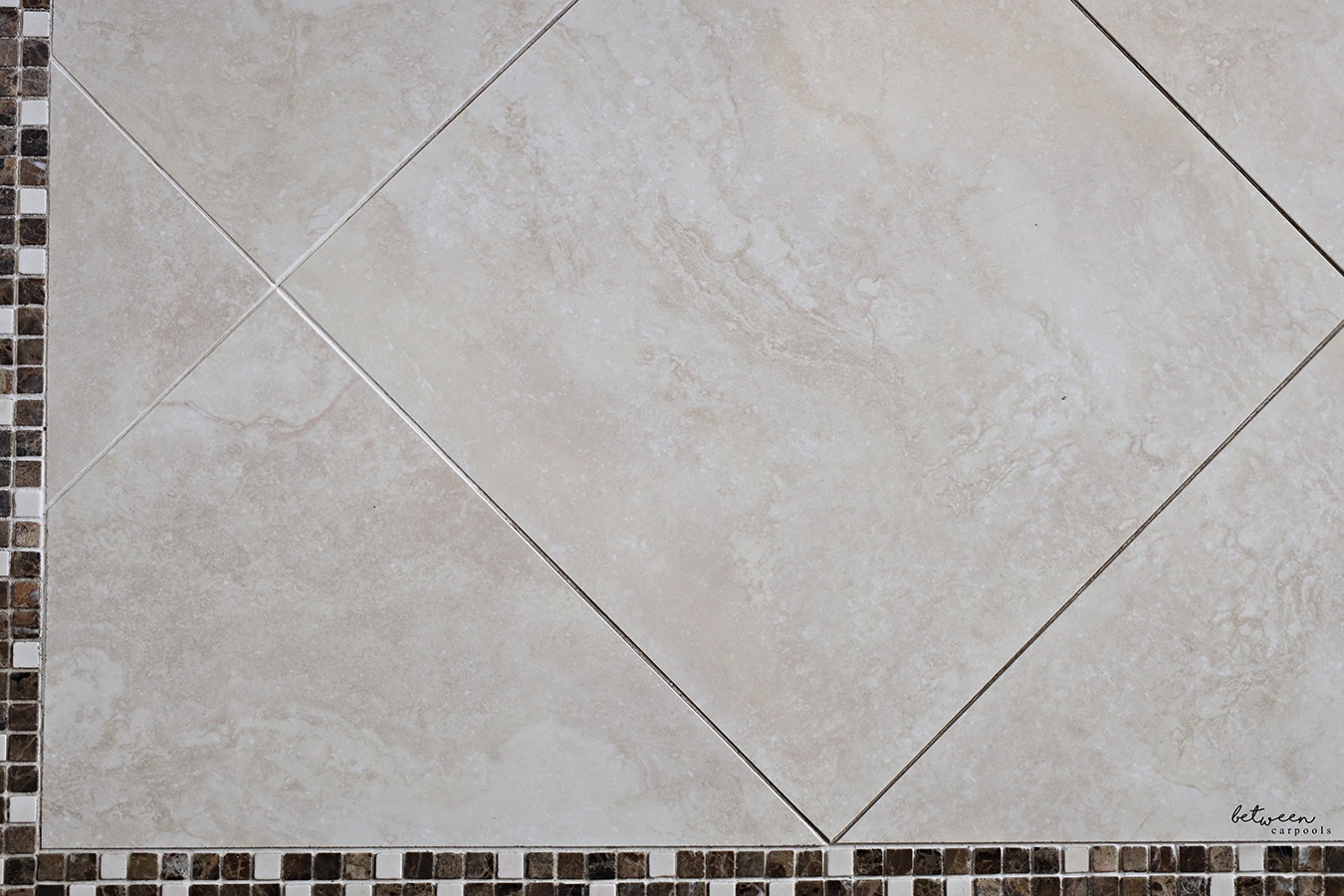 Of course I ordered it right there and then (and you should too, link is here)  and at the next Between Carpools photoshoot we tested it out in my foyer. We had fun watching the dirt disappear. It was extremely satisfying. 
We kind of understood why it made sense, even at 4 p.m. on a Monday afternoon.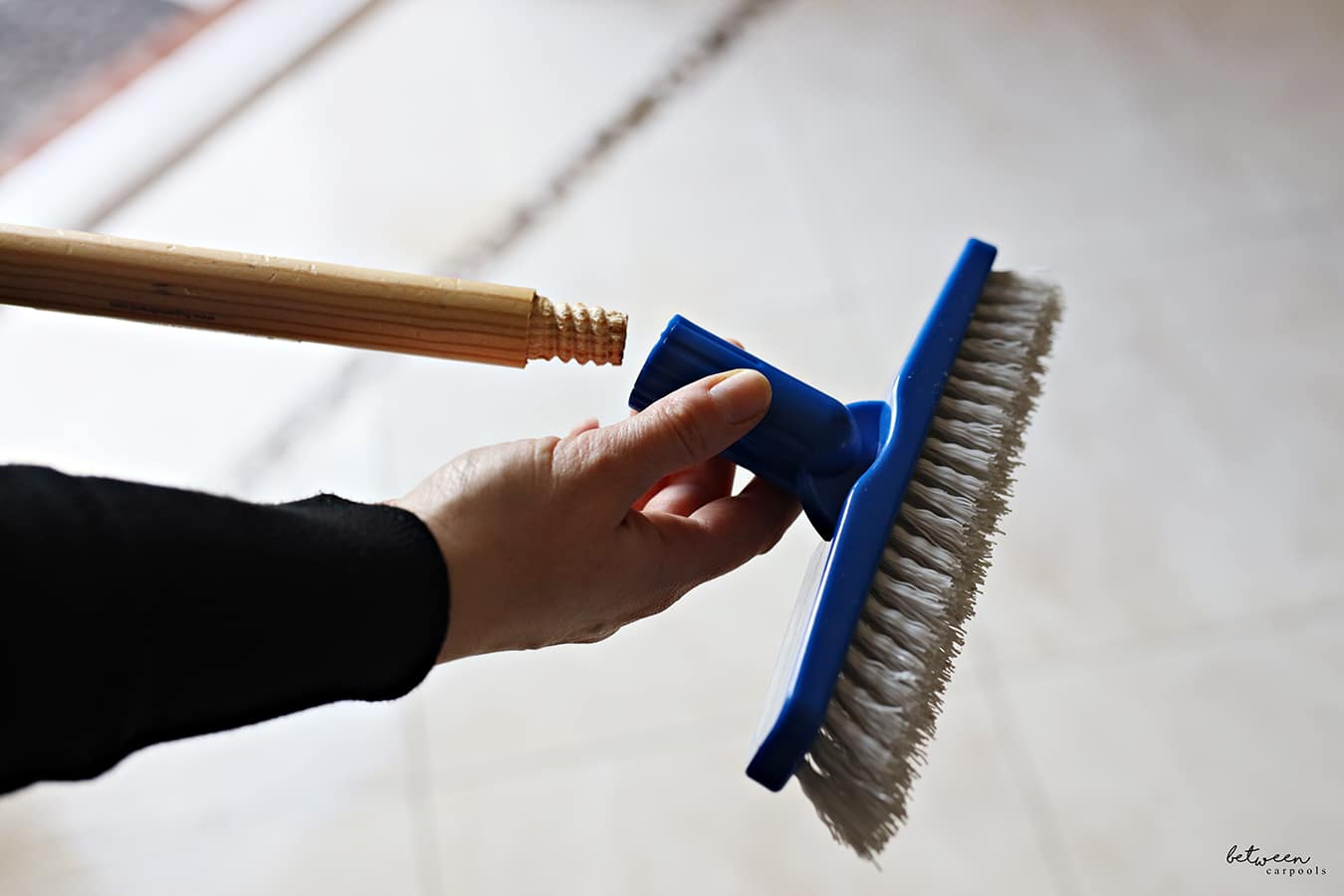 This product comes with an attachment brush (for easy scrubbing) that attaches to any broomstick, as shown.