Is deciding what to cook harder than the actual cooking? I'm sharing my menu to help make planning yours a little easier.
Why in the world is writing a Yom Tov menu so hard? It's harder than the part where we make a shopping list, shop, return to the grocery three times, start peeling, slicing, dicing, and then finally cooking? How about, sorting, labeling, freezing, defrosting, rewarming, plating, serving? And you and I both know I missed 15 steps right in here somewhere between the slicing and dicing and what not.
So why? Ladies, I ask you? Don't we do this every year?
I don't have an answer. What I do know is that I, too, will break into a sweat when it comes to planning my Yom Tov menu and that once that's done, the rest just 'happens.'
So please consider yourself lucky, for I am here to make your lives easier. You will all love me once this is said and done. I am sharing with you my menu (which, confession, I slaved over for three days).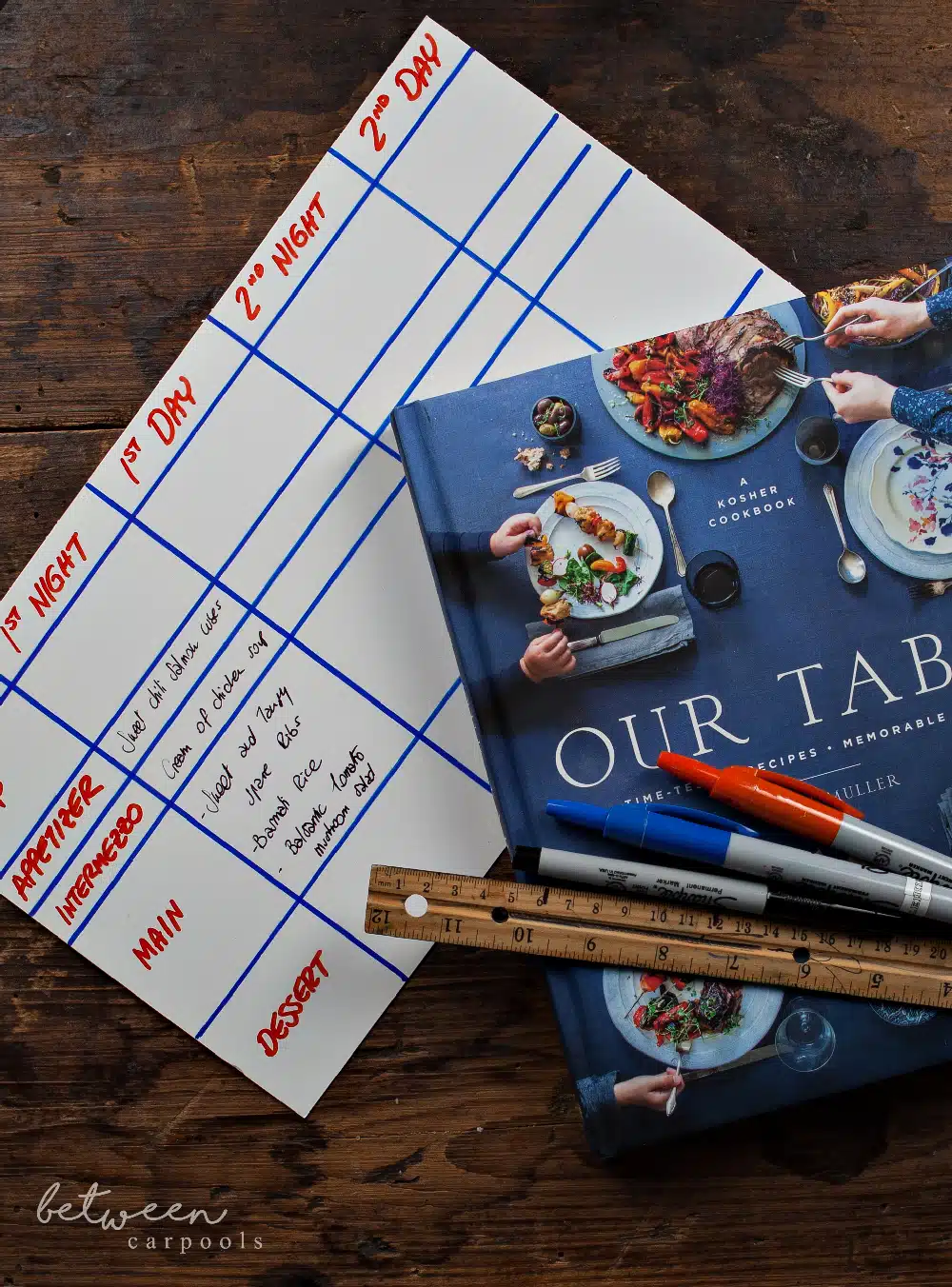 When planning a menu I focus on the following things:
• The appetizer needs to be one that will fill the little children. Children are hungry and want to eat and go play. Mothers want to feed the children and go onto enjoying a meal with good company, not having to worry about whether the children ate or not. That said, I will sometimes prepare two appetizers, one kid-friendly and one not (although the adults will end up eating the kiddie one too regardless). If there's two, I make sure to prepare one that is quick and easy to plate/rewarm.
• I only serve fish at the night meals. Day meals consist of a filling appetizer (see point 1) and a big main.
• I try to prepare ahead and have everything ready to go. But, and that is a big but, I love fresh food, and I don't mind cooking on Yom Tov, so you will see lots of recipes that either need to be fried up fresh or even assembled and baked on Erev Yom Tov.
So here you go, my friends. Two menus for you to get inspired by, use one for first days and one for second days or…just pull out whatever will work for your family.