Do you open every crib sheet before finding the precise one that fits?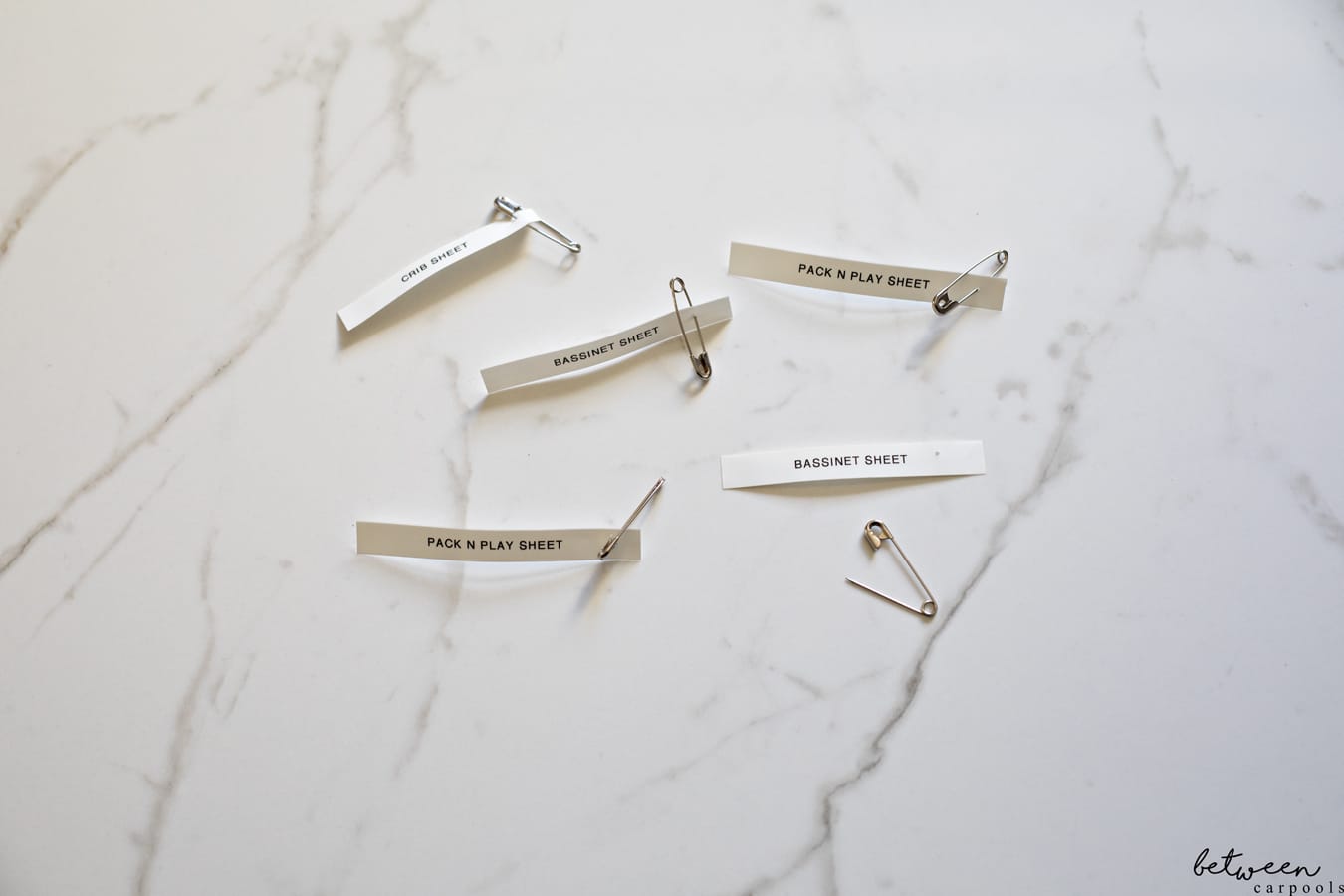 Yeah. It's possible not to have to do that.
And the OCD living inside of you will be so so happy. I promise.
All you need is a label maker. And safety pins.
Also, highly recommended, a Skubb box to store these neatly, Marie Kondo style. (If you have no idea whatsoever to whom I'm referring to, have a read here).
Anyway, back to the crib sheets. Noticed how they are all deceivingly called "crib sheets," yet there's the "Pack n Play sheet," the "full-size crib sheet," the "porta-crib sheet," and the tiny "bassinet sheet"….? Once they are neatly folded (which is a feat in itself) do you really want to open all of them in order to find the one you need at that given moment? And let's be honest here, the right one usually ends up being the last one you open!
The answer is obviously "no!"
So here is my perfect solution: use labels to name each sheet. Pin them to the sheet. Do this once and you never have to do it again.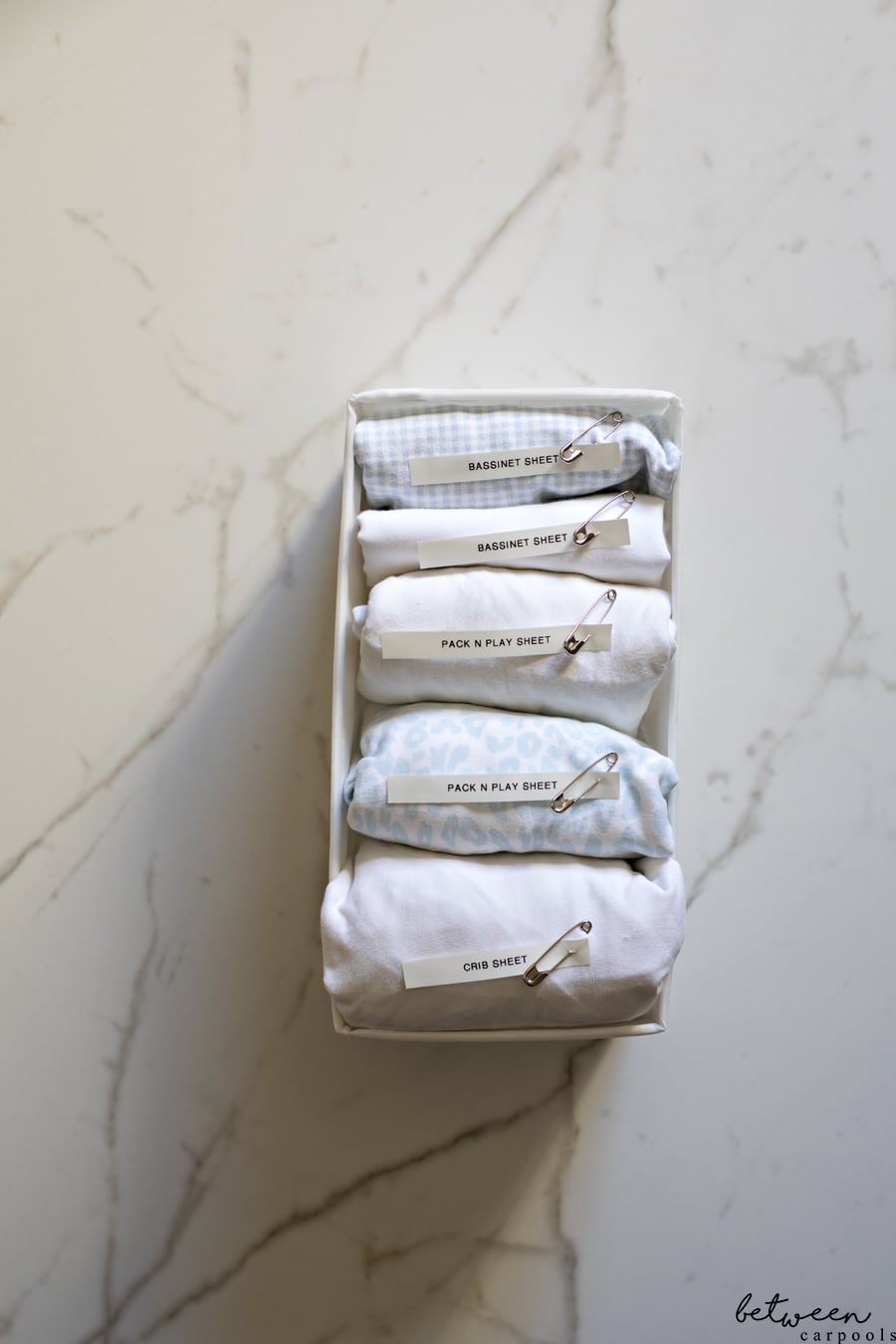 Neat, accessible, identifiable.
If only parenting were that easy too.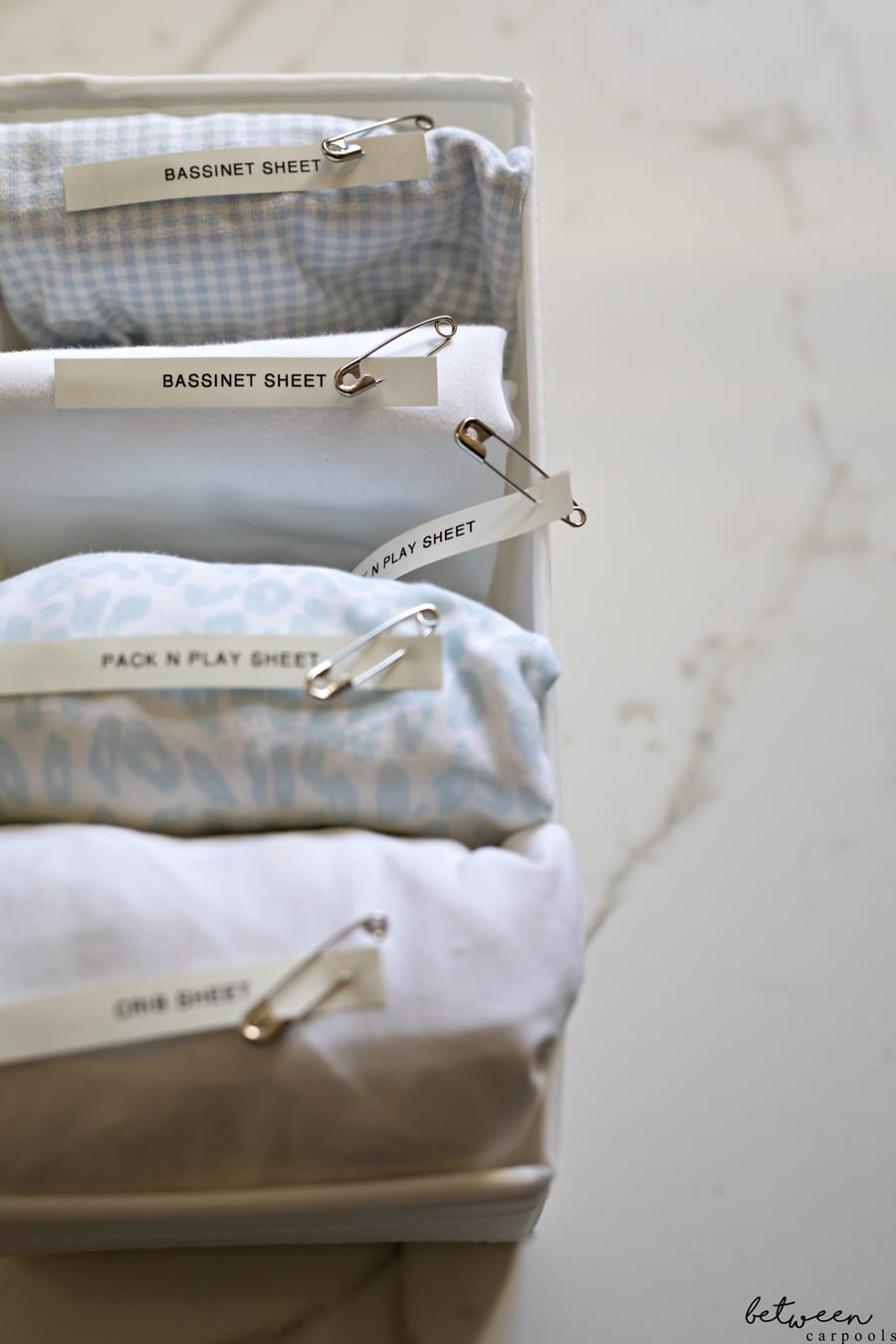 What do you do with the pin and name tag while one sheet is in use? Simply pin it to the side (another reason to love the Skubb drawer dividers) until the sheet returns to the box.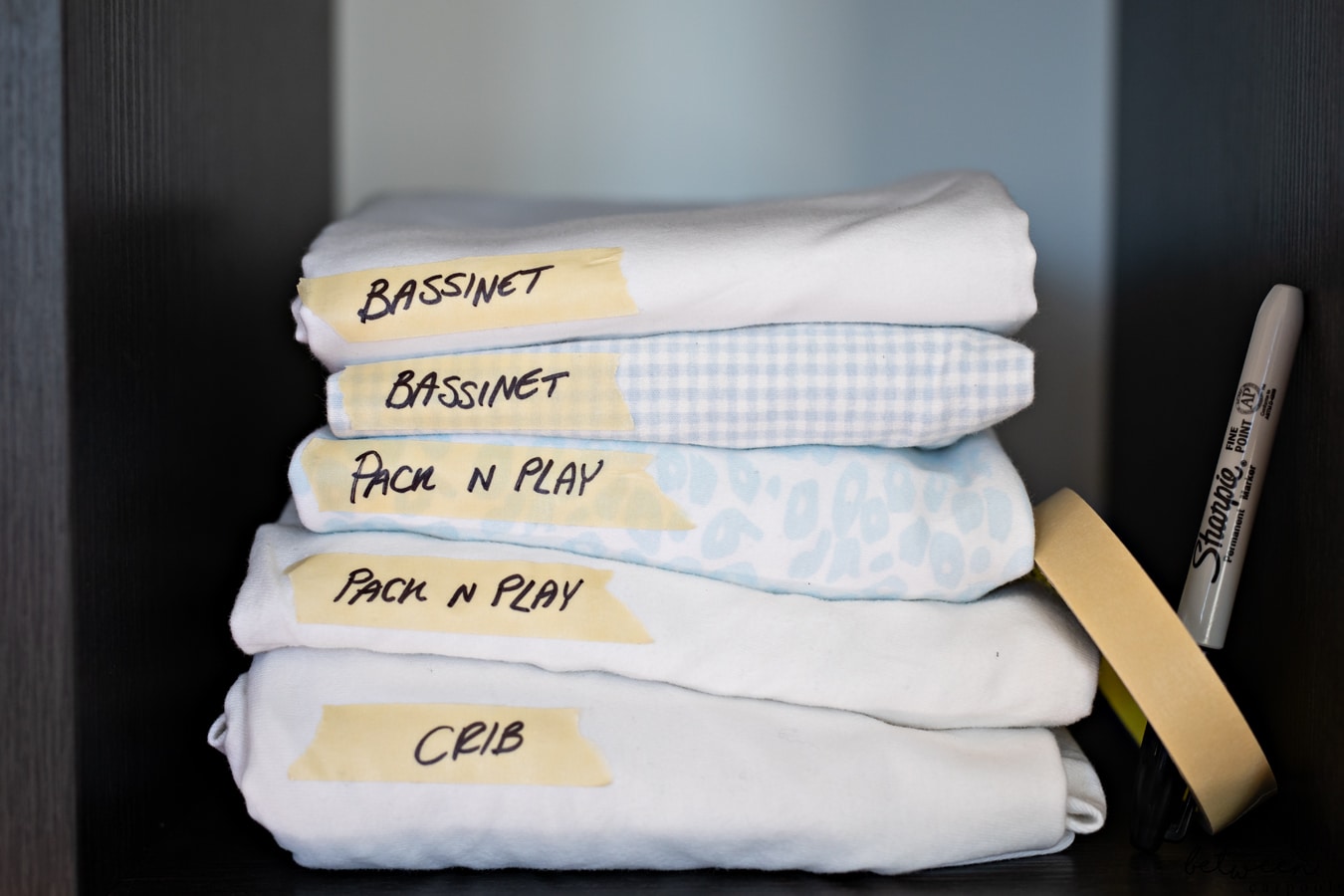 Here's another way to implement the same concept, this one simply using painters tape and a Sharpie. Store them both on the shelf for future use as well.