It's Three Ingredients, Super Easy, and Super Yum. This White Chocolate Bark Beats 'Em All.
"That white chocolate bark thing that you made…what is it??"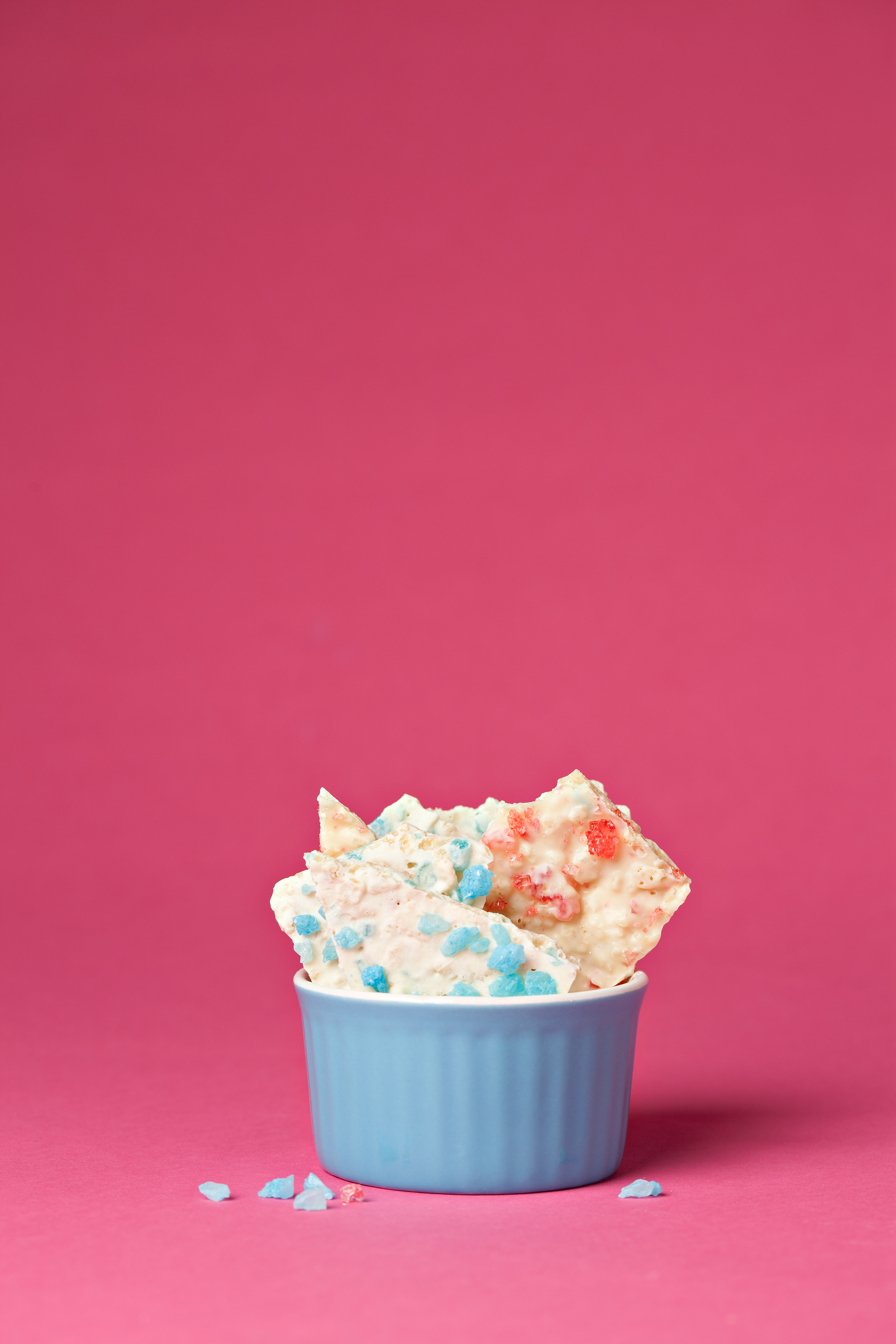 I don't think anyone who takes a bite of this bark expects it to be this good…when I have these in my freezer, I'd avoid getting fleishig just so I can have a piece of this bark as my sweet treat in the evening. It could be one of the most addictive treats I make. I made this for my Chanukah party, and I'm making them again for an upcoming melave malkah…and they've made it into mishloach manos too! I recently made these with candy crystals instead of crushing rock candy and it was so much more convenient.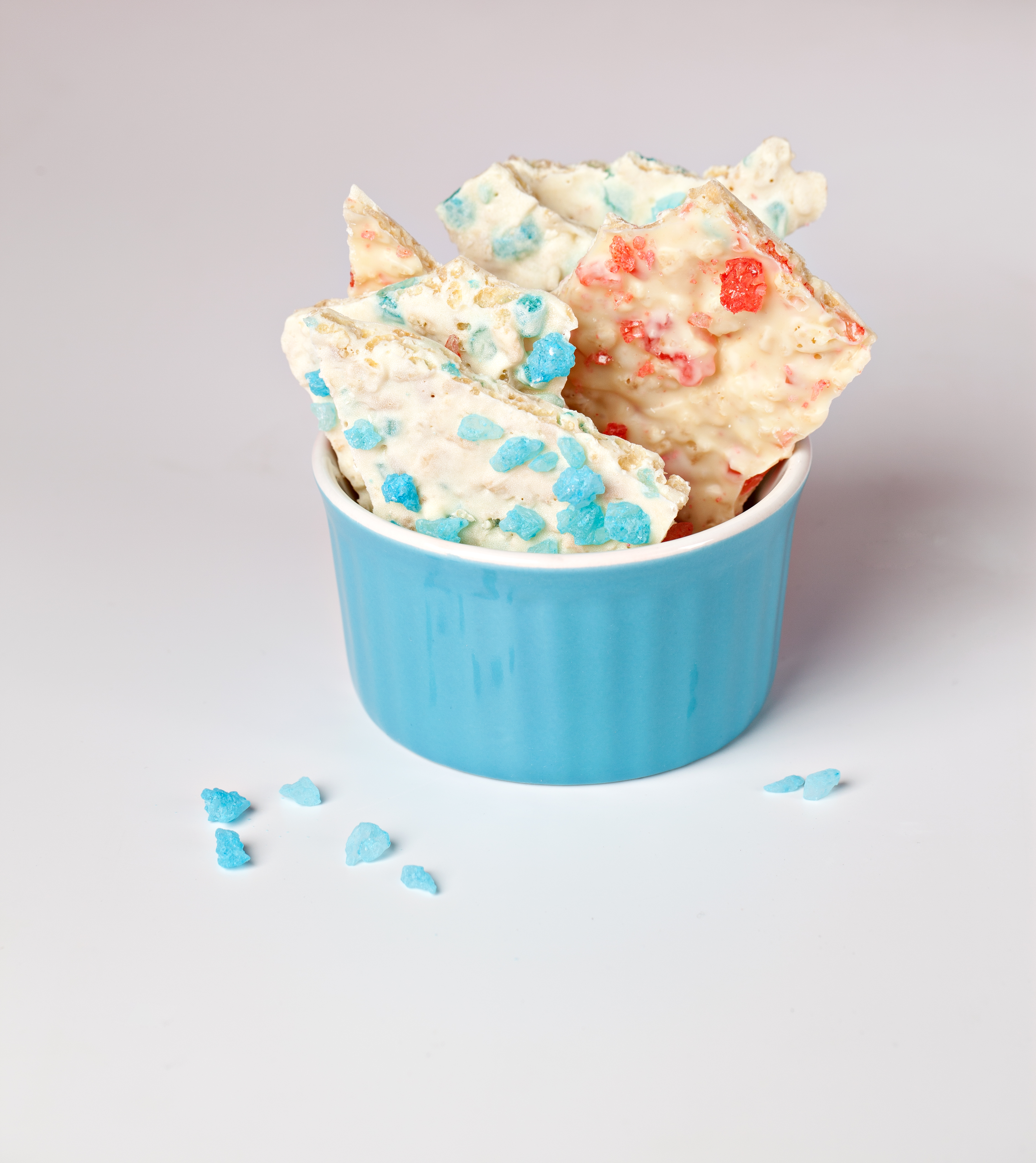 White Chocolate Candy Bark
Ingredients
3 (3.5 ounce) bars dairy white chocolate, finely chopped
1 cup Rice Krispies
½ cup crushed rock candy or candy crystals
Instructions
Line a baking sheet with parchment paper. Set aside.
Place white chocolate in a microwave-safe bowl (glass is best, ceramic is also fine). Microwave at very short intervals of 10-15 seconds each, depending on the strength of your microwave. Stir between every interval. Keep melting and stirring until white chocolate is smooth. Do not try to melt the white chocolate faster.
Stir in Rice Krispies and rock candy, reserving some to sprinkle on top.
Pour mixture onto prepared baking sheet and use an offset spatula to spread it thinly. Sprinkle with reserved candy. Place in the refrigerator or freezer to set.
Break bark into shards once bark is cold and hard.